The funny thing about me picking a word for the year is that there seems to be a pattern of me doing the opposite. I'm so rebellious to the core, that I even rebel against rules I make for myself.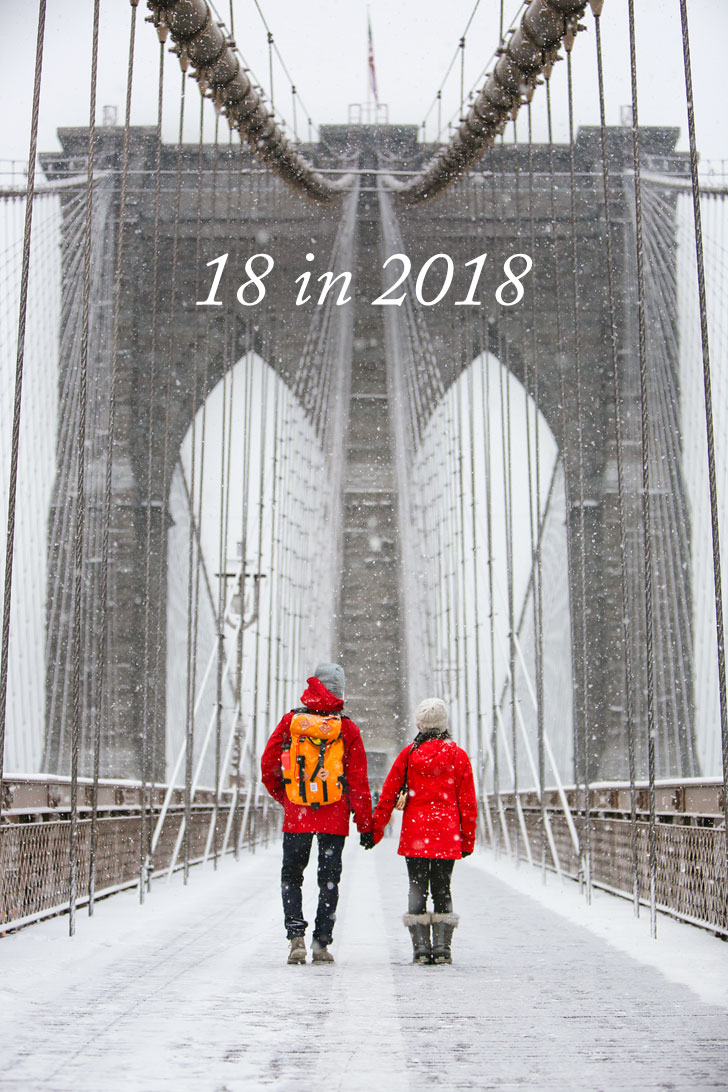 Last year my word was moderation, and then I proceeded to let the blog and travel consume too many of my hours. Of course, the good thing is that it brought us to become one of the top 5 travel bloggers in the world (in terms of traffic), but it also left me feeling empty and like I neglected the important things in life like community and health (a lesson I need to relearn time and time again).
The year before that, my word was brave, and while we did a lot of things to face our fears, I feel like I came out of the year even more afraid. Knocked one fear off and pile on five more.
Life is funny that way. Now my dilemma is do I use reverse psychology to trick myself into doing what I want? I want this year to be the year of the
PURGE
Does that mean instead I tell myself it's the year of More is More and Consumption Consumption? 😝 The idea is that we weed out all the non-essential things in our life, whether it's physical clutter in our house, digital clutter, mindless busyness, and emotional baggage that we carry around. That's what minimalism is all about.
It's not purging for the sake of purging, but taking out the clutter so you can really know and appreciate what you have.
It's ironic that we now live in one of the most fast-paced cities in the world with so much going on, but we want to learn slow down and simplify. Recently, one of our cats, Mika, got diagnosed with leukemia, so it's already helped us hit the brakes.
However, the direction of the year goes, here are our goals for the year.
18 in 2018
TRAVEL GOALS
Visit all the New England states. CT MA ME NH ✓ (Still need to visit RI VT)
Do a proper fall New England road trip. ✓
Visit Acadia National Park. ✓
Visit 5 new National Park Units. ✓
Visit one new World Heritage site – Statue of Liberty, Independence Hall, Itsukushima Shrine, Hiroshima Peace Memorial, Old Quebec, Historic Monuments of Ancient Nara ✓
Go climbing in one new climbing destination – Central Park ✓ (Gunks next?)
PERSONAL GOALS
Go on a date night twice a month (more alphabet dates).
Meatless Mondays (unless traveling or if we are invited out by others).
Journal once a week (Esther) + One sec video a day (Jacob).
Project 333 / 100 Things Challenge.
Read six books this year – any recommendations?
Climb at a V5 level for Esther and V6 for Jacob.
BLOGGING GOALS
Launch our e-course.
Give the site a makeover. ✓
Post two Youtube videos a month. ✓
Pitch and partner with three new brands we love.
Write a more personal post once a month (maybe revamp monthly goals).
PREVIOUS YEARS:
17 in 2017 (The Year of Moderation)
16 in 2016 (The Year of Being Brave)
15 in 2015 (The Year of Intention)
14 in 2014
13 in 2013
What goals are you working on this year?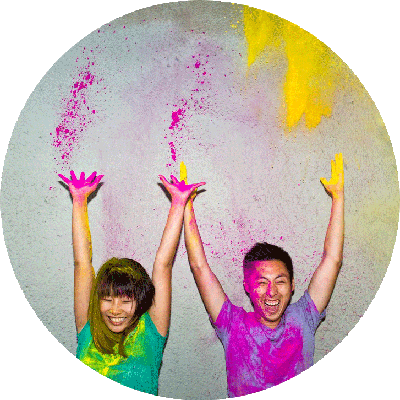 Pin
ESTHER + JACOB
Esther and Jacob are the founders of Local Adventurer, which is one of the top 50 travel blogs in the world. They believe that adventure can be found both near and far and hope to inspire others to explore locally. They explore a new city every year and are currently in NYC.