What's the difference between visiting a place and truly experiencing it? These days, it's common to see travelers ditch tours and embrace more authentic experiences. They're dropping the "tourist" label, instead opting to "travel like a local"… but what does that really mean?
This is our fifth year of traveling full-time and we've made plenty of mistakes along the way. But we've also mastered the art of traveling like a local and it's had a major impact on our lives! Turns out, being a doer passionate about authentic travel experiences can teach you how to be a better local in your hometown, too. That being said, for those of who'd like to adopt the ways of a local, learn to blend in a little more and dig deeper into a destination– you've come to the right place!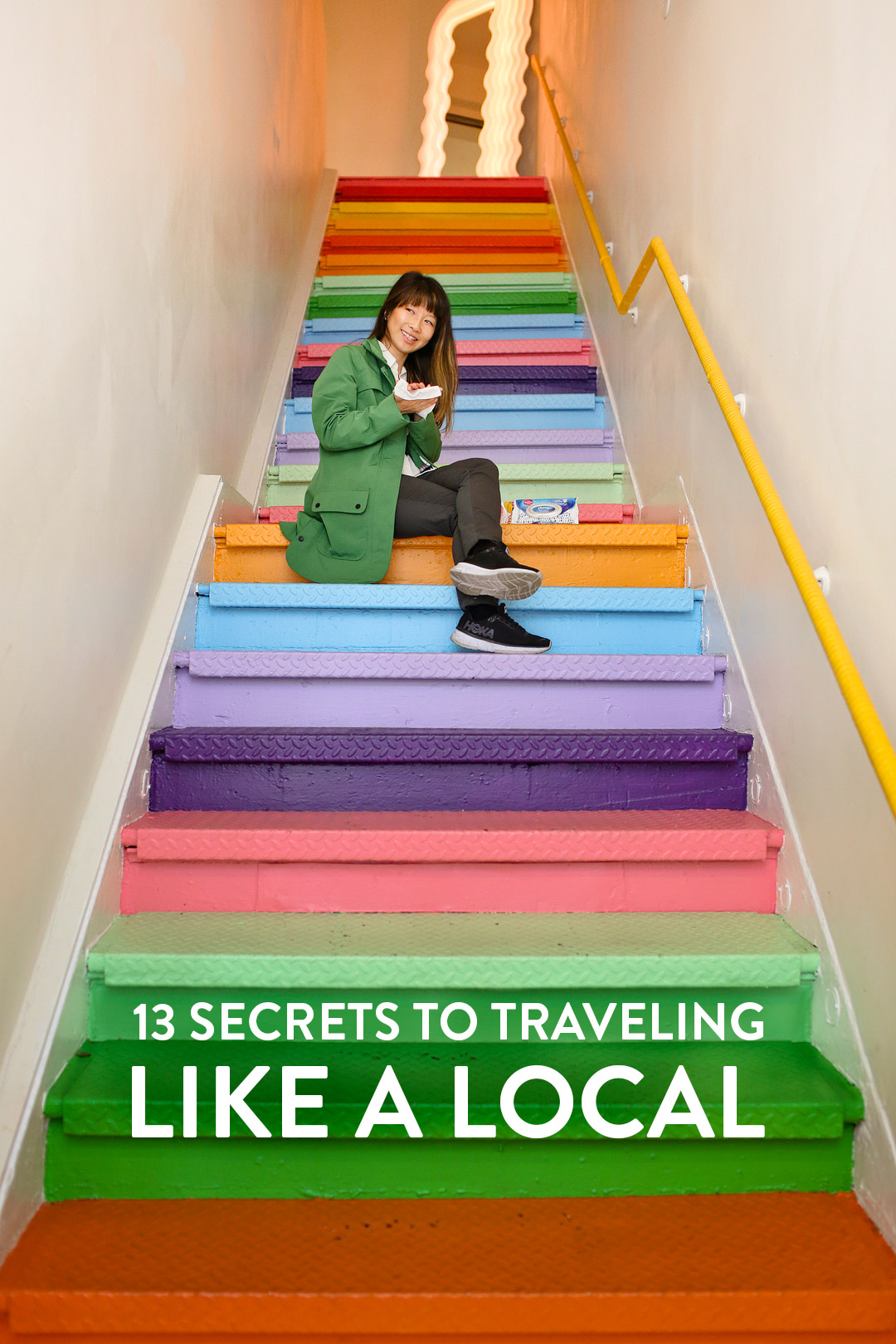 A big thank you to Kleenex Wet Wipes for sponsoring this post.
All opinions are always our own. Thank you for supporting the brands that make Local Adventurer possible.
13 Secrets on How to Travel like a local
1. Let Locals Plan Your Day
Tours can be great if you don't have time to plan your trip, if new places make you nervous and you'd rather get your feet wet before diving in, or if you just want everything taken care of for you. However, it's not the best way to see a city from the eyes of those who live there. So don't be shy! Talk to locals and discover their favorite spots. Even if you are a thorough researcher, there are still great gems only the locals know about.
Ask your cab driver or the valet for restaurant recommendations instead of the concierge. Often times, hotels partnerships with local businesses and promote them exclusively. They also don't want to send guests anywhere that might be off-putting or not as polished. Instead, talk to waiters, shopkeepers or doorman about the places they love–we've discovered some of the best Italian food by talking to our taxi driver. If we find particular restaurants we love, we've also asked the chef for their favorite eats in the city.
2. Or Even Better, Have a Local Friend Show You Around
When we visit a new destination, we always try to connect with old friends or go to places where a friend already lives. You can also make friends on forums, dating apps, and social media. Lately, we've met a lot of people through Instagram and they've become real life friends.
Besides the popular dating apps, you can also try these: Bon Appetour, Global Greeter Network, PartyWith, Skout, WithLocals.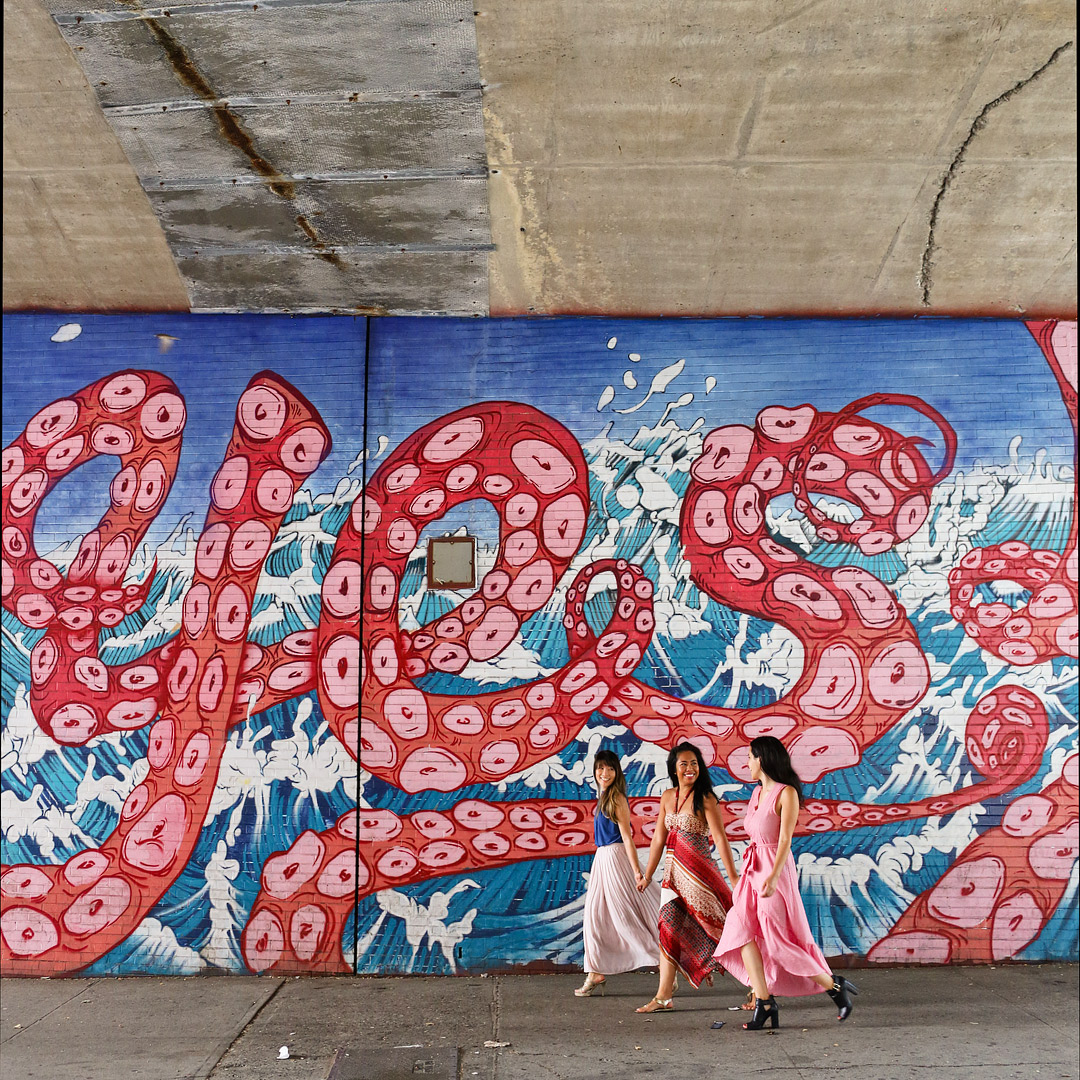 3. Explore Neighborhoods vs Attractions
Rather than running all over the city to see different sights, try sticking to one neighborhood to get a feel for what it's like to live there. It makes the trip way less stressful and more enjoyable too. When we visited NYC in the past, we had a love-hate relationship with it mainly because we were going all over the place. It wasn't until we moved here and started exploring the neighborhoods that we really fell in love with the city.
4. Take Public Transportation
You should absolutely take public transportation in any city that has a good system, like London, NYC, or Tokyo. Yes, it can be intimidating if you're not used to it, but it's a great way to see the city and provides unique opportunities to interact with all sorts of locals. Plus, taking a bus or train is a great cost saver– even short trips can be incredibly expensive in some cities. You can make navigating local transit systems less intimidating by downloading transit maps and apps to your phone ahead of time.
Bonus transit tip: bring Kleenex Wet Wipes on your ride so you can clean yourself and germy surfaces!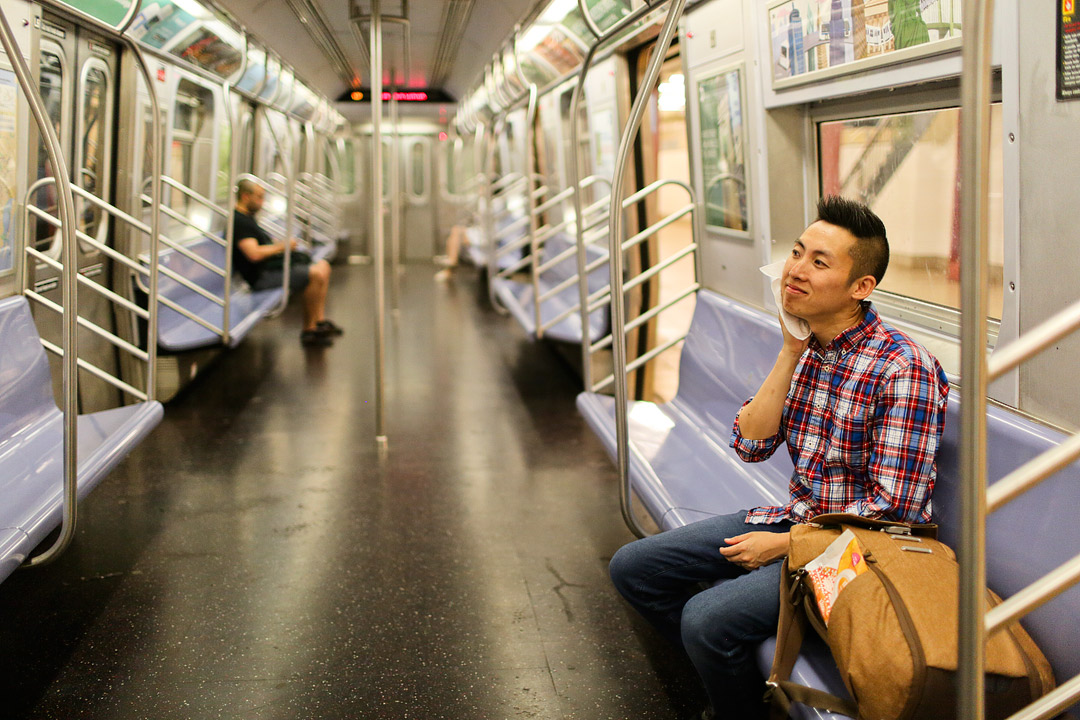 If you're staying in a hotel, you're most likely surrounding yourself with other tourists. While our friend was out in NYC for a play, he rented out an apartment on the Lower East Side for an extended time. Every time we visited, we left feeling like we'd visited their home. Staying in the rental let his family become familiar with the neighborhood too.
Note: In NYC, Airbnb's are a little tricky. They're technically only legal if you're staying for a month or if the homeowner is present.
You can also try FlipKey or even smaller boutique hotels that give you more personalized service. In our experience, they gave us better recommendations.
Most people eat out the whole time they travel, and we'll admit that we usually do too. But we love visiting the neighborhood supermarket to pick up local snacks for friends back home. At local farmer's markets, we love learning about the nearby farms.
When we're out of town, we always bring along a few key necessities so we're prepared for anything. Bringing these items with us gives us more time to explore new places, avoiding time consuming trips to the store for supplies or mid-day refreshes back in our room. That list includes sunblock, extra batteries, memory cards, cash, a map and items that serve a duel purpose and Kleenex Wet Wipes – they're perfect for cleaning your hands and face after a sweaty day of exploration where running water is out of reach. Try them for yourself here.
If you're traveling to a foreign country, it always helps to learn a few basic phrases. Even if you're nowhere near fluent, locals usually appreciate visitors who try to speak their language.
Even if you're vacationing in a different state, try to pick up on the local lingo and pronunciation. Here are a few key examples:
Calling San Francisco "San Fran" will surely annoy the locals.
Houston St in NYC is pronounced "HOW-ston" instead of like the city in Texas.
In Portland, Couch St is "COOCH" and Portlander's like to remind visitors that Wilamette is "Will-AM-it Dammit."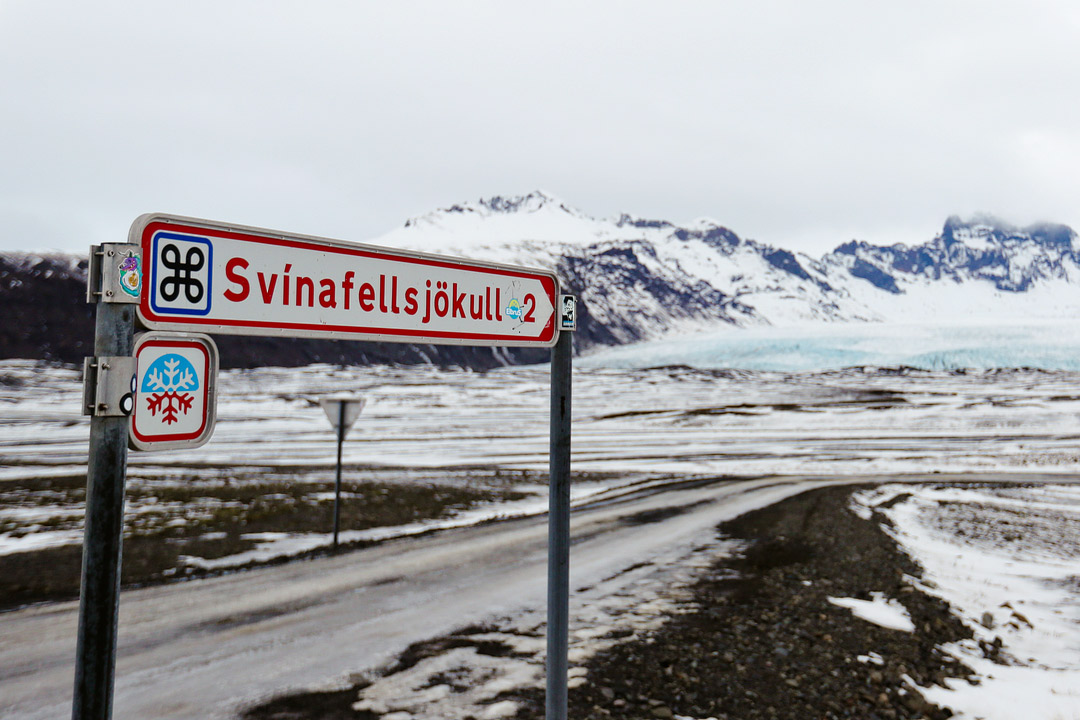 I remember when we first moved to NY, we still wore our bright red jackets and we would constantly get asked where we were visiting from. We soon learned that all black was the way to go in this city. Generally speaking, wearing neutral colors in most cities help you blend in.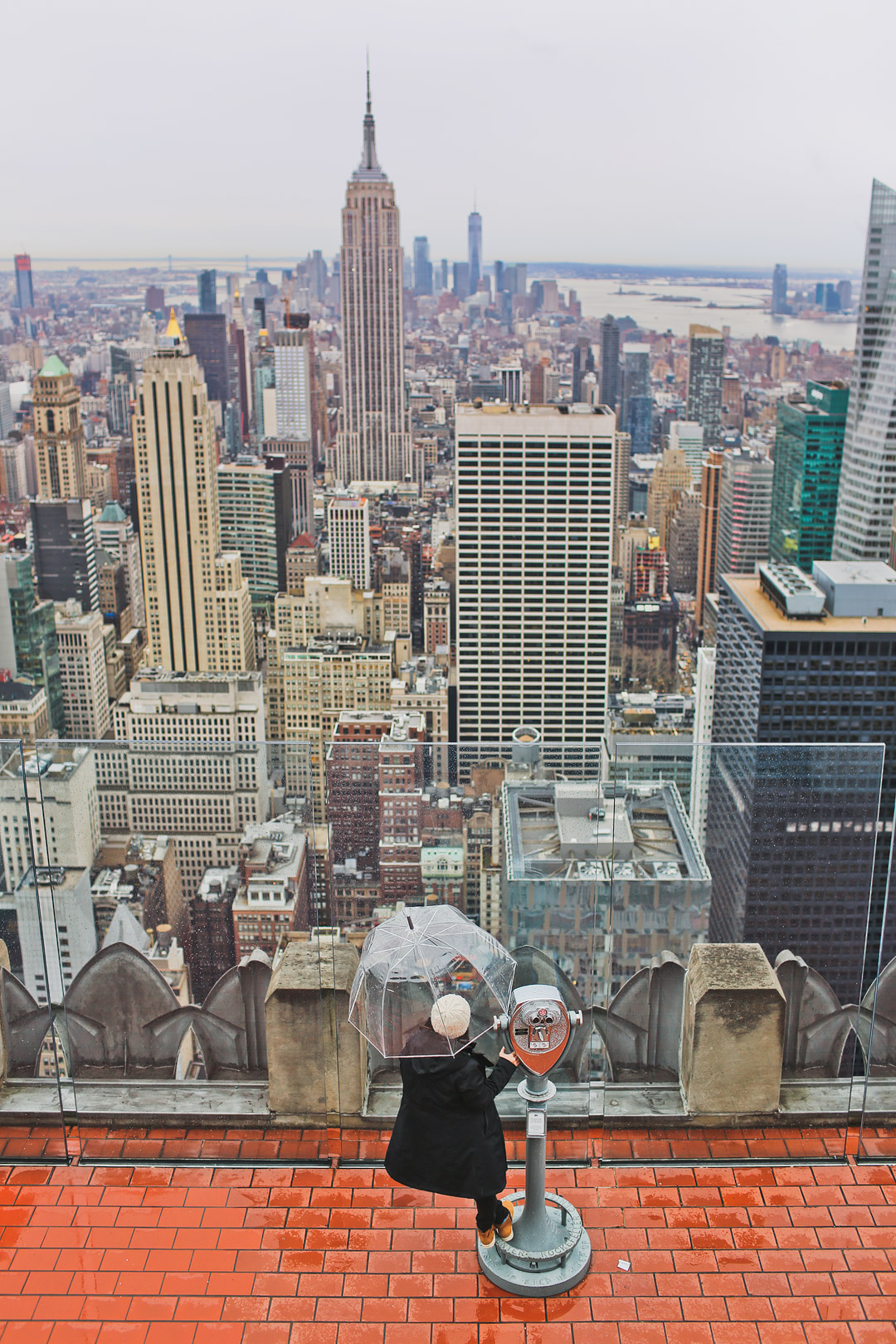 10. Volunteer at a Local Organization
Volunteering when you travel is a great way to contribute to the local community while getting to know it. From building an urban garden in South America to conserving wildlife just a few states away, your options are endless. You'll spend time instead of money doing something meaningful, learning about your new environment in a hands-on way no tour experience could offer. 
We've taken trips with the sole purpose of giving back to local communities in the Philippines and Haiti and formed strong, meaningful relationships with locals because of it. Make sure to check the integrity of the organization you're volunteering for through tools like Charity Navigator.
More recently, we like to volunteer at local animal shelters. If you're ever in Atlanta and love cats and dogs, connect with FurKids.
I wish this was obvious, but it seems like we always read or hear about another tourist doing something offensive or dumb. Remember to always respect the local culture, whether you're far off overseas or just in another city. Each city and town has it's own rhythm and feel, and sometimes all it takes is to pay attention to what's going around you to figure out what that unspoken culture is.
12. Workout at a Local Gym
We hate working out, but we do like visiting different climbing gyms everywhere we travel. Whatever you're into, whether it's crossfit, yoga, or rock climbing, visit the local gym. It's usually easy to start up conversations with the locals and get some insider tips too.
This was a climbing gym we visited in Tokyo.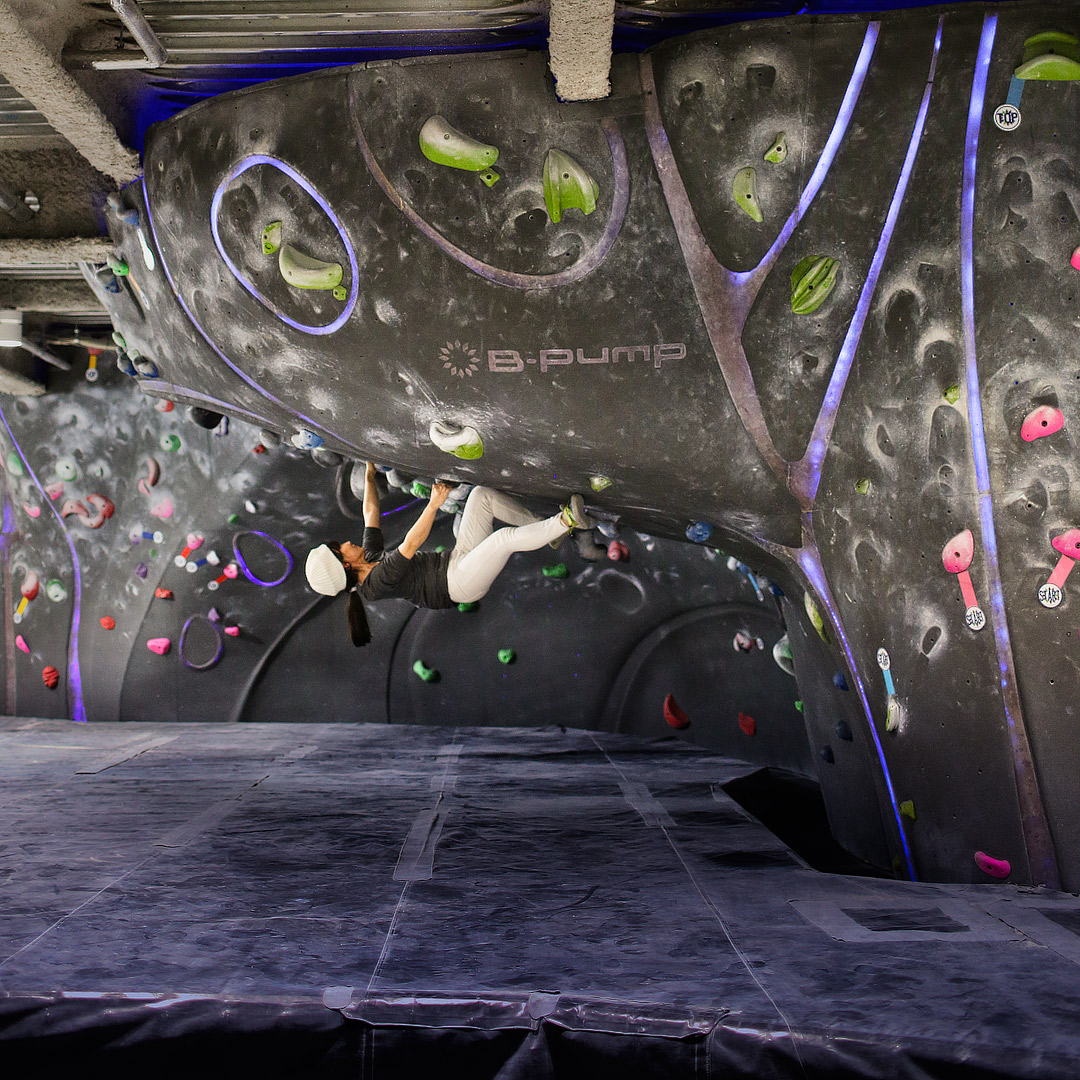 We still visit the popular and touristy spots when we visit a new destination, but if we can, we try to extend our stay so we can explore more of the city. Try slow travel like us!
We took this tip to heart when we decided to move to a new city every year. If there is a city you visit regularly, make it a point to explore a new spot every time you're there rather than going to the same places again and again. This way it gives you time to get lost and wander.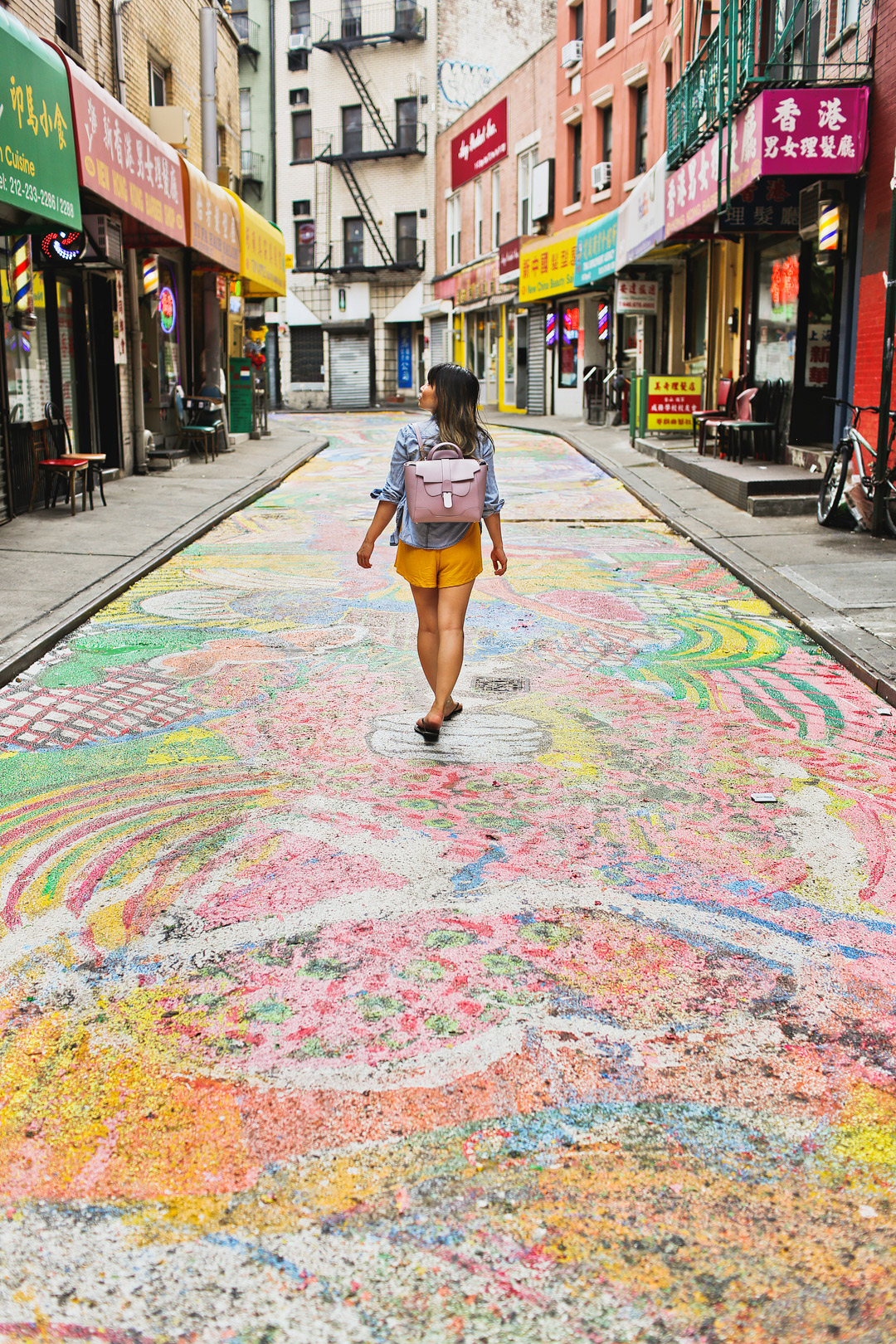 Did you enjoy this post? Pin it for later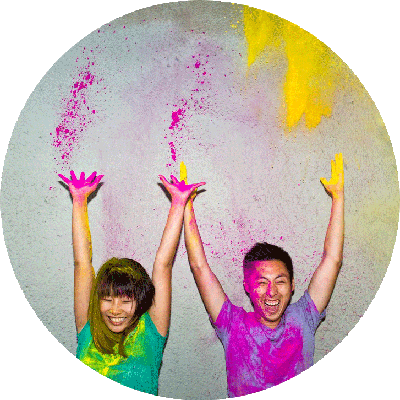 Pin
ESTHER + JACOB
Esther and Jacob are the founders of Local Adventurer, which is one of the top 5 travel blogs in the US. They believe that adventure can be found both near and far and hope to inspire others to explore locally. They explore a new city in depth every year and currently base themselves in NYC.