UPDATE 9/2017: Most of the trails in the Gorge are closed from the Eagle Creek Fire damage. They are hoping to reopen by Spring or Summer of 2018. See more on USDA. It saddens us to see so much of the Gorge destroyed by a careless act.
When we arrived at an opening, there were two people sitting across from Triple Falls having their lunch. What a perfect way to spend the afternoon! We joined them for a bit, shot a few photos from across the gorge, and then continued along the trail to the top of the falls. It was another great spot to picnic and dip your feet into the water.
Unfortunately, this was the last waterfall we were able to see on our Oregon waterfalls bucket list before Eagle Creek Fire closed the entire area, but we know we'll be back!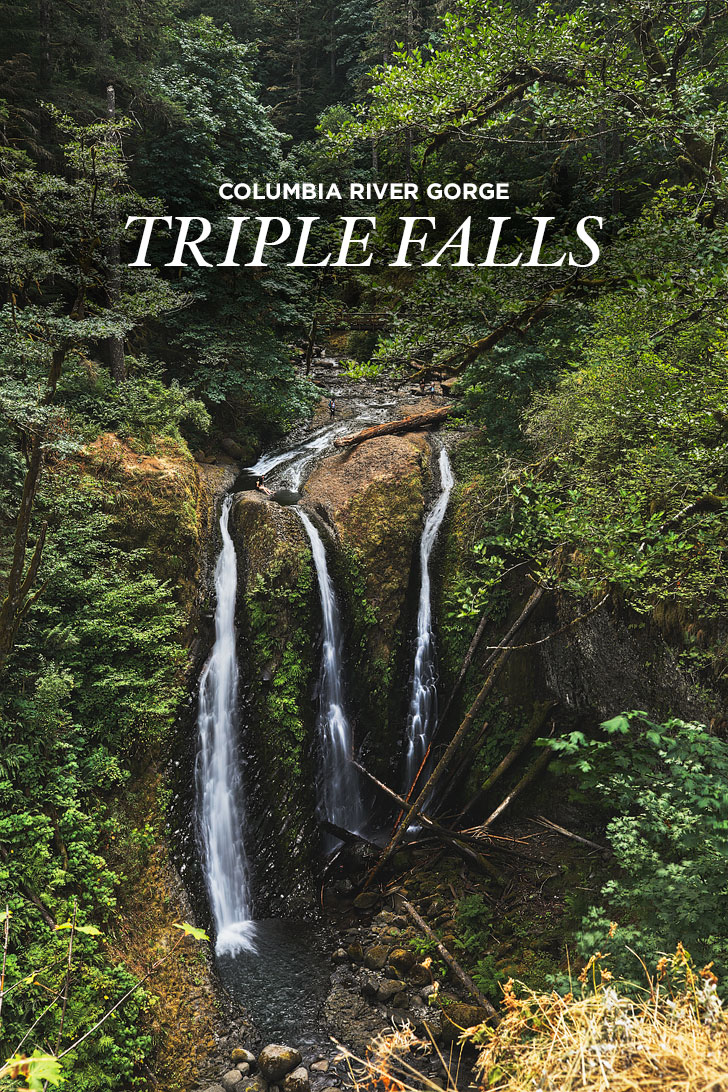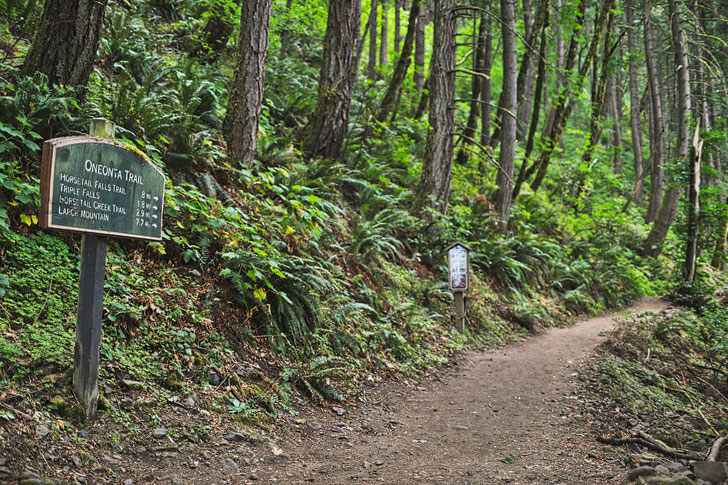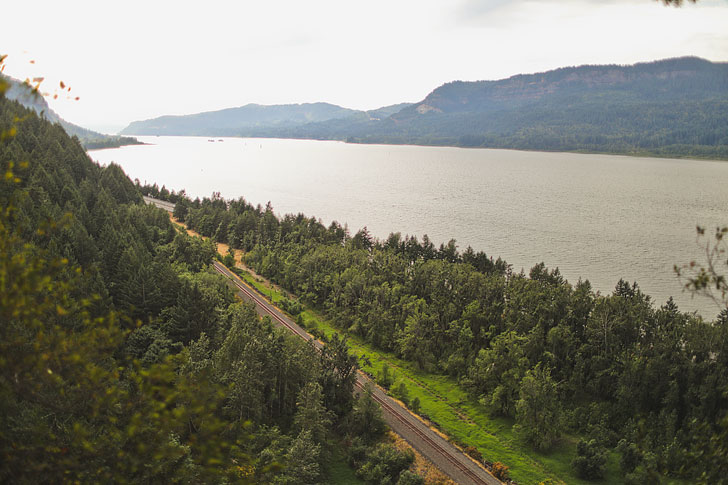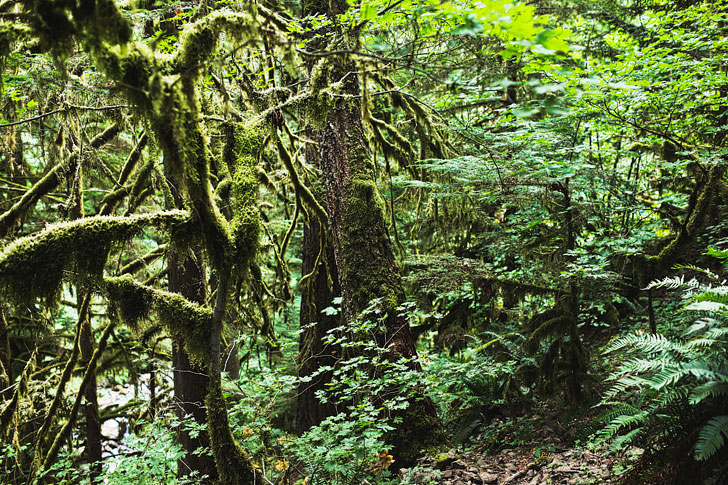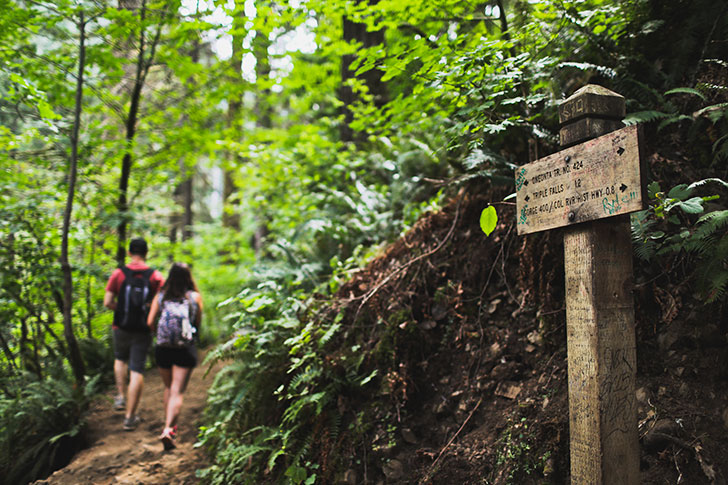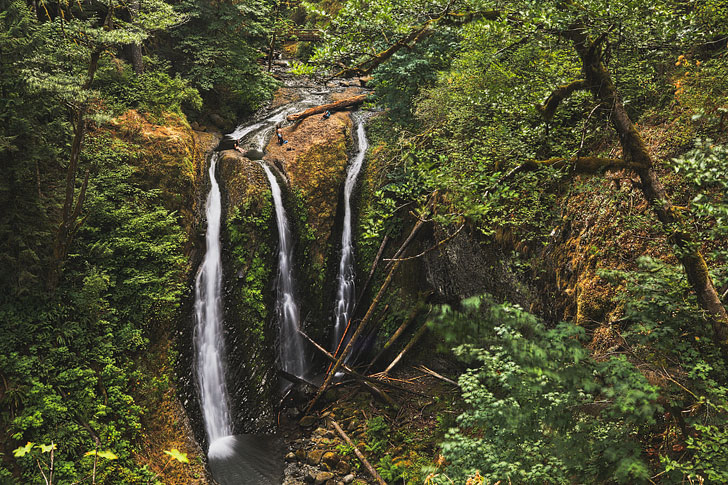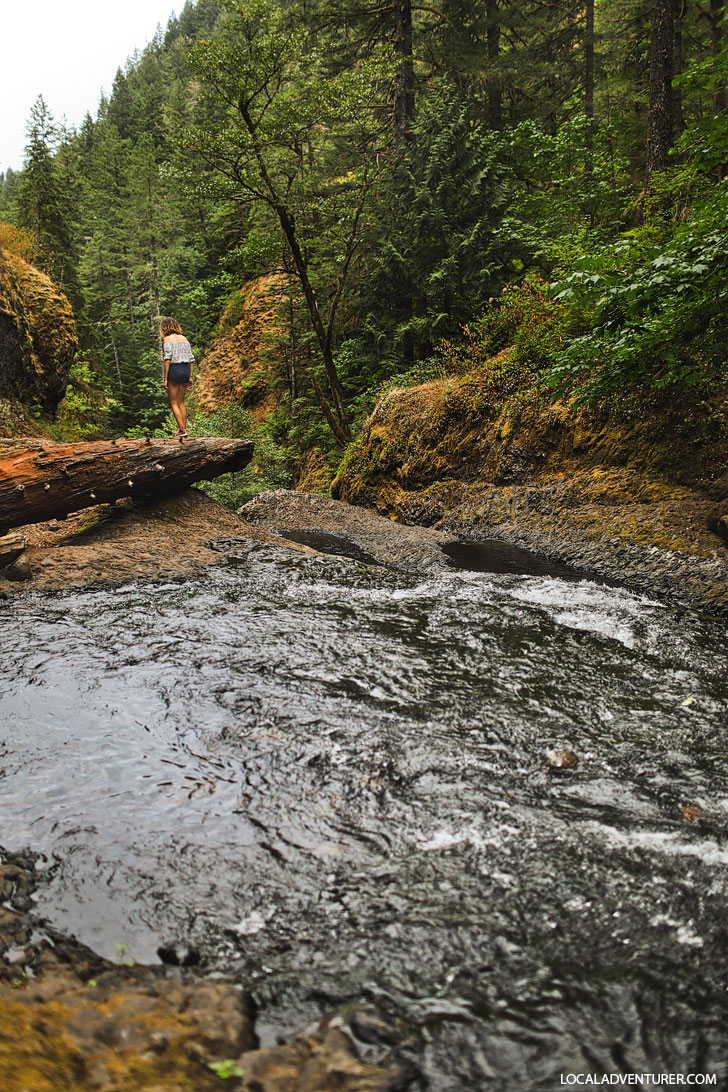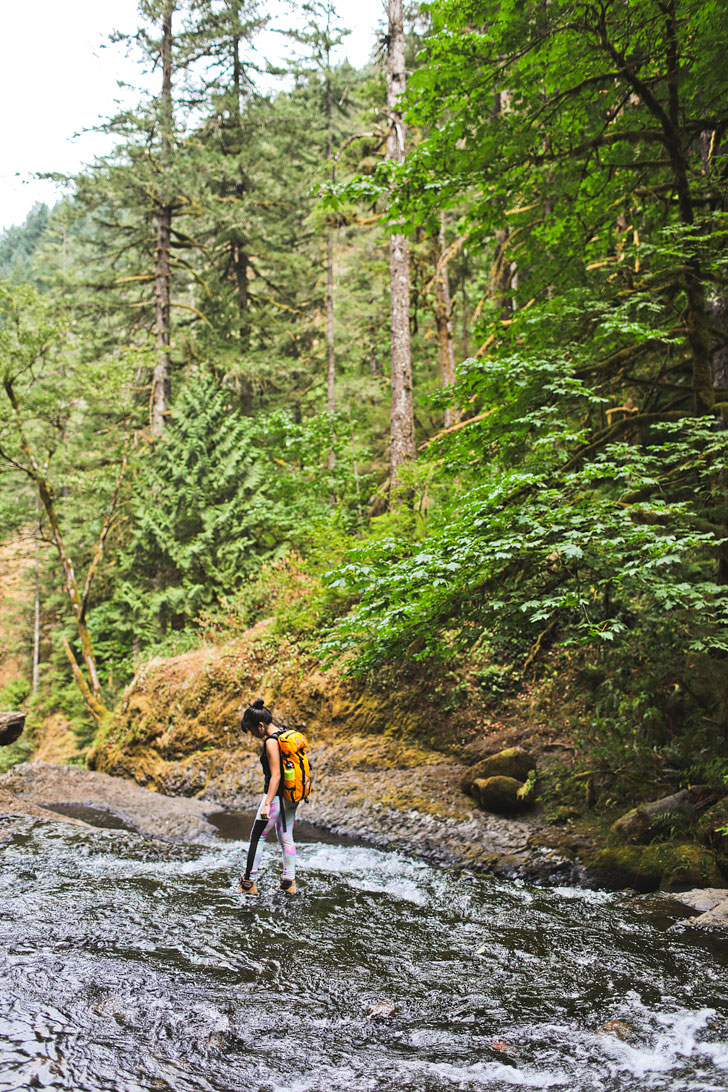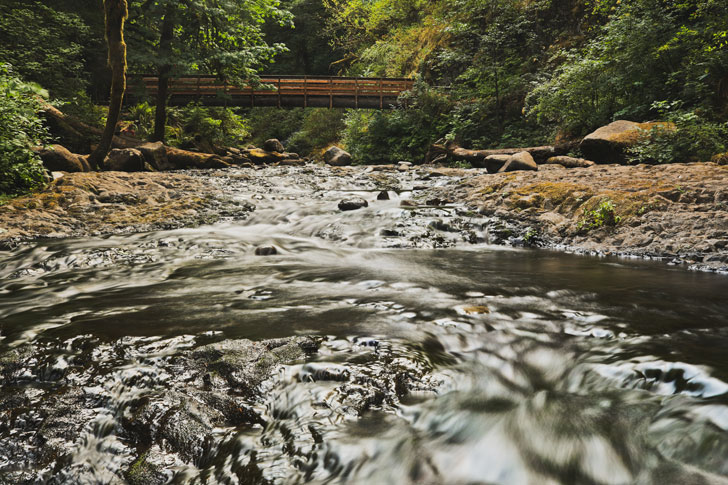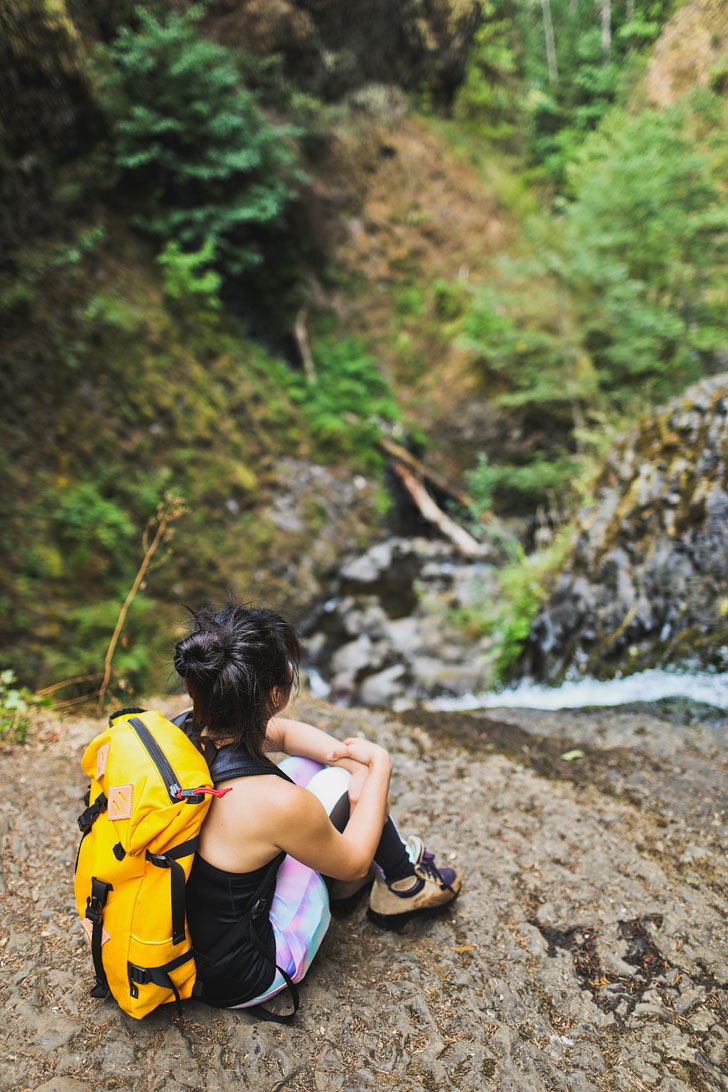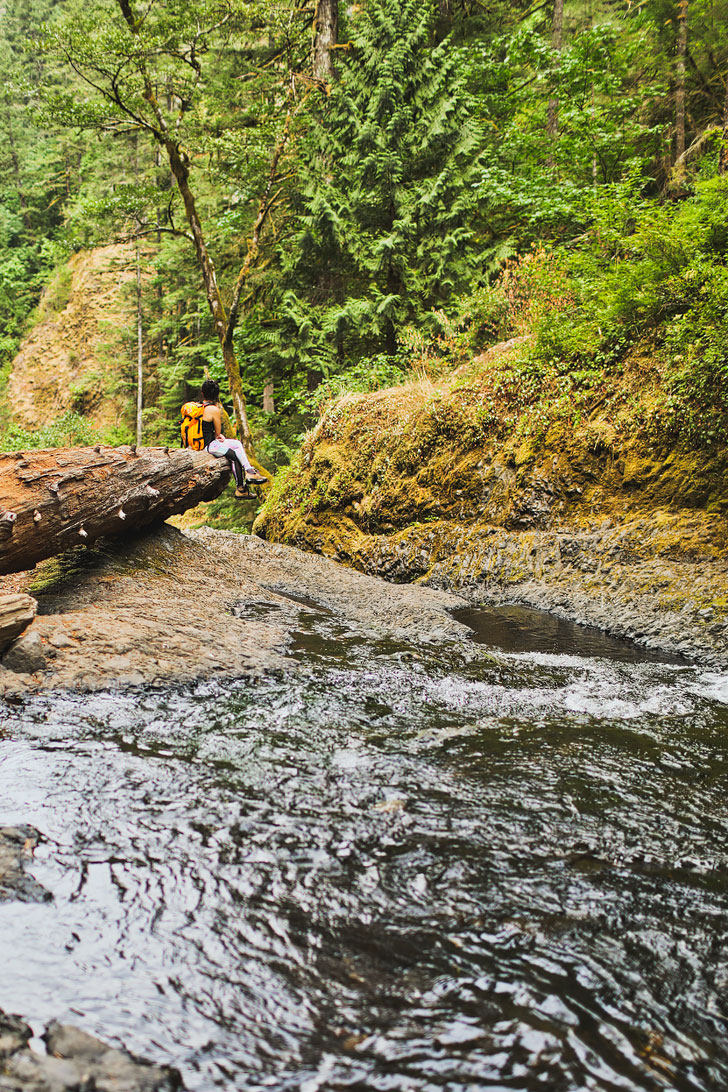 Just above Lower Oneonta Falls and about 100 ft from the base of Middle Oneonta Falls.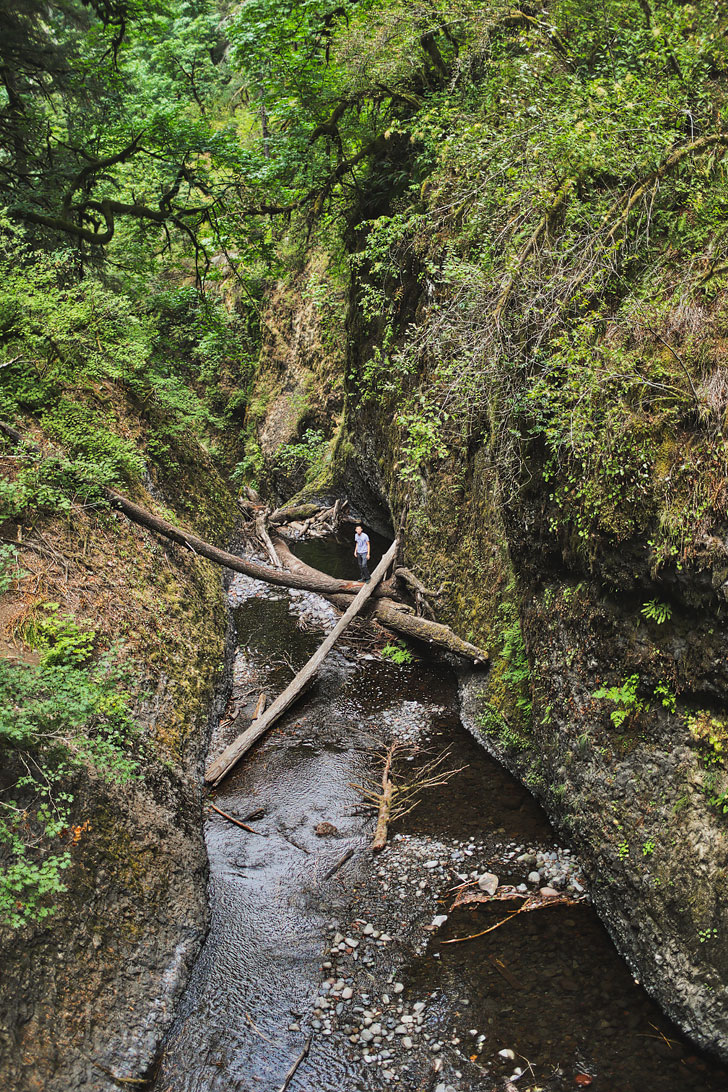 Middle Oneonta Falls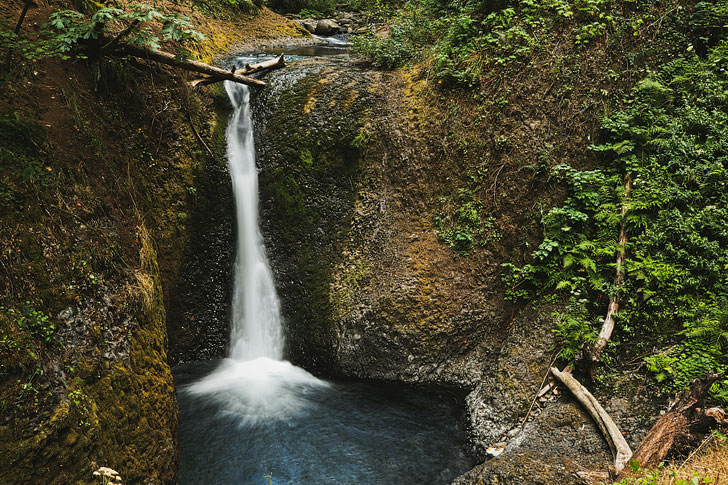 The Oneonta Gorge tunnel close to the trailhead was also destroyed by the fire.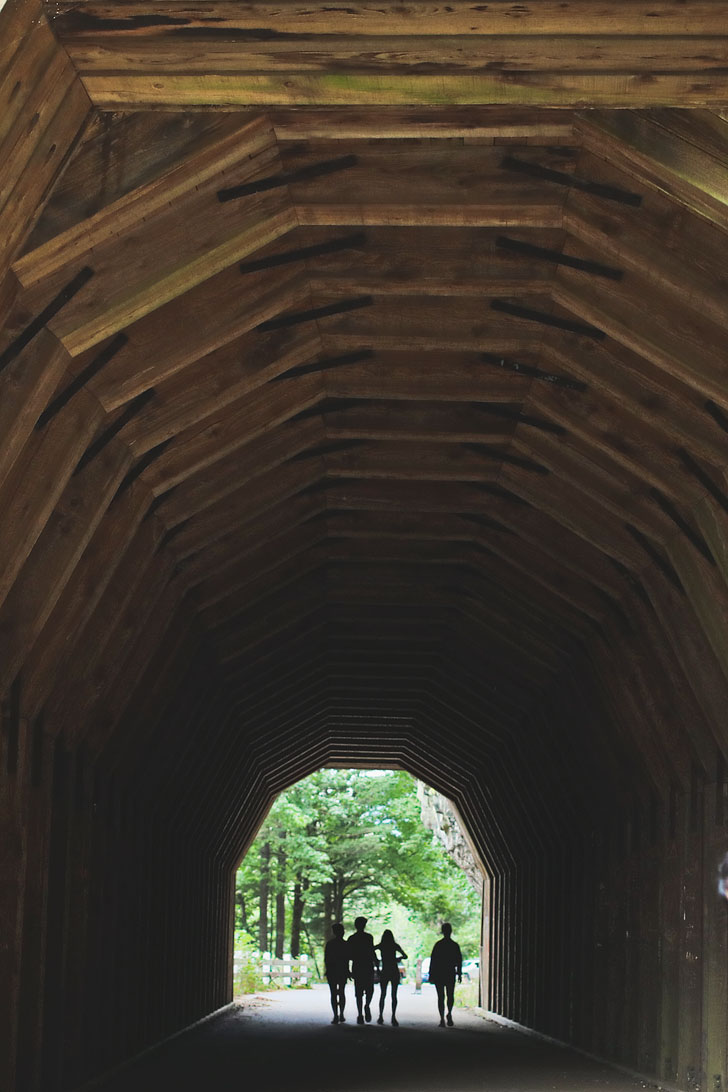 DIRECTIONS
From Portland, take I-84E to exit 28 (the Bridal Veil exit). Drive another 5.1 miles east on the Historic Highway and park in the small lot to the left before the Oneonta Gorge. The trailhead starts on the other side of the street.
From the Oneonta trailhead, walk parallel to the historic highway. You will then switch back and gain a couple hundred feet. The trail flattens out and you will pass the junction where Horsetail Falls Trail #438 heads downhill to Middle Oneonta Falls.
The trail climbs a couple more switchbacks until you reach the viewpoint. It's hard to miss since it's only a few feet from the trail. It is quite exposed, so be careful as you come down to admire the falls. Unfortunately, it's the only viewpoint from the front, so all the photos will look the same.
Once you're finished, continue along the trail to the top of the falls. You can dip your feet in the creek and there are even a couple spots you could sit in the water if it's warm enough. If you want to continue up the trail a bit more, it's much more scenic here than the previous portion.
On the way back, we went down the trail to Middle Oneonta Falls. There is a bridge at the bottom where we stopped a bit, then headed back on the trail we came in. If you want to scramble down to the base of Middle Oneonta Falls, you can also walk to the top of Lower Oneonta Falls and wave at the crowds there.
ESSENTIAL TIPS FOR YOUR HIKE
As always, go early or on weekdays to avoid crowds.
Bring shoes with good footing.
This isn't the best hike if you have young kids since there are steep portions and exposed cliffs.
WHAT TO PACK
OUTFIT (HERS)
Airism Bra Tank // Popflex Active Leggings (love the pockets!) // Vasque Skywalk Gore-tex Hiking Boots // Topo Designs Daypack
OUTFIT (HIS)
Mid Layer // Capilene Daily Tee // Hiking Pants // Hiking Boots // Adventure Photographer's Backpack
MORE RESOURCES
DID YOU ENJOY THE POST? PIN IT FOR LATER