While we were visiting Mesa Verde National Park, we chatted with the owners of Ancient Cedars RV Resort, who excitedly told us to make time to visit Aztec Ruins. It's often overlooked like many of the smaller National Park units, but it has a lot of interesting history and artifacts to see.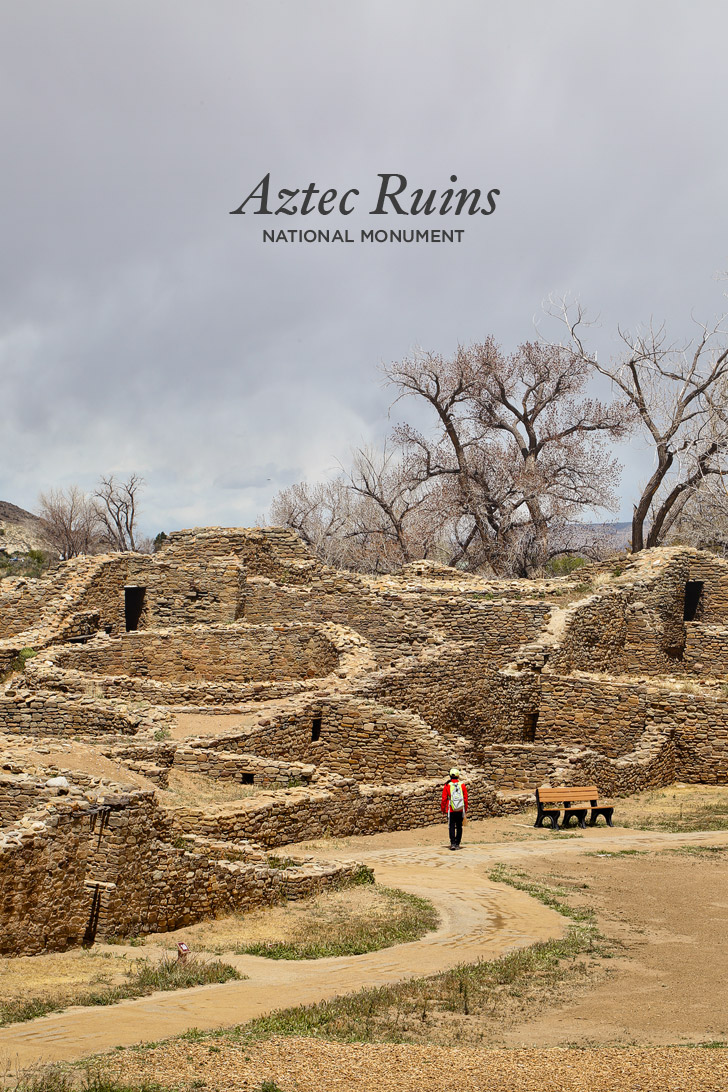 Contrary to its name, Aztec Ruins was actually built by ancestral Pueblo people centuries before the Aztec empire prospered (The town was named Aztec by early settlers who had heard the fables of Spanish conquistador, Hernán Cortés. Man, us Americans can be so dumb sometimes). They created a huge community in the area with great houses, kivas, residential pueblos, roads, and great kivas. Over time, some of the ruins had been documented but a lot of it was looted.
In 1916, Earl H. Morris headed the first excavations of the area. He spent years in the area excavating, stabilizing, and even supervising the reconstruction of the Great Kiva. In 1923, Congress designated it Aztec Ruins National Monument and in 1987 it was declared a World Heritage Site as part of Chaco Culture National Historical Park.
As you enter the visitor center, pay attention to the architecture! This was the house that Earl Morris built in 1920. Morris even "borrowed" some of the materials from the ruins. Some of the ponderosa beams overhead are over 800 years old!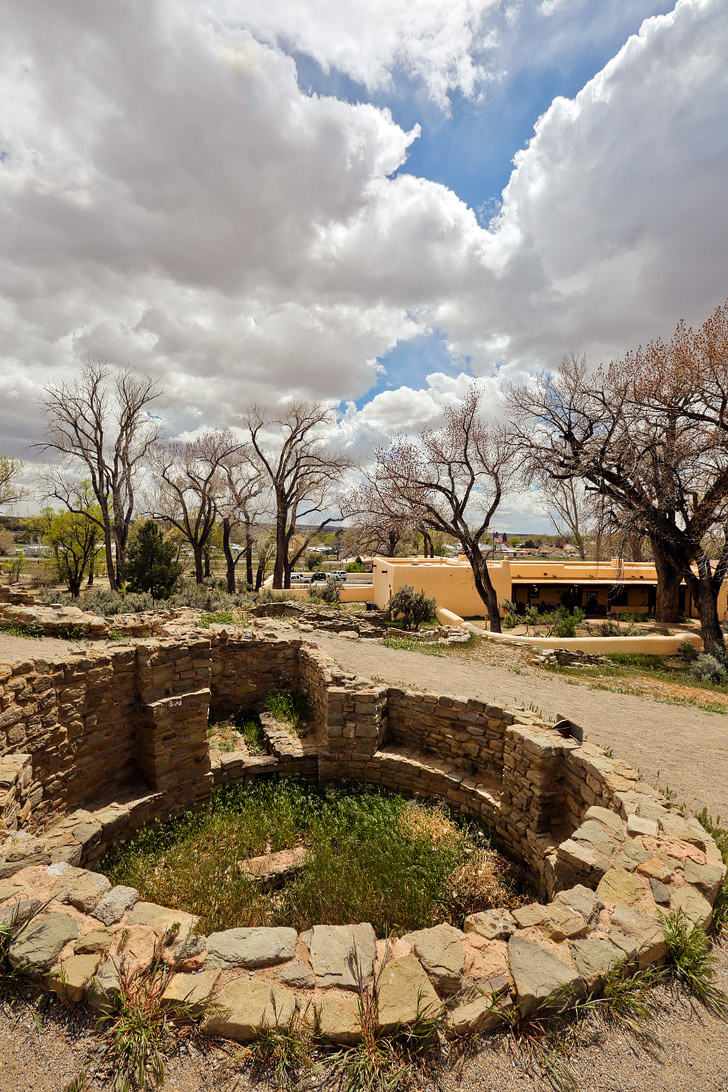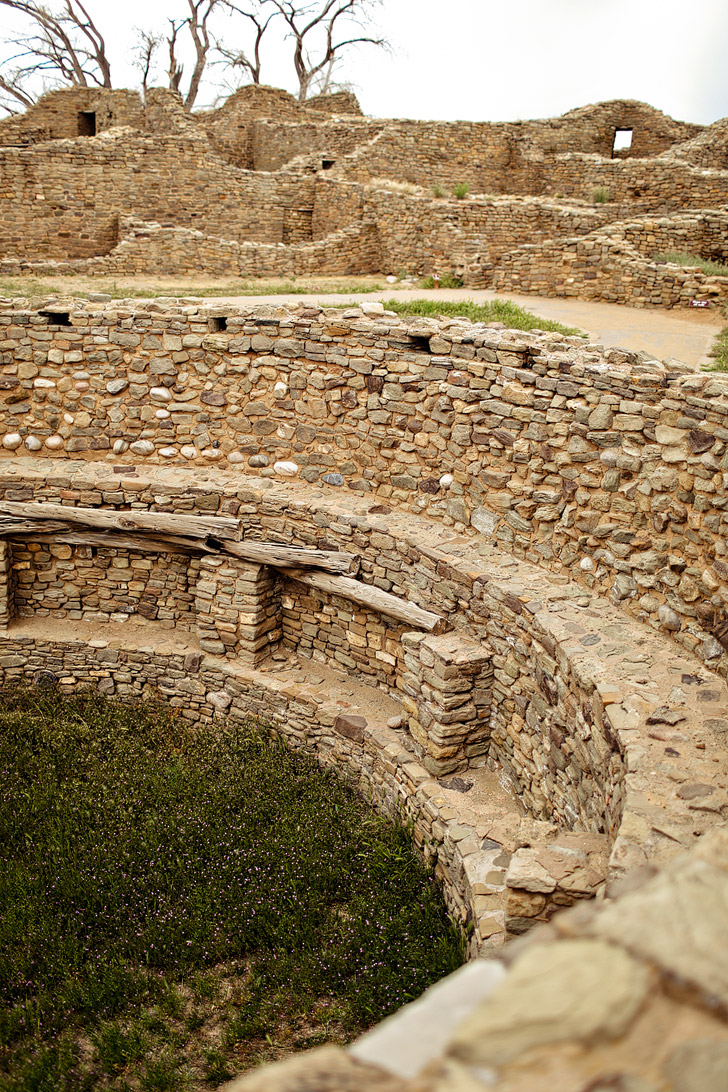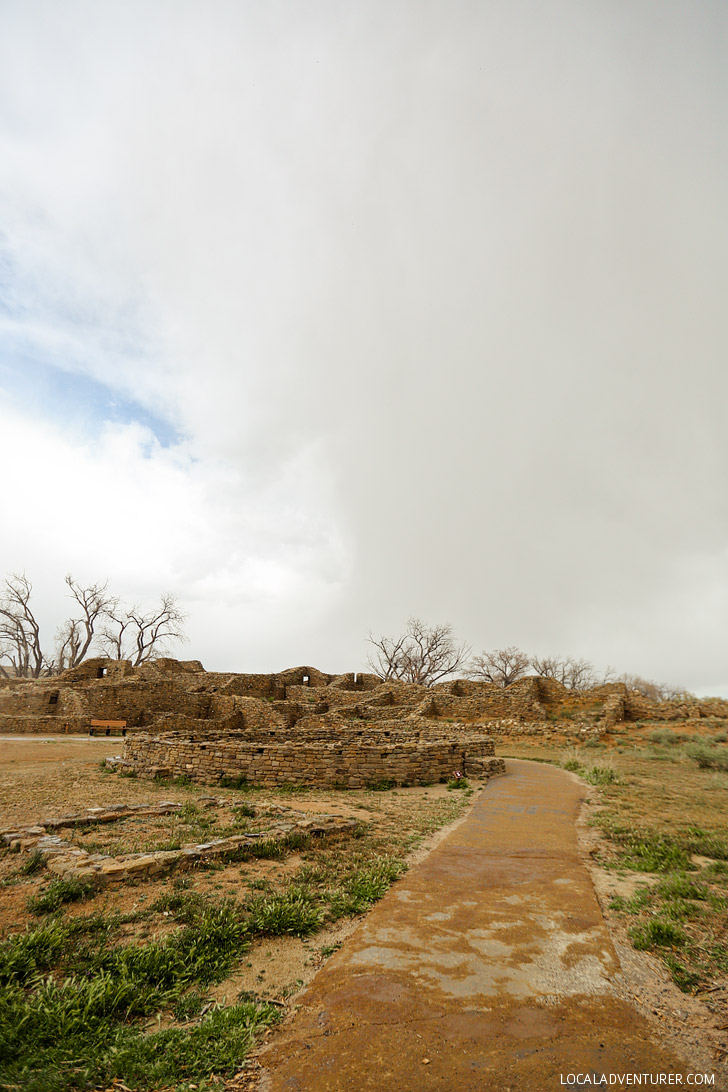 After we arrived, we chatted with a ranger and he gave us a self-guided tour packet. It's a thorough walkthrough of the entire West Ruin with easy to find markers and information. We spent a few minutes in the museum then headed outside to walk around.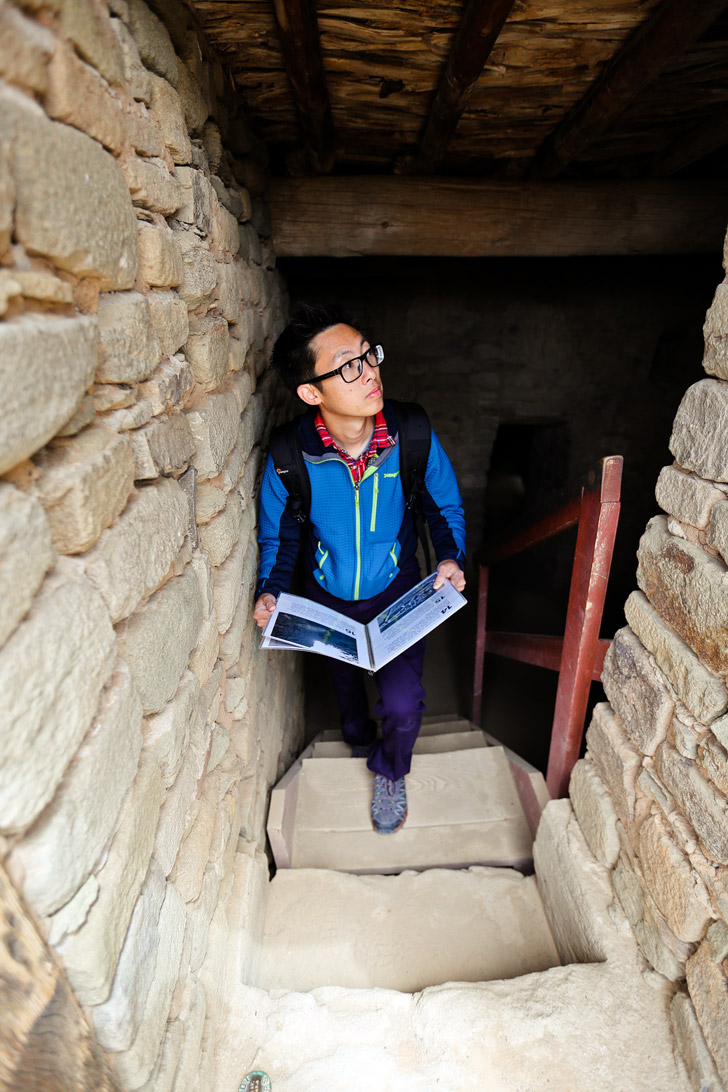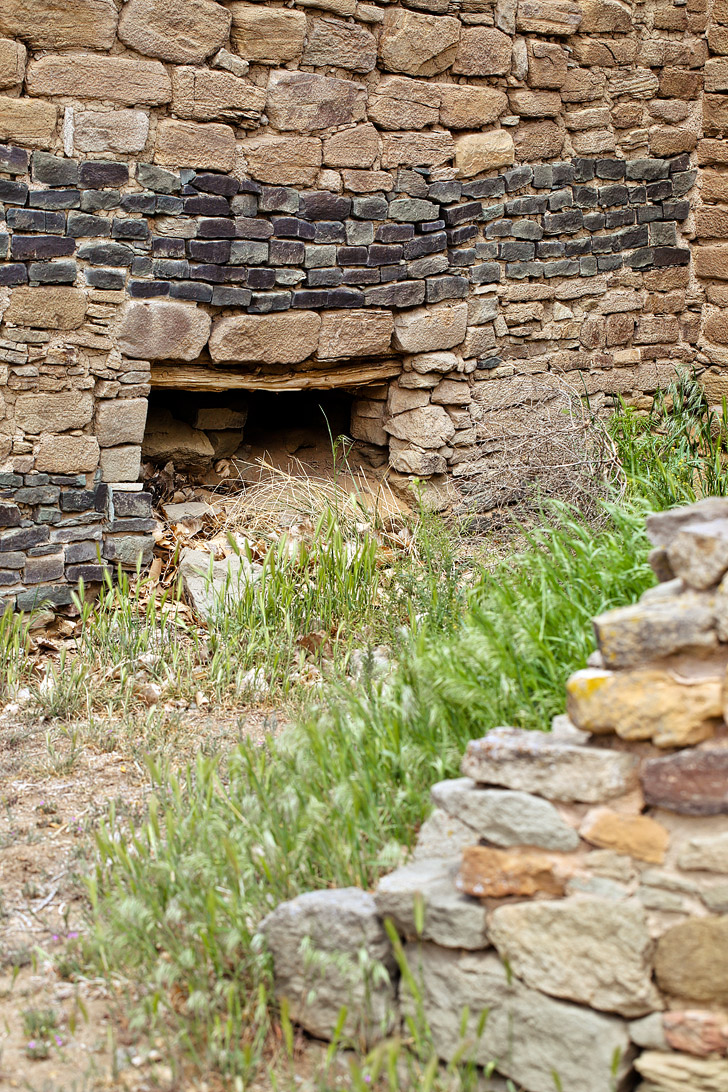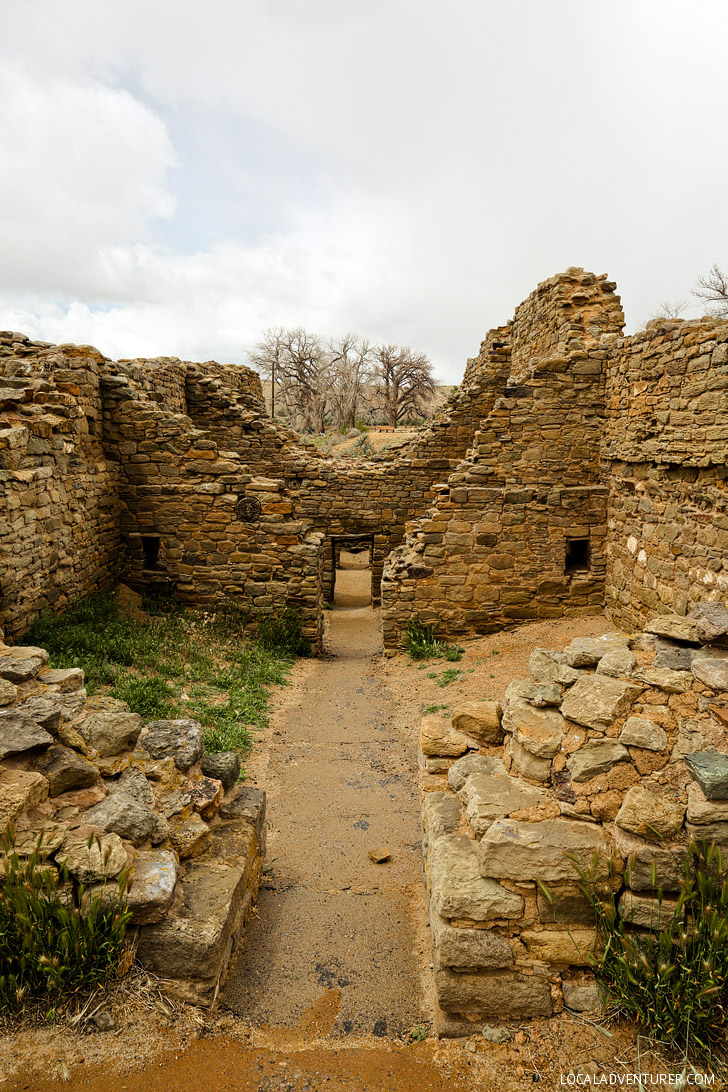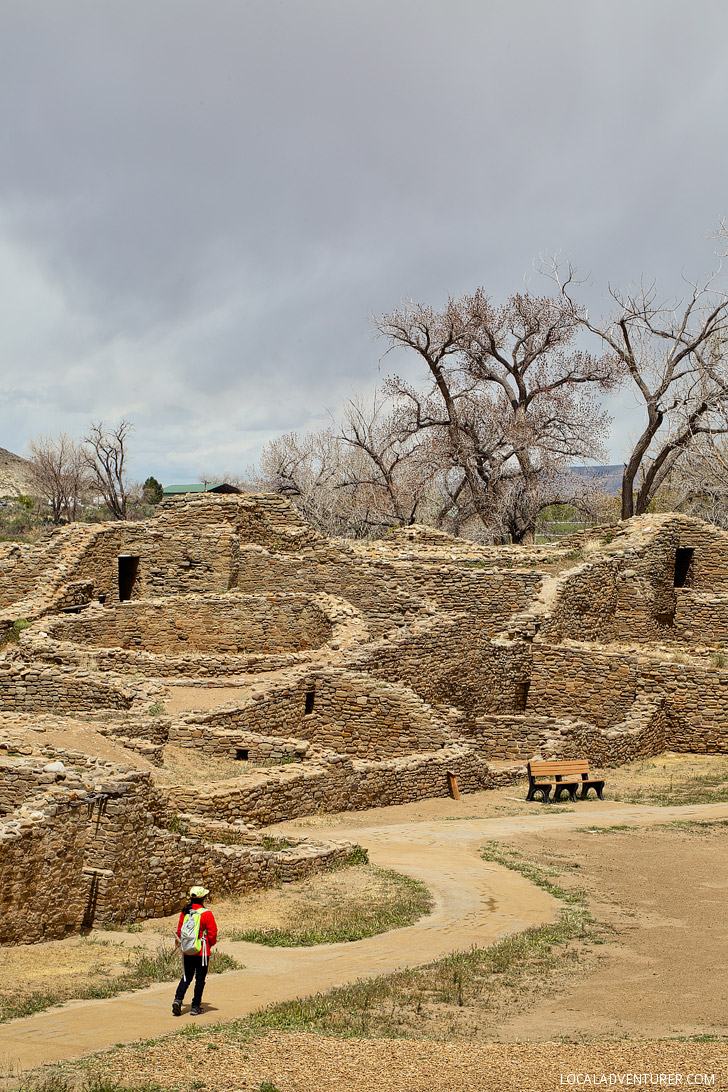 During our visit, we played tag with the weather. The clouds chased us all the way from Mesa Verde. Bad weather has been following us almost this entire trip! When we started exploring the outdoor area, they were looming in the distance but we ignored them as we headed out to the ruins.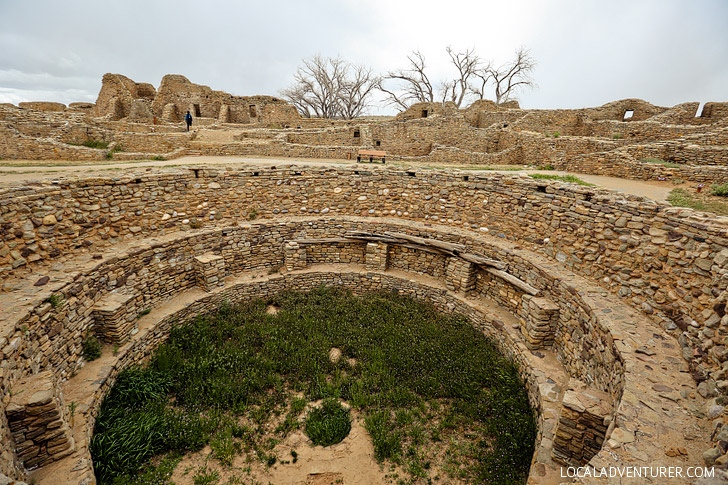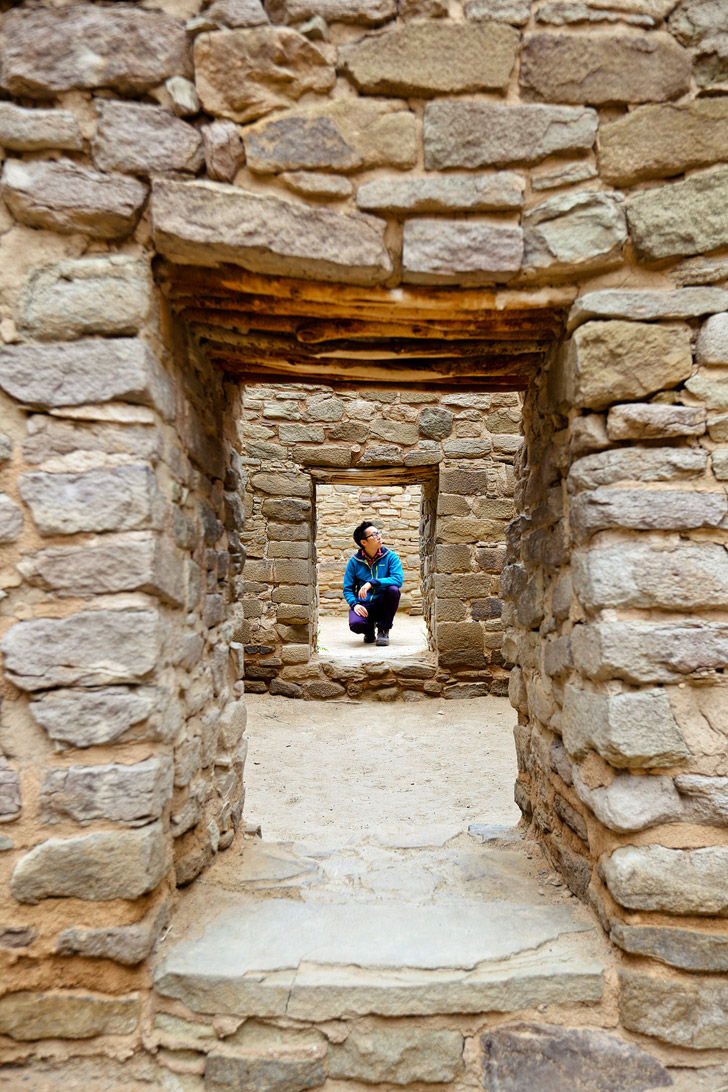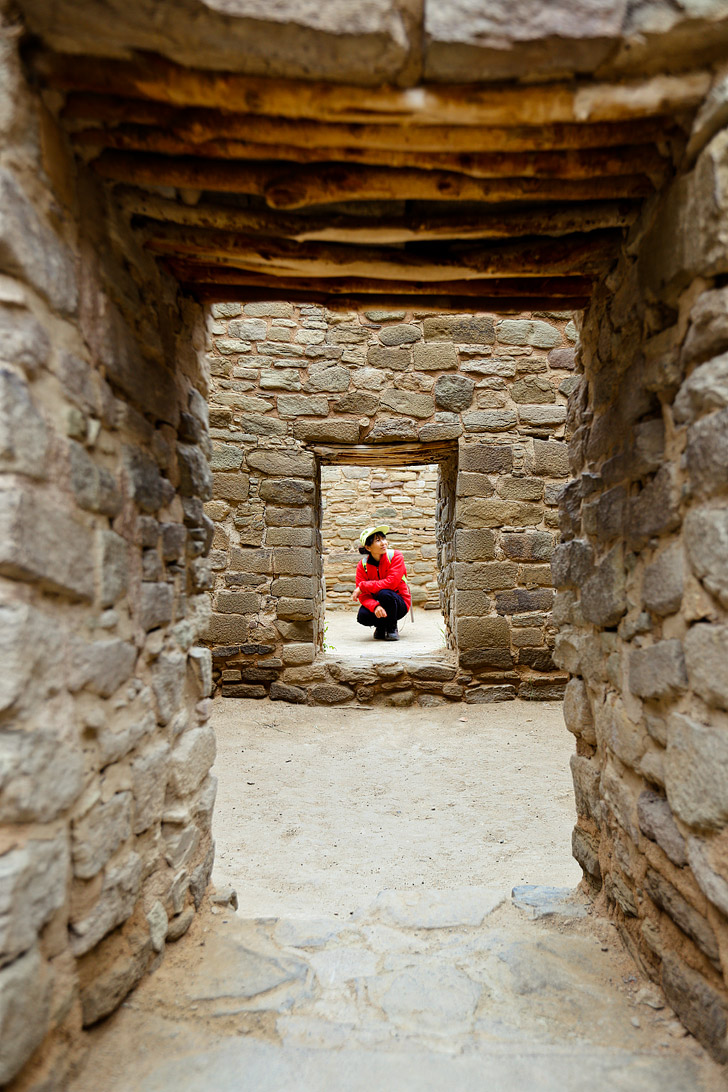 As we were taking some of the photos outside, the wind started picking up. We started getting hit by drops of rain and then hail, which forced us to take shelter in the Great Kiva. Fortunately the rain and hail only lasted 10 minutes.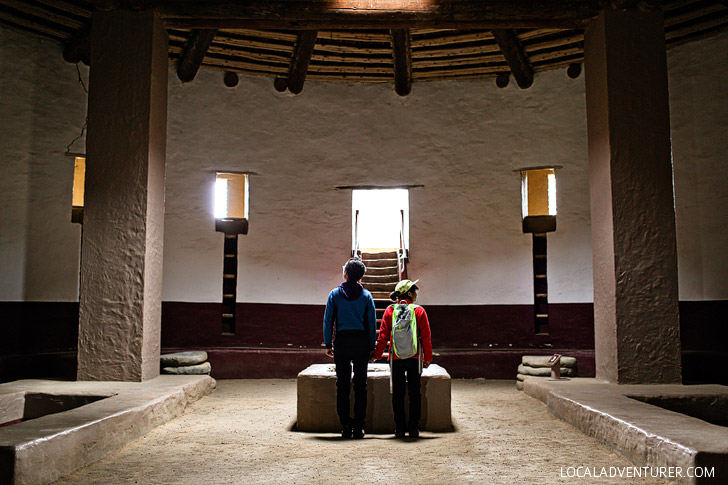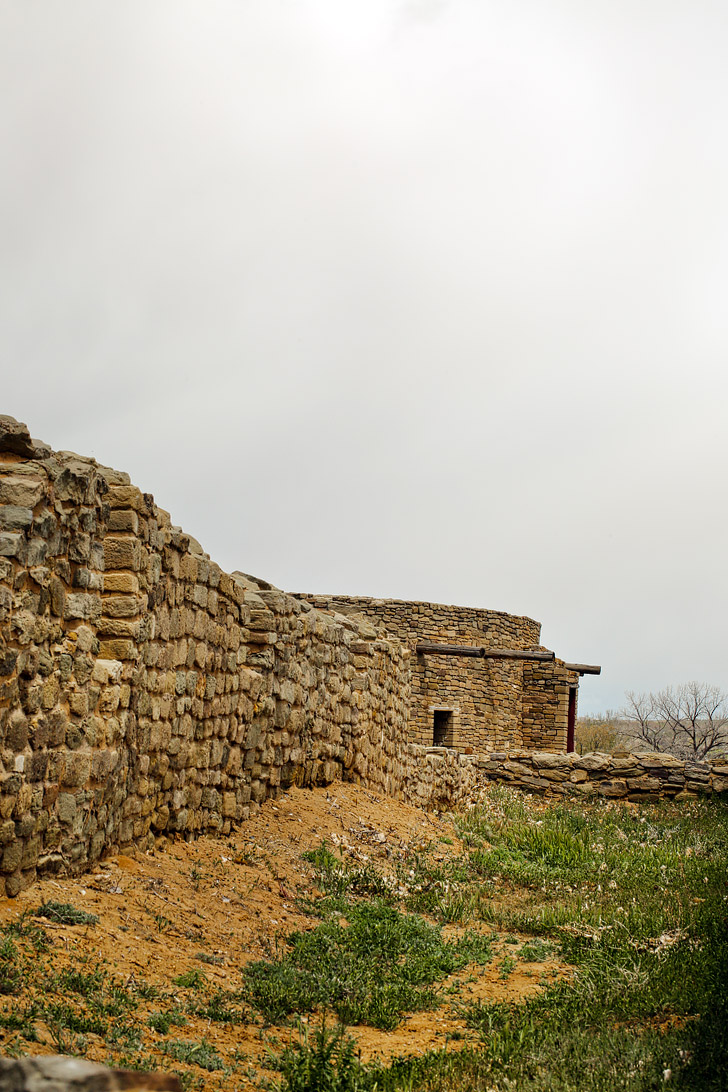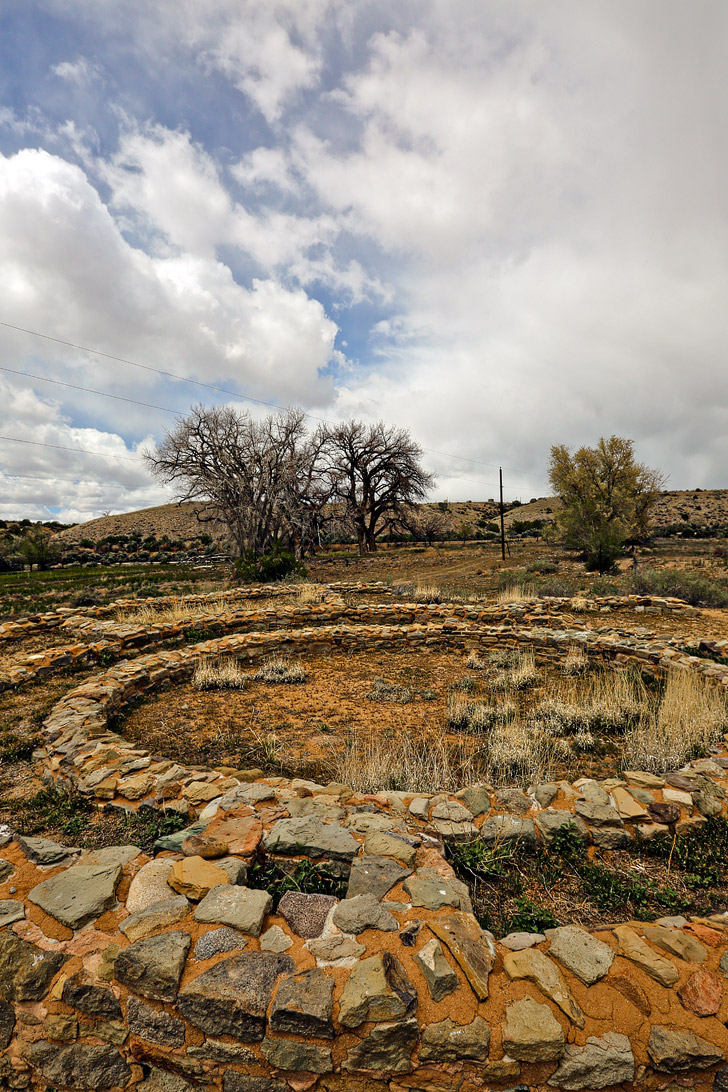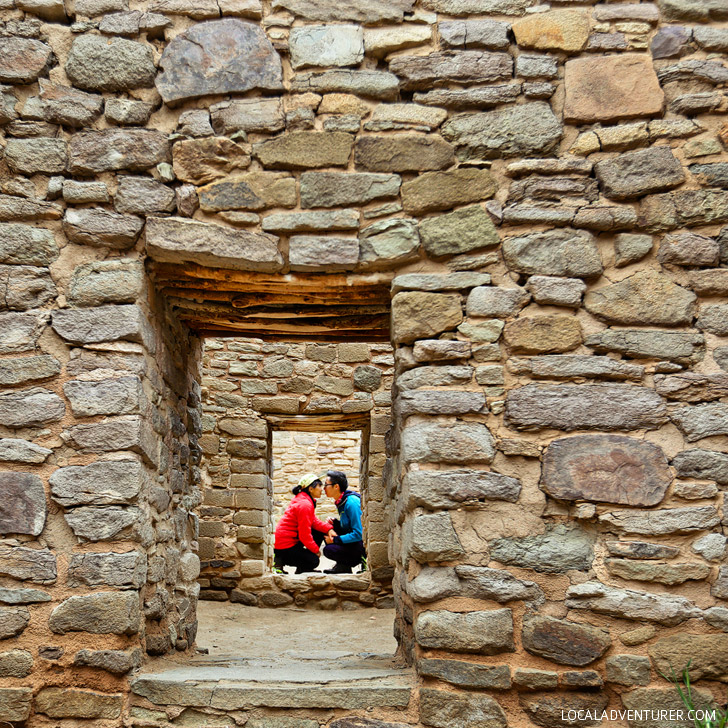 An interesting fact about the local area is that ruins are relatively common. A lot of locals are farmers and see very little value in the ruins. They view the pieces as a hindrance to their business. Even our RV Park used some stone ruins that someone was trying to get rid of as part of their putt putt course.
There is still a lot of mystery behind different pieces of the ruins, and we'll probably never know what everything was used for, but it's still amazing to imagine what life was like for the Ancestral Puebloans.
PRO TIPS FOR YOUR VISIT TO AZTEC RUINS NATIONAL MONUMENT:
Don't forget to stop by Visitor Center to get a self-guided tour packet.
We spent roughly 2 hours at the National Monument, but you should allot more if you want to read through everything (we were trying to make it back for sunset at Mesa Verde NP).
You will be walking around outside so bring the proper attire. Don't forget sunscreen (and maybe a light rain jacket)
We always carry around a small daypack, collapsible water bottle to stay hydrated and snacks.
All photos were taken with our 5D Mark III + 35 mm / 1.4L. You can also check out our ultimate Camera Gear guide for bloggers.
WHAT'S NEAR AZTEC RUINS:
Chaco Culture National Historical Park (69.2 mi)
Hovenweep National Monument (117 mi)
What are your thoughts about ruins? If you lived in an area where no one cares about them, would you and how would you try to preserve them?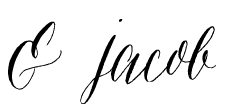 A huge thank you to Airstream for powering our epic cross country road trip adventure.
See more info about our specific Airstream here. As always, all opinions, text, and images are our own.
You can virtually caravan with us by sharing your summer adventures with #endlesscaravan. Let's go!