This post is brought to you in partnership with Swiffer. As always, all opinions are our own.
Thank you for supporting the brands that make Local Adventurer possible.
We're so excited to announce that we've been invited to partner with Swiffer for the third year! They've been one of our all time favorite brands to work with. Even though they're not exactly travel related, they've always made our home life so much easier so that we can spend more time on our adventures. Plus, lately we've even found uses for Swiffer on our travels.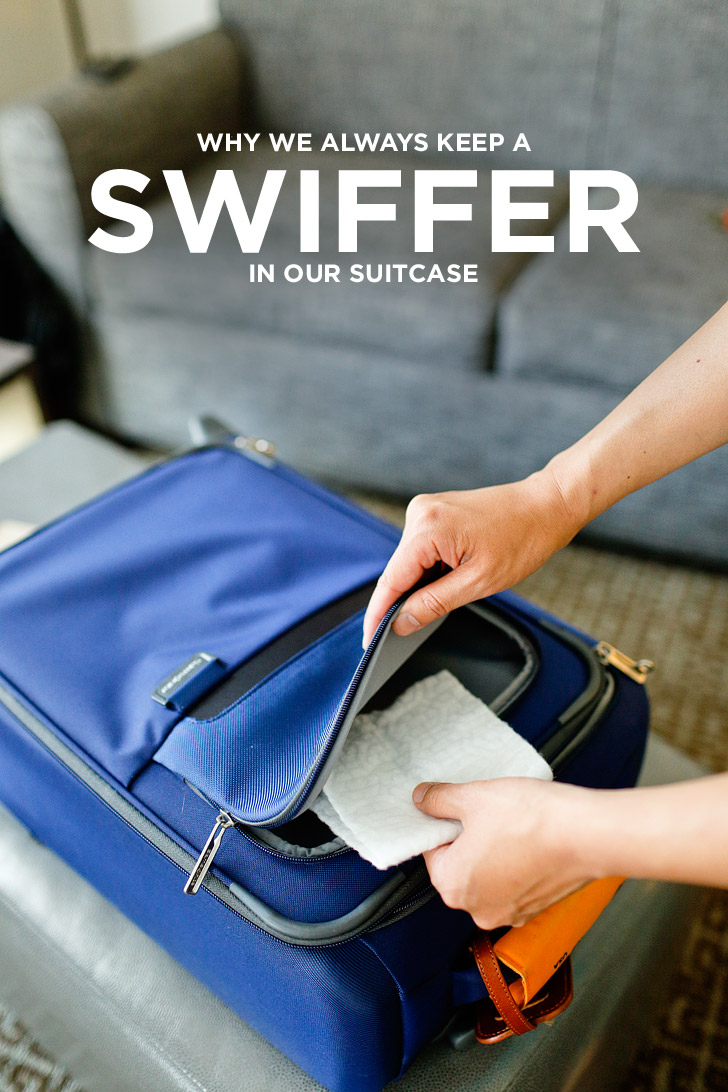 Pin
We spend a lot of time on our computers working on the blog and editing photos, and a dirty screen can really get in the way of getting those edits just the way you want it.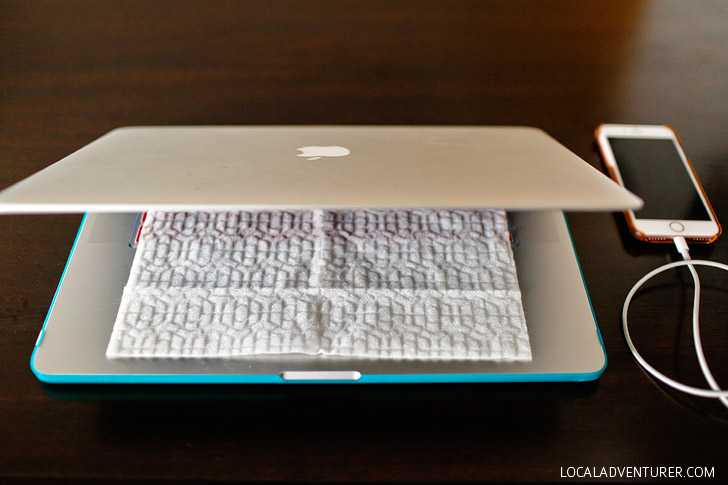 Pin
Lately, we've found a solution by packing a Swiffer Sheet with us on our travels. It's surprising how a simple idea can go a long way. It has worked wonders for us in our home, apartment(s), and in the rv, why not on the road too?
When it comes to dust on the computer, one quick swipe, and we're good to go. For smudges, we've been a bit more creative. We realized that our keyboard covers are leaving outlines on our screen – mostly from all our gross finger oils transferring from the keyboard cover to the screen when it's closed. To keep that from happening, we put a Swiffer sheet in between our screen and keyboard before closing it. Esther has a 15-inch MacBook so a full sheet works perfectly. For my 13-inch, I can just fold it smaller. That way it's always handy whenever we're using the computer. You can also keep some sheets in your travel bags in case your rental car or other areas get dusty.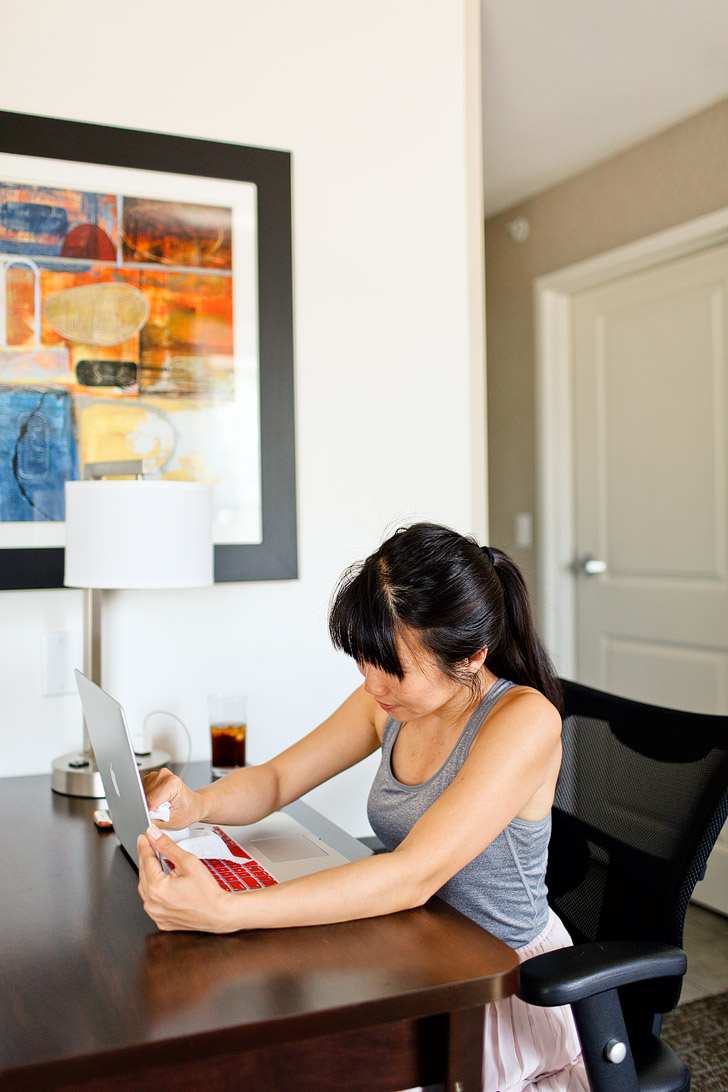 Pin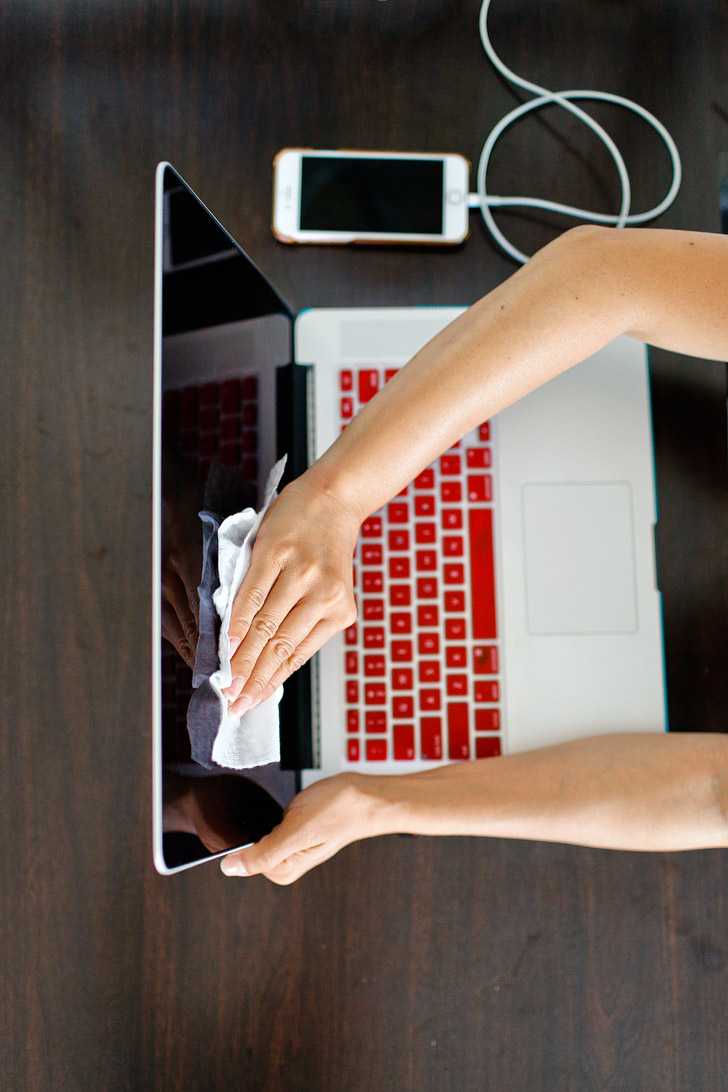 Pin
Have you found any creative uses for your Swiffer products?
Do you have any other creative travel hacks?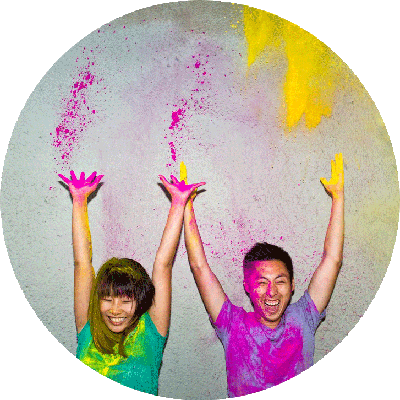 Pin
ESTHER + JACOB
Esther and Jacob are the founders of Local Adventurer, which is one of the top 50 travel blogs in the world. They believe that adventure can be found both near and far and hope to inspire others to explore locally. They move to a new city every year and currently live in Portland, Oregon.