The High Roller Las Vegas is located at The LINQ Promenade and is currently the biggest Ferris wheel in the world at 550 ft. The Dubai Eye, which is bigger, was scheduled to open in 2020 but has been postponed due to the pandemic.
We've been a few times, and it should be everyone's ultimate Las Vegas Bucket List, whether it's renting a private cabin or doing the happy half hour.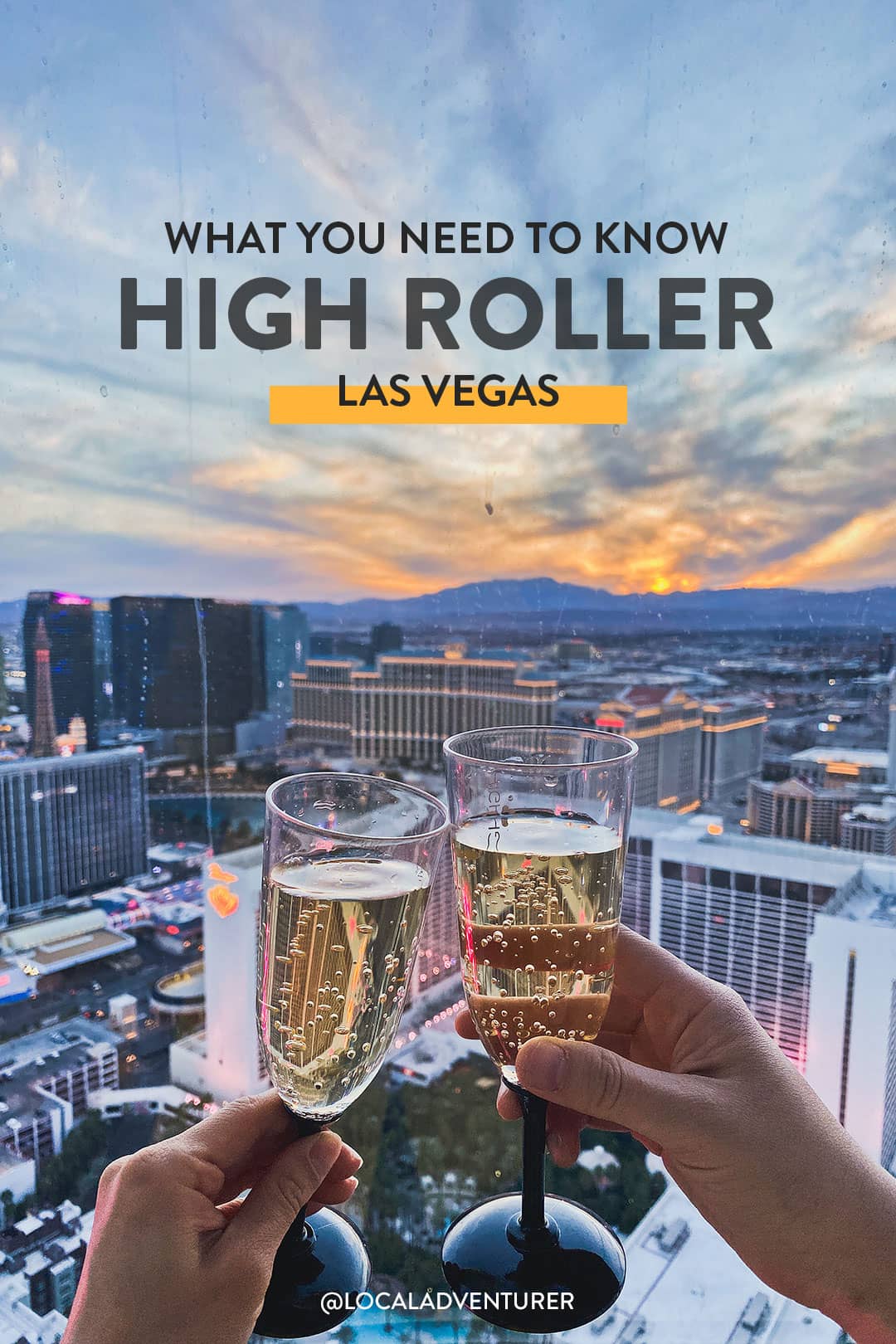 This post may contain affiliate links, where we receive a small commission on sales of the products that are linked at no additional cost to you. All opinions are always our own. Read our full disclosure for more info. Thank you for supporting the brands that make Local Adventurer possible.
Last Updated: November 8, 2022
Tallest Observation Wheels in the World
The original Ferris wheel in Chicago opened in 1893. Now the larger-scale wheels with closed capsules are often called observation wheels.
Ain Dubai or Dubai Eye – 853 ft / 260 m
High Roller, Las Vegas – 550 ft / 168 m
Singapore Flyer – 541 ft / 165 m
Star of Nanchang 525 ft / 160 m
London Eye – 443 ft / 135 m
The High Roller takes you 550 feet into the air inside one of 28 huge cabins with 360-degree views. Each cabin holds up to 40 people (although capacity is limited to 10 right now) and there are benches on either side.
We rode it with 15 other people in it (pre-covid) and in a private cabin this year. In non-pandemic times, 15 people was a good group and probably the most we would ever want to ride with. Any more than that and you'll probably be stuck with one view with nowhere else to go. We were able to roam around freely and check out the views in every direction.
Each ride lasts about 30 minutes. They typically have a program running on the TVs that tell you more about what you're seeing. It also gives you a visual and audio cue when you're close to the apex of the ride.
Local Tip: Visit Tuesdays and Wednesdays for the least busy times. We like to go around sunset to get the best light for photography. We started our ride 15 mins before sunset for the best light for photography, but it's also pretty when it's darker and you can see all the casinos lit up.
How Much Are High Roller Tickets?
There are two types of tickets, day tickets and anytime tickets. The anytime tickets are for those who want to visit during sunset or at night when the strip is lit up. Tickets are as follows:
Day Tickets:
Adult Day $23.50
Youth Day $8.50
Anytime/Nighttime Tickets:
Adult Night $34.75
Youth Night $17.50
Note: Locals can get up to 20% off High Roller tickets by showing their ID at the box office.
They used to offer an open bar option as well but that is currently closed. Once it starts up again, we'll be sure to update this post with details.
In addition to ticket prices, you can buy drinks to bring with you or do an upgraded experience, which we'll cover below. You can bring your own drinks in, as long as they aren't in glass and you don't have a cooler or case for them.
High Roller Special Events
The High Roller runs special events and deals throughout the year. 
In February, they have a Valentine's Day Special. This year, it included 2 anytime tickets, 2 flutes of sparkling wine, souvenir photos, and an appetizer at Favorite Bistro located at the LINQ Promenade.
If you prefer privacy, the VIP Cabin is the way to go. This $600 package includes a private cabin for up to 10 guests, bluetooth speaker to pick your own music, private escort to the cabin, and dedicated entrance bypassing the general boarding area. We did this on our most recent ride and it was so nice having the entire space to ourselves.
Local Tip: Holidays are typically the busiest times, so be sure to book early.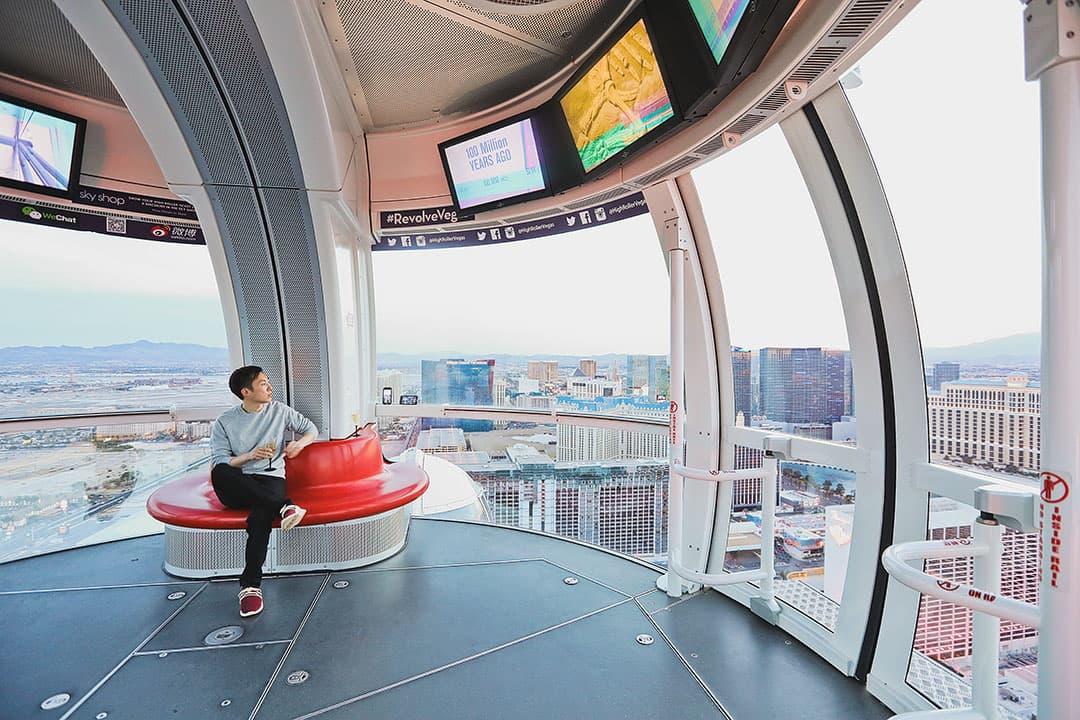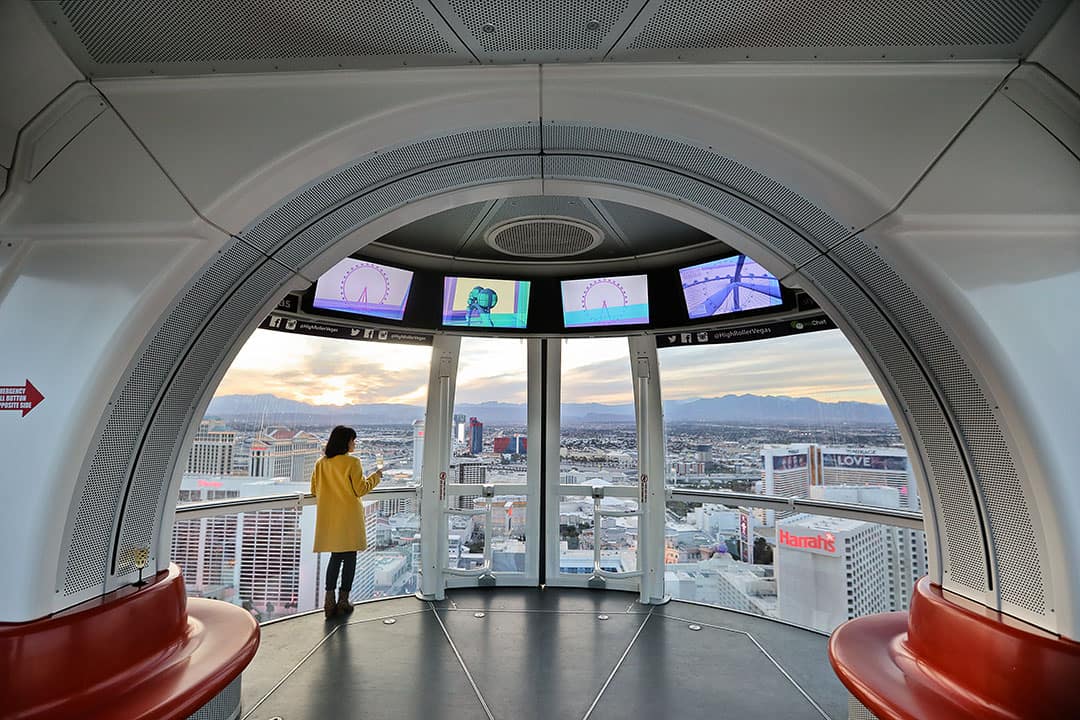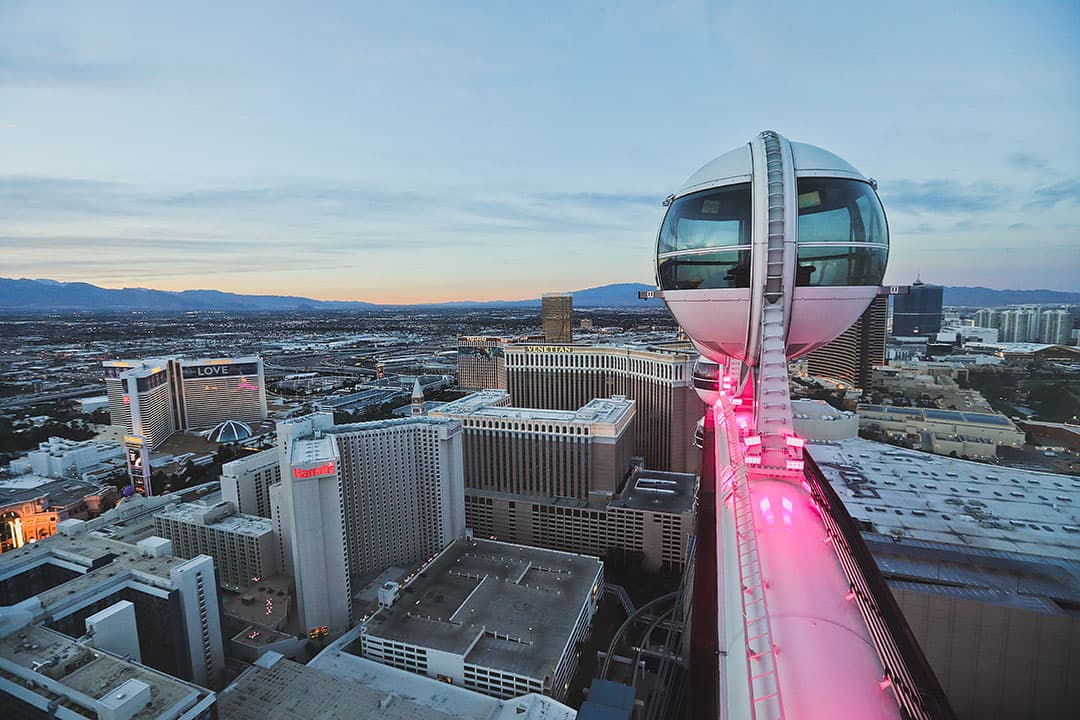 Directions to High Roller + Parking
The High Roller is located at the end of the LINQ Promenade between The LINQ and Flamingo Hotels.
The address is:
3545 S Las Vegas Blvd
Las Vegas, NV 89109
When driving there, there are plenty of signs for parking. There is a huge lot that is:
Monday to Thursday:

Free for the first hour
$15 for 1-3 hrs
$18 per day for anything over that

Friday to Sunday:

Free for the first hour
$23 for 1-24 hours
Local Tip: Locals park free for up to 3 hours with a Nevada driver's license. Just scan the barcode on your license when you leave the parking area.
There is plenty of parking behind the wheel in a large lot. You can also valet right under the wheel. If it's in the middle of the day, you can park in the LINQ parking deck or Flamingo parking deck to keep your car cool.
You can rent an entire cabin with a bartender on board for a private party.
Masks are required for the entirety of the ride.
You can book your tickets here.
Locals get 20% off with a Nevada ID. 
Give yourself some extra time to walk around the LINQ Promenade.
The view is by far the best at the apex since buildings block your view the other parts of the ride. be on the strip side once you're getting close to the top.
Outside drinks are allowed as long as they are not in glass. Coolers and containers are not permitted.
Since the cabins are air conditioned, it's a great activity for scorching hot days.
Have you been on any observation wheel? Have you sought out the best views in your city?
Did you enjoy this post? Pin it for later
SEE MORE CITY BUCKET LISTS
"Discovery consists not of seeking new lands but in seeing with new eyes" – M. Proust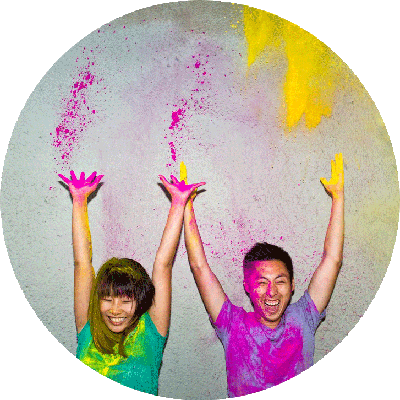 Esther and Jacob are the founders of Local Adventurer, which is one of the top 5 travel blogs in the US. They believe that adventure can be found both near and far and hope to inspire others to explore locally. They explore a new city in depth every year and currently base themselves in Las Vegas.