The move to San Diego went well! Pretty much 90% was unpacked the first day with the help of our photographer friends who live in San Diego. We met them at a photog conference and even though we're no longer in the same industry, we've been able to keep in touch, and we're so grateful for them.
I knew last month would be insane, so I only gave myself a few goals to keep. Unfortunately, the one that's supposed to be most important (calling home once a week) didn't get done. I've been feeling bummed and guilty about it. I mean.. I should really want to call my parents and not have to make this a goal! Can't throw myself a pity party though. I just have to try harder next time.
Last month's highlights on Instagram
Pin
See more on our instagram (esthergram & jacobgram).
Some friends from LA came into Vegas, and we saw Mariah Carey and checked it off my Vegas Bucket List! We also went on our weekly dates – a speakeasy, got ring tattoos, went to a strawberry festival, and ate lots and lots of ice cream. See all of last month's goals here.
Last Month's Blog Highlights
This Month's Goals
Skype, call, email home once a week on Fri.
Get 2 weeks ahead on blog posts. 
Write in my Q&A Journal a day every day at midnight.
Visit 4 new beaches on our San Diego Bucket List.
Go on 4 San Diego County hikes.
Visit 4 new Breweries.
Go on one date / week (2 Alphabet Dates).
Finish 1 book. I'm STILL reading Slaughterhouse 5! :/
Get to zero inbox at least once this month. 
Send out my Lovely Letters Package on Time!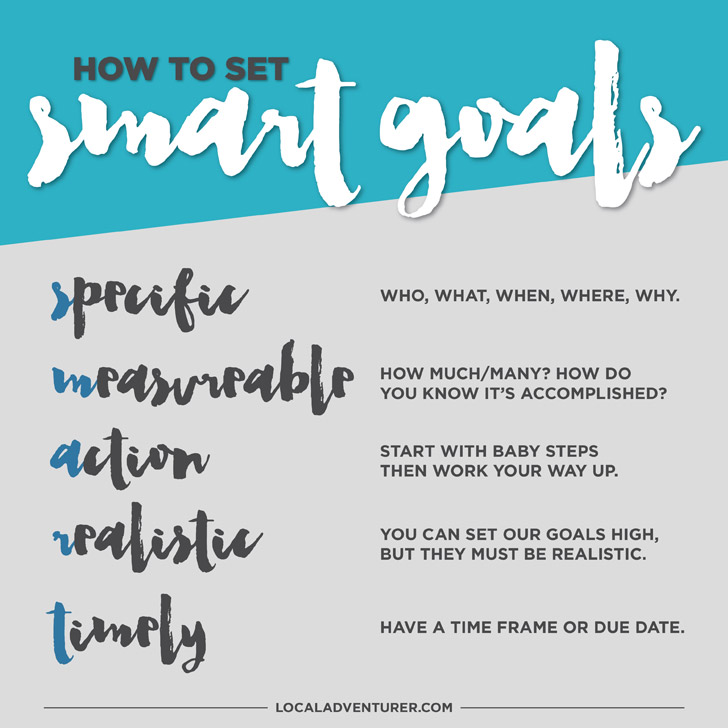 Pin
Have you used the SMART goal-setting method?
How was your last month? Anything new?