What kind of clothes do you look for when you travel? For us, not only do we want to pack light for our international trips, but since we move every year, we like to keep our whole wardrobe minimal too. Closet space is prime real estate, and we like to be deliberate about what goes into our closet. Lately, we've been slowly switching out our current wardrobe for clothes that function well, look good, and serves more than one purpose.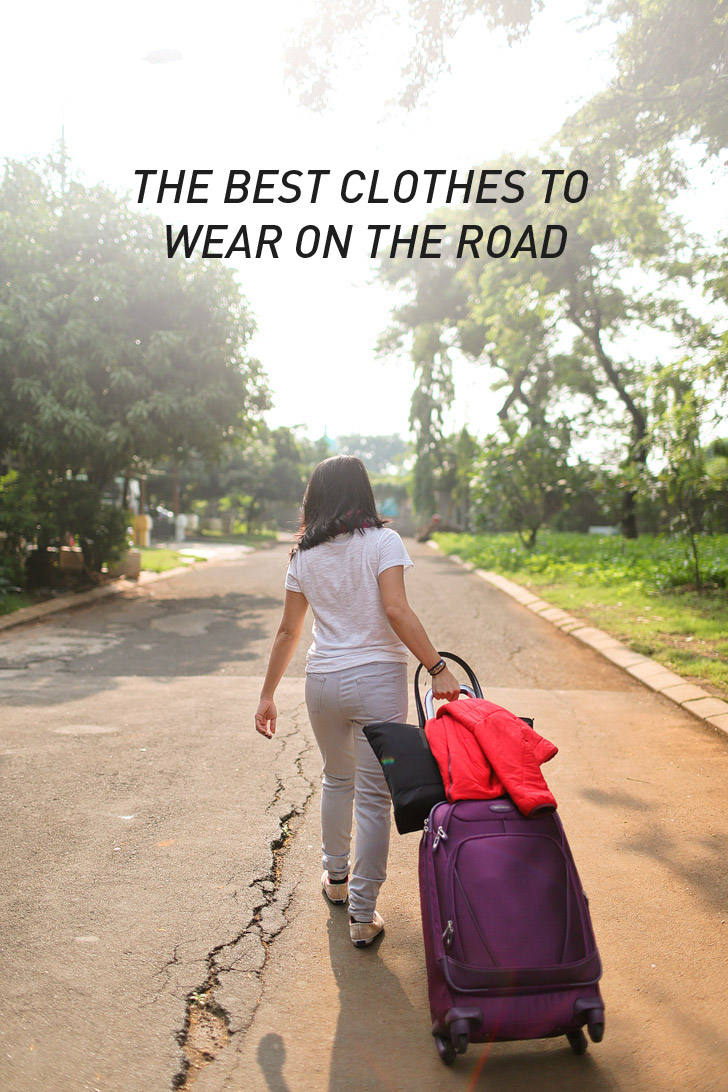 Pin
WHAT WE LOOK FOR
Comfort (I like to call my style comfy chic 😉)
Quality material and stitching that makes it long lasting
Easy to take care of – is machine washable
Versatility – does it have more than one way to wear it?
Something that fits well and looks good (or at least presentable)
Performance – moisture wicking, breathable, and quick dry
Lightweight
Packs down small
Doesn't wrinkle when packed in a suitcase
Material that doesn't stink easily
Pockets are a bonus (I especially love dresses with pockets!)
Our new clothes may not always hit every single category, but we try to make sure they cover most of them. We know they can also be pricier, but for us, quality is better than quantity. These clothes last longer, and if something falls apart, many of these brands will fix or replace them. How awesome is that?
BEST FABRICS FOR TRAVEL
Merino wool is pretty ideal for travel. The soft and flexible fabric regulates temperature well, is moisture wicking, dries quickly, and wrinkles less. It's also lightweight and doesn't stink. Llama wool is even lighter and warmer than sheep's wool!
Nylon and polyester actually have their benefits too! They wick moisture, dry quickly, and are lightweight. A lot of performance gear is a blend of fabrics and they are more commonly using them in travel and business clothes too!
If you can, avoid cotton. Although it's easy to take care of and comfortable, it doesn't wick moisture well, dries slowly, and wrinkles easily.
THE BEST CLOTHES FOR TRAVEL
This jacket won Outside's 2017 Gear of the Year award. It's a comfortable, light, and a soft jacket that keeps you warm and dry. The technology is amazing and doesn't even look or feel like a rain jacket. It's ready for me in the city and also rugged enough to handle any outdoor activity.
SEE MORE – 7 Best Jackets for Travel for Any Climate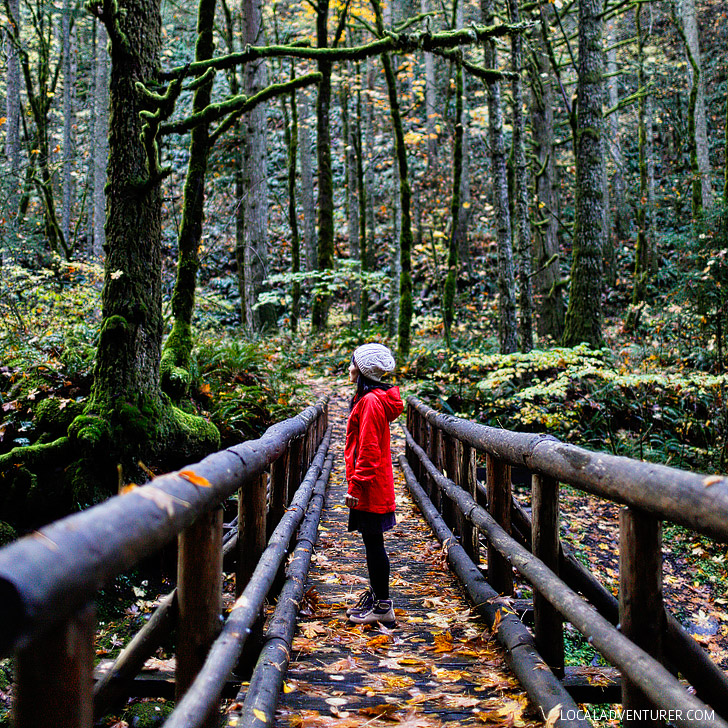 Pin
Anatomie is a luxury travel brand and their skyler skinny pants are made of low-maintenance and breathable fabric. They're comfortable enough to work out in and nice enough to wear to work.
SEE MORE: The Best Pants for Travel for Both Comfort and Style
Ever since I added the Chrysalis Cardi to my wardrobe, it always travels with me! You can wear it 8+ ways from a cardigan, to dress, to a scarf. They give you suggestions, but you can play with it and come up with your own renditions too! Check out my full review of the Encircled Chrysalis Cardi and see all the ways I wear it here.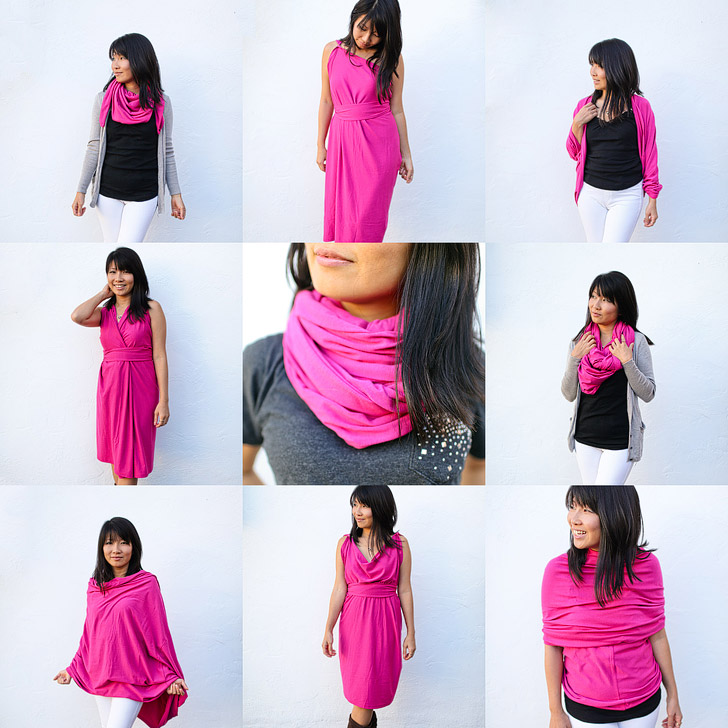 Pin
This versatile top is perfect for dressing up or dressing down. You can wear it with the ties in the front or the back giving you very different looks. It's wrinkle resistant, quick dry, easy to wash, non-fading, packs small, and very soft and comfortable! If you pair it with the Bria Reversible Skirt, you already have 4 different outfits.
We learned about them from the Georgia Tech Alumni magazine, and they started as a Menswear company that specialized in performance professional apparel. Jacob has their aero dress slacks and archive dress shirt, and you can read his review here. They have now expanded to women's wear. Their clothes are built to perform like technical gear, yet looks good for work or a night out.

Sharmbaa is another versatile piece that's perfect for layering. You can wear it four different ways and they're made of different materials so you can pick up the perfect weight for the weather you're using it most in.
Kit Culture takes active lifestyle apparel and makes them more relaxed and stylish. Jacob recently got their stretch twill pants and loves them. They are comfortable, great for hitting the road, and he's even climbed in them (and not just for the time we dressed up as Tina and Jimmy Jr)!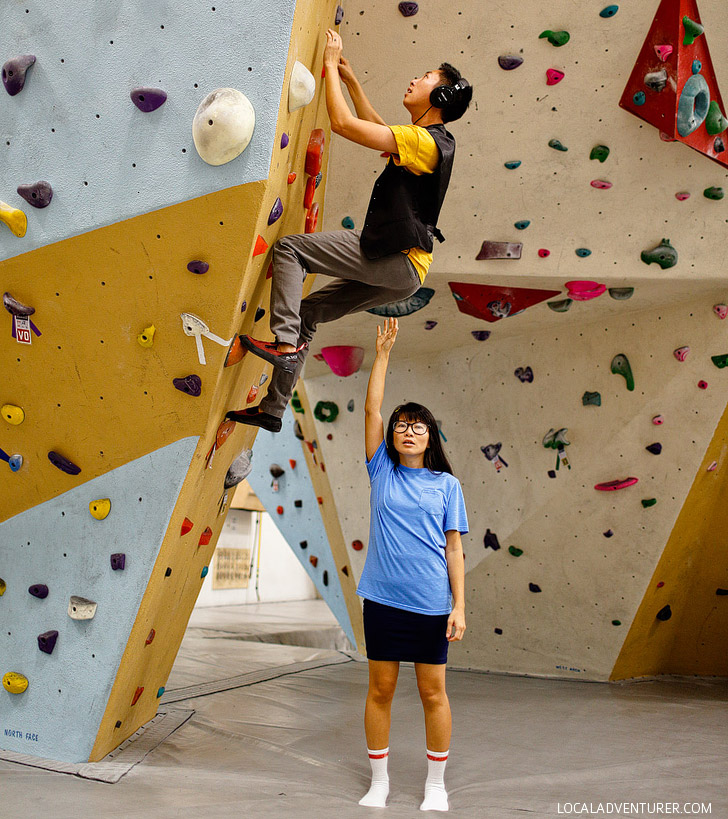 Pin
Can't forget about underwear! We've been rocking ExOfficio underwear for a while now. At first, we were intrigued when we read their label that said "17 countries. 6 weeks. One pair of award-winning underwear. (Ok, maybe two)." Ever since trying them, we've found that they are comfortable for all day wear and outdoor activities. When we're traveling, they are so easy to wash and dry!
When you travel, layering is essential, so we're always looking for good mid layers, which makes us excited about this Kickstarter. This isn't some concept that Cotopaxi wants to execute, but there is already someone who is wearing it out in the field by eating, sleeping and living in it for 61 days to prove that it's the perfect mid layer (check out their video). We also recently learned that Cotopaxi has a guarantee for its products to last 61 years.
We already love and wear their fleece jacket often and take these backpacks everywhere.
The Libre Sweater is made in Bolivia with llama fiber, which is the perfect insulator. The sweater is comfortable, rugged, breathable, and also has an awesome classic design which makes it look good in the city too.
What color do you think we should get? Maybe grey on Jacob and cream/blue on me?
Not only is it the most funded sweater project, but Cotopaxi is an amazing company all about doing good. You can preorder the Libre Sweater through their Kickstarter here.
As we switch out more of our wardrobe, we'll continue to share what's been working best for us!
Are there other travel-friendly clothes we need to check out?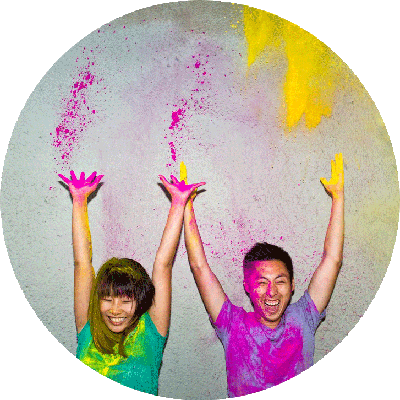 Pin
ESTHER + JACOB
Esther and Jacob are the founders of Local Adventurer, which is one of the top 50 travel blogs in the world. They believe that adventure can be found both near and far and hope to inspire others to explore locally. They move to a new city every year and currently live in Portland, Oregon.