These are the best places to eat in Las Vegas.
Dining in Las Vegas has come a long way over the years and is clearly now one of the premier foodie destinations in the world. Cruising up and down The Strip, you're constantly hit with billboards of the who's who of celebrity chefs.
While that's pretty awesome, there's way more to Vegas than just "The Boulevard"! Amazing food can now be found in literally any direction. So whether you're looking to dine like a baller or a pauper and everything in between, one thing is for sure…. you'll never leave this city hungry!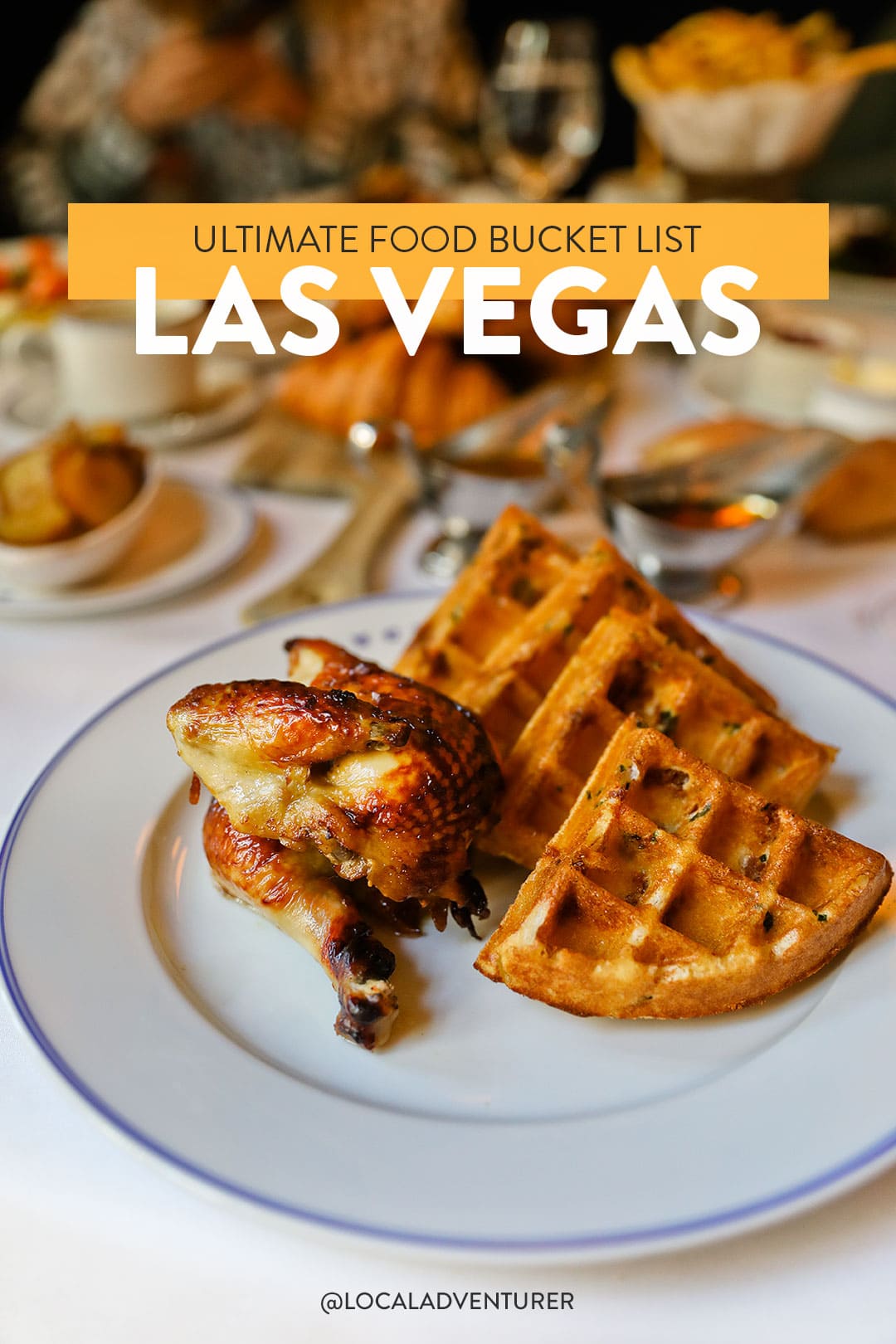 This post may contain affiliate links, where we receive a small commission on sales of the products that are linked at no additional cost to you. All opinions are always our own. Read our full disclosure for more info. Thank you for supporting the brands that make Local Adventurer possible.
Last Updated: October 27, 2023 by @JacobthFu. Written by @ LasVegasPhil.
Below we've broken the restaurants down by neighborhood. Be sure to check current hours and regulations before visiting.
49 Best Places to Eat in Las Vegas
The Strip (North)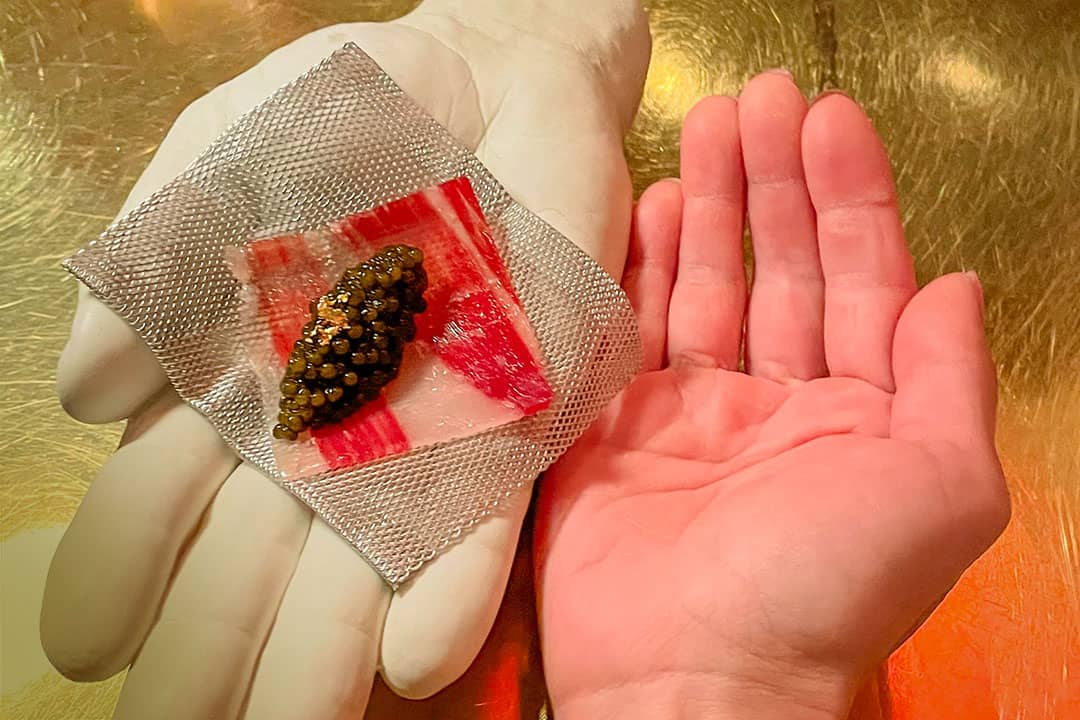 Downtown Las Vegas
More:Your Ultimate Las Vegas Bucket List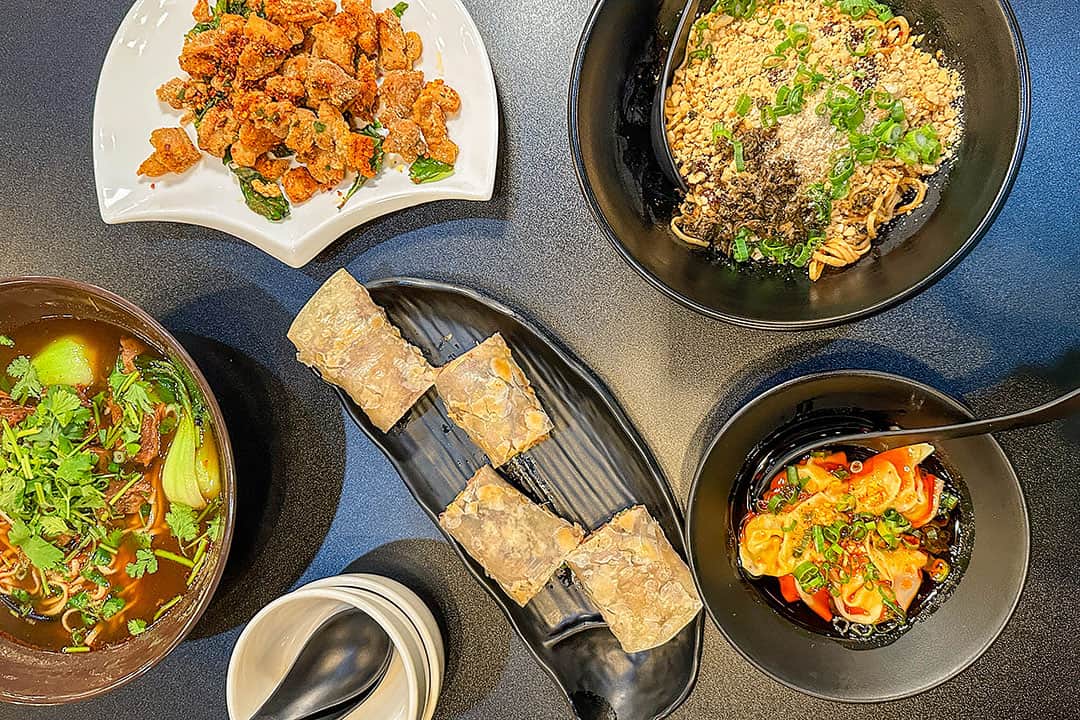 Westside
More:25 Free Things to Do in Las Vegas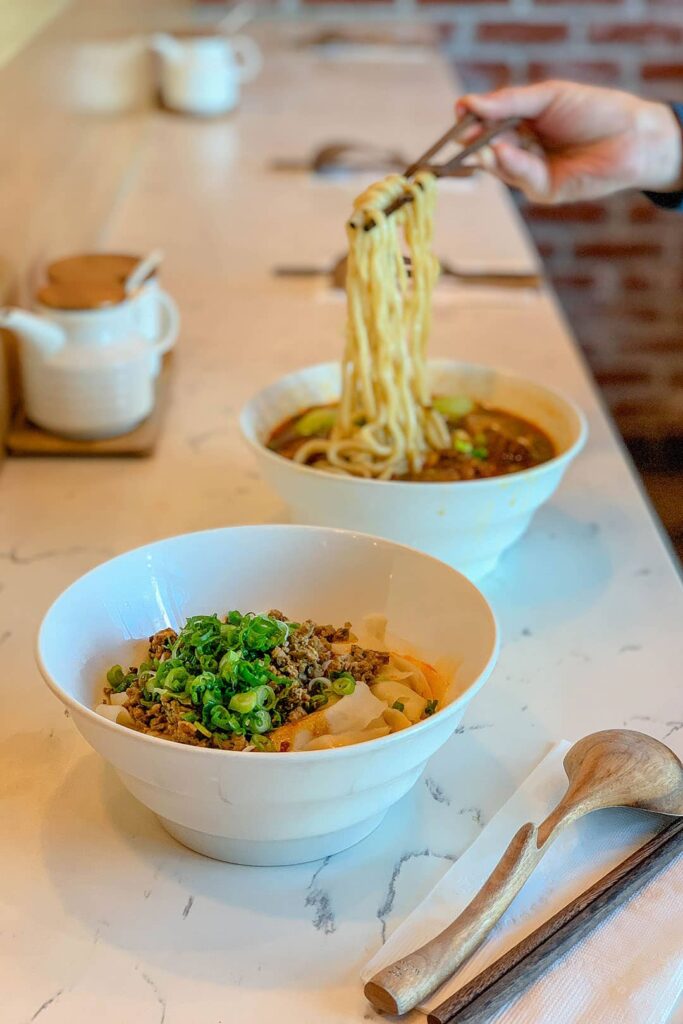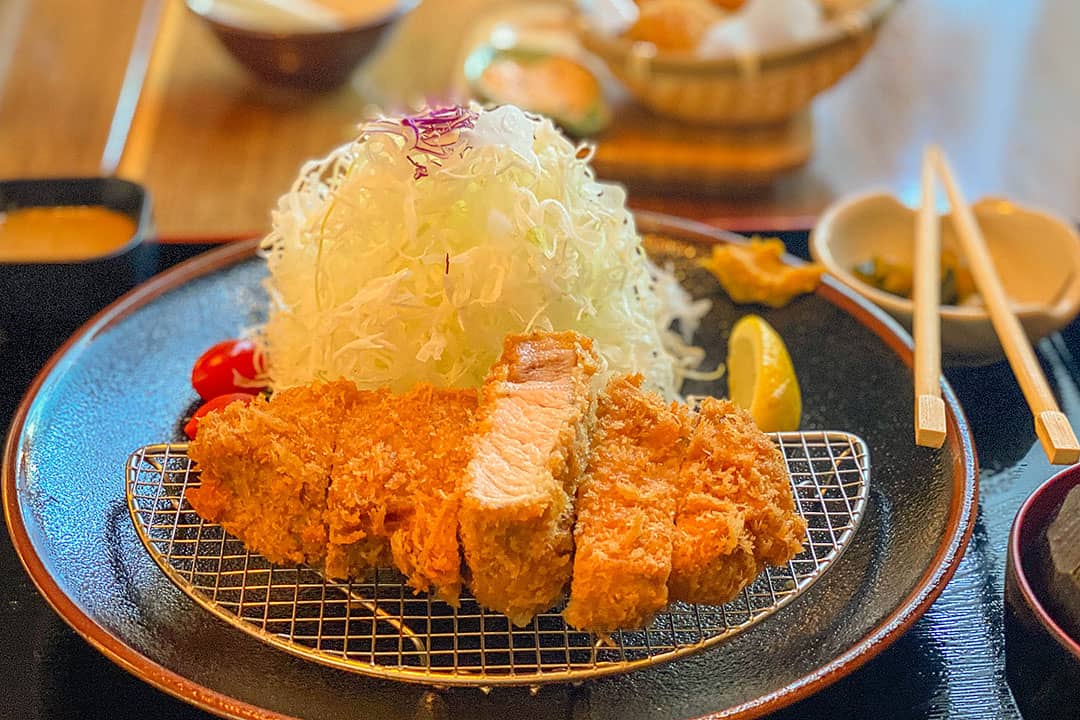 Other Locations
Naked City Pizza (Eastside, Pizza, 💰💰) – Their "Royal Sub" with in-house hot Italian sausage, capicola, mozzarella, iceberg lettuce, and tomato is a fat kid's dream come true.
Aloha Kitchen* (University, Hawaiian, 💰) – Vegas is home to some spectacular Hawaiian food. Their Adobo Fried Rice Omelette is a must-eat in Las Vegas. Everything else there is just okay.
Kame (Northeast, Japanese, 💰💰💰💰) – Chef Eric serves up extremely creative omakase course dinners on the daily. The lobster tail sashimi is a consistent highlight.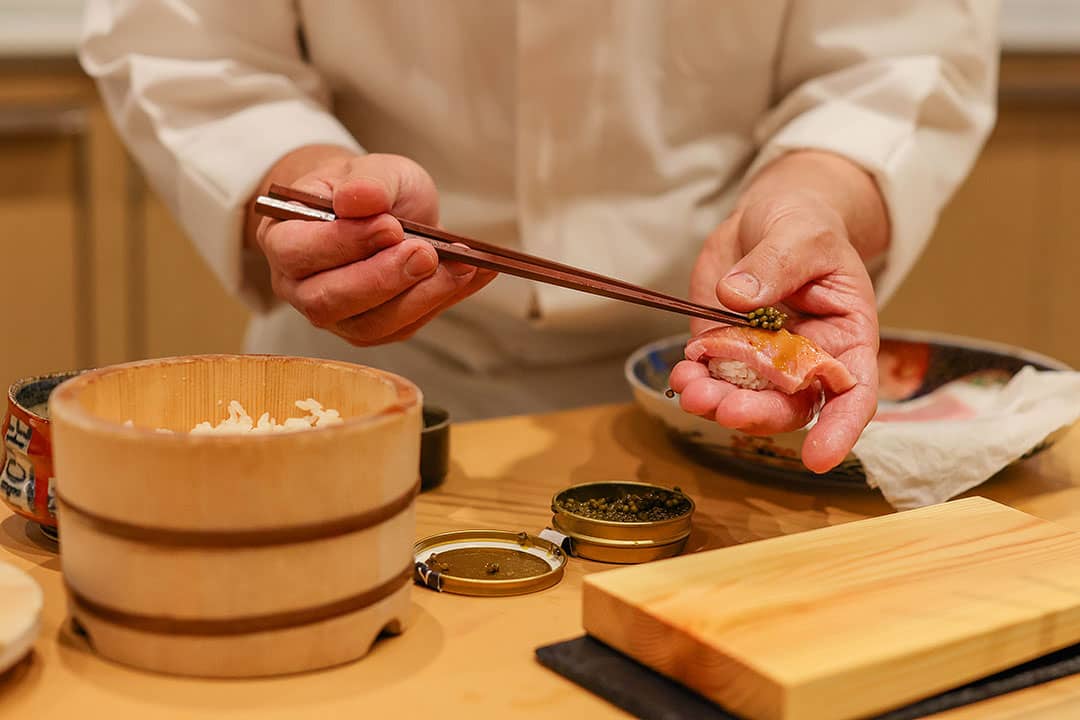 Map of Best Places to Eat in Las Vegas
More Las Vegas Restaurants to Check Out
Here are other must eat places in Vegas.
The Black Sheep (New American & Vietnamese, 💰💰)
Big Jerk (Caribbean, 💰💰) – Try their chicken wings and plantains.
NoMad Restaurant (New American, 💰💰💰) – American Wagyu Prime Rib
Lappert's Ice Cream Shop (Desserts, 💰)
Rollin Smoke Barbeque (Westside, Barbeque, 💰💰) – The premier BBQ pitmasters in Las Vegas. Their burnt ends are total beef bliss
Poke Express (Poke, 💰💰)
Tbaar (Boba, 💰) – Delicious brown sugar milk tea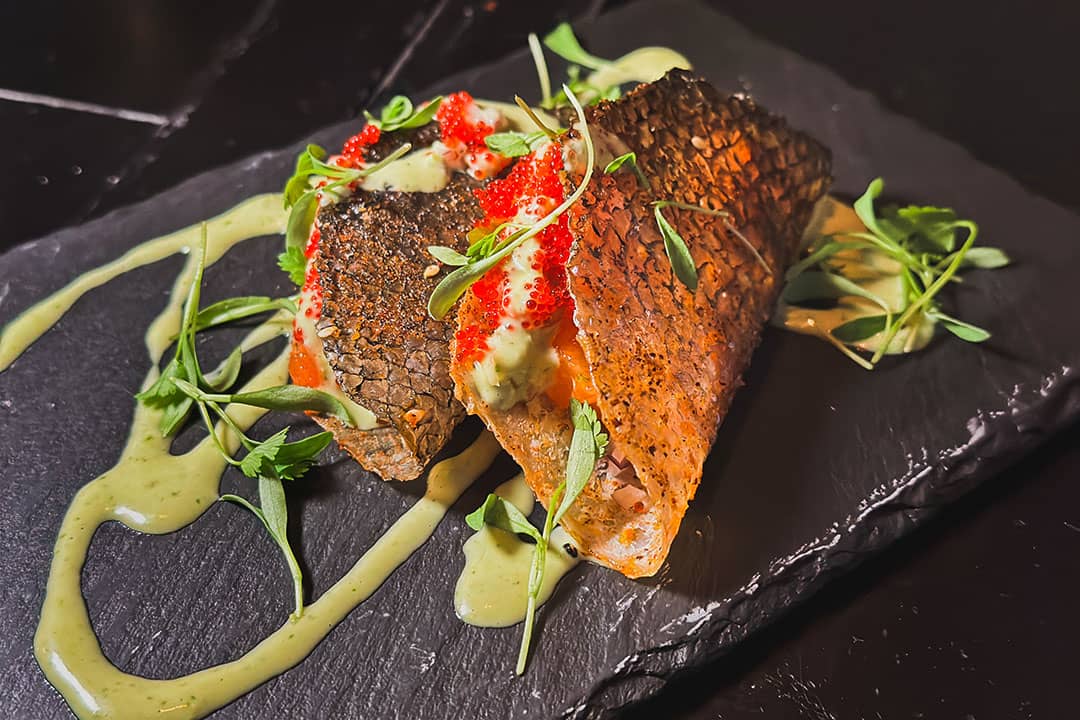 Michelin Starred Restaurants in Las Vegas
These were last ranked in 2009. Las Vegas has not since continued to pay to be part of the Michelin guide.
Michelin Starred Restaurants in Las Vegas that Closed: Alizé, Andre's, Aureole, Bradley Ogden, Daniel Boulud Brasserie, miX, Restaurant Charlie
Eating Healthy in Las Vegas / Meal Prep Las Vegas
As much as we love eating while traveling, we also have fitness goals we want to keep and want to stay healthy. It's hard to eat healthy when you eat out all the time. We were excited to find Foodie Fit, which we use when we're home between our busy travel schedules. I wish they could come with us too!
Started by a nutrition coach, Foodie Fit is a healthy meal prep and delivery company that makes it easy to stay healthy and still get your macros. Each of their meals has all the macros listed on it, making it easy to keep track of your goals. On top of that, most of their meals have a lean vs. a bulk option that you can choose between depending on your goals. Best of all, they rotate through different recipes, so you're not stuck eating the same meal repeatedly.
If you're visiting Las Vegas, this is an excellent option since they deliver all over town, including the strip! You can still indulge in some meals and use Foodie Fit meals to stay balanced. We've been trying different ones, but our favorites are the Mongolian Beef with Roasted Veggies and Thai Basil Turkey so far.
Foodie Fit Coupon Code: Use promo code LOCALADVENTURER10 for 10% off your first order.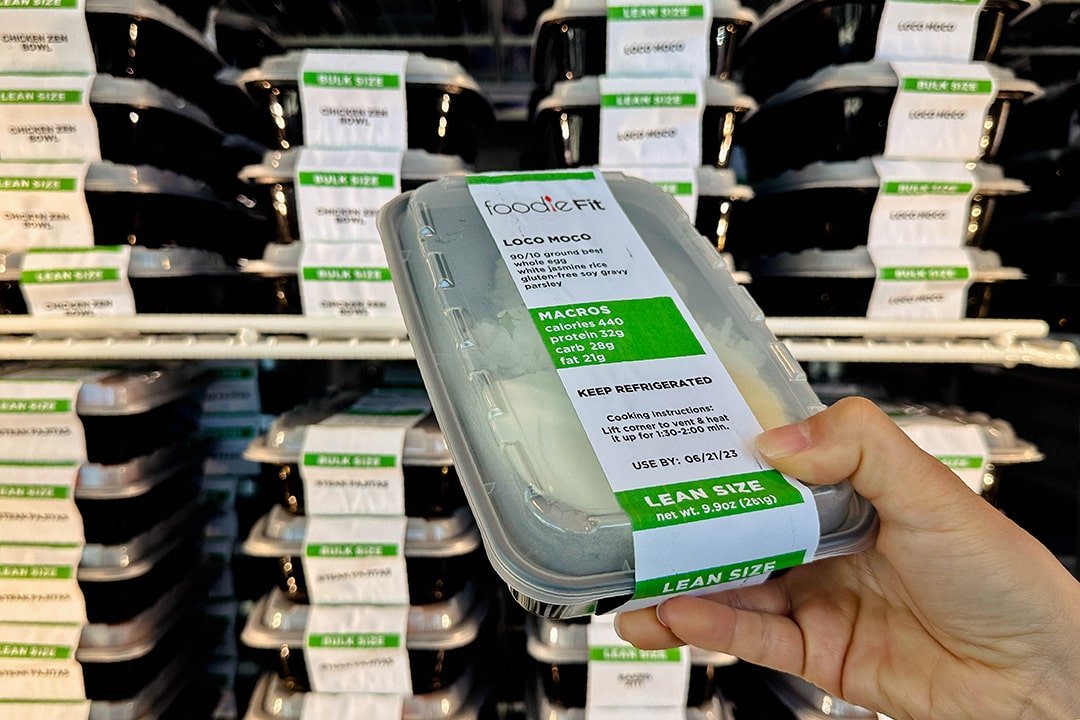 Permanently Closed
Bachi Burger
Carnevino
Chada Thai & Wine
Sterling Brunch
Sweets Raku
Tonkatsu Kiyoshi
Veggie House
Yonaka
Any other restaurants in Las Vegas we should add? How many of these have you tried and which are your favorites?
DID YOU ENJOY THIS POST? PIN IT FOR LATER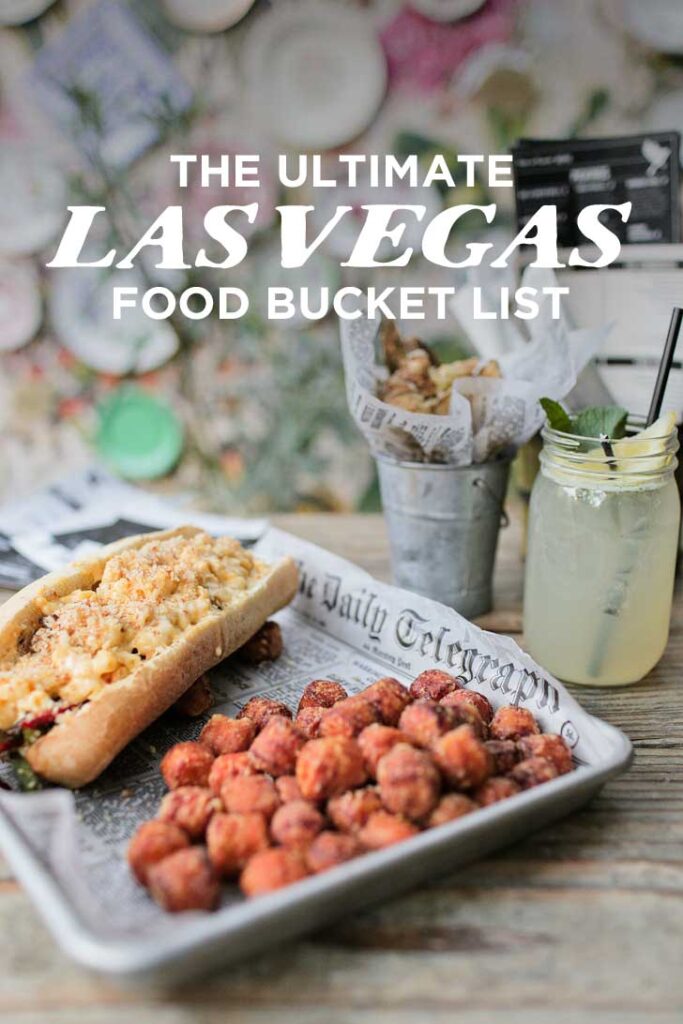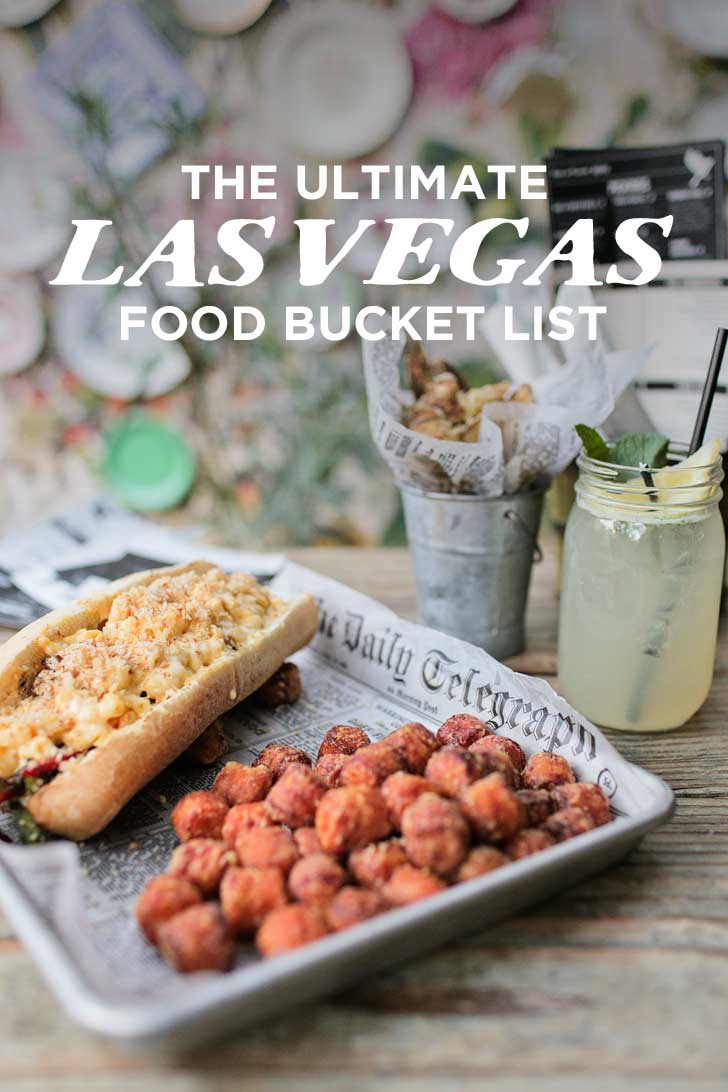 SEE MORE LAS VEGAS GUIDES
⟡⟡⟡⟡⟡
"Discovery consists not of seeking new lands but in seeing with new eyes" – M. Proust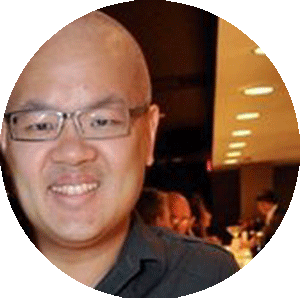 Philip
Philip Tzeng loves living in Las Vegas and is a terrible cook. Follow where his stomach takes him on yelp and instagram. Who else thinks he should start a las vegas food blog?
Follow along on Instagram.