I can't believe we just celebrated our 6th anniversary! It's crazy how quick time flies (haven't I been saying that every year?). Though we don't stick to many traditions, every year we look at the themes for the year and if it fits, we decide on a gift together.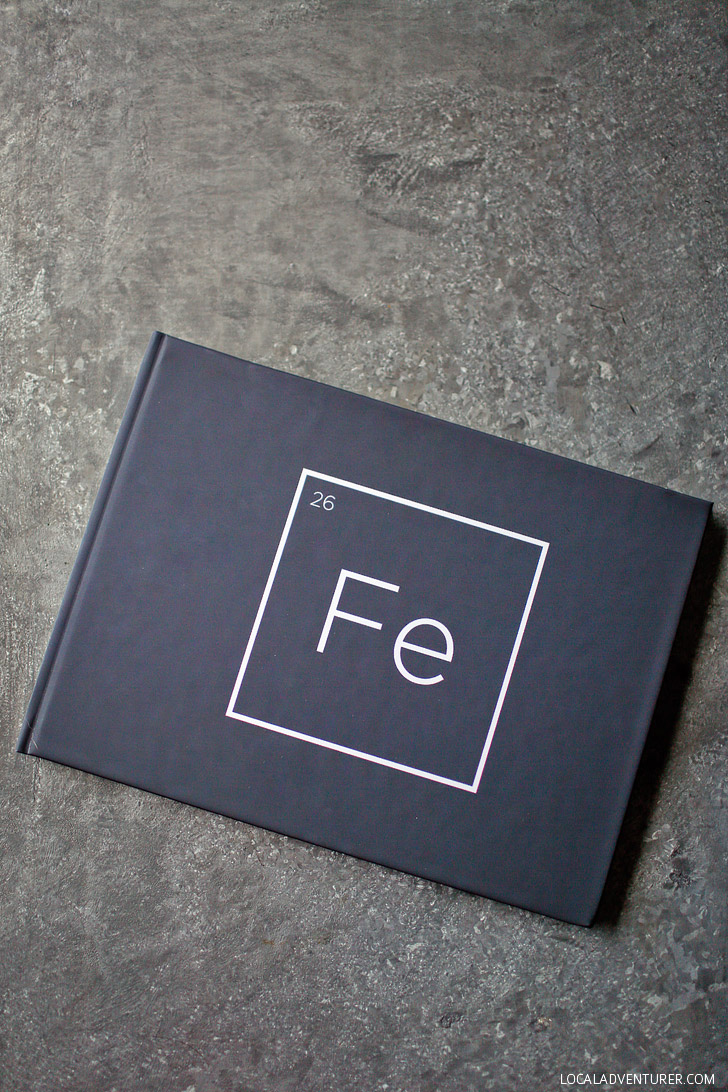 Special thanks to CVS Photo for sponsoring this post. All opinions are always our own. This post may contain affiliate links, where we receive a small commission on sales of the products that are linked at no additional cost to you. Read our full disclosure for more info. Thank you for supporting the brands that make Local Adventurer possible.
Last Updated: June 22, 2020
6 Unique 6th Year Anniversary Gift Ideas
Each anniversary has different themes. Over the years those themes have changed so depending on who you ask, there are different themes you can follow. The great thing about that is you can pick what most fits your relationship.
Traditional American Gifts (1900-1940s) – Iron
Traditional UK Gifts – Sugar / sweets
Modern Gifts (by librarians at Chicago Public Library) – Wood Objects
Flowers – Calla
Gemstone – Amethyst
In this post, we focus on Iron and Sweets. If you need ideas for Wood, it also happened to be the traditional gift for year 5, so you can check out that post right here.
We've been talking about getting photos printed or printing a photo book for so long, but moving year to year can make you really lazy, especially with putting anything up on the walls. When CVS Photo reached out to us, it was the perfect kick in our butts to finally get going.
Their brand new site helps you 'Photo Your Way' and create personalized decor, gifts, and memories with a few easy clicks. You can ship it home, pick it up from store, or directly ship it to someone as a gift.
For year 6, we printed a premium lay-flat photo book, and put in a big Fe and "6 Years + Still Going Strong" on the spine. It was the perfect nerdy tie in for my Chemistry background. ;D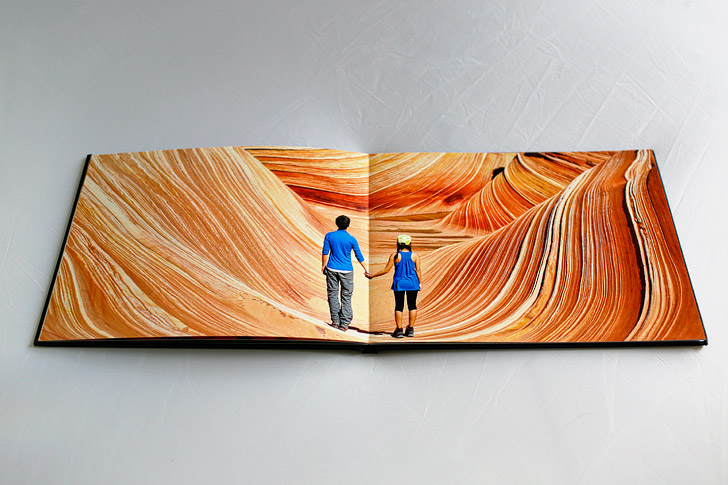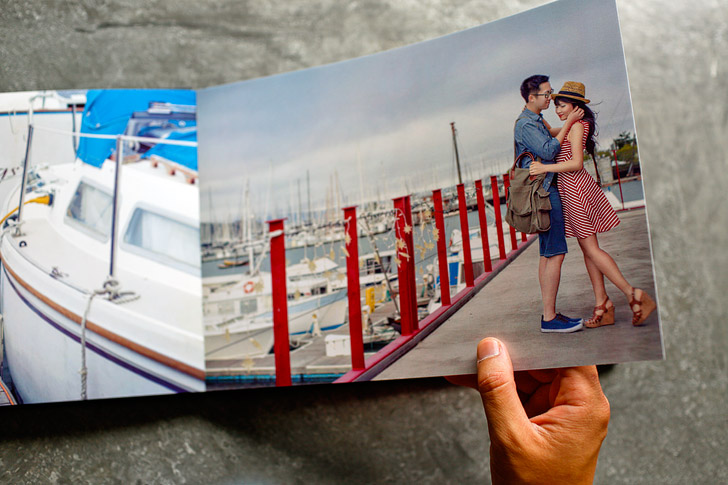 To celebrate sweets, we thought it would be a good idea to go to 6 donut shops for 6 years. We've been meaning to check out all the donut shops we heard a lot of buzz about in Atlanta, so we figured this would be the perfect excuse. Great idea in theory.. but so much regret afterward (we're adults and we can make adult decisions! 
I think I was writhing in pain for the rest of the night and a little in the morning. I wish we could say it was worth it. At least now we know which donuts are worth trying (post coming soon)!
1. "FE: 6 Years & Still Going Strong" Photo Book, Print, or Card
I originally got the inspiration from this etsy card, and CVS Photo made everything easy for us. All we had to do was drag and drop our photos in to design the book right on the site. We went with the Premium Layflat Hardcover, where the pages are heavier weight.
We always like the lay flat options, so you can have beautiful full spread photos. It's definitely our favorite way to keep our memories handy. It's easier to flip through and share a photo book that's sitting out on our coffee table rather than firing up our hard drive.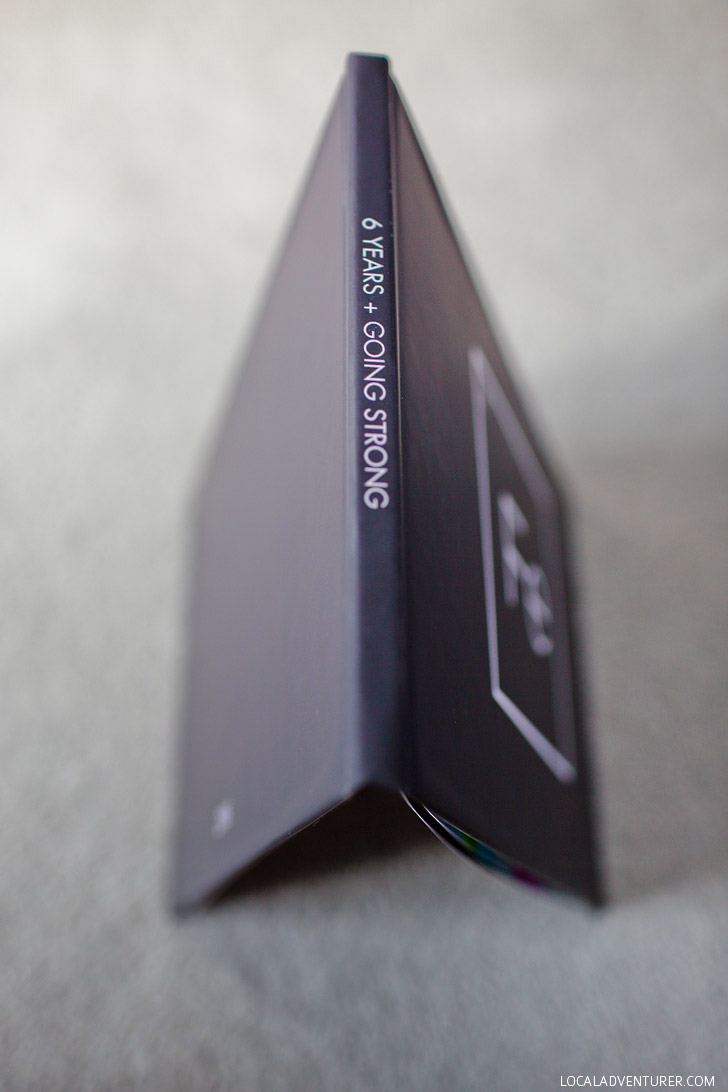 We've wanted one of these for a while now, but since we're still moving around, we decided to hold off. I suppose since we barely cook, that doesn't exactly make us the best candidates to get this. But wouldn't it look nice in the kitchen and entice others to come cook for us? :D
We always like the lay flat options, so you can have beautiful full spread photos. It's definitely our favorite way to keep our memories handy. It's easier to flip through and share a photo book that's sitting out on our coffee table rather than firing up our hard drive.
Jacob has always wanted a set of these since they are super space friendly but still easy to use.
I decided I don't want to be that Korean, but if you have a hubby or wife into golf, you can gift a set of irons. It could also be a fun date night activity to take golf lessons together.
It's not the most romantic gift, but any practical gift givers out there? We don't do much besides basic fixes at home, but we know a lot of folks who are way handier than we are. This would be the perfect time to upgrade the toolset at home or get that addition you've always wanted.
6. A Night Out Eating Iron!
We're talking sushi, steak, or other seafood that are good sources of iron.
6 Unique Sweets Gift Ideas
1. Box of Donuts (Happy Half Dozen)
Rather than a dozen, make it a half dozen! Get it?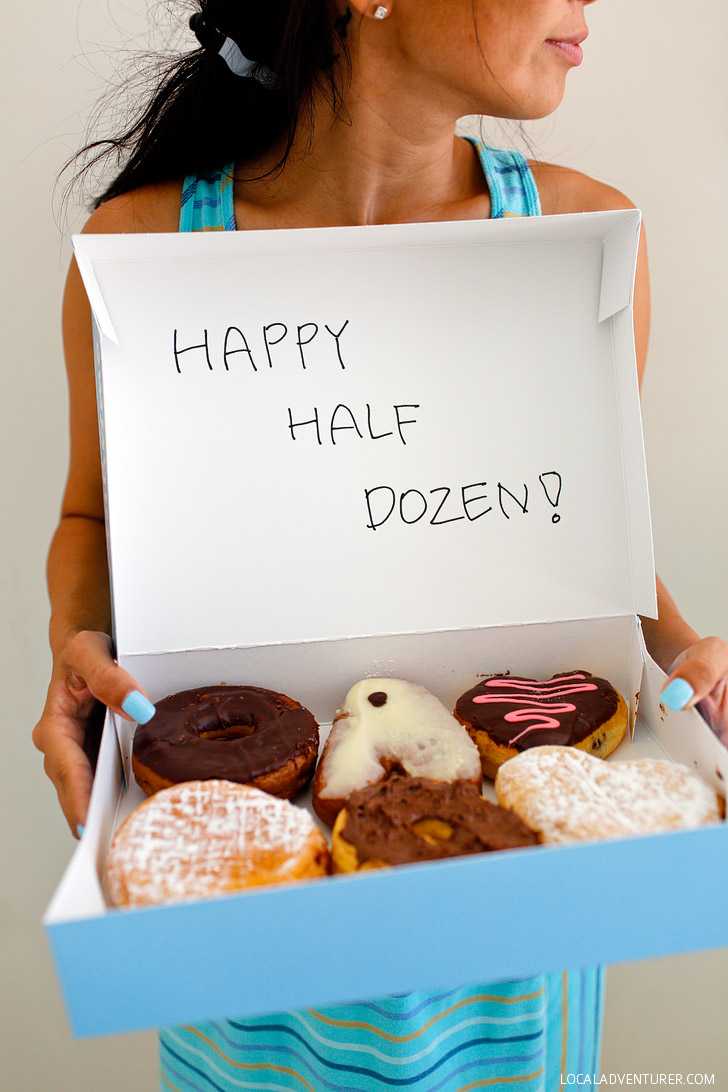 We were too sick to make this on our anniversary, but Jacob's favorite dessert are Ghirardelli brownies. Which make it so easy since it's right out of the box!
This is perfect if you're outdoorsy or just love the smell of a campfire. Good excuse to cuddle up too ;D.
Buy a
Bento Box
and fill it with your favorite sweets. You can reuse the Bento Box afterwards.
If it were us, we'd do a bunch of different Japanese Kit Kats and try all the flavors together. If you're thinking "different flavors of Kit Kats??", please do yourself a favor! You can check some of them out here, but there are sooo many more you must try.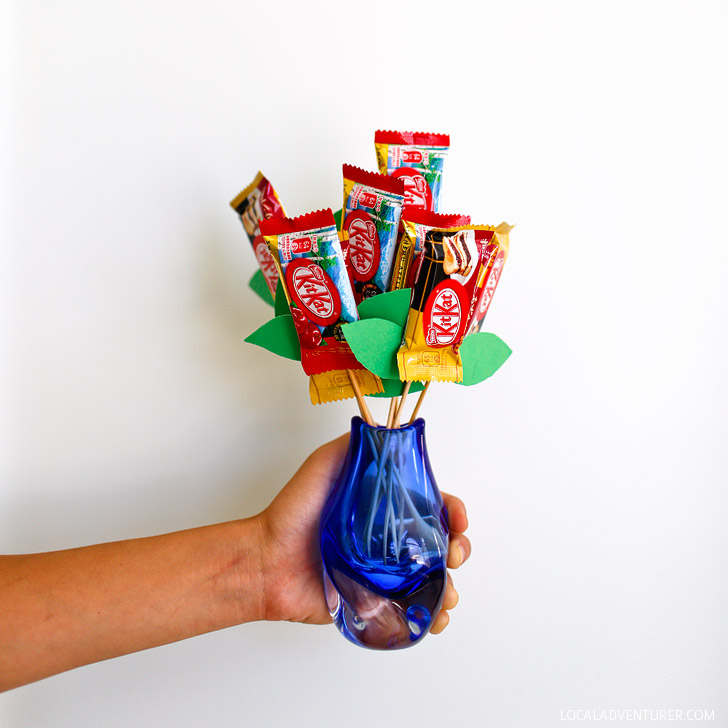 We're all about experiences so we love the idea of classes for dates. We're also not great at baking at home, but for those who are, let us know how the macarons come out!
How do you celebrate your anniversaries? Have any other gift ideas to add?
Did you enjoy this post? Pin it for later
SEE MORE CITY BUCKET LISTS
"Discovery consists not of seeking new lands but in seeing with new eyes" – M. Proust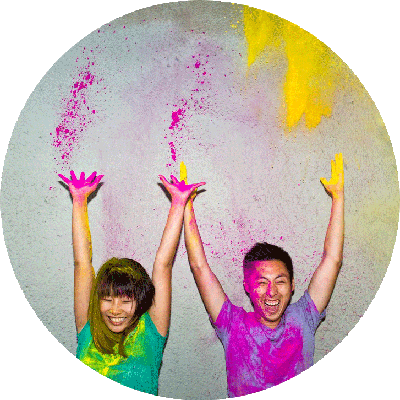 Esther and Jacob are the founders of Local Adventurer, which is one of the top 5 travel blogs in the US. They believe that adventure can be found both near and far and hope to inspire others to explore locally. They explore a new city in depth every year and currently base themselves in Las Vegas.