We've been throwing around the date January. Seems like it's farther away, but January is coming at us at a much faster pace. We're still on the fence about it, but it's likely that we'll be moving to out Los Angeles for a year. The more I think about it, Atlanta is actually a lovely place, and I will miss it. There's a lot of good people here.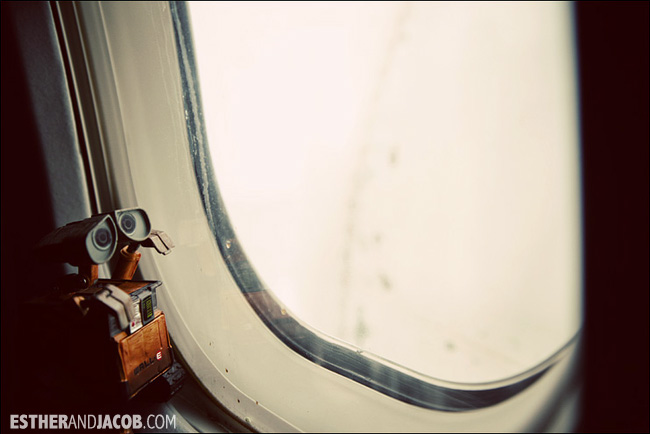 Pin
I love these following two quotes on travel:
"People travel to faraway places to watch, in fascination, the kind of people they ignore at home." – D. Runes
"Discovery consists not of seeking new lands but in seeing with new eyes" – M. Proust
It's interesting to watch visitors come to Atlanta and see everything with awe and wonder – these same things that I see as everyday and mundane.  I don't want to take this place for granted. I want to see with new eyes with that same awe and wonder and be grateful.
I wrote out a list.  1 Because I love lists. 2 Because I'm hoping it will help me fulfill all the things I kept putting off and revisit all the things I will miss. I also added in some worthwhile tourist attractions.  After all, it could be fun to be a tourist for a day.  If you're visiting Atlanta, hope you enjoy this list too!  We'll be linking the following listed places to full blog posts with pictures.  Keep in mind, we haven't visited all the "Only in the South" options and wrote up the list based on yelp and friends' recommendations, so they will be modified as we go.
Things to See in Atlanta:
Atlanta Botanical Gardens ✓
Atlanta History Center
Swan House
Martinis & IMAX at Fernbank Museum of Natural History (there's a swing or salsa night too) ✓
Krog Street Tunnel ✓
Visit the MLK Home
Things to Do in Atlanta:
Hike up Stone Mountain ✓
Shoot the Hooch (tubing down the Chattahoochee River) ✓
Bike, run, or walk the Atlanta Beltline ✓
Watch a Show at Alliance Theater
Watch a Show at Fox Theater ✓
Hang out or roller skate at Piedmont Park ✓
Watch a Braves Game or Hawks Game ✓
Things to Eat in Atlanta:
Mary Mac's Tea Room
Holeman & Finch ✓
JCT Kitchen ✓
South City Kitchen ✓
Busy Bee Cafe
Gladys Knight Chicken & Waffles
OK Cafe ✓
Ann's Snack Bar
Places We Like to Frequent
Need to go at least one more time and get our last fix.
Terrapin Brewery Tour / Sweetwater Brewery Tour ✓
Antico Pizza ✓
King of Pops ✓
Bacchanalia (the quintessential romantic dinner / special occasions spot) ✓
Woo Nam Jeong Stone Bowl House ✓
Dan Moo Ji ✓
Not our cup of tea, but other people like it!:
Flying Biscuit Cafe
If you're planning on going to a few Atlanta attractions, pick up a CityPASS to save you money.
Anything else I'm missing?  If you're looking for more things to do, don't forget to check out our ultimate Atlanta bucket list, 25 free things to do in Atlanta, and best instaspots in Atlanta.
"Discovery consists not of seeking new lands but in seeing with new eyes" – M. Proust
Atlanta, you're not so bad… Do you have any other places you would add to this list? What's your top 5 go-to places?