On our way across the country on our #EndlessCaravan, we made a stop in Kansas City. It's hard to believe it, but I actually lived here for a couple of years as a kid and have very little recollection of it (other than playing lots of four square and tetherball). Luckily, we have a few friends who are from KC that gave us plenty of recommendations for our trip.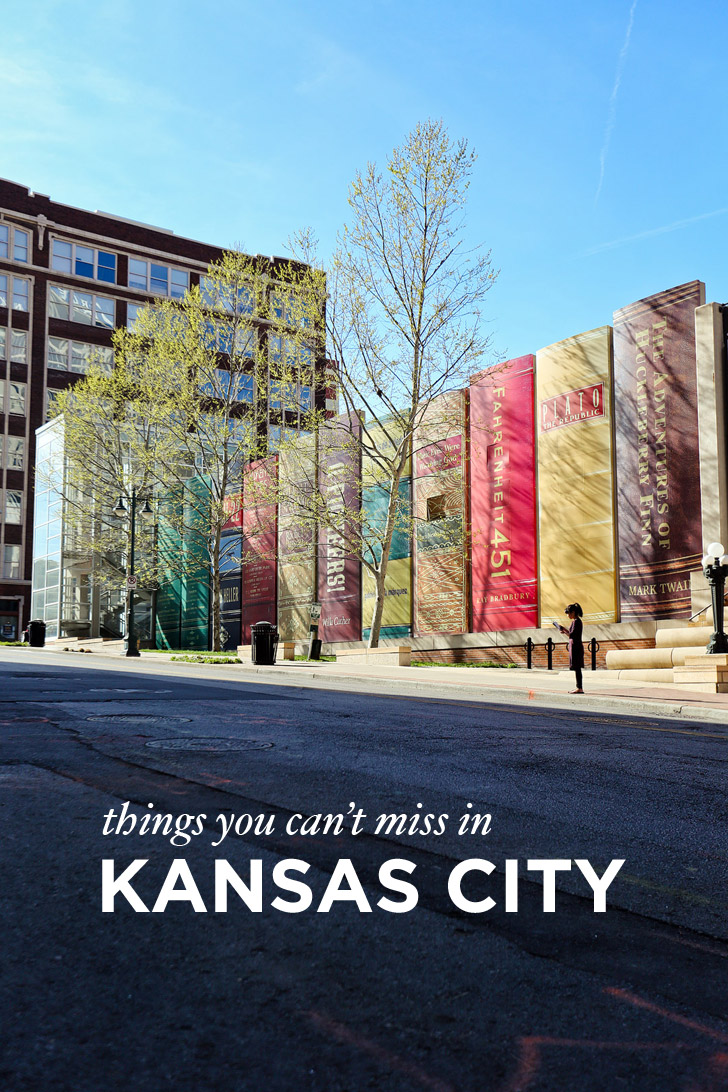 11 THINGS TO DO IN KANSAS CITY
1. Enjoy the sunset views from the Liberty Memorial
The liberty memorial stands on top of the National World War I Museum and gives you a great view of the city. It is also the only US museum devoted solely to World War I.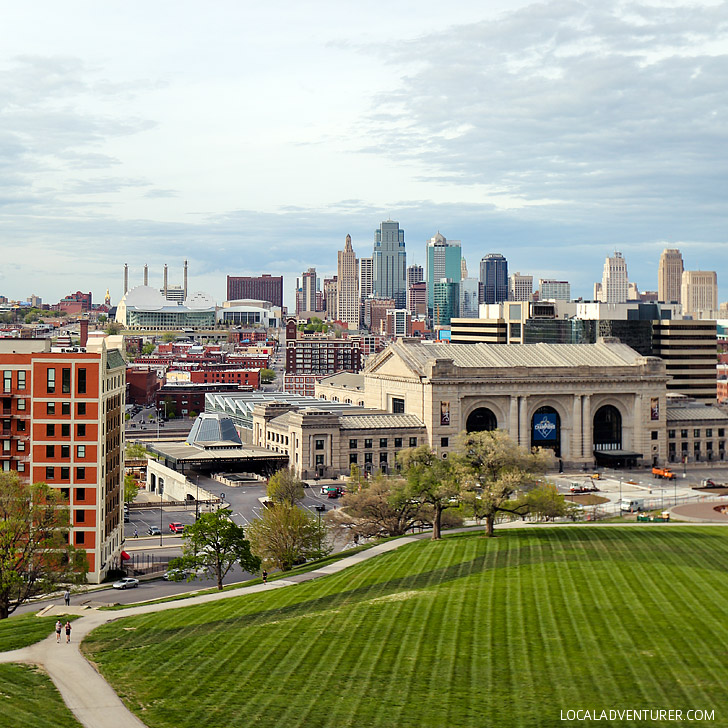 2. Eat Kansas City BBQ
When it comes to Kansas City BBQ, you'll hear a lot of opinions on what's the best, but Joe's Kansas City BBQ (formerly Oklahoma Joes) always makes the list somewhere. It's located inside a gas station, and you could be waiting hours just to order, but it's worth the wait! If you're looking for a fancier spot, Jack Stack BBQ is also a popular spot amongst locals. We tried both on the trip, and if we had to pick only one meal to eat in KC, we'd choose Joe's.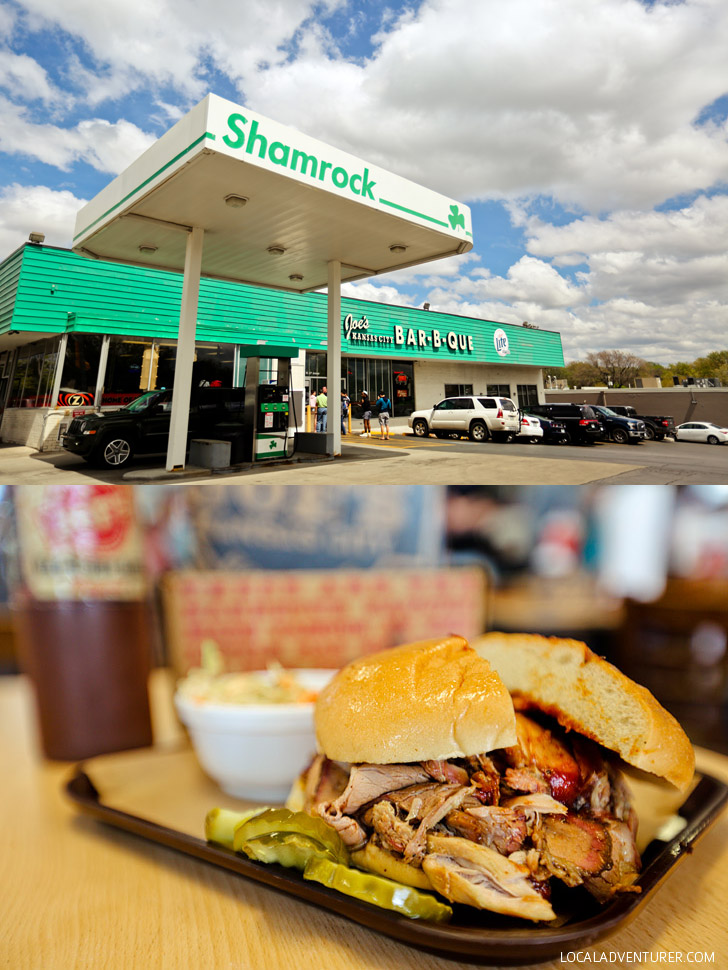 3. Nelson-Atkins Museum of Art
This is a popular spot amongst tourists and locals. It is home to an amazing collection of rare European, American, and Asian art, but it also has a huge outdoor area with sculptures and plenty of grass to enjoy a beautiful afternoon. It's also the home to the World's Largest Shuttlecock.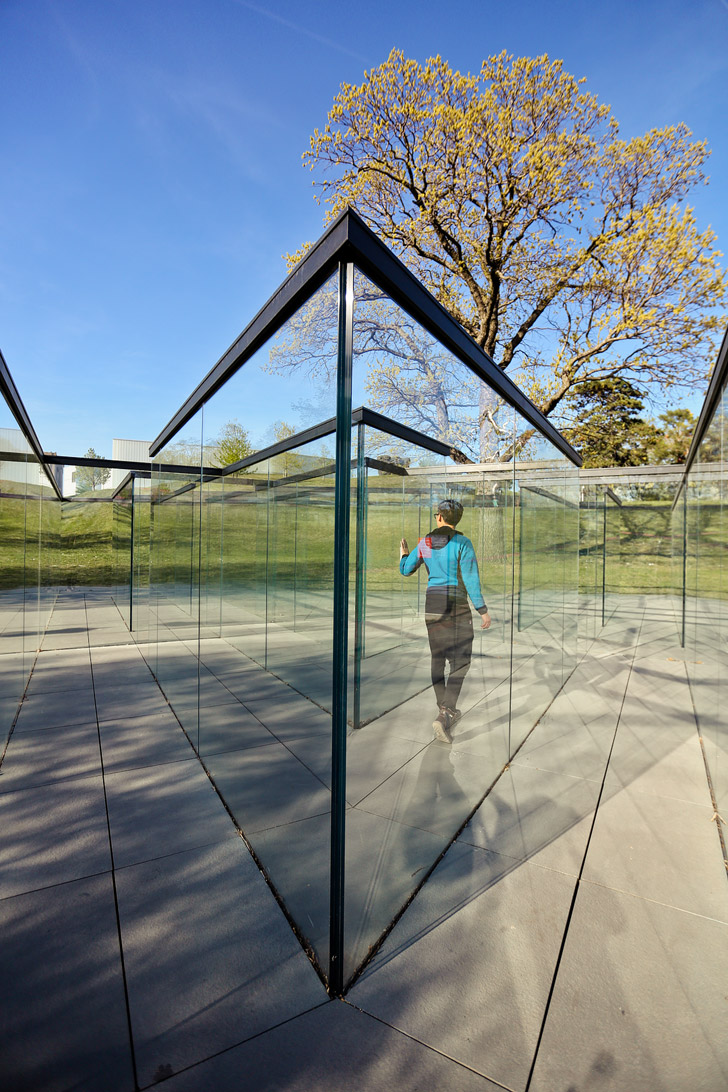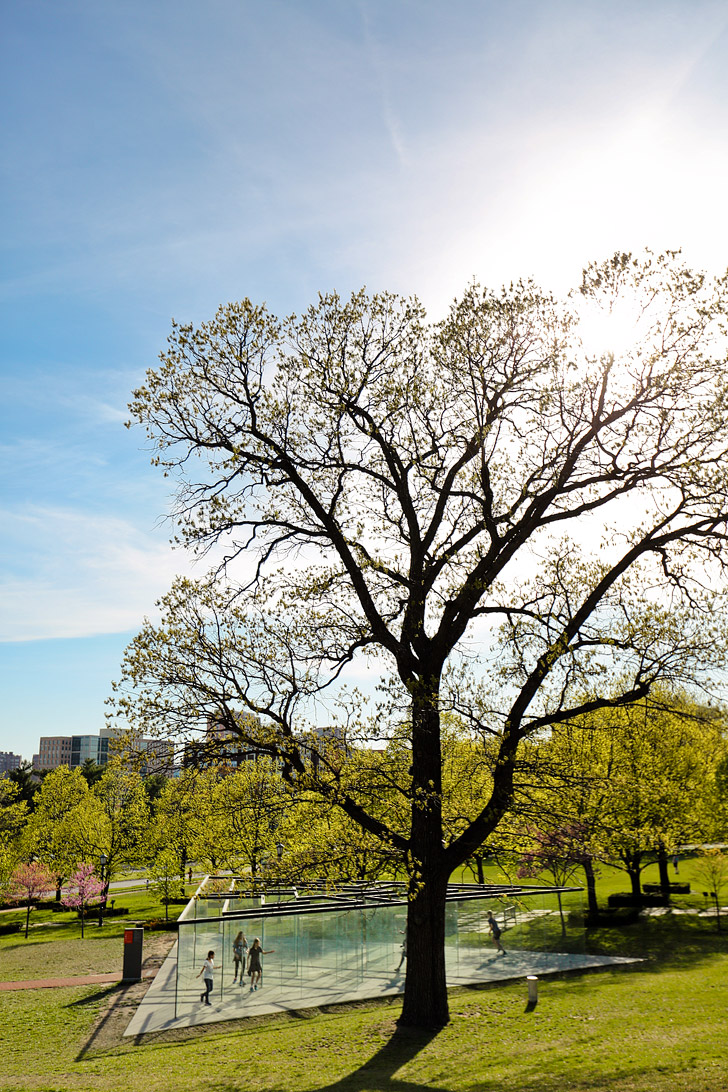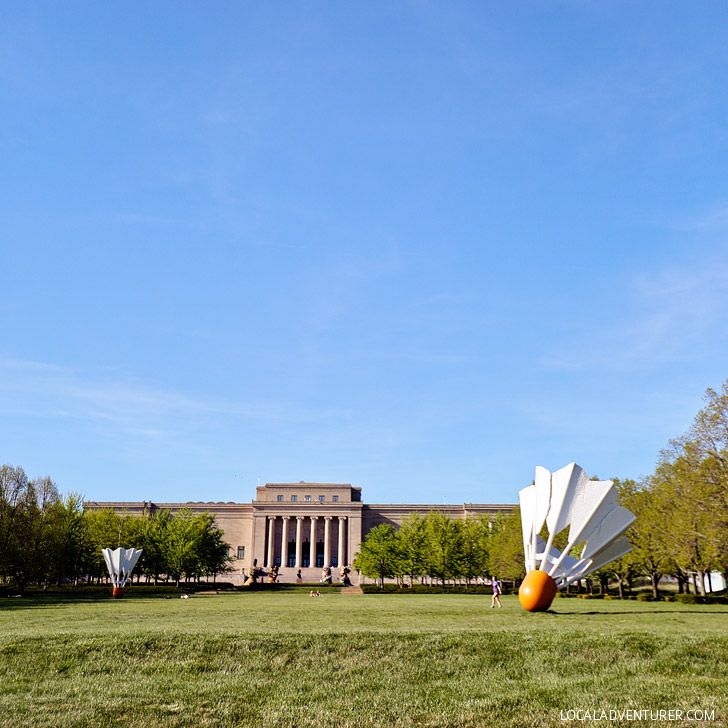 4. Get Nostalgic at the National Toy Museum
If you loved toys at any point in your life, then you need to stop by the National Toy Museum. It originally started as a private collection that grew to become what it is today. After a recent $8 million renovation, the museum has great interactive exhibits and the pieces are displayed beautifully. Our favorite part of the museum were the toys through the decades, where we reminisced seeing toys from the 80s and 90s.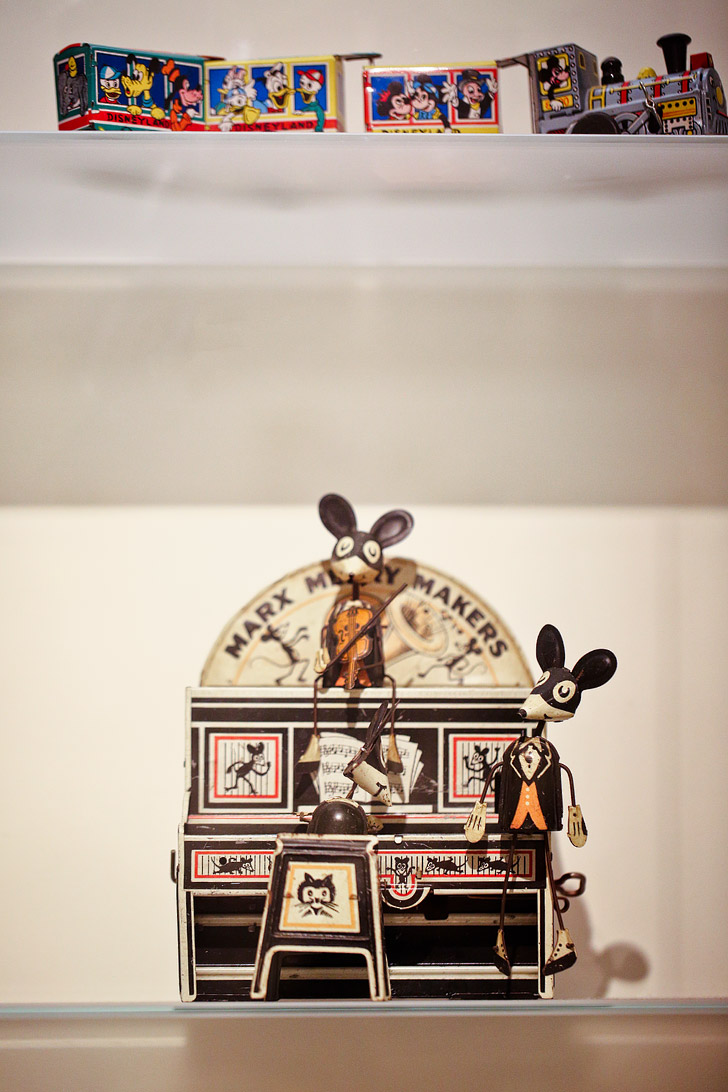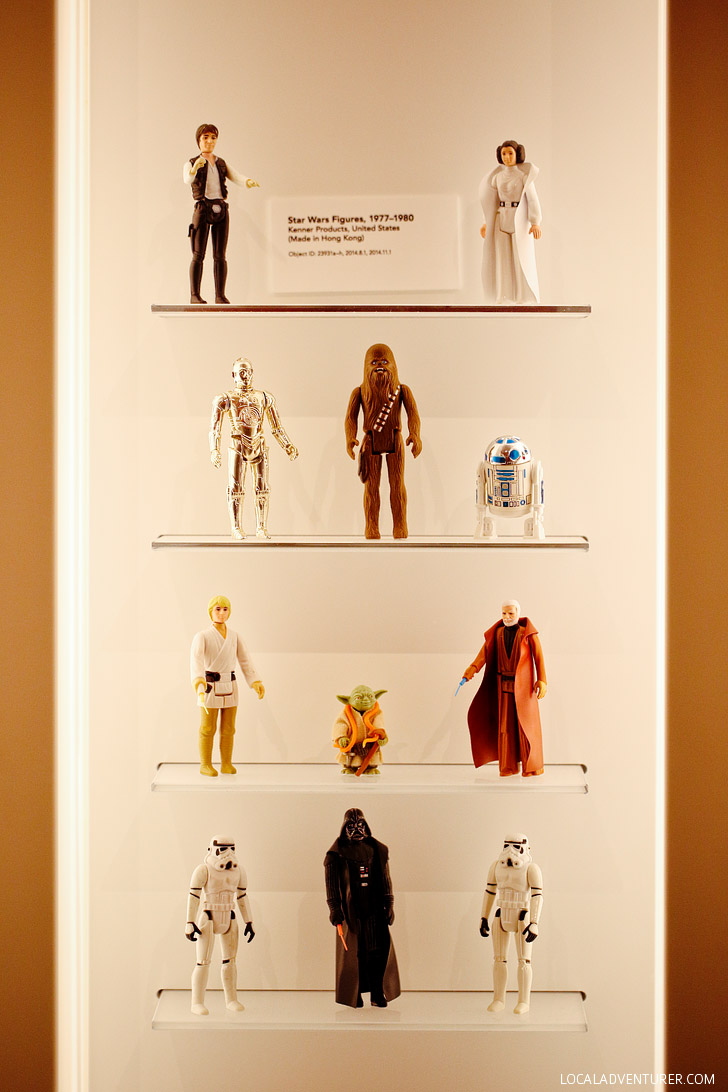 5. See the Animals at the Kansas City Zoo
There are over 1500 animals at this over-200 acre complex, including polar bears, apes, elephants, big cats (our favorites!), and more. In the 1990s, they did a massive rehab adding $71 million of improvements for both, the animals and guests.
6. Browse Giant Books at the Kansas City Public Library
The city's library has created the perfect photo op for any bibliophile. Besides having a beautiful library, they have created a row of giant books along the outside of the parking structure.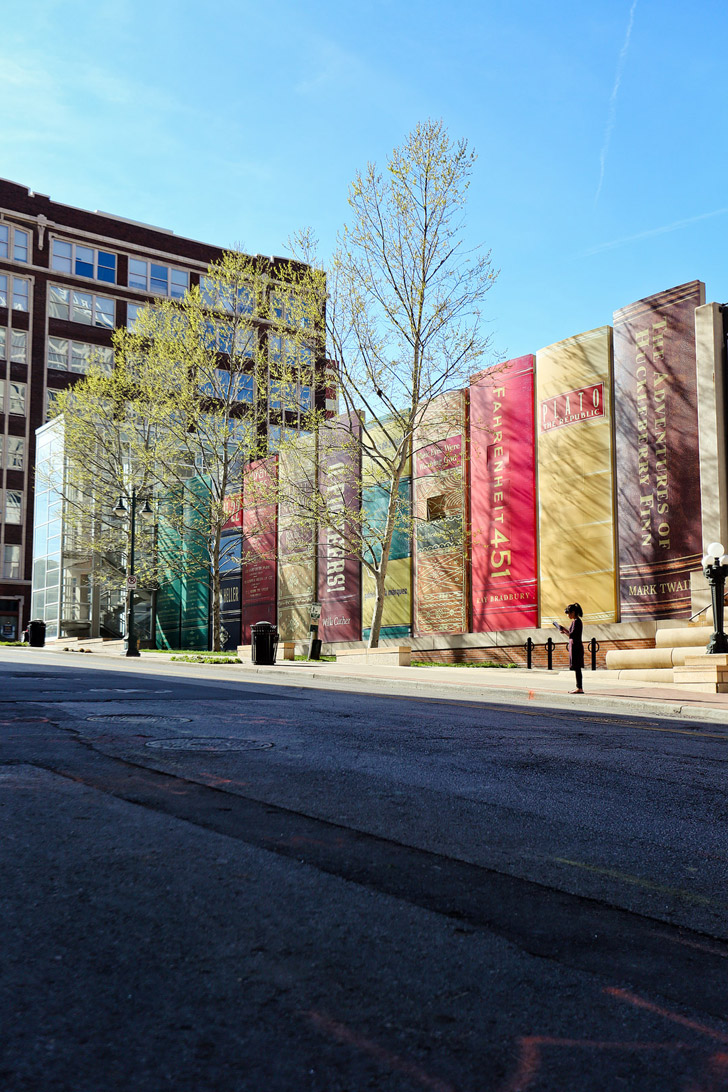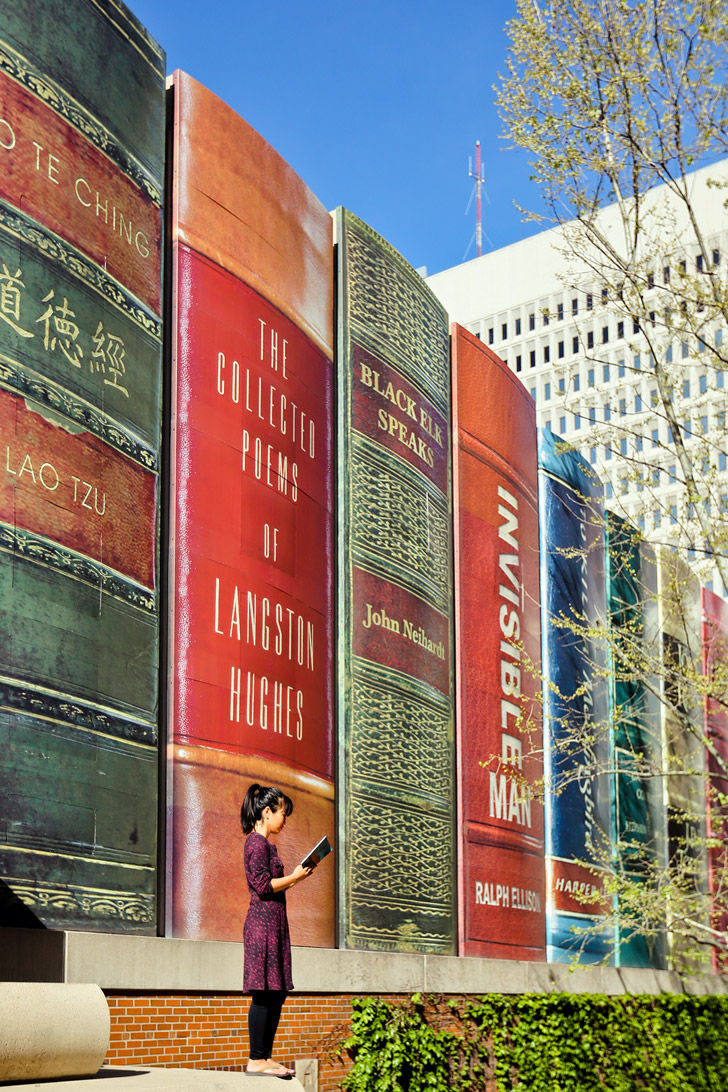 7. Leila's Hair Museum
We had no idea what to expect when walking into the Leila's Hair Museum. It's a massive collection of hair art. On our cross country adventure, we were on the hunt for the weirdest and most offbeat attractions we could find and it was perfect! What we thought would be a good laugh, however, ended up being a quite fascinating learning experience. They have hair from historic figures, presidents, celebrities and hair art in various forms. But what was most interesting was learning about the tradition of hair wreaths used in the past for documenting genealogy from the owner Leila herself. If you want to learn more about the lost art of hair wreaths, Leila even teaches classes where you learn her techniques.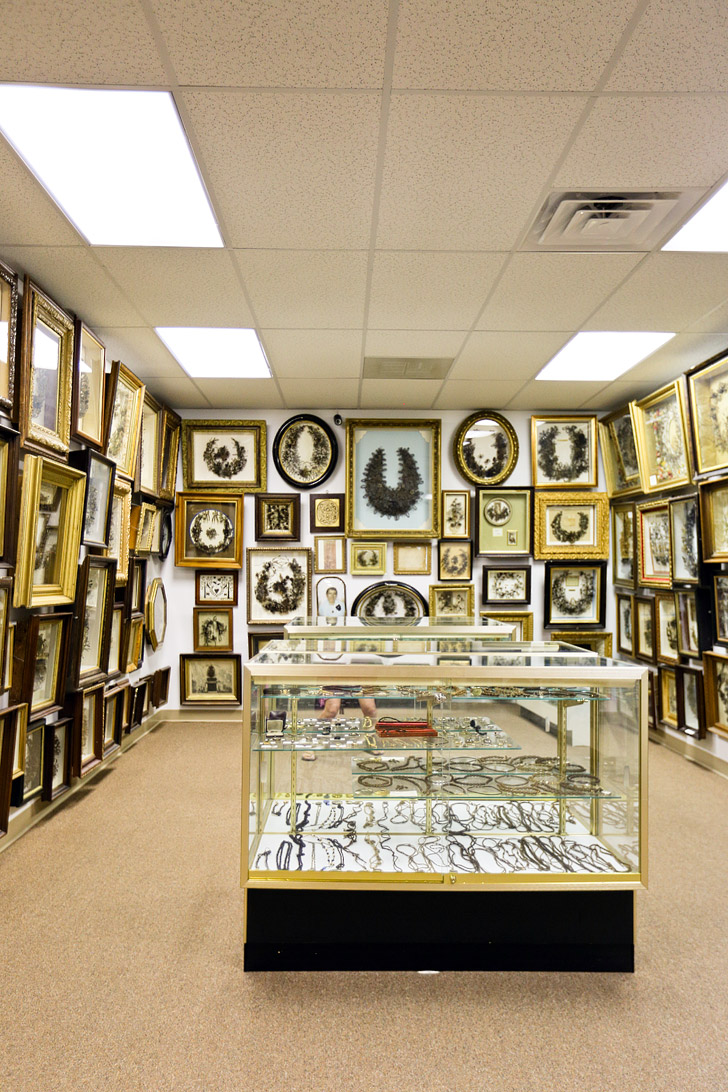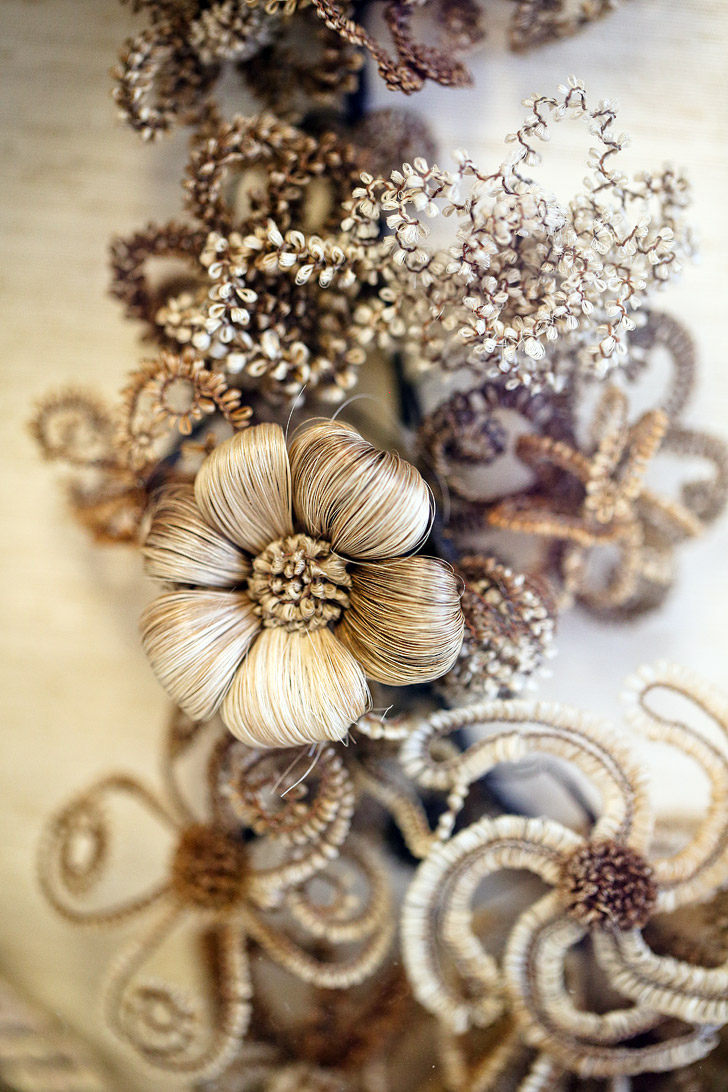 8. Union Station
This building was originally put up in 1914 and the terminal for 12 main lines and 30 subsidiary lines. Since then, it has been converted into a #188 million entertainment center. Now it's home to an exhibit on Kansas City's railroad history, shops, restaurants, a children's science center, move theater, and Amtrak!
9. Grab a Pint at the Boulevard Brewing Company
This brewery has become the largest specialty brewer in the Midwest. Take the tour and be sure to try the Midwest's best-selling craft beer, Boulevard Unfiltered Wheat Beer.
10. Walk Through History at the Harry S. Truman Home
Take a walk through the 33rd president's "Summer White House". This National Park unit gives you a glimpse into Harry S. Truman's life and career. You do need to get tickets as they limit the tours to 8 people at a time, so be sure to stop by the visitor's center.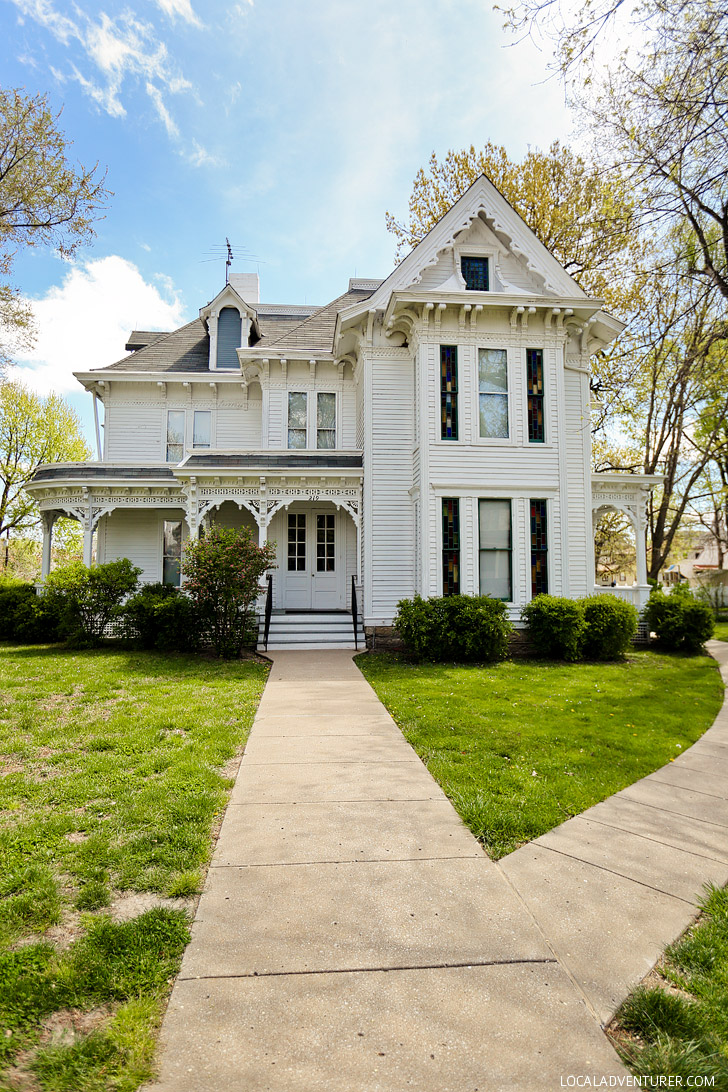 11. Glace Artisan Ice Cream
Enjoy a smooth, creamy pint (or cone or cup) or ice cream at Glace. Try one of the favorites, like Dark Chocolate or Salted Pretzel, or one of their unique flavors like Earl Grey Tea or Fig Sorbet.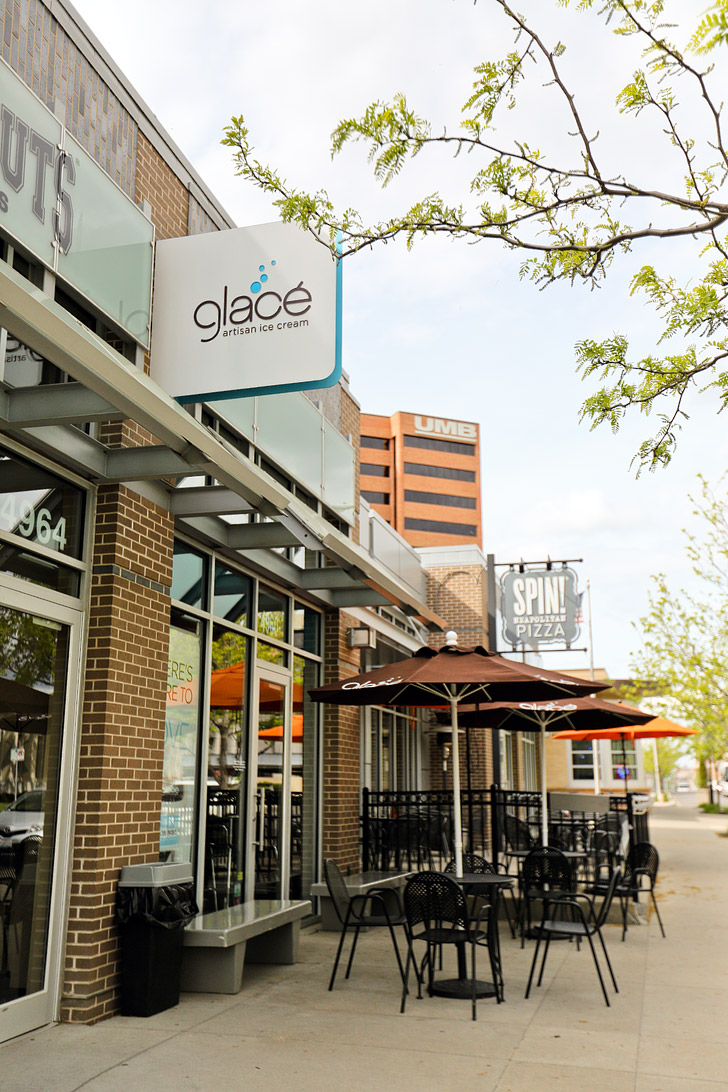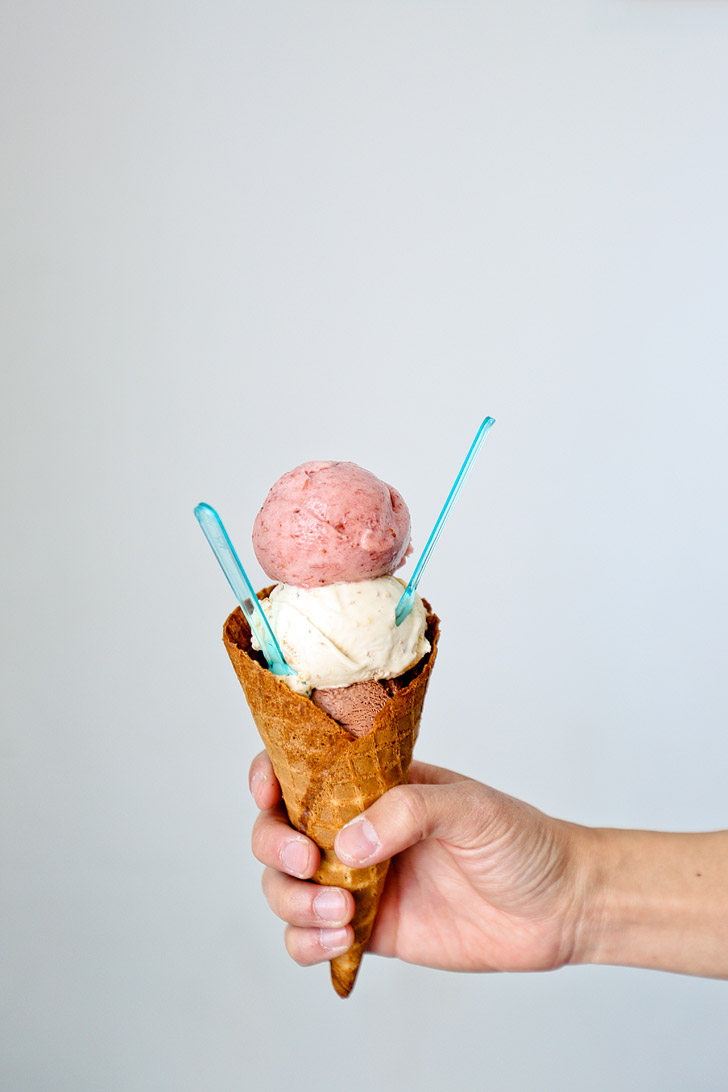 We still have a hard time grasping how Kansas City works. It is not one city divided into two states but in fact two separate cities with the same name in two different states. They just happen to be neighbors. When you talk to people who live in either city, though, they give you recommendations from both and pretty much treat it like it is one city. The funny thing is neither were originally named Kansas City. Maybe we're making it more complicated than it needs to be, but we still find it confusing. Anyone from the area want to chime in?
Have you been to Kansas City? Anything you'd add to the list?