You can't be serious. July already? I feel like it's hard to even keep track of goals let alone complete them at this rate. Time is a funny thing. When you're waiting for something, it's always slow, but when you need more of it, it flies by! I know I could use an extra day this week. Anyone else with me?
Even though I would have liked to get more done, I can't complain about how our time was spent. We started off last month camping and seeing the 3 largest threes in the world at Sequoia and King's Canyon National Parks. It was out-of-this-world! I know I've seen redwoods before, but I guess it's not everyday that you hang out with giants. There's something about being in a place like that that makes you feel like you and your problems are just so small.. in a good way! I want to get out there more. While I was home, I was spending most my time blogging and playing piano.
Last month's highlights on instagram: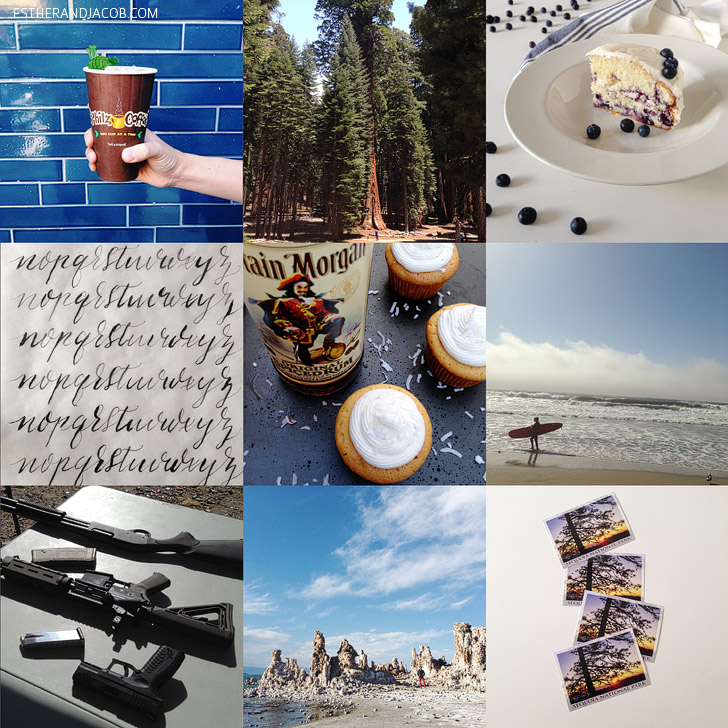 Pin
See more on our instagram (esther's & jacob).


Bake one new recipe. I made lemon blueberry cake and rum cupcakes! Recipes will be up soon!
Do two new pinterest projects. I did one (see below). I did buy some materials for a second project, and that's half the struggle right there!
Go on four creative dates – 2 / 4. Camping in Sequoia for 4 days counts as one LONG date.
Read 4 books. Finally finished this! But that's all the summer reading I did this month. :(
Fill my gratitude jar with four strips. Done.
Schedule blog posts one week in advance. I did this in phases, but currently I am not ahead.
Start Up Couch to 5k. I am now on week 4 on Couch to 5k!
Play one hour of piano a day. This I did (on days I was in town)! I did not perfect the UP song because I started getting bored of it.. bah! This always happens just before I start getting better. BUT instead I am now on page 4 of this! w00t!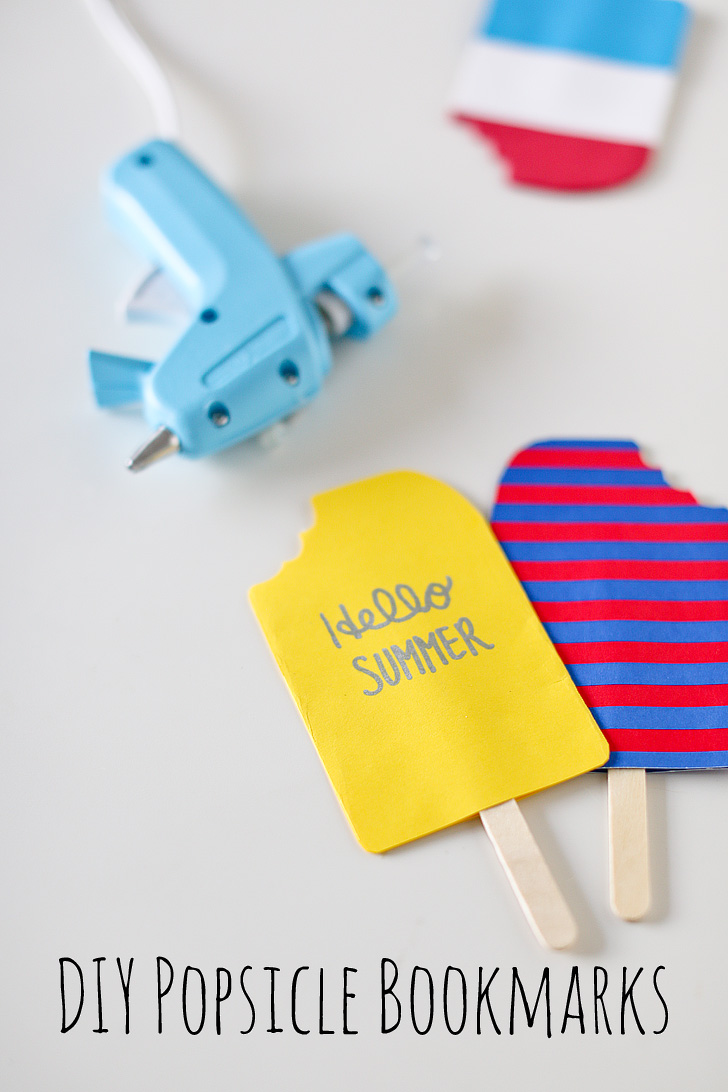 Pin
What you need: Popsicle sticks, cardstock paper (this one is glittery), scissors, & glue gun.

Do ONE pinterest project. I bought what I need, so I just need to DO IT!
Bake something new. Any fave new recipes? Ones that I can use my remaining rum?
Go on six creative dates. On the rollover plan.
Read 2 books. Haven't decided which from this list. Any good reads lately?
Fill gratitude jar with four strips.
Schedule blog posts one week in advance.
Finish Couch to 5k. Then what next? 10k? Did I mention I hate running?
Practice one hour of piano a day. Work on playing through page 4 and 5 of Chopin's Ballade 4.
Send out my Lovely Letters Package on Time!
Start practicing calligraphy for at least 15 minutes every day.
How is your goal setting going? What do you want to get done this month?

See how we're doing on our 14 in 2014 resolutions or my previous monthly goals by clicking the banner below:
Pin