These are the best things to do in Sarasota Florida for your first visit.
Jacob shoveled two giants scoops of sand into my sifter. After a couple of big shakes in the water, the sand melted away. I rummaged through a mishmash or seashells when something caught my attention – a dark triangle. I found my first shark tooth!
A big thank you to Visit Florida for sponsoring this post. All opinions are always our own. This post may contain affiliate links, where we receive a small commission on sales of the products that are linked at no additional cost to you. Read our full disclosure for more info. Thank you for supporting the brands that make Local Adventurer possible.
Last Updated: June 30, 2021
Your Guide to Sarasota Florida
Growing up in Atlanta, we visited Florida often but always ended up in the same spots. It was Miami for spring breaks, Destin for a relaxing beach getaway, and of course Orlando for Disney.
When Visit Florida reached out to us about exploring a new area, we couldn't resist.
We spent the first half of our trip in Sarasota, and the second half in Key West. Typically, Sarasota is known for its arts and culture, shopping, dining, and beautiful white sandy beaches.
But in typical local adventurer fashion, we were more there for the adventures. With only a couple of days in the area, we were on a mission to find the best adventure activities as well as some hidden gems.
We put together a list of the best places to visit in Sarasota if you're a first-timer and love trying new things.
Britt's Tips: Throughout the post, we included tips from our friend Brittany, a Sarasota local. She grew up traveling domestically and internationally even before she reached a year old. She has continued that passion throughout her life and career, visiting over 40 countries, 40 states, and 5 continents. You can find her on Instagram here (and in a jump photo with Jacob below!).
7 Fun Things to Do in Sarasota Florida
1. Myakka River State Park
Entrance Fee: $6 per vehicle
Boat Tour: $20 for adults, $12 for kids
When we turned into Myakka River State Park, it felt like we entered a scene from Jurrasic Park (cue the opening theme song – yes, we were singing it). As we kept driving, we were surprised by the sheer size of the park.
Florida has nearly 200 state parks, and Myakka River State Park is one of Florida's largest covering 37,000 acres.
During our visit, we went on a boat tour where we saw a bunch of gators, including a baby gator, and various birds.
There's also a picturesque canopy walkway we were planning on checking out but then got distracted by the flower fields in bloom.
The boat tours run at 9 am, 11 am, 1 pm, 3 pm, and 5 pm. Tickets are first-come, first-served.
Local Tip: The flowers are typically in bloom late May but we were lucky enough to still catch them late June.
Britt's Tips: Myakka has a 15-mile loop that takes you through the entire park, parts we never saw. There are so many cool trees, big fields, and animals, it's a fun walk, and you can do as much or as little as you like. Myakka is so cool because of its HUGE old Florida trees covered in moss and it houses species of birds you can only see in this area of Florida.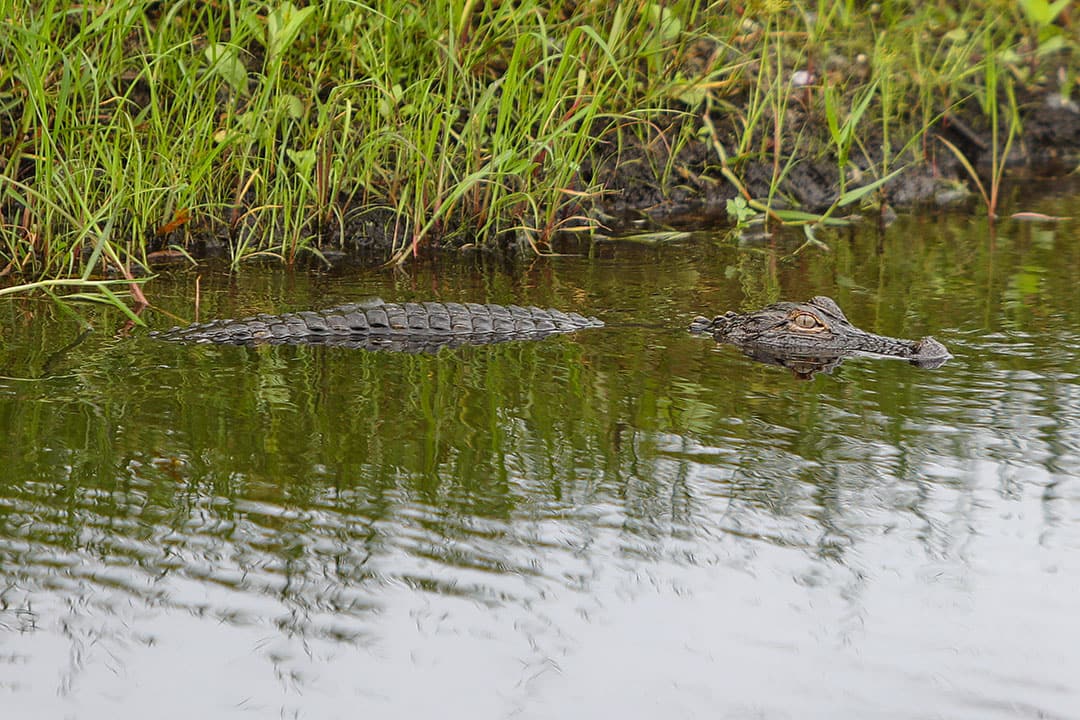 After seeing people in Peace River looking for shark teeth, we wanted to try our luck at Venice Florida, the shark tooth capital of the world.
Did you know there are shark teeth hunting equipment (or beachcombing equipment) that makes it easier on you? Floridians know what's up.
We rented our equipment from Shark Frenzy. It's a family-run shop, and they invented shark teeth hunting tools because they loved it so much. Brittany's enthusiasm for shark teeth got us extra excited to get out there.
They have two different types of sifters, one on a large handle with a basket and one made to float. You can technically just use the one with the handle, but we found it much easier to have both. Jacob loves efficiency, so we scooped up the sand several times and dumped it on the floating sifter.
They told us we shouldn't have trouble finding them, but we were still skeptical. But sure enough, after our third or fourth scoop, we found one! Then another, and another, and another. We ended up with a bunch of teeth, which Shark Frenzy later helped us identify.
Pro Tip: Ask the folks at Shark Frenzy where to head. Depending on the recent weather, they may suggest a different beach. Also, wear sunglasses. The white sand can be blinding.
Local Tip: If you'd rather just enjoy the beach, visit Siesta Key Beach, which was named the most beautiful beach in the world.
Britt's Tips: Shady parking spots are far more important than a close parking spot. I can't stress this enough. Most places have pretty available parking, but for beach access, go before 10:00 to guarantee a spot. You can also go for sunset almost any day and find a spot.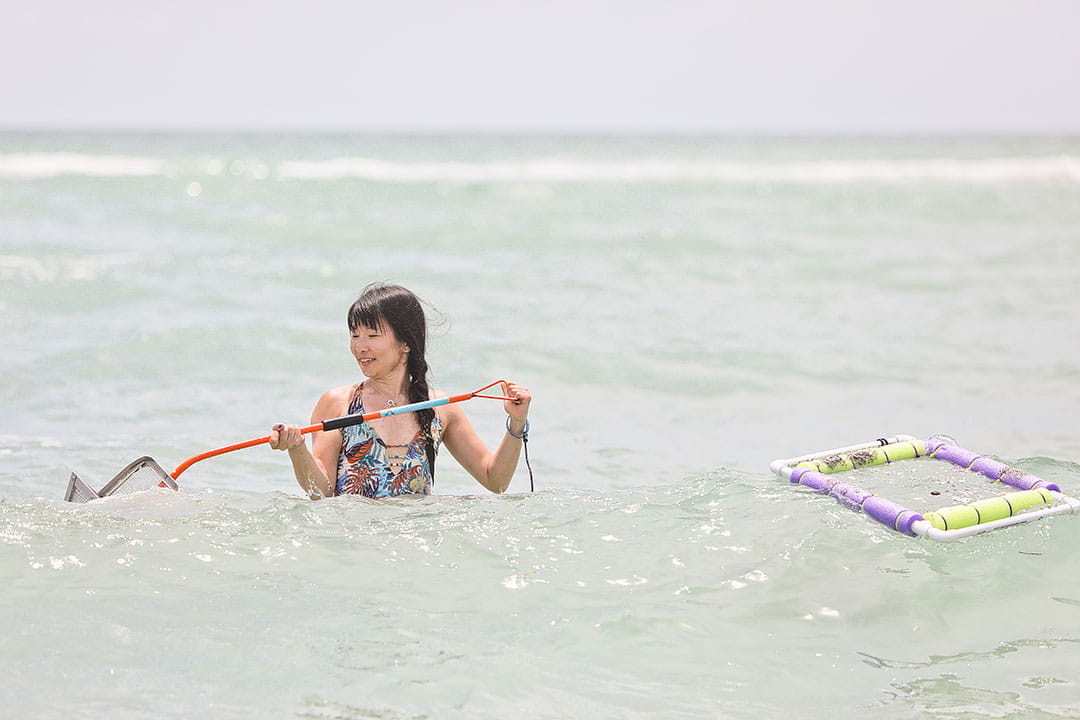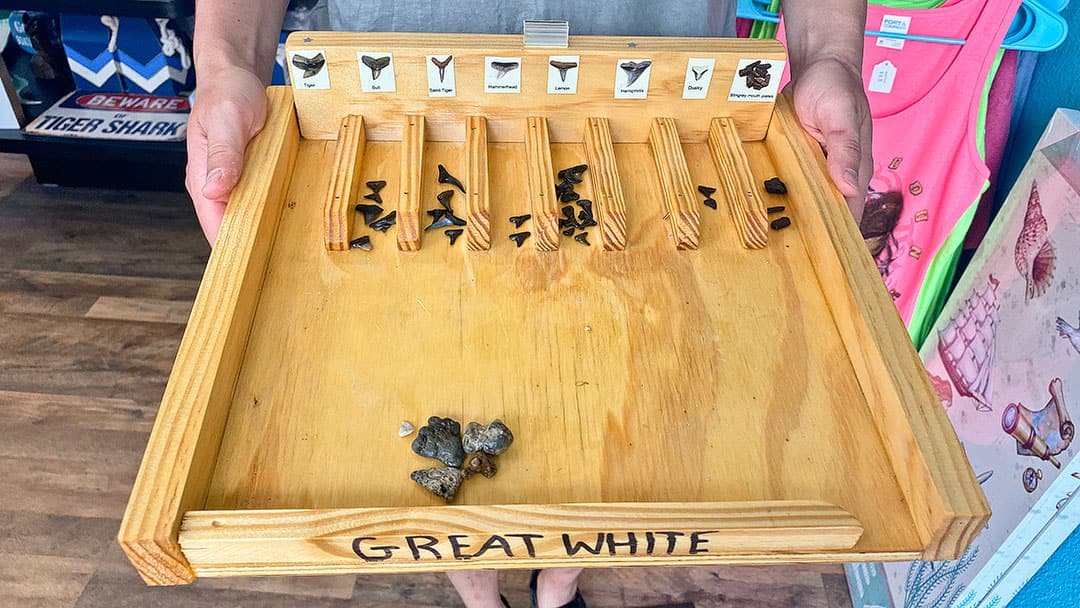 "You went canoeing yesterday? That's cute!"
"Stroke! Stroke! And Stroke!" our instructor shouted as we fumbled to paddle together as a team. It was our first time paddling a dragon boat, and it the most intense workout of our trip.
We later learned we were gliding through one of the premier paddling and rowing destinations in America.
Nathan Benderson Park is a beautiful community park that includes North America's premier 2,000-meter sprint rowing course and regatta center. Just before our visit, the NCAA held their Rowing National Championships here. When it's not used for races, the public can enjoy the water and trails.
You can canoe, rowboat, kayak, or SUP on the water (there is a rental station there), or even take a 5-week course on Dragon Boats.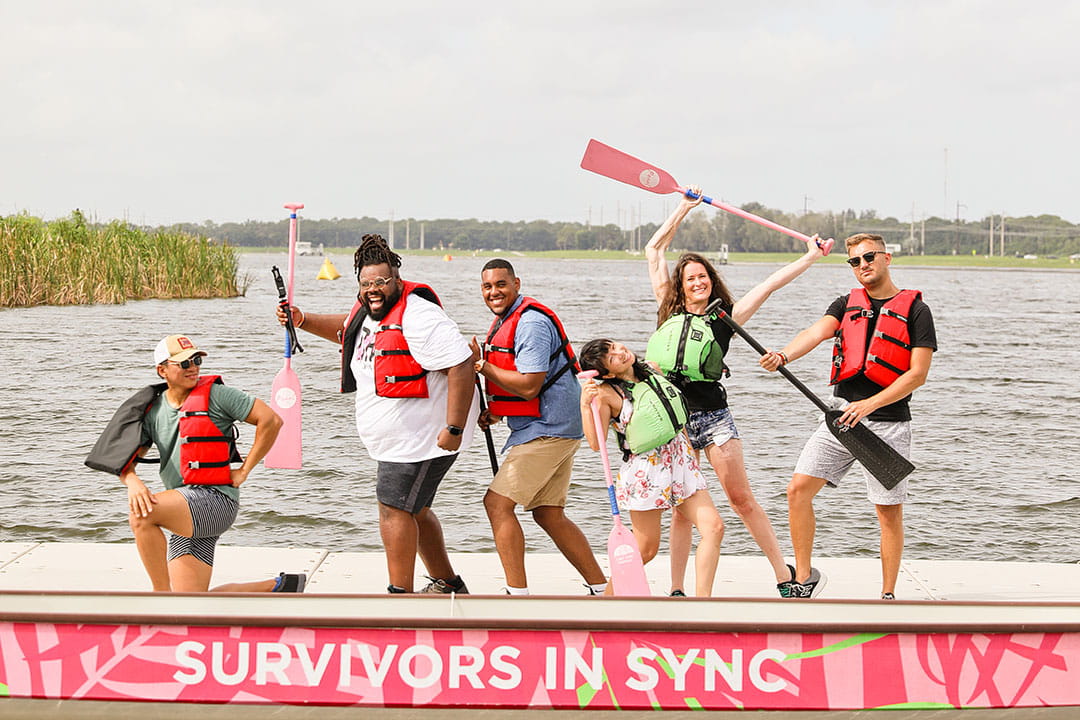 4. Kayaking or Canoeing with Gators at Peace River
Our next adventure took us down the Peace River in canoes. We stopped by the Canoe Outpost where we then hopped on a bus to our launching point. From there, we made our way down five miles.
Along the way, we saw some gators, which freaked us out. We'd see their eyes bob above the water then go under, which I presumed meant they were lurking to attack us. Later we learned that they're generally shy and try to swim away from humans. 
We also saw people wading in the river looking for fossilized poop and shark teeth. It's one of the best spots to look for Megladon shark teeth (the largest shark known to man that's now extinct) without diving.
Pro Tip: Bring water! If you don't want to hop in the river to cool down, you'll appreciate having water to stay hydrated.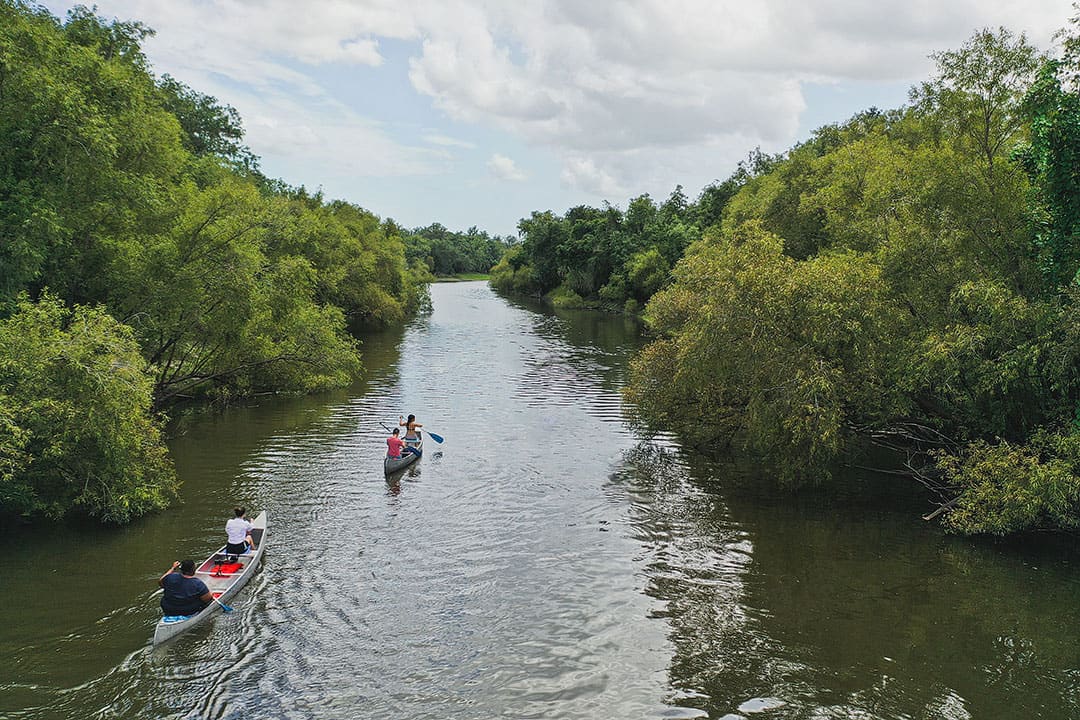 5. John & Mable Ringling Museum of Art
The Ringlings (yes, the circus Ringlings) spent their winters in Sarasota starting in the early 1900s and at one point owned more than 25% of the city's real estate.
Their love of art and architecture eventually led to opening the Museum of Art with hopes to "promote education and art appreciation, especially among our young people."
The museum is made up of 21 galleries including the Circus Museum, Center of Asian Art, and Sarasota Museum of Art. On top of that, you can visit Ca' d'Zan Mansion, which was their custom built winter home.
Britt's Tips: Ca'da'Zan – the big Venetian gothic revival building at the Ringling museum. It's a museum and gardens with a HUGE balcony overlooking Sarasota bay. They offer free yoga on the terrace in the summer and winter. It's architecturally gorgeous, the museum is cool, and the views from the balcony are classic Sarasota.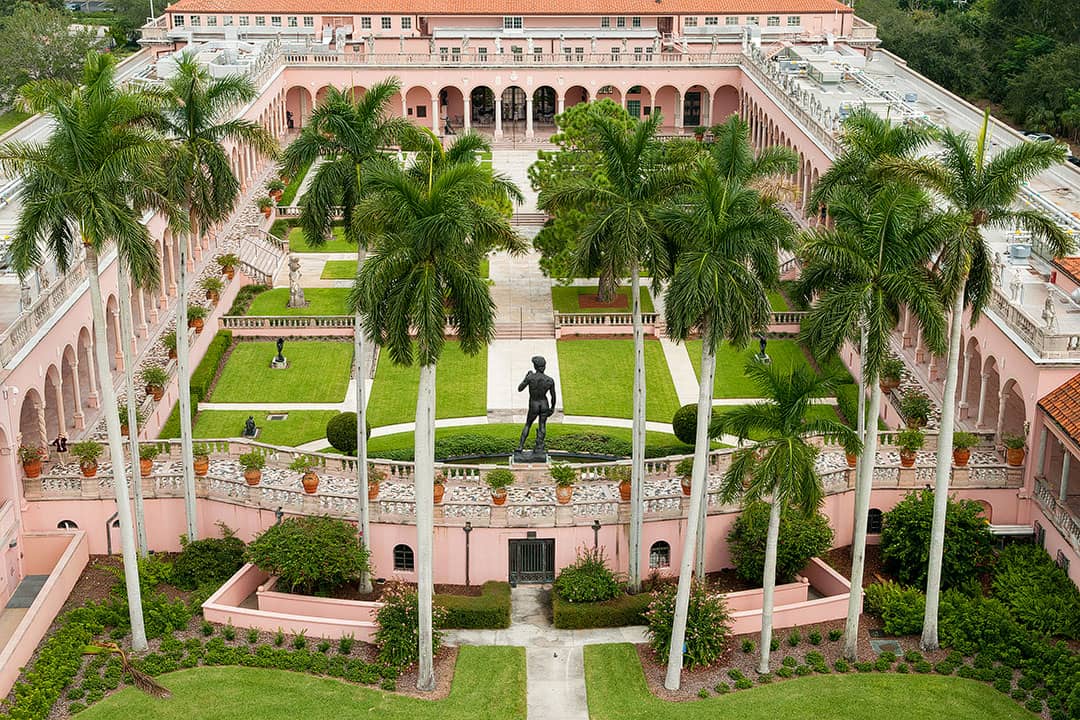 Tickets: $15 for adults, $10 for kids
We've always loved checking out botanical gardens and even more now that I'm obsessed with plants. The Selby Gardens not only brings you to a tropical oasis in town but it's also located right on the shores of Sarasota Bay.
They have two campuses, the Downtown Sarasota Campus and the Historic Spanish Point Campus, and they recommend two hours minimum for the downtown location and an hour for the Spanish Point location.
If you're unsure which campus to go to, there are a few differences. The Downtown Sarasota campus covers 15 acres along the bay where you can see rainforest, desert, native Florida, and display gardens. 
They also have a bayfront mangrove walkway. The Historic Spanish Point campus covers 30 acres where you can learn about the area's native and pioneer history and see native Florida plants along the trails and boardwalks.
Pro Tip: If you're looking into more insight, they have guided and self-guided tours you can purchase.
Britt's Tips: I LOVE the Selby gardens. If Esther and I had gone there, it would be hard to get us to leave. They have an entire orchid greenhouse that is massive. They have different geological areas at the gardens that showcase the trees and flowers that would grow in those climates.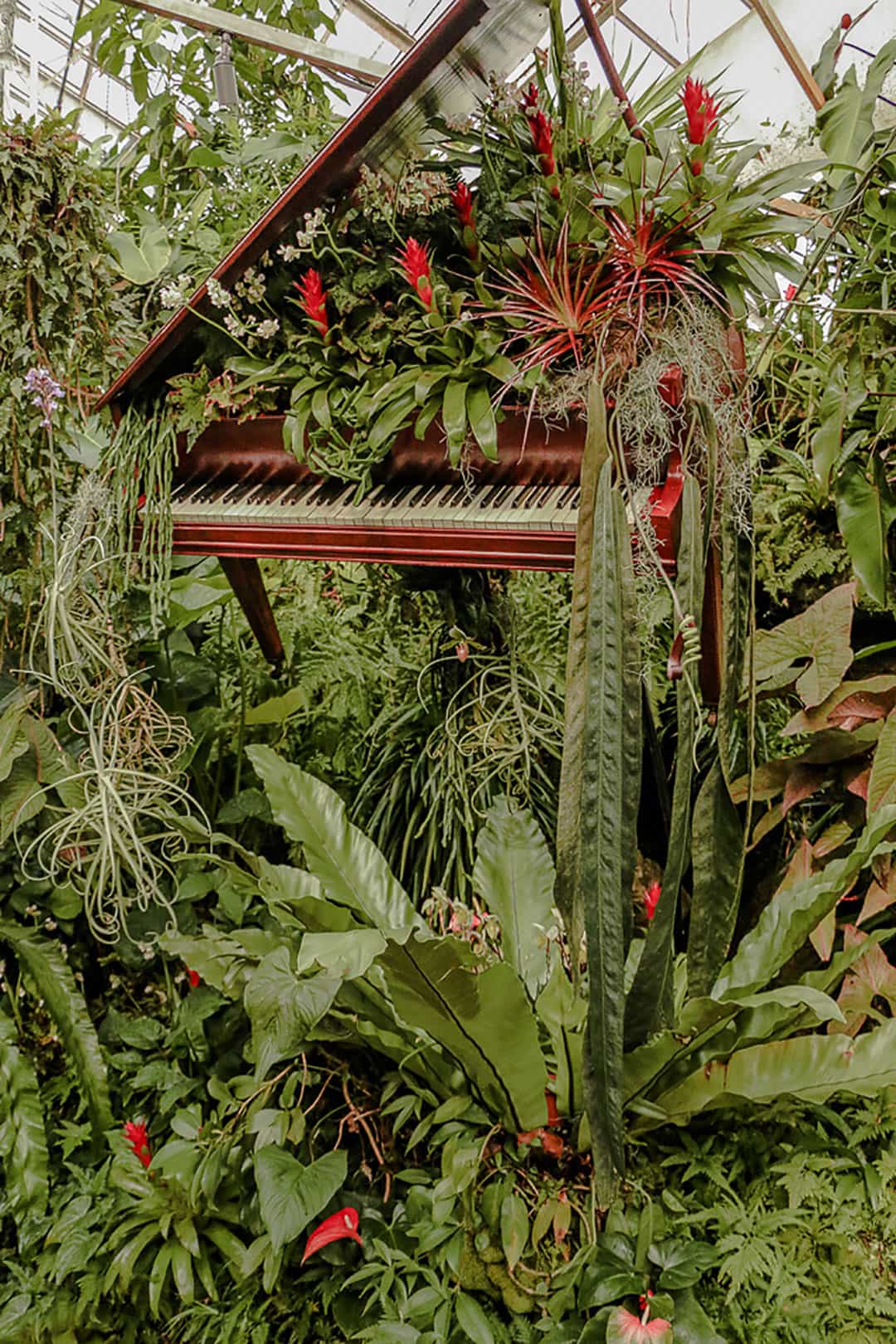 7. Mote Marine Laboratory & Aquarium
Tickets: $24 for adults, $18 for kids
This is a really unique spot because it's both a marine research facility and an aquarium.
At Mote Marine Laboratory and Aquarium, you'll meet sharks, manatees, sea turtles, and gators. They even have an "Oh Baby!" gallery where you can meet ocean animal moms, dads, and babies. 
The most unique experiences are the behind-the-scenes tour or animal encounters where you'll get to see how the biologist prep for the day or interact directly with the animals.
The hands-on experience in the bay teaches you about the plants and animals you find in the wild. Keep in mind that you will go into the water waist deep and they require water shoes.
Pro Tip: Encounters and additional experiences are limited and only happen at certain times of the day, so book them ahead of time.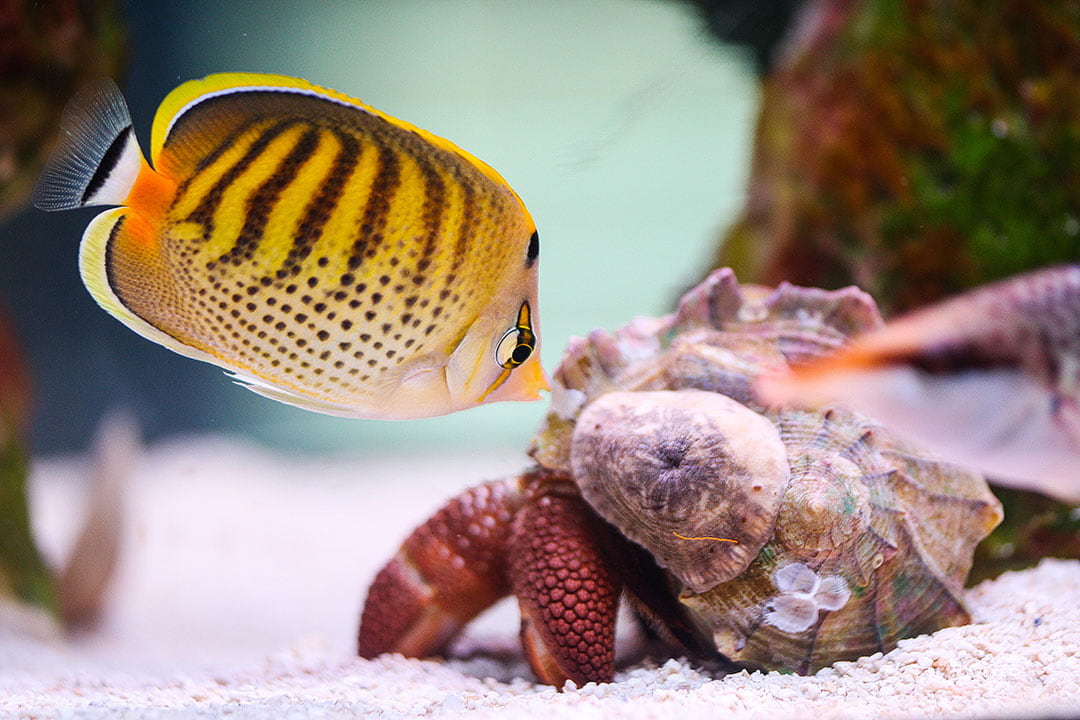 Map of the Best Things to Do in Sarasota Florida
More Things to Do in Sarasota
Ed Smith Stadium – Spring Training center for Orioles
Livingston's Amusements – huge amusement center great for families
The Ringling Bridge – According to Britt, running or walking the Ringling bridge or fishing below the bridge is such a Sarasota thing to do with beautiful views in every direction.
More Outdoor Activities in Sarasota
Golfing – people call it "the Cradle of Golf". Notable courses include Tatum Ridge Golf Links and Bobby Jones Golf Club.
Legacy Trail – one of the best biking trails in FL
South Lido Beach – day trip to Lido Key
(Britt's) Secret Beach (map here) – I love to tell people to go to this tiny secret beach that is to the left of the beach access at the north point of Long Boat Key. It's a secret beach with beach swings, locals, and quiet shaded spots to lay out and watch boats with on one around.
PLACES WE TRIED
Duval's (Seafood, $) – The shaved steak spring rolls were really good and the seafood sampler was perfect giving a taste of everything.
Lucky Pelican Bistro (Seafood, $) – An unassuming spot with the best shrimp tacos. Fish and chips were pretty standard.
Nancy' BBQ (BBQ, $) – The swine squared was probably the best things anyone at our table ordered and the baked beans were yummy!
RECOMMENDED BY BRITT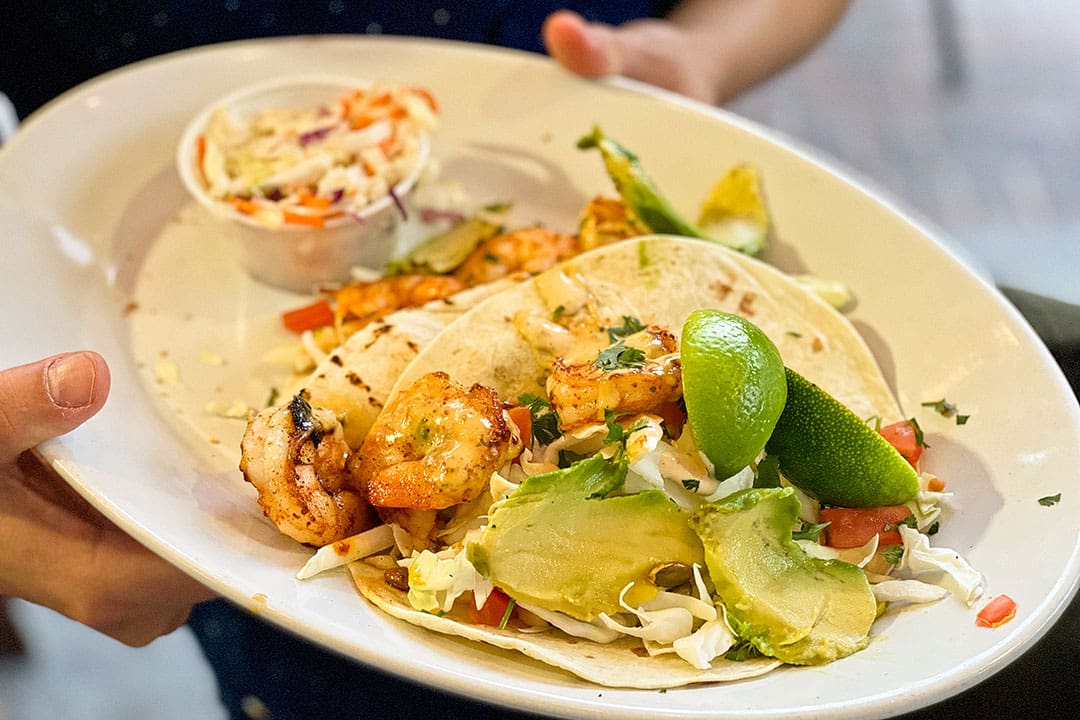 Tips for Visiting Sarasota for First-Timers
The best time to visit Sarasota is March to May and September to November.  You'll find the fewest crowds, moderate temperatures, and best prices.

Britt's Tips: Sarasota has busy season which is from November to about April. Snow birds come down, spring break gets crazy, but I mention this because you can visibly see and feel the swollenness of the roads and the traffic.

Hurricane season is June 1-Nov with a peak in Aug and Sep.
Have backup plans. When planning outdoor activities, have backup plans in case the weather doesn't pan out. We like to make a list of both indoor and outdoor activities in each spot before we visit.
Pack a raincoat in case you get caught in a downpour.
Water shoes are always a great option for outdoor activities. These and these are our current favorites.
Wear sunblock and don't forget to reapply! When we're on the go, we often forget to reapply, and Jacob got sunburnt on this trip. If you're spending a lot of time in the water, get coral safe sunscreen. Sunglasses and hats are a plus too.
Bug Spray is always good to have especially if mosquitos like you. We like these travel-sized ones that are water-resistant and long-lasting.
As a Local Britt always has a bathing suit, towel, flip flops, sunscreen, a hat in her car. Always.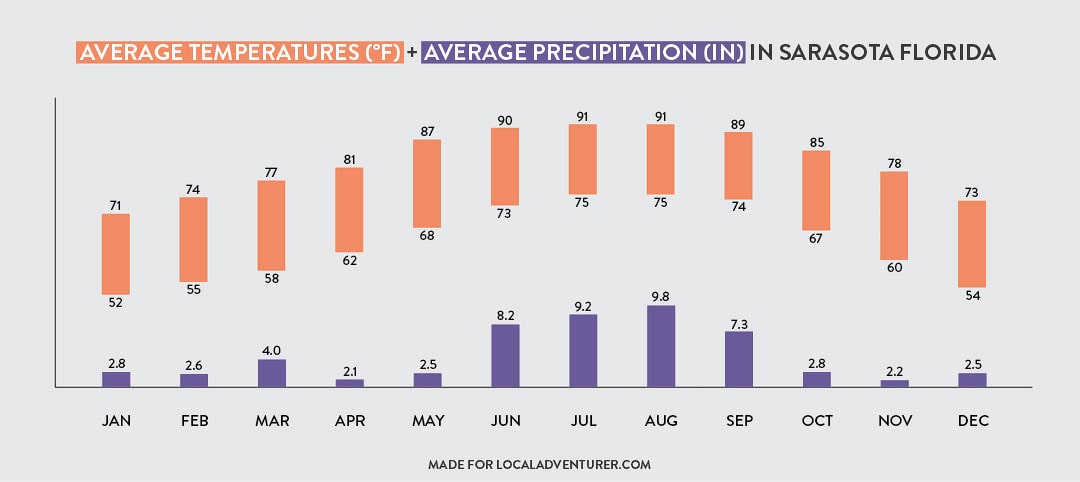 Best Places to Stay in Sarasota Florida
Directions to Sarasota Florida
Closest Airports to Sarasota Florida

The Sarasota-Bradenton International Airport (SRQ) makes flying in really convenient since it's 10 minutes from the heart of the city.
St. Petersburg-Clearwater International Airport (PIE) is 1 hr 20 min away
Tampa International Airport (TPA) is just over an hour away.

Drive – If you plan on driving in, Sarasota County is right along Interstate 75. You can also take US Highway 41 to Sarasota.
Were any of these things to do in Sarasota a surprise for you? Would any of these be a first experience?
Did you enjoy this post? Pin it for later
"Discovery consists not of seeking new lands but in seeing with new eyes" – M. Proust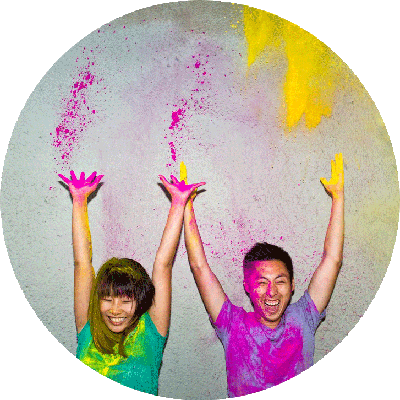 Esther and Jacob are the founders of Local Adventurer, which is one of the top 5 travel blogs in the US. They believe that adventure can be found both near and far and hope to inspire others to explore locally. They explore a new city in depth every year and currently base themselves in Las Vegas.