As I entered the bright white building, I heard the quiet whirring of small machines. I weaved through the museum doing my best to interpret and experience the art but couldn't shake a feeling of familiarity. Then it hit me, I've seen this same artist before in NYC! Who would have guessed we would find a slice of the big apple in the small town of Marfa.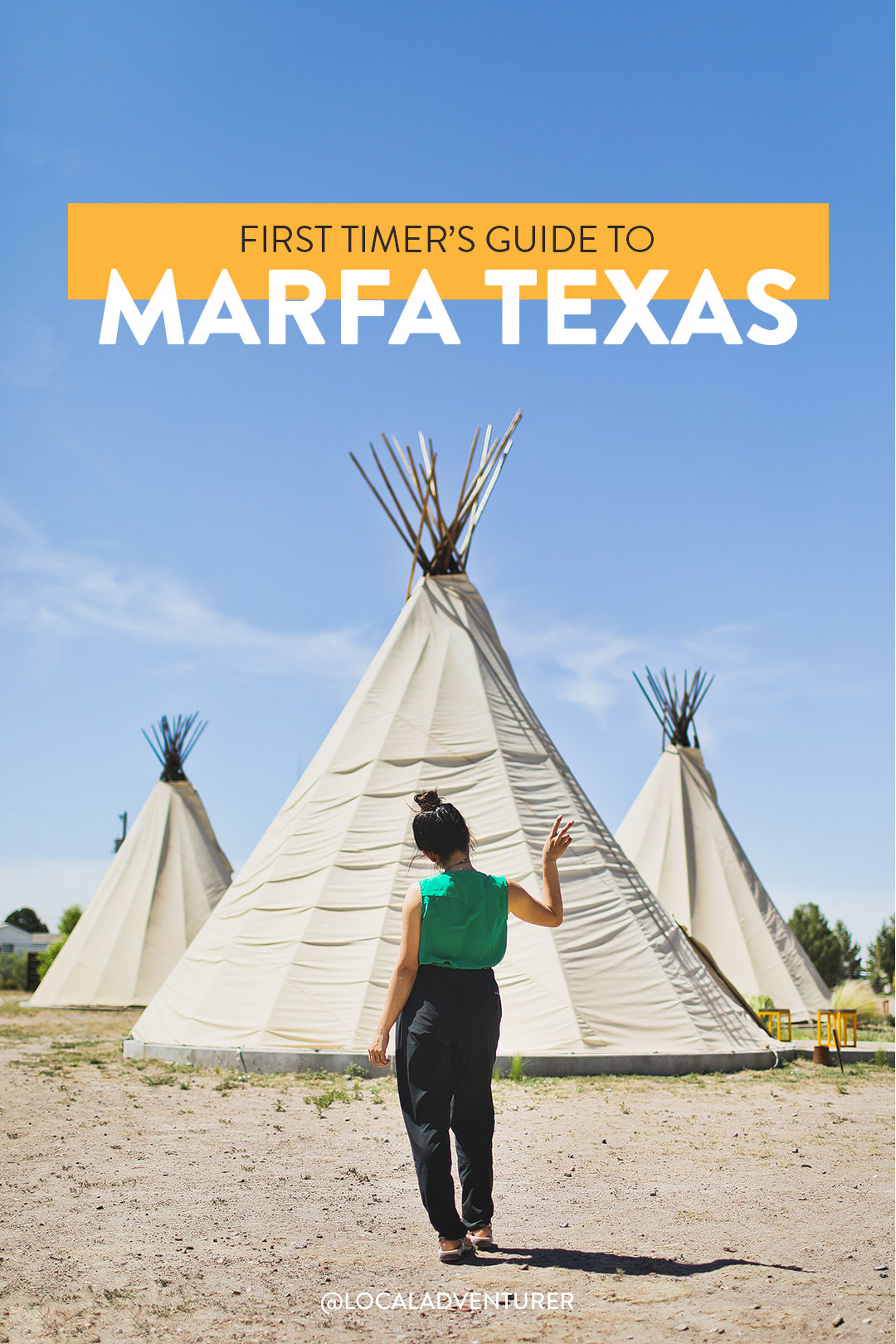 A big thank you to Travel Texas for hosting our trip. All opinions are always our own. This post may contain affiliate links, where we receive a small commission on sales of the products that are linked at no additional cost to you. Read our full disclosure for more info. Thank you for supporting the brands that make Local Adventurer possible.
Last Updated: November 1, 2022
25 Coolest Things to Do in Marfa TX
We ended our West Texas Road Trip in Marfa. Before visiting, we knew very little of the area other than hearing about the artsy community and seeing Prada Marfa and El Cosmico on instagram.
Marfa truly surprised us and felt like an anomoly. It's quaint and charming and has small town vibes, but it's also is completely different from any small town we've previously seen.
We found it hard to describe, and it almost felt like the twilight zone. We expected to find eclectic desert art and instead found an art scene as sophisticated as NYC. Sometimes it felt like a small town in West Texas, and other times it felt like a neighborhood in Brooklyn.
If you're planning a trip out to Marfa, we've put together a guide to help you plan your trip.
What You Need to Know Before You Visit Marfa
Like a lot of the small towns in West Texas, hours are limited. Visit between Thursday to Sunday for the best experience, but even then there's no guarantee that all businesses will be open.
Be flexible with your schedule. Even with posted hours, some stores and restaurants may close. Some even run out of food and close once the food is out. They've adopted a siesta mentality and close whenever they feel like it.
The closest major airport is in El Paso (about 3 hours away). Take advantage of your location and see other surrounding sites in West Texas. Here is our road trip guide.
Renting a car is the best way to get around town. When we talked to locals and asked about Uber, they said there are only 1-2 drivers locally.
Talk to locals to find out what else is going on around town. We heard about a free concert from a bartender which was the perfect way to end the night.
Cell phone coverage can be spotty. We have T-mobile and it worked in most cases but as soon as we were out of the main area, we lost signal.
If you plan on visiting during a holiday weekend, book early. This has become a popular destination.
Marfa is in a desert climate. it gets hot during the day but chilly at night. Have layers ready. During the winter, it can snow and gets dangerous to drive.
25 Things to Do in Marfa TX
The Marfa Lights have mystified people for generations. The glowing orbs appear in the desert outside Marfa and have been described as white, blue, yellow, and red. The first mention of the lights comes from Robert Reed Ellison in 1883 and you can see them from an official viewing platform, although you can't predict when they will appear.
Local Tip: Ask locals their theory on the lights. It's fun to hear what everyone thinks.
Ballroom Marfa is one of the iconic contemporary art spaces in Marfa. They curate art from well-known and emerging artists from all over the world. During our visit, we saw an artist that was also on display at MOMA PS1 while we lived in NYC. They also host music acts in their space. Visit their site for their upcoming schedule.
Hours: Wednesday to Saturday 10 AM – 6 PM
Local Tip: Admission is free but a $5 donation is suggested to help fund its programs.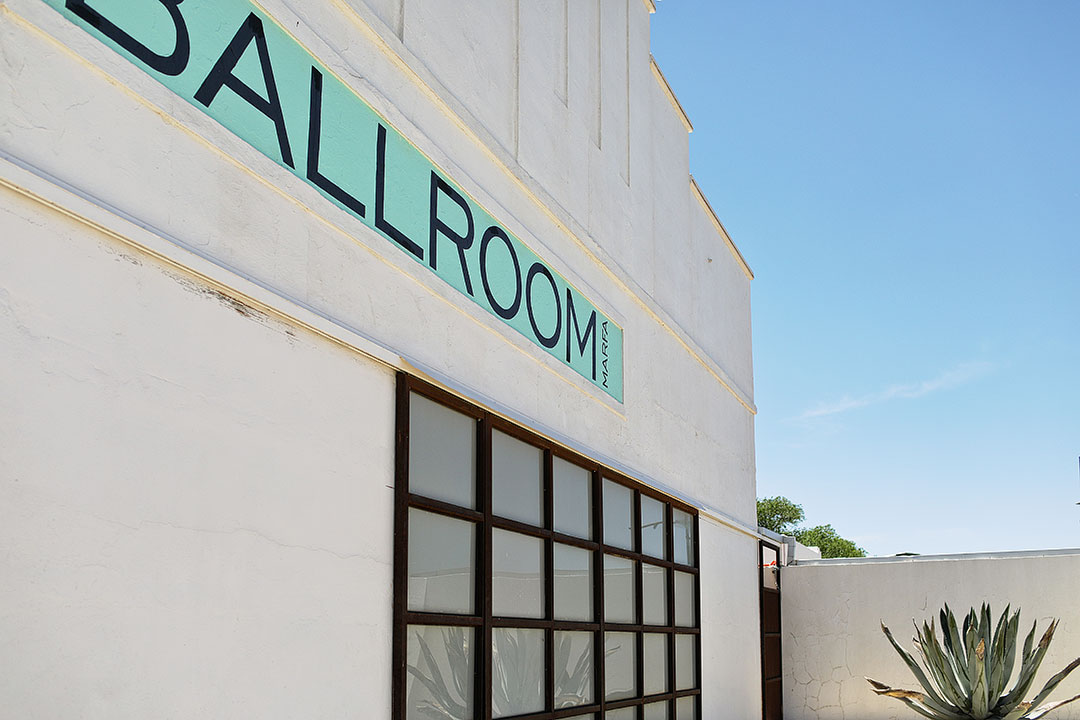 Donald Judd is attributed with bringing the NYC art scene to Marfa, Texas. The foundation maintains and preserves Judd's pieces, workspaces, libraries, and archives. You can take a guided to tour to visit different properties in Marfa.
Pro Tip: Advance reservations for guided visits are required, so be sure to book your spot before visiting.
The Chinati Foundation is a contemporary art museum founded by Donald Judd. They specialize in large-scale installations spread over the 340 acres of land where Fort D.A. Russell used to be. Public tours are a great way to get more insight into the pieces or you can explore on your own.
Hours: Wednesday to Sunday 9 AM – 5 PM
Local Tip: They offer special events like Sunrise at Chinati where they open at daybreak to appreciate some of the exhibits in morning light.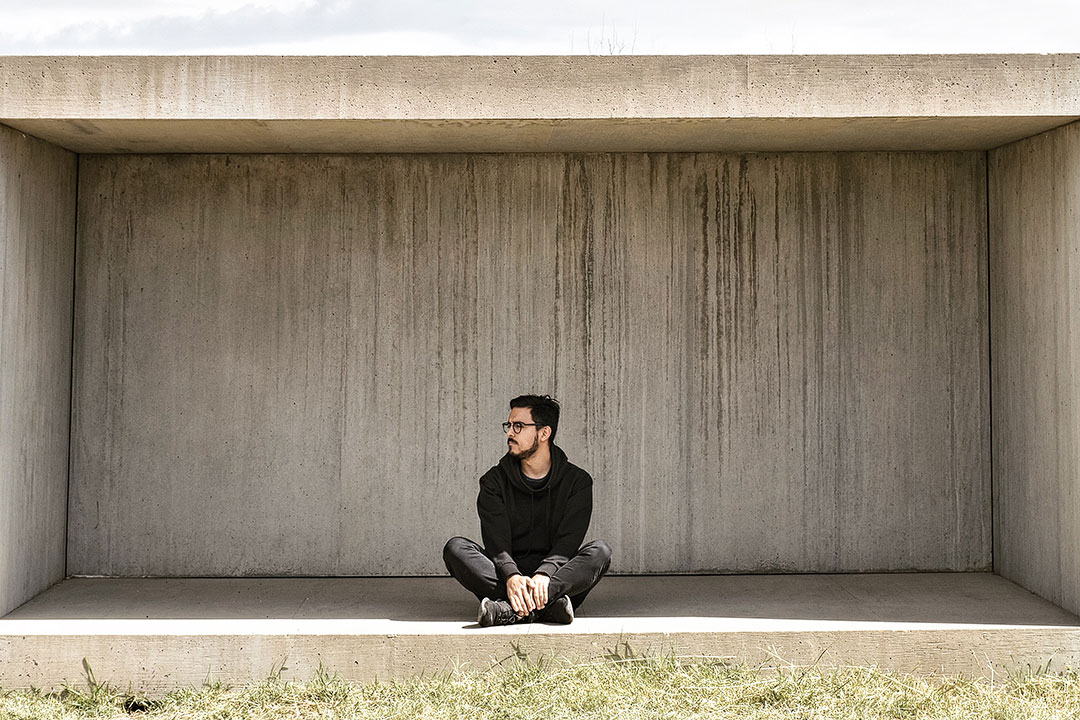 The Ayn Foundation focuses on large-scale products by major international artists. It currently includes Andy Warhol's The Last Supper and Maria Zerres' September Eleven.
MBCo has been around for almost twenty years and functions as a bookstore, publisher, and performance space. Stop by to check out their unique selection of books or visit during their talks, readings, or performances.
If you love handcrafted artisan products, then you need to see the boots made by Cobra Rock. As you walk in, you are immediately greeted by the smell of leather. You can browse through items by other small independent designers, see the machines they use to make the boots, or order your very own.
Local Tip: In most cases, the boots will take time to finish so they will ship them to you once they are done. You can also preorder them before your visit.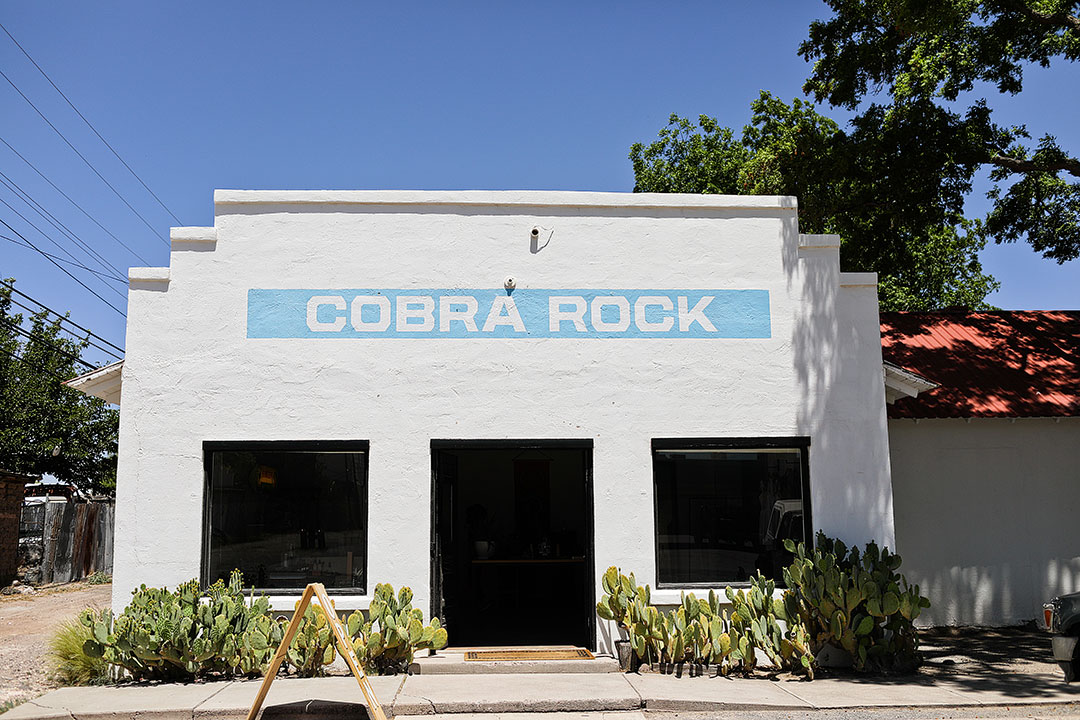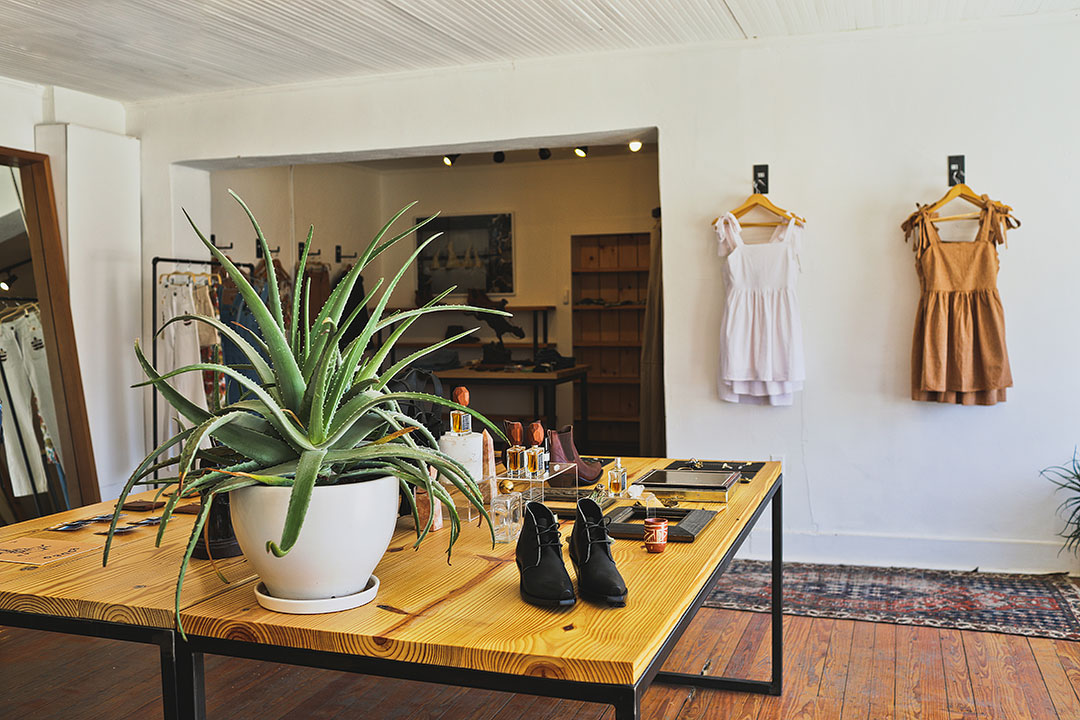 If you're looking to pick up a gift our souvenier, check out Moonlight Gemstone. They specialize in West Texas Agates but carry a wide variety of choices.  They also do custom gemstone cutting. and create custom silver jewelry.
Awarded the Most Beautiful Independent Store in Texas by Architectural Digest, this shop is an eclectic collection of local items, carved wooden pieces, and artsy wares. 
What started as a hobby, Marfa Brands makes soaps with fans from all over the world. Hand pouring 150 bars at a time, you'll find combinations like Rosemary Peppermint, Bergamot Grapefruit with Lemon Peel and Earl Grey Tea, and Oak Moss with Kelp and Sea Salt.
Local Tip: They are usually busy making soap in the factory during the week. If you want to peruse the store, visit during the weekend. Otherwise, they also carry their soap at The Get Go, Mano, Freda, and El Cosmico.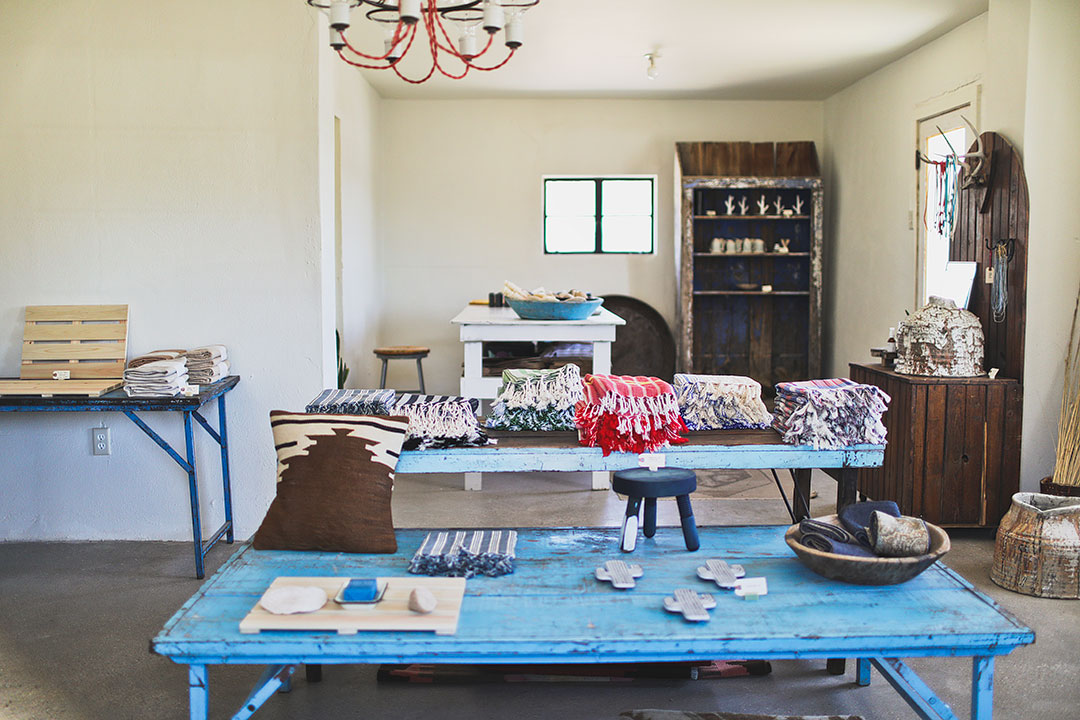 This is probably the most popular photo of Marfa, even though it's not technically in Marfa. The permanent installation was created in 2005 and actually houses items from the fall/winter 2005 collection.
Pro Tip: The installation is 45 northwest of Marfa near Valentine.
In early 2016, an anonymous artist painted a bullseye and the word Target on an old railroad structure. This is also outside of Marfa (about 45 mins east), but is often associated with Marfa.
Note: There was a beehive inside when we visited and people have spotted rattlesnakes, so be careful when you're exploring.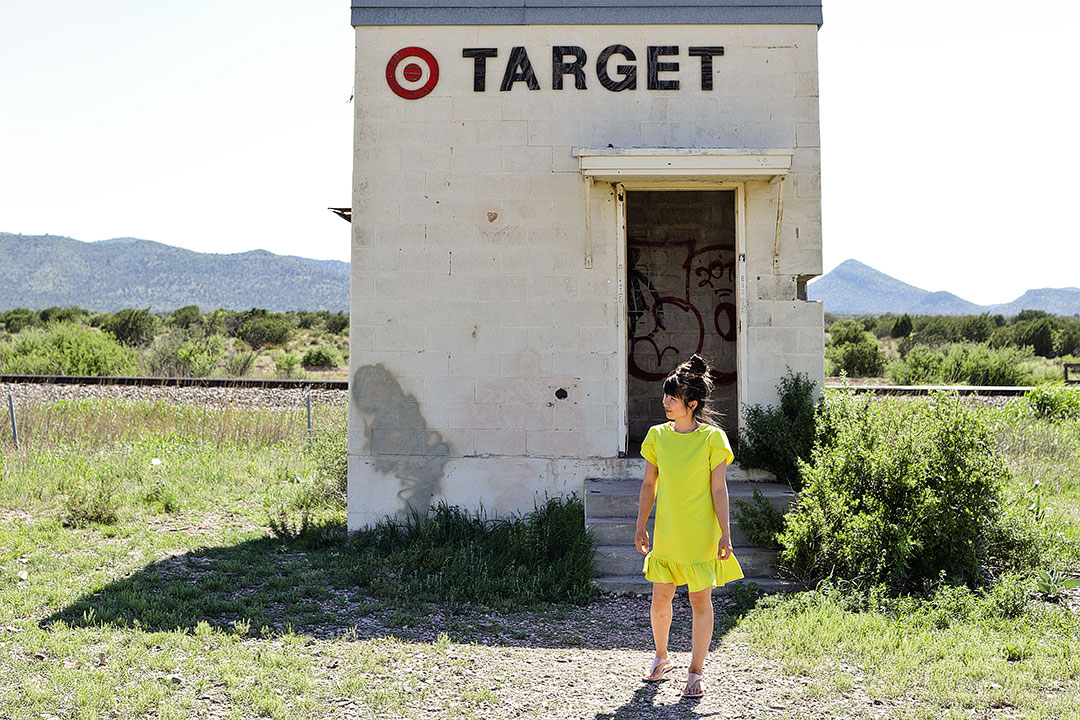 Fans of thrifting can  stop by to see if they can find any treasures in this artsy and ecclectic town.
Once a US army base bachelor offer quarter, it is now known for the WWII German POW murals. The western murals were completed in 1945 and show Marfa's history in the arts.
Pro Tip: You can only visit by appointment only through the International Woman's Foundation (432.386.3212)
Find historic artifacts, documents, and books about the Aliyah Bet (Jewish "illegal immigration" ships). What makes it really special is the collection of over 140 handmade, plank-on-frame ship models.
Local Tip: No matter which glamping unit you're staying in, you'll probably want to take photos in front of the other accommodations. Just remember that there are probably guests in those as well, so always rememer to be respectful.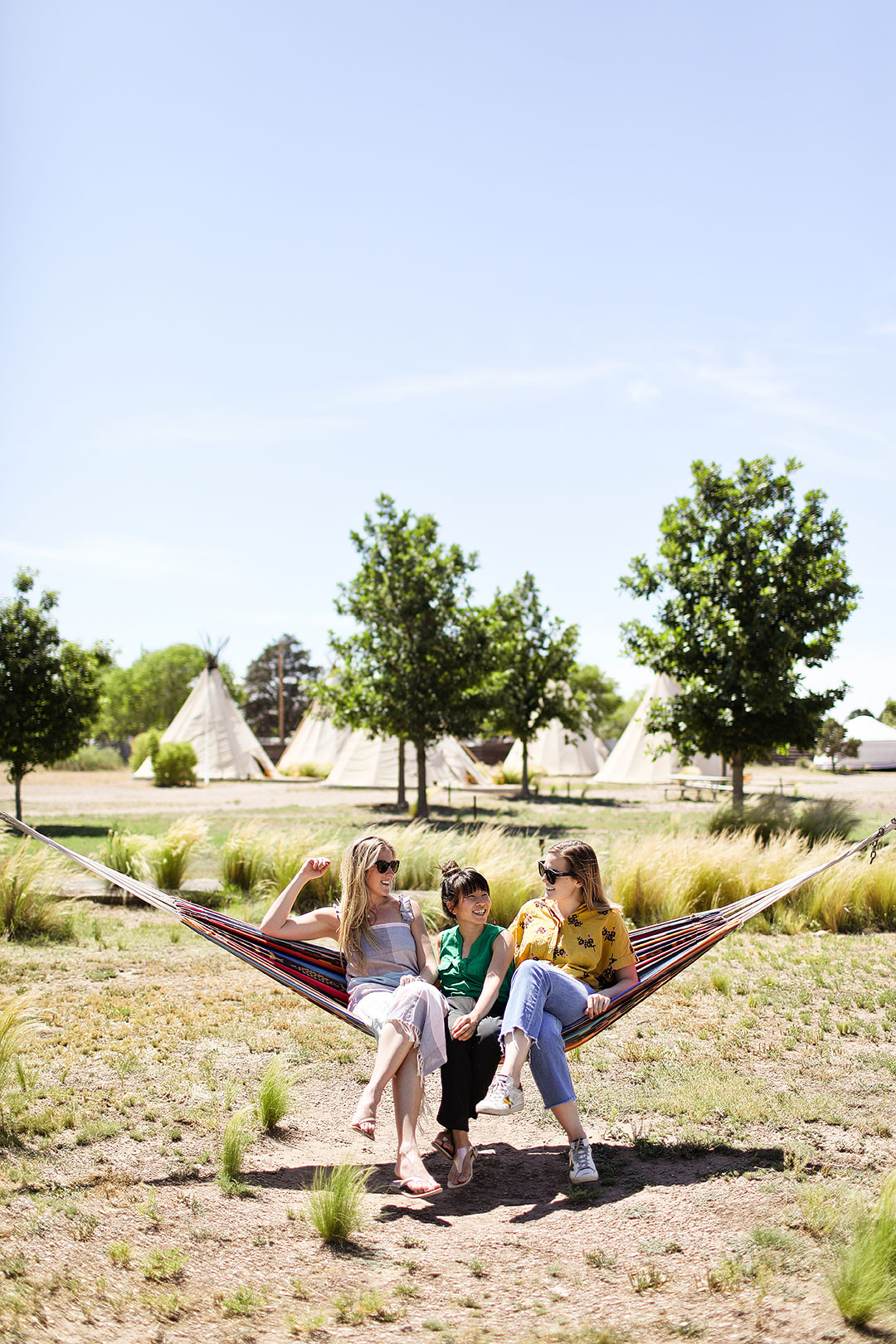 Planet Marfa is a great place to unwind after a long day. The quirky beer garden features a tepee and vintage school bus where you can hang out too.
Pro Tip: If you're looking for more local events, talk to the bar tenders. They have great suggestions!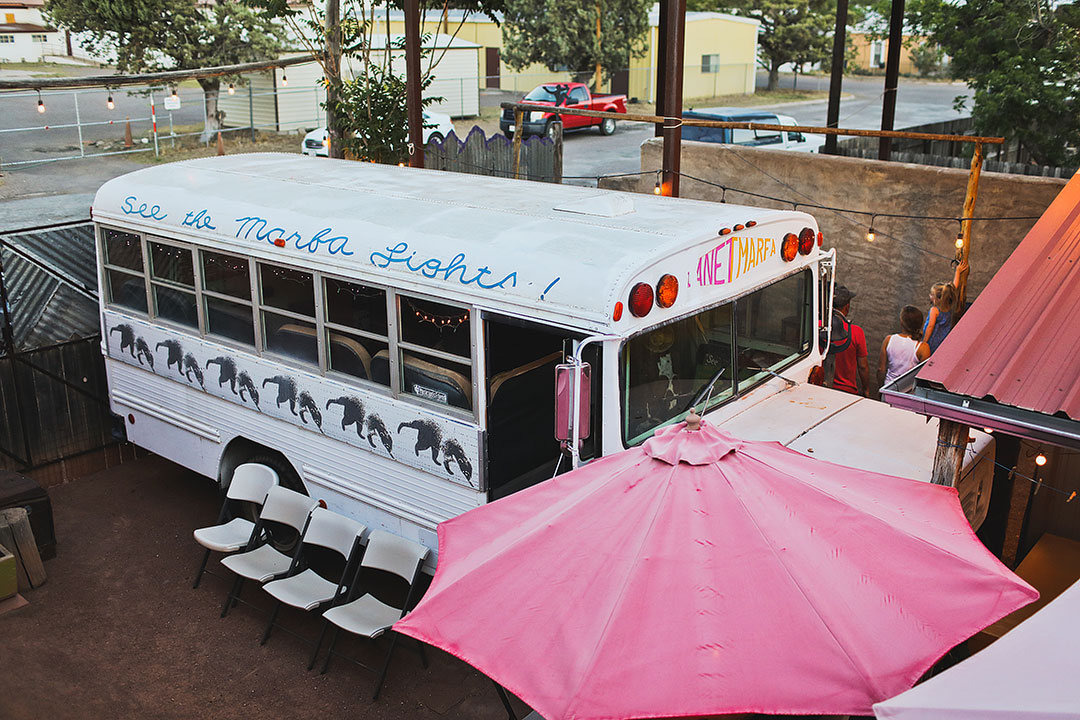 This local watering hole is a popular hangout spot. The rustic, Western-style decor is the perfect backdrop for drinks and live music.
20. House Bar (Casita Bar)
Step into the 80s at one of the most unique bars we've ever been to. It was converted from an old home, and the decor is next level here. They host shows and we only found out about it because we asked the folks at Planet Marfa.
Local Tip: Be respectful! If you're rude, they will ask you to leave.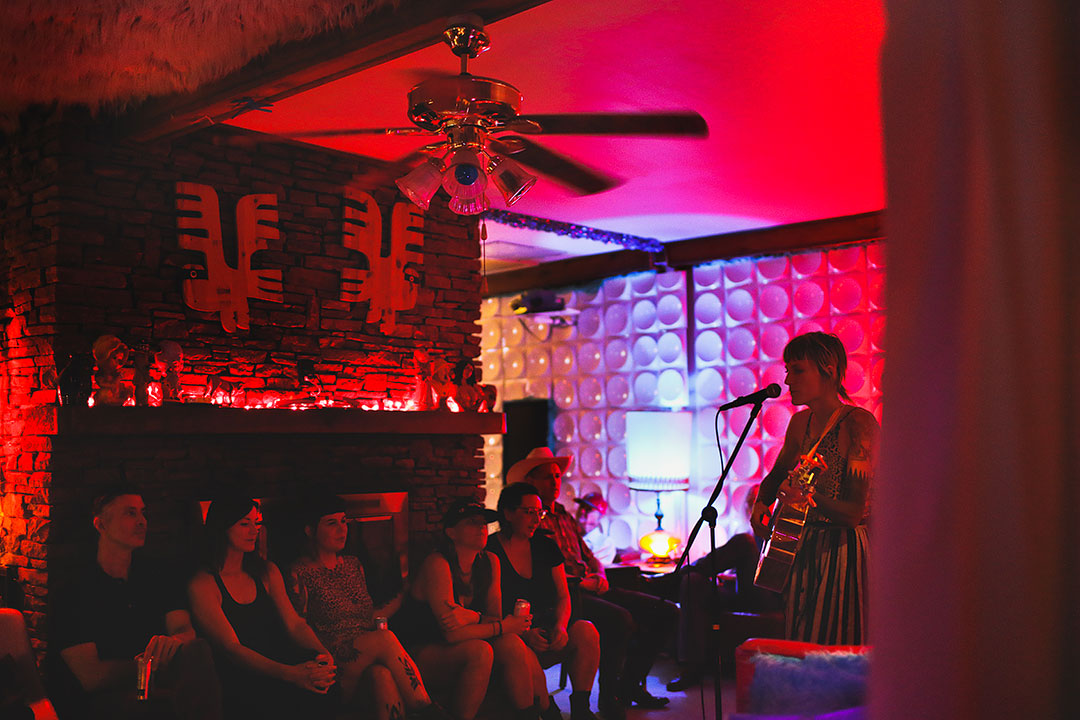 The Get Go is an independent grocery store opened in 2007. It features local products, organic and alternative ingredients, and more. Not only can you pick up supplies if everything else is closed, it's also a great way to get a glimpse of local life in Marfa.
If you're looking for a place to get good coffee, a scoop of ice cream, and do your laundry, come to this coffee shop and laundromat pairing. 
Local Tip: It was closed when we visited but they still have a really cute 'Greetings from Marfa' mural outside so it was worth the stop.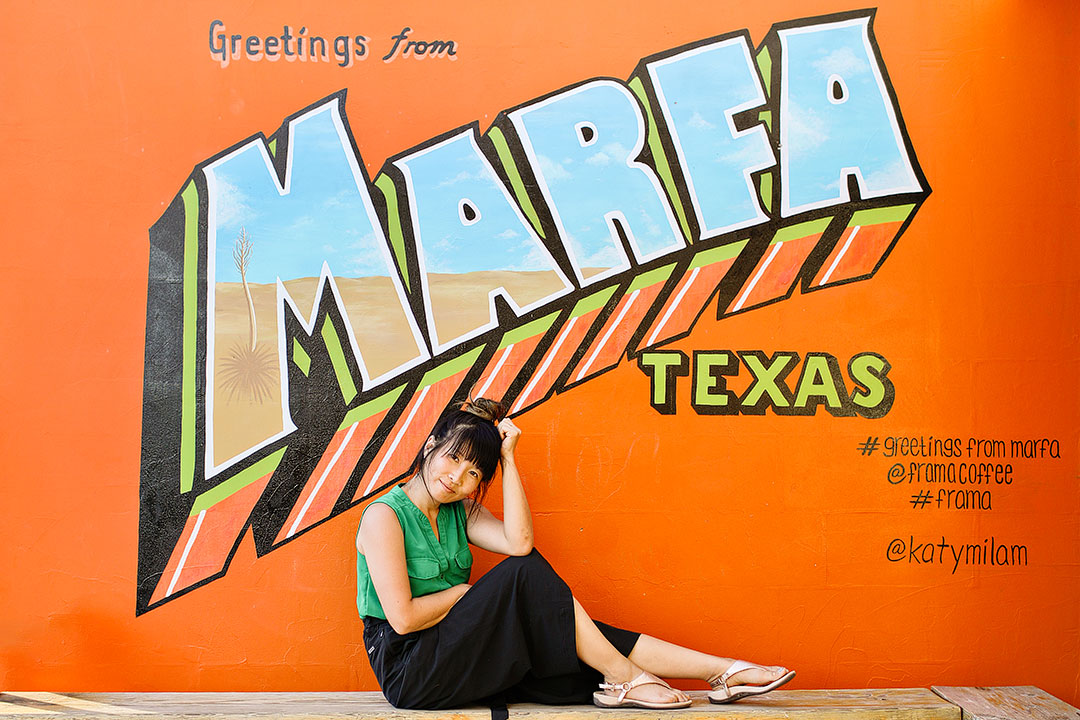 Located in a historic adobe home built in the 1880s, this museum has a little bit of everything Marfa and Presidio County. It coveres ranching, local military, geology, settlers, Native Americans, and more.
The Presidio County Courthouse was added tot he National Register of Historic Places in 1977. It's a beautiful building in the heart of the city and you can even check ou the interior.
Pro Tip: Be sure to check out the pink Fire Station across the street too!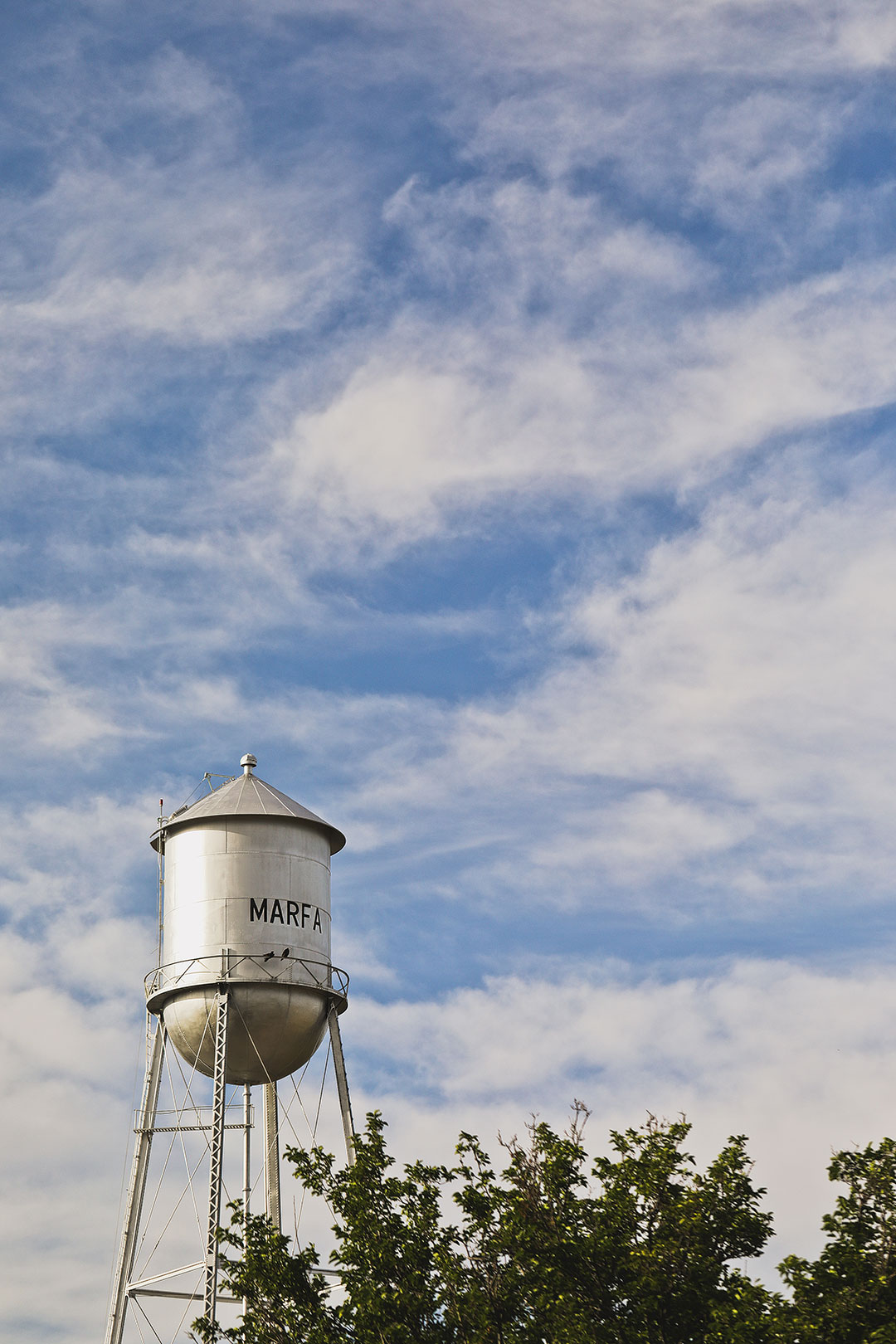 The Stardust Motel sign sits on its own just outside of town. There's no trace of the motel itself, but the light still flickers from time to time.
Local Tip: Unfortunately, you can't predict when the lights will be on and will have to hope you get lucky. It wasn't on when we stopped by and also when we passed it in the morning on the way out of town.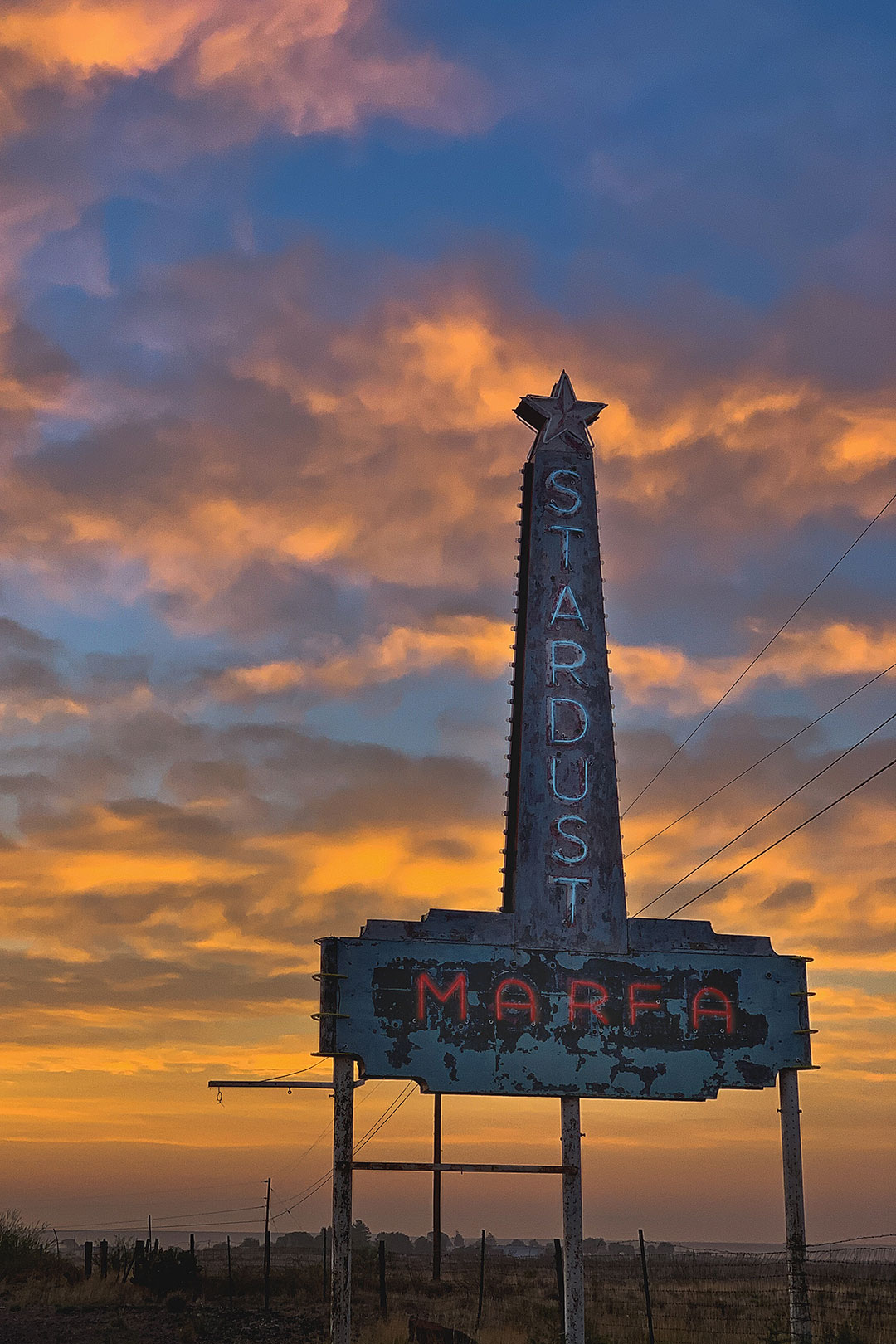 Map of Things to Do in Marfa TX
More Things to Do in Marfa TX
Cast + Crew – Closed
Etherington Fine Art – Closed
Exhibitions 2D
Faith Alive Cowboy Church Radio Station
Garza Marfa
Ice Plant Museum
Julie Speed Studio
Marfa Contemporary – Closed
Marfa Fim Festival (late spring)
Marfa Myths Music Festival

Mirth – Closed

Mystery Blimp (on US-90, 15 miles outside Marfa)

Palace Theater

Private Marfa History Tours

Rule Gallery
Best Restaurants in Marfa TX
Permanently Closed: Comida Futura, FAT Lyles, Maiya's, Marpho, Memo's Cafe, Museum of Electronic Wonders & Late Night Grilled Cheese Parlour, Squeeze Marfa
Where to Stay in Marfa Texas
Hotel Paisano – We stayed at Hotel Paisano during our visit to Marfa. It's centrally located the hotel is full of history. You'll find GIANT memorabilia throughout the lobby and hallways too.
Have you been before? Any other things to do in Marfa TX we're missing?
Did you enjoy this post? Pin it for later
SEE MORE CITY BUCKET LISTS
"Discovery consists not of seeking new lands but in seeing with new eyes" – M. Proust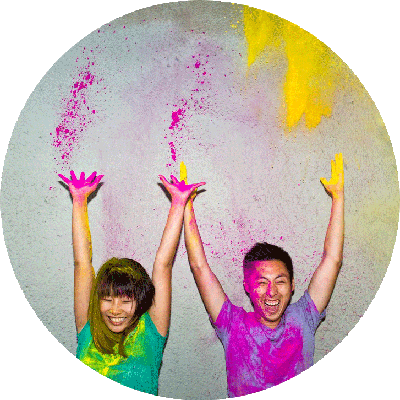 Esther and Jacob are the founders of Local Adventurer, which is one of the top 5 travel blogs in the US. They believe that adventure can be found both near and far and hope to inspire others to explore locally. They explore a new city in depth every year and currently base themselves in Las Vegas.