When Pokemon Go came out, we were on the last week of our 3-month road trip with Airstream. As soon as we downloaded it, we were instantly hooked. I'm not much of a game person (video games, board games, you name it.. I would rather sit out). If you look on my phone, I don't have other games on there either, BUT there's something weirdly addicting about Pokemon Go.
Our favorite concept of the game is that these Pokemon are regional. It's definitely added a new element to exploring the new places we visit. Not only do we have to thoroughly document our travels, but we also have to catch em all!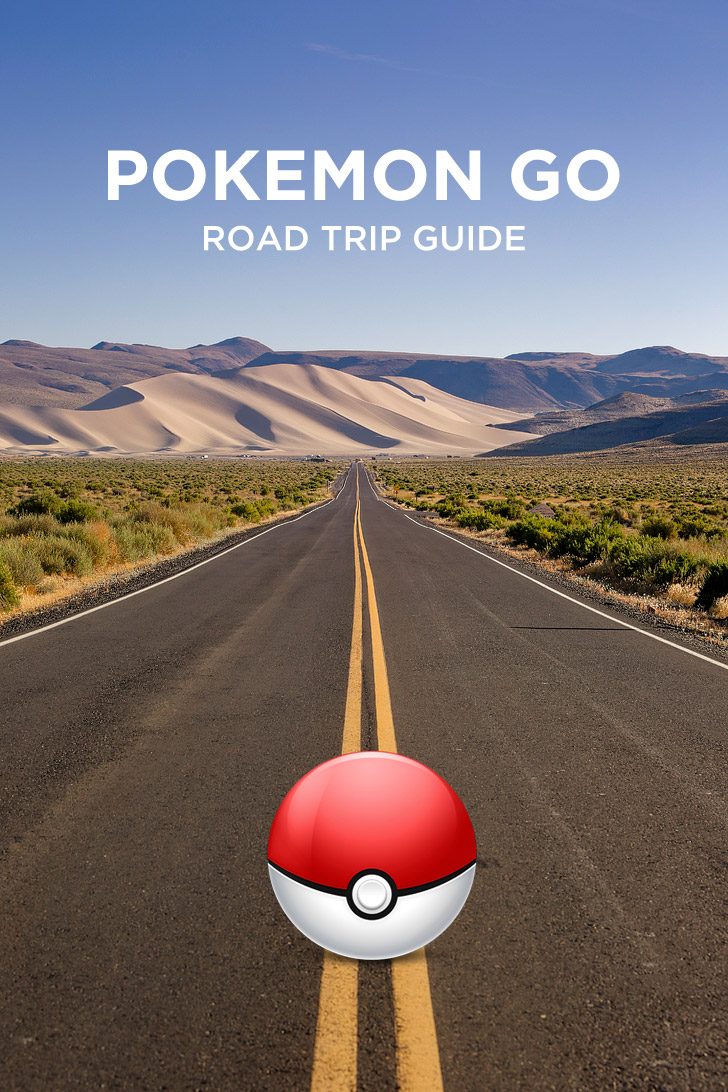 Pin
We noticed a huge difference in what shows up in different parts of the US. When we started playing, we were up in North Dakota and saw Ponytas all the time. We didn't realize that after we left that it would be so hard to find them.
We've been nerding out over the game and learned that some Pokemon are more common than others, but even the common ones can be much easier to find in certain parks, cities, states, or countries. With that in mind, here is what we've found. Maybe this can also help you decide where to go next when you plan a road trip!
So far we've played through 10 states and caught 121 different types of Pokemon. This was our route back down to Atlanta, and we'll continue to add more. Also, since some spots have nests and spawns that have been changing, we started putting the last date visited in parentheses.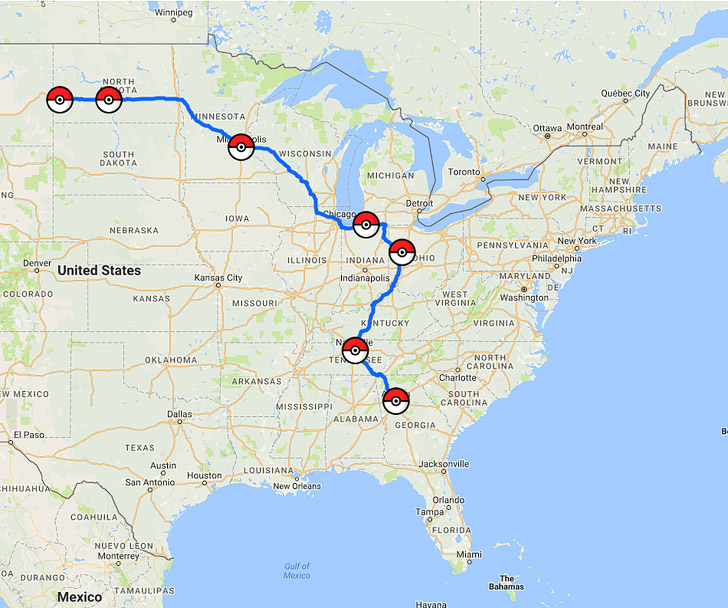 Pin
Last updated: July 11, 2018
THE MOST POPULAR SPOTS TO PLAY POKEMON IN EACH STATE
NEW YORK
This is where we currently live.
Bryant Park – this is currently the favorite spot for people when there are Community Day events. It still gets packed with players unlike anywhere else we've seen.
Central Park (Southeast corner) at the William Tecumseh Sherman Monument – This area used to get packed especially in the evenings and had plenty of those famous stampedes. We heard a lot of people using the PokeTrackerNYC twitter account.
Battery Park
American Museum of Natural History
NORTH DAKOTA
MINNESOTA
Mississippi National Recreation Area 
Mall of America has tons of pokestops, lures on lures, and pokemon, but whatever they pack into that mall interferes with your phone, and it has a hard time tracking your location.
OHIO
GEORGIA
The Prado in Sandy Springs (8/13/16) – This was the hotspot to go for an assortment of pokemon and a lot of them. They constantly had lures going and people would bring camping chairs and sit out in the parking lot. The rarer Pokemon like Snorlax, Gyarados, Dragonites seem to show up randomly more at night than in the day time.
Murphy Candler Park in Dunwoody (8/4/16) – Another hot spot, where we've gotten one Pikachu every time we've gone. It used to be a Charmander nest, but we haven't been seeing them. In the lures, we've gotten Snorlax and Dragonites.
Downtown Norcross – Great spot to load up on items. It has the most concentration of Pokestops near our neighborhood and it's great if you don't mind getting some mileage.
The Forum in Peachtree Corners (8/17/16)
Peachtree Marketplace in Peachtree Corners
Kennesaw National Battlefield Park
Deer Lick Park in Douglasville
Suwanee Town Center Park
The Highline near Ponce City Market
TENNESSEE
Centennial Park in Nashville
Downtown Nashville (near Pedestrian Bridge)
We'll continue to update and add to the list as we continue our travels. :) We're still deciding on what city we will be moving to next!
It's been amazing to see how it's affected everyone else. Whether we were in a big city or small town, we found people of all ages and backgrounds walking around talking to each other and catching Pokemon.
P.S. Just a few notes and Other Resources for Finding Pokemon
We've also seen so many people that are so consumed with the game that they forget what's going on in the real world. I admit that we were doing some pretty stupid things the first few days that we played the game, but as soon as we realized what we were doing, we tried to be more conscious and mindful of where we are and other people who may not care for the game.
Also, we love that it's getting people out and about, but we hope you don't forget to appreciate the real world around you! If you're looking for an adventure, here are 11 ways to make every day more adventurous!
Do you hate it or love it? If you're playing, what team are you? What types of Pokemon are most common in your area?