To find these teeny tiny Galapagos Penguins, we went to Penguin Rock Puerto Villamil (Isabela Island). This guy practically posed for me and stood in this position the entire time while I snapped away. I was so excited! We were viewing them from a boat quite a distance away for the protection of the penguins and their habitat. I was a little reluctant to bring all my gear on the boat, but I was so glad that I did. Our 70-200 came in quite handy. Otherwise, these tiny penguins might have ended up looking like specks in a vast landscape.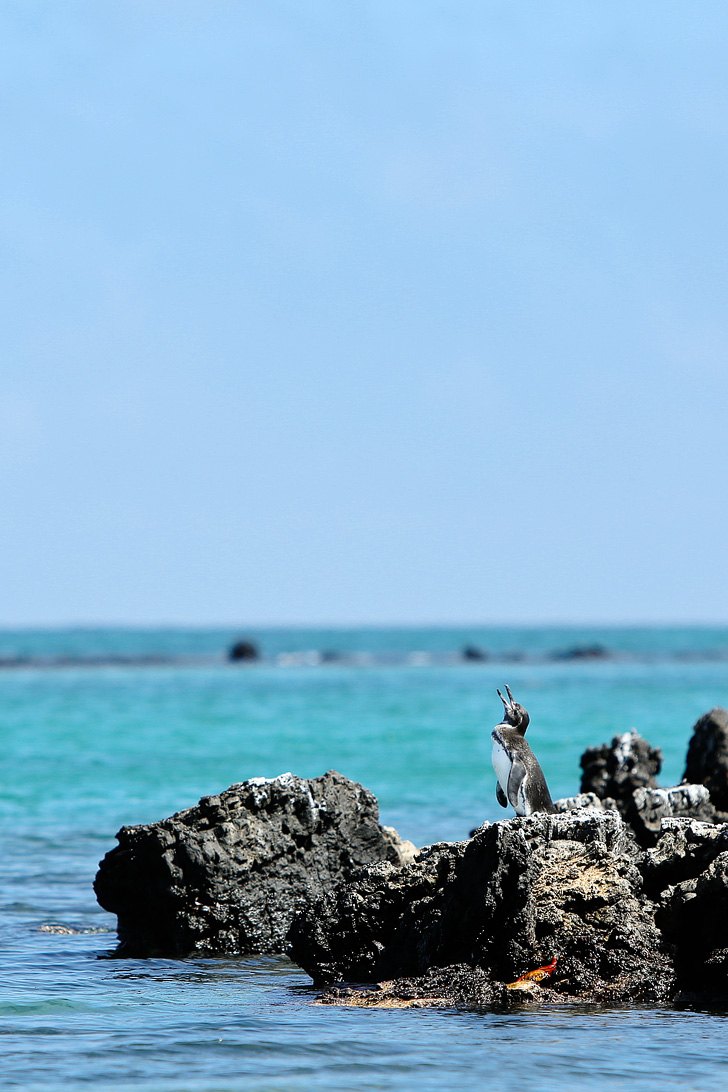 Pin
You can see a sally lightfoot crab crawling on the side of the rock under the Galapagos penguin to reference their size.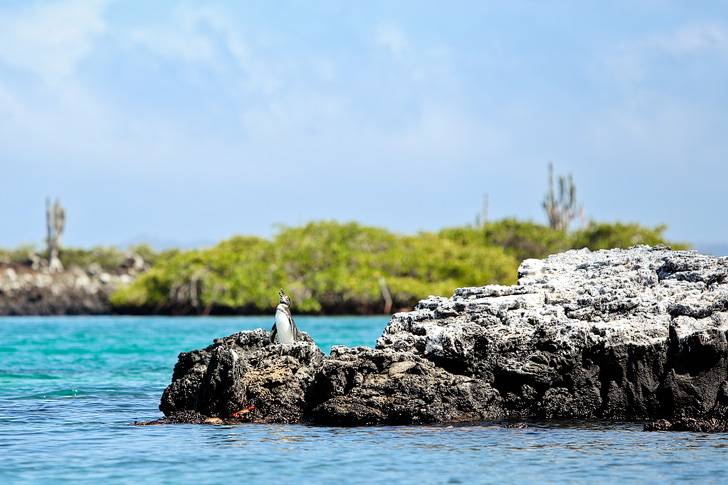 Pin

Pin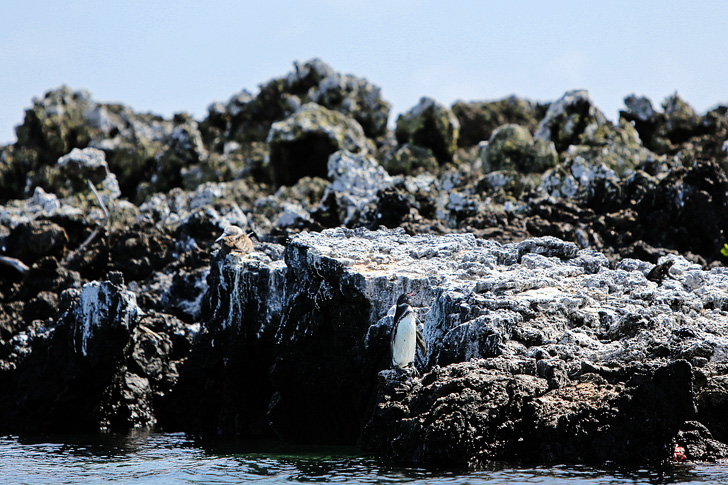 Pin
These blue footed boobies hung out with the penguins and were pretty much the same size as them.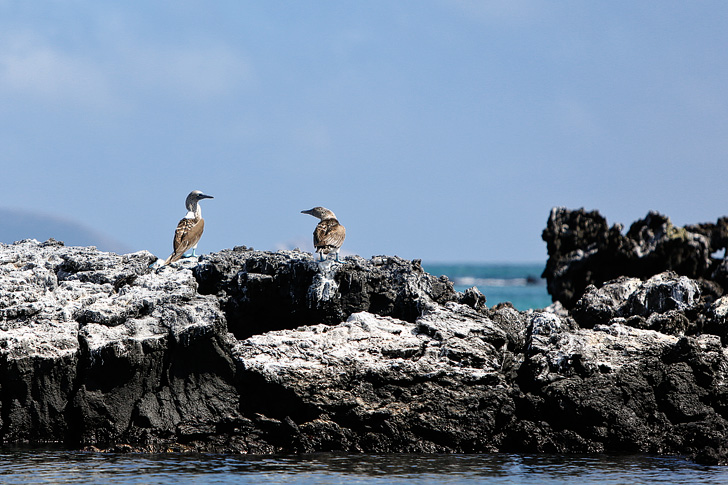 Pin
Why is the Galapagos Penguin endangered? Probably because of stuff like this! I totally caught these guys on camera in an area they were not supposed to be in. Our tour guide yelled at them, and they didn't really budge. Not gonna lie though, I probably would have done the same thing for my money shot. Can you see how tiny they are?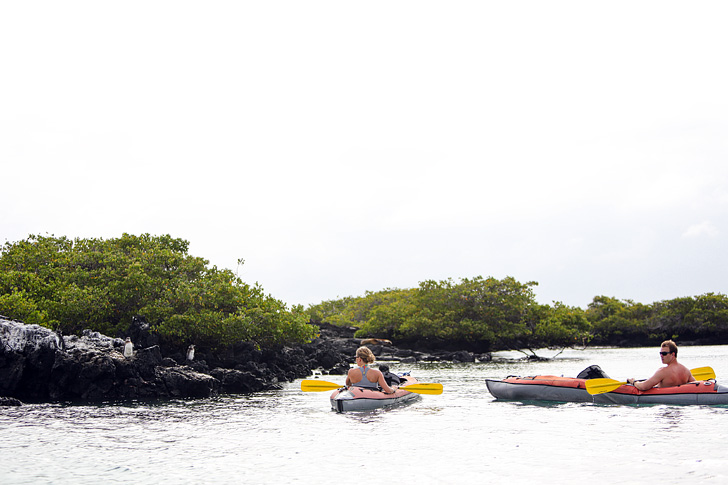 Pin
I realized I took way too many photos from each excursion. Hope you don't mind that I'm breaking the excursion posts down even further. Hopefully, that just means you will have more reason to want to go to the Galapagos! All photos are taken by a Canon 5D Mark III and 70-200 mm / 2.8 L lens with IS.
Interesting facts about the Galapagos Penguins:
It is the second smallest species of penguin in the world with an average size of 19 in (49 cm).
You can find them mostly on the west coast of Isabela Island and Fernandina Island and small colonies on other islands.
It's the only penguin that lives north of the equator.
They are the rarest penguin species with a population size of around 1500 and are considered endangered..
Because they are so small they have many predators: crabs, snakes, cats, dogs, rats, owls, sharks, seals, seal lions.
According to our tour guide, they are opportunistic breeders. Although most penguins have a breeding season, these guys will breed whenever conditions are right. That means they may breed more than once a year,
The Galapagos Penguin adaptions allows them to deal with warmer weather. Although they usually cool off by taking a dip in the water, they've also developed behaviors unique to them. On land, they use their flippers to shade their feet, which changes their temperature due to the blood flow there. They also use evaporation to cool the throat by panting.
Do you guys have Antarctica on your travel list? 
We do! There are 7 penguin species that live in Antarctica and we want to see them all! Even though I want to set foot on all 7 continents, Antarctica will probably be when we're much older and possibly retired.
We do a travel post every tuesday, and you can see the others by clicking on the banner below:

Pin


Pin