First post from our new home in Las Vegas! :) After looking through my photos at the Puerto Ayora Fish market, I realized I took far too many photos of the Sally Lightfoot crab. I decided to do a separate post on them, but I may need to have a second pair of eyes to cull the photos next time.
The Sally Lightfoot crabs are a saltwater crab species found on the rocky coasts of the Galapagos Islands as well as the western coast of Mexico, Central America, and South America. They are quick and agile and disappear when they sense you coming near them, hence their name. Luckily, I had a 70-200mm that could give me some distance to photograph them without having them dash away.
This was my first trip where I was primarily photographing animals in nature, which made me see a glimpse of the level of skill and patience a nature photographer needs. I'm not sure how they do it! It reminded me of the time I was photographing a basketball game back in college, and I couldn't anticipate any of the moves of the players. Nature photography is definitely a different ball game.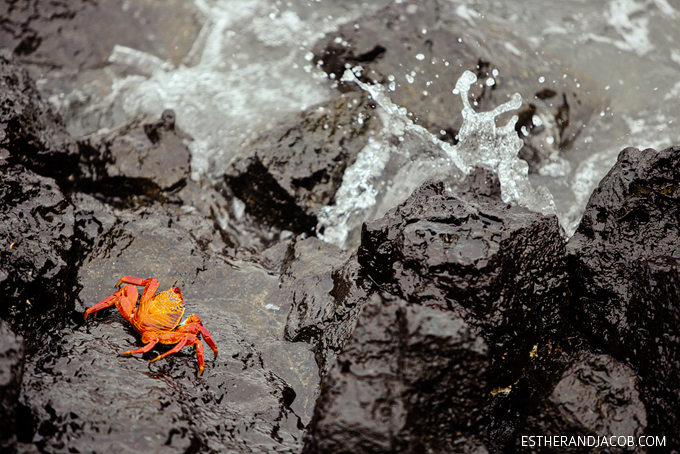 Pin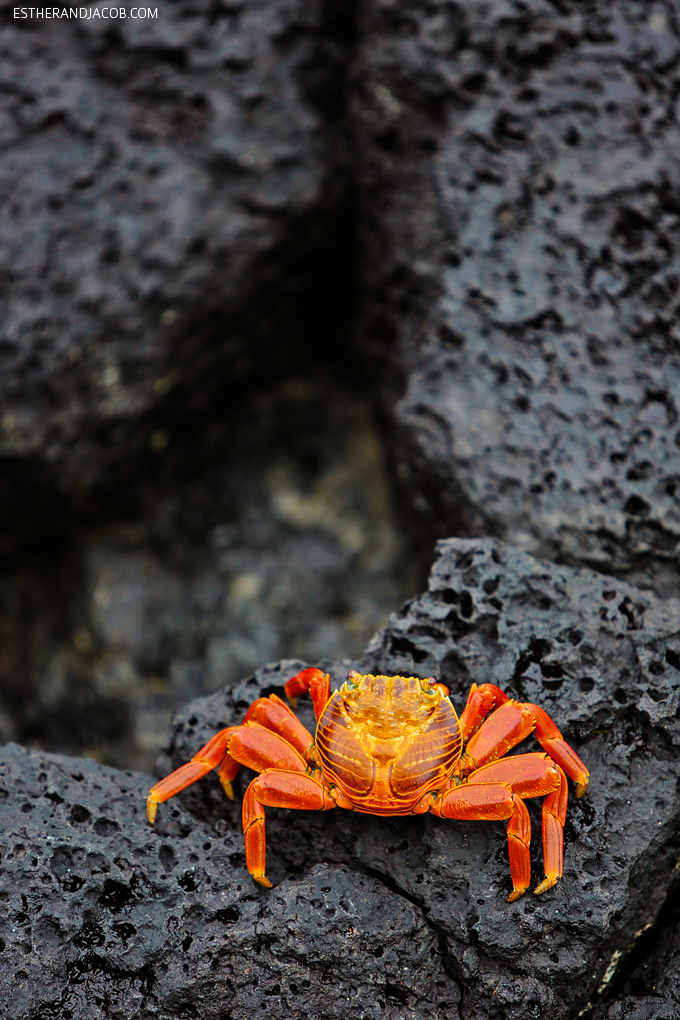 Pin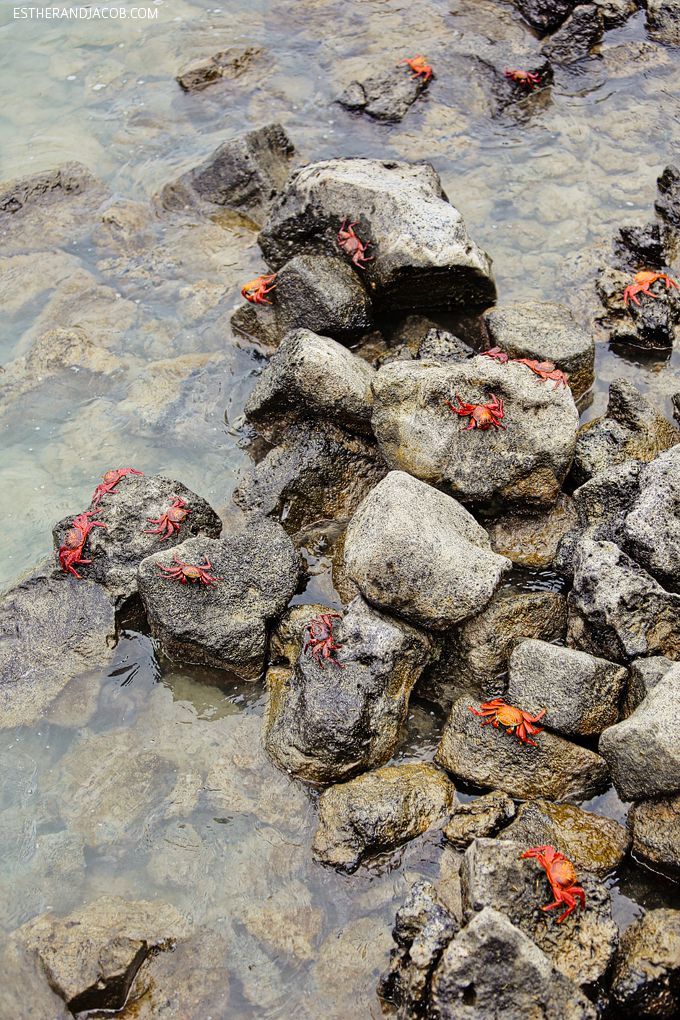 Pin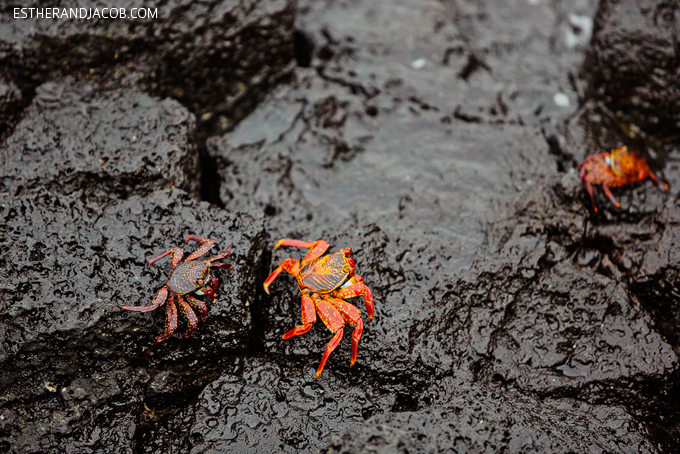 Pin
The Lava Heron is stealthily watching its prey.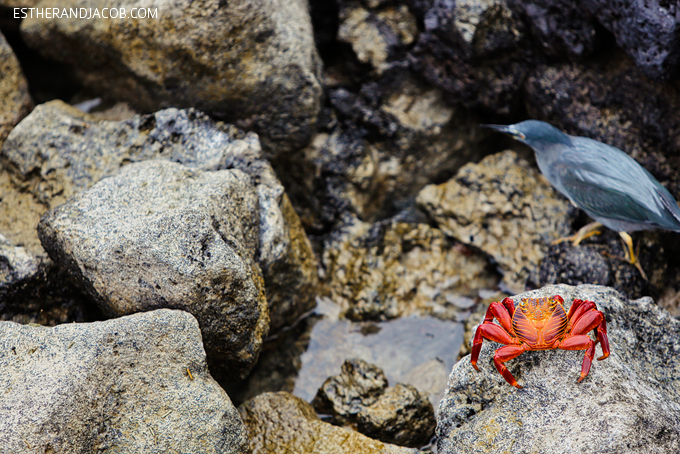 Pin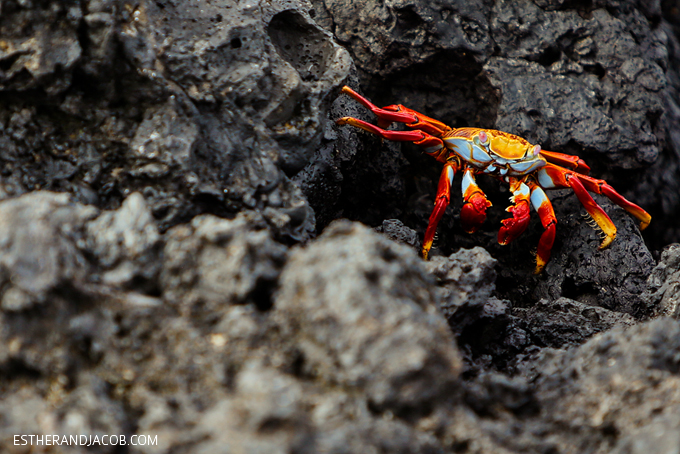 Pin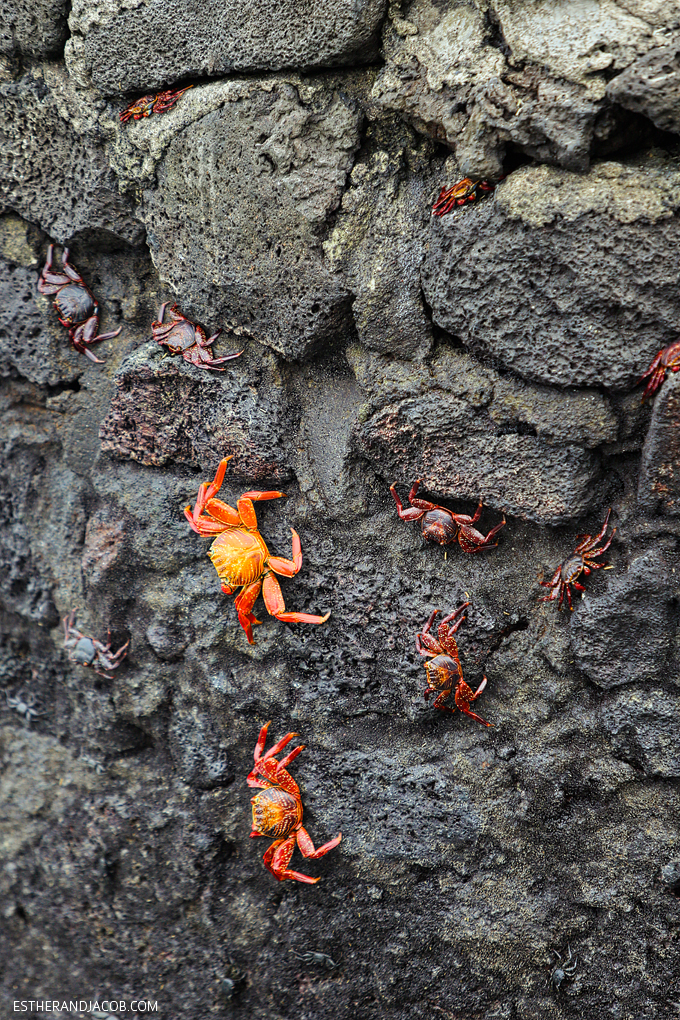 Pin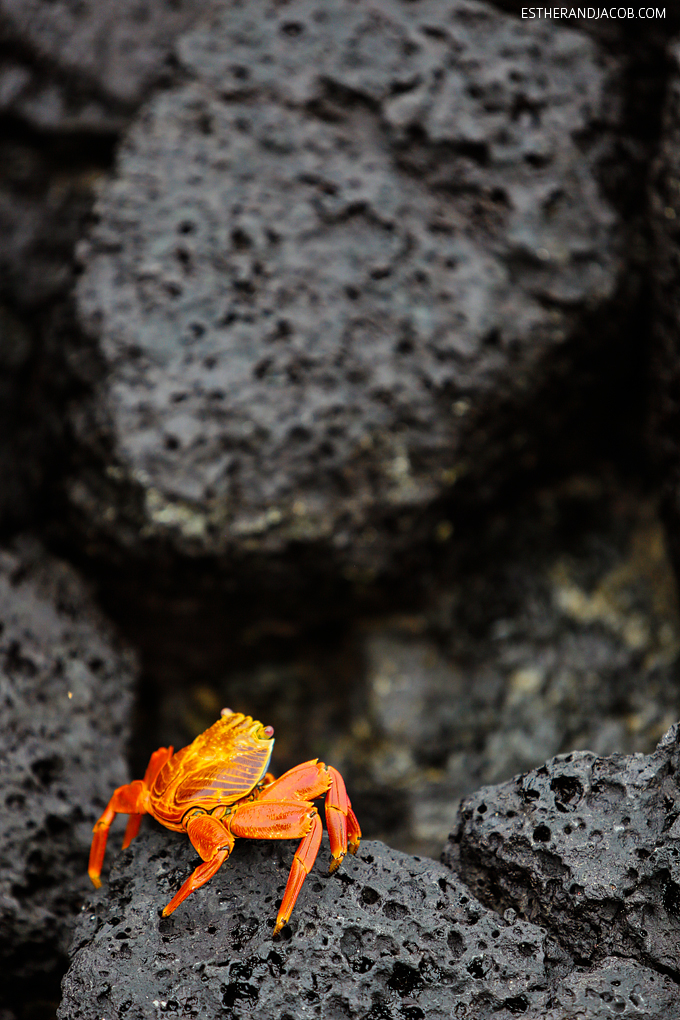 Pin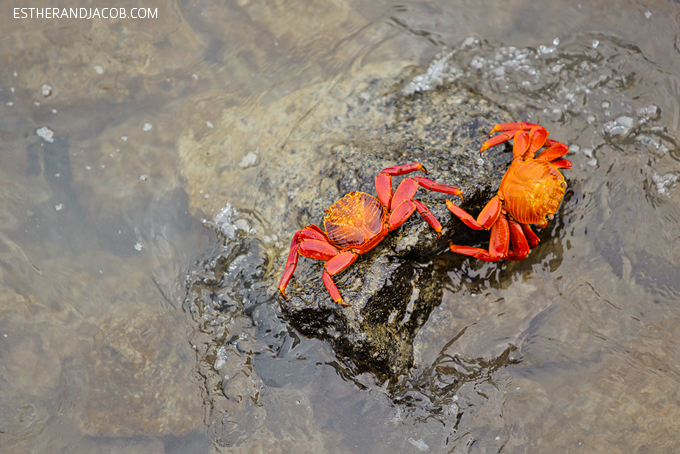 Pin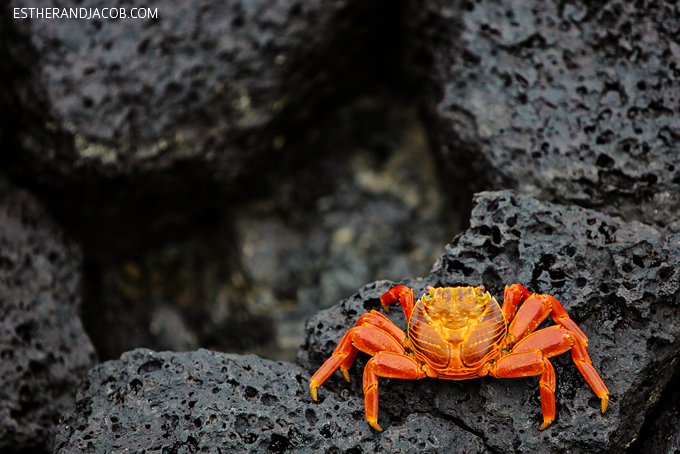 Pin
All photos above were taken with a Canon 5D Mark III and 70-200mm / 2.8L lens. I loved their vibrant colors with the sharp contrast against the lava rocks. I can tell they were popular among photographers.
Sally Lightfoot Crab Facts:
Their scientific name is grapsus grapsus.
Other names are red rock crab, abuete negro, and cancer grapsus.
They grow up to 12 cm (5 in) in length.
The young crabs are black or dark brown in color to camouflage better into the black lava rocks.
They are found living among and cleaning ticks off marine iguanas, a unique trait to the ones in the Galapagos.
They are now protected in the Galapagos and can no longer be hunted  or eaten.
They mainly eat green and red algae, but will also eat plants, mussels, other crabs, baby sea turtles, baby seabirds, and dead animals.
What's the most photogenic animal you've seen / photographed? (link them in the comments below)
I've been doing a travel post every Tuesday. If you want to check out the others, click on the banner below:


Pin

Pin


Pin