After an epic day of snorkeling with whale sharks, stingless jellyfish, and giant manta rays, we weren't sure what else could top it. We've been on so many snorkeling trips, where under normal circumstances, you're extremely lucky if you have a sighting or two. The skeptic in us didn't believe that a place called turtle traffic meant you would actually get turtle traffic.
Within the first 10 minutes of getting in the water, we spotted a couple of sea turtles resting on the seabed, and after that, the sightings never stopped! We stayed in the water for roughly 2 hours and saw over 50 sea turtles swimming or sleeping. They were everywhere!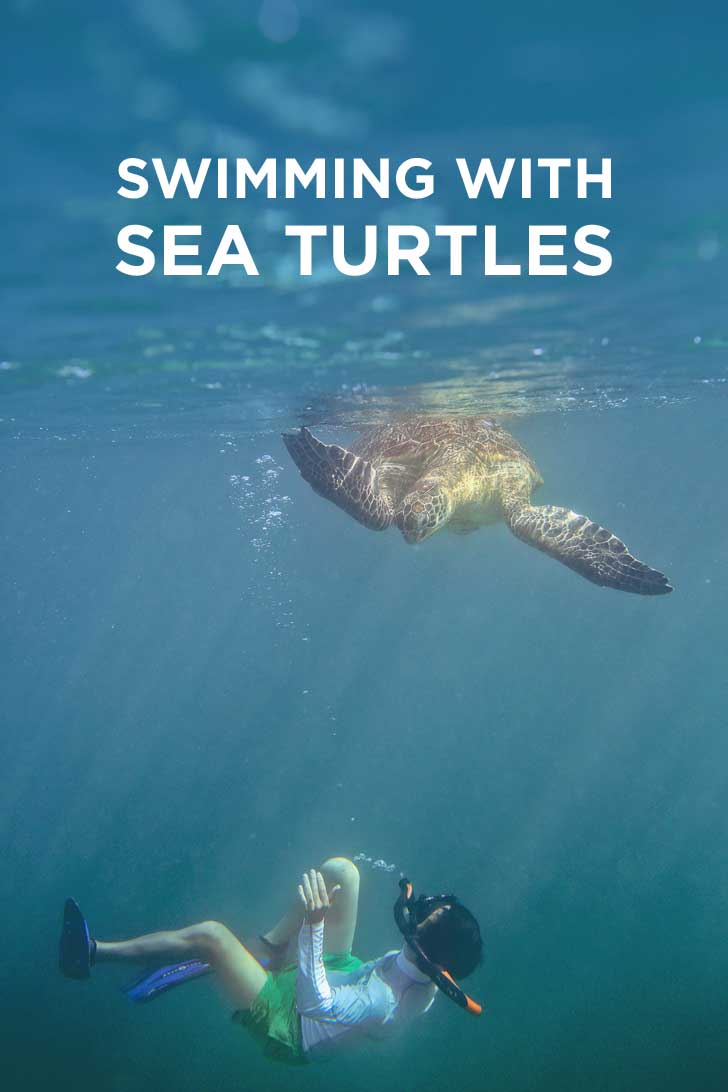 Pin

Pin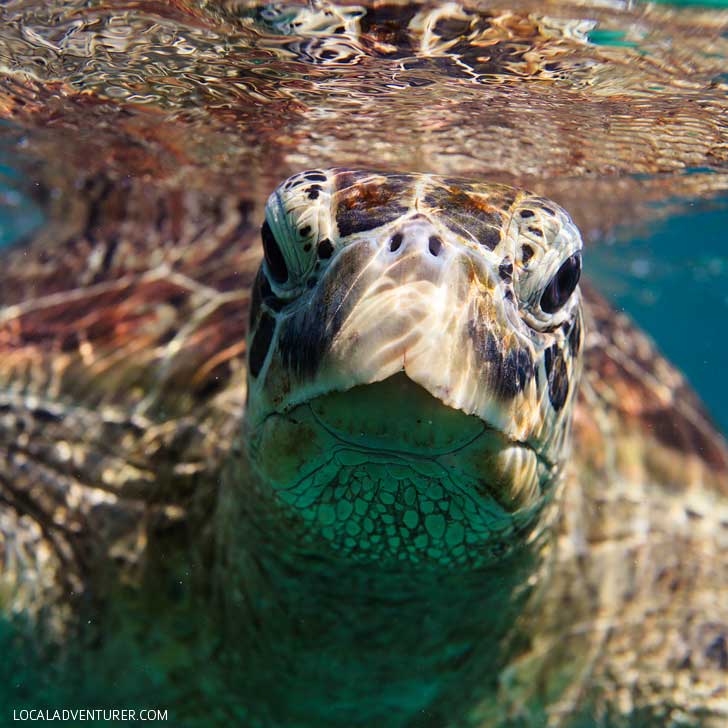 Pin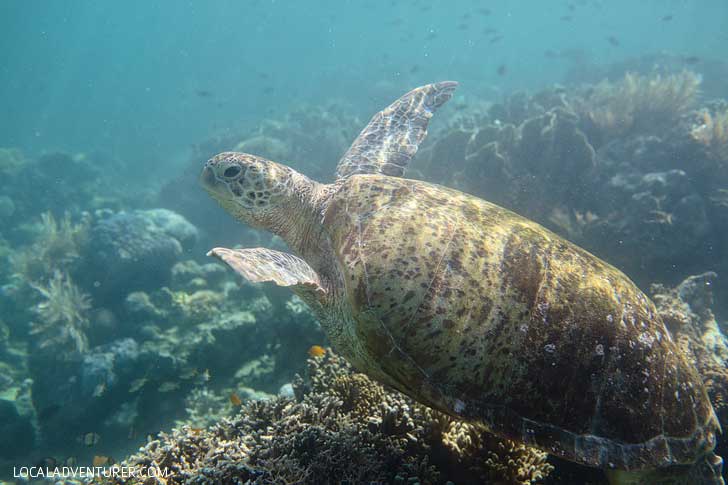 Pin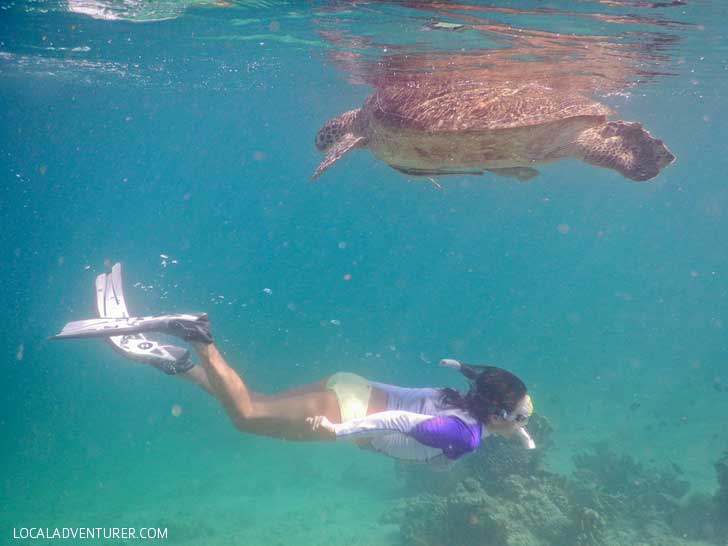 Pin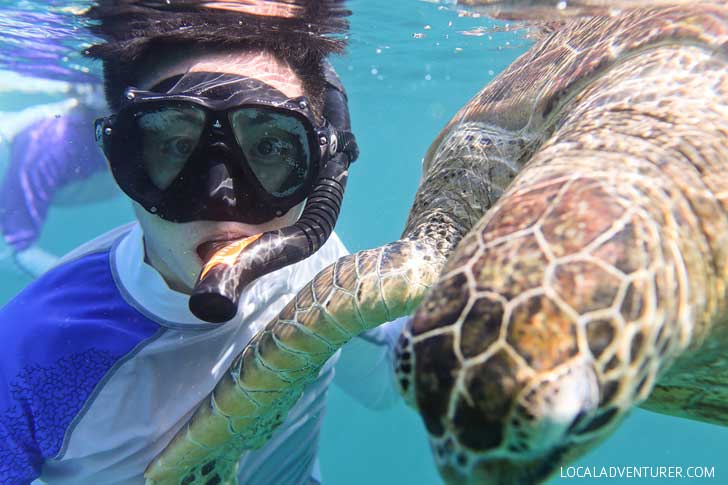 Pin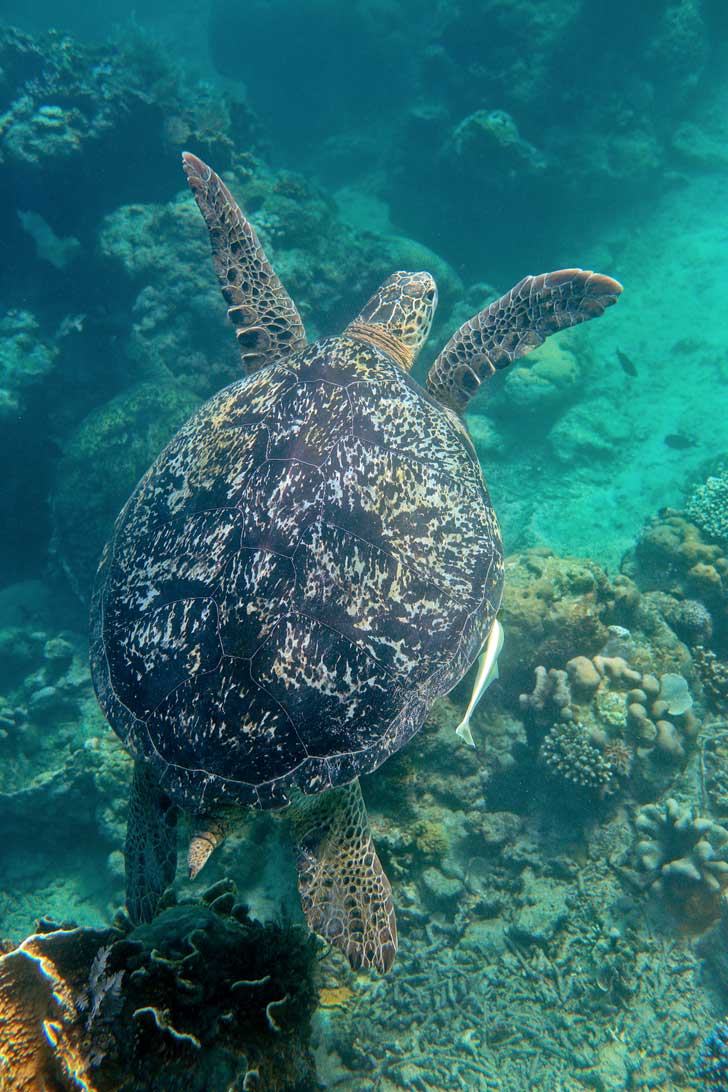 Pin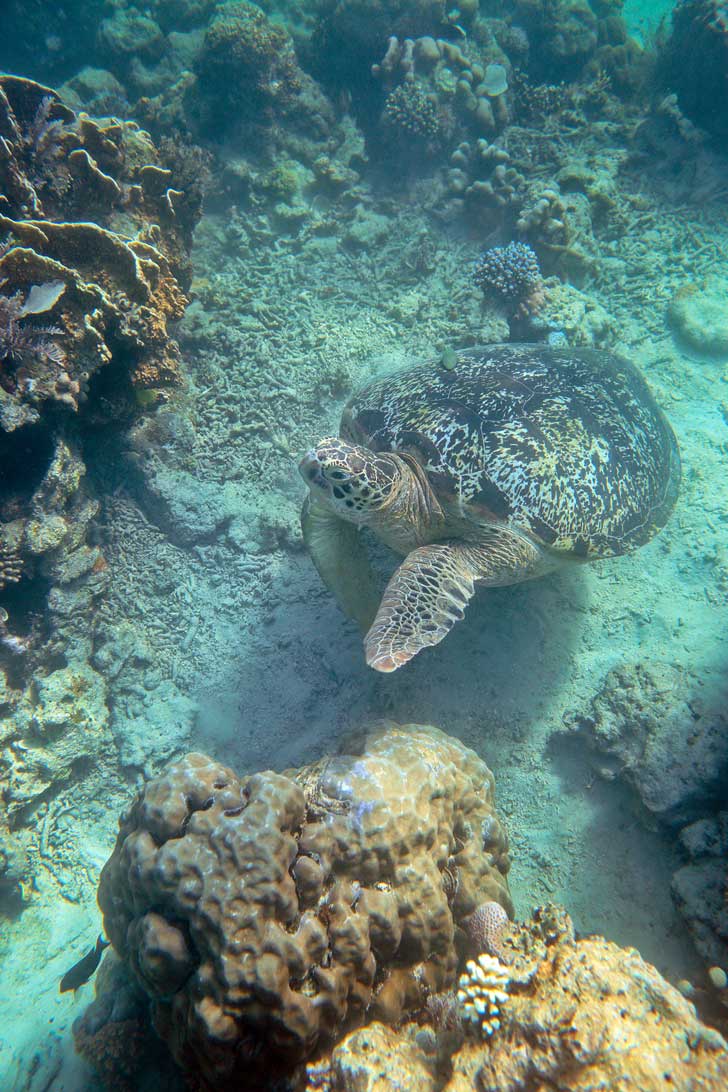 Pin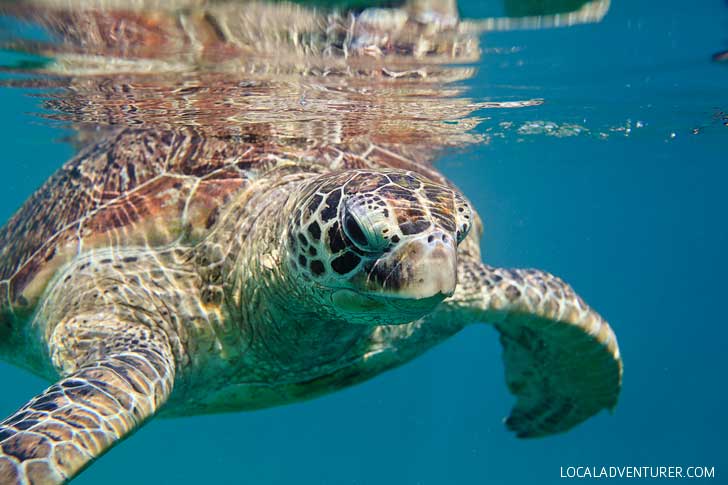 Pin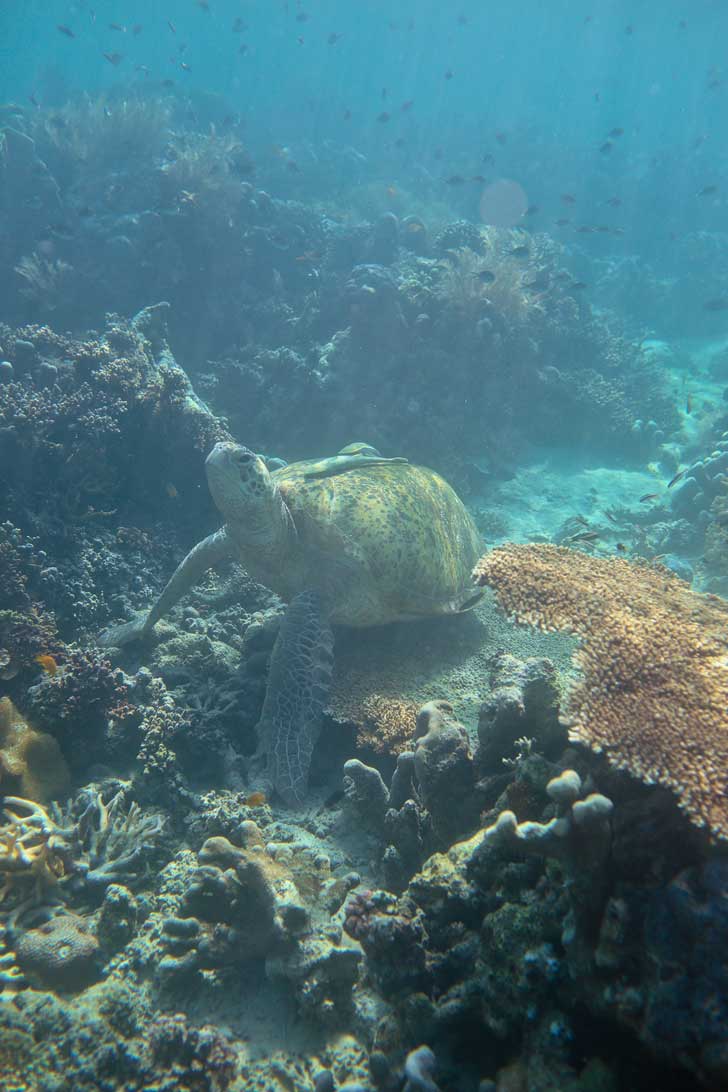 Pin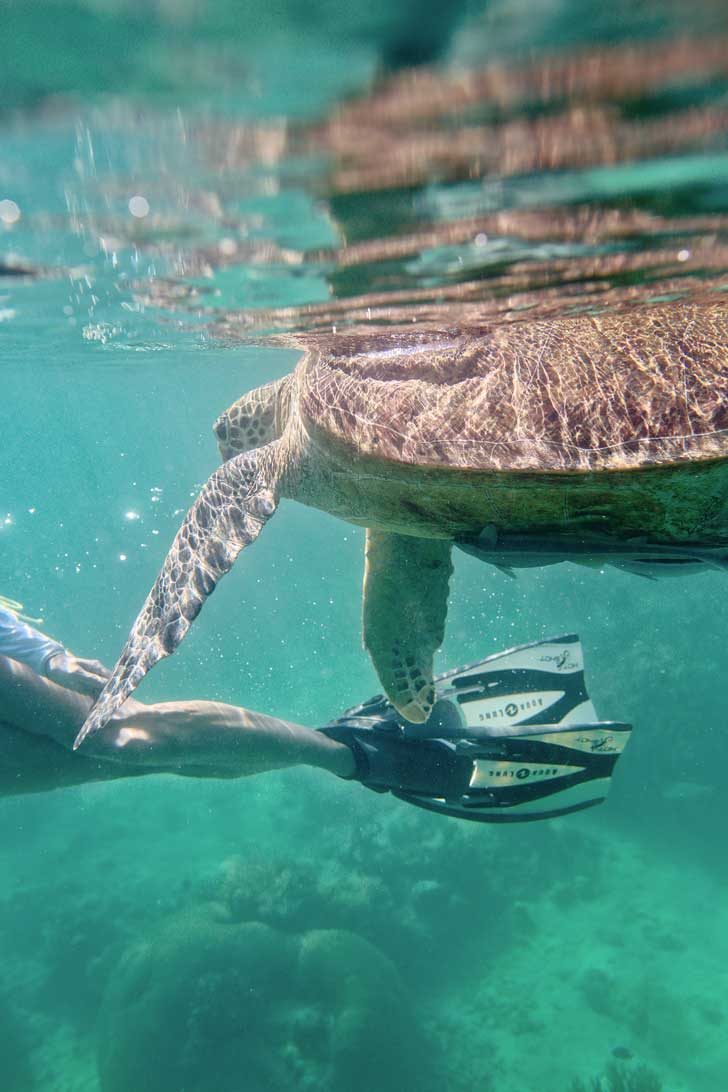 Pin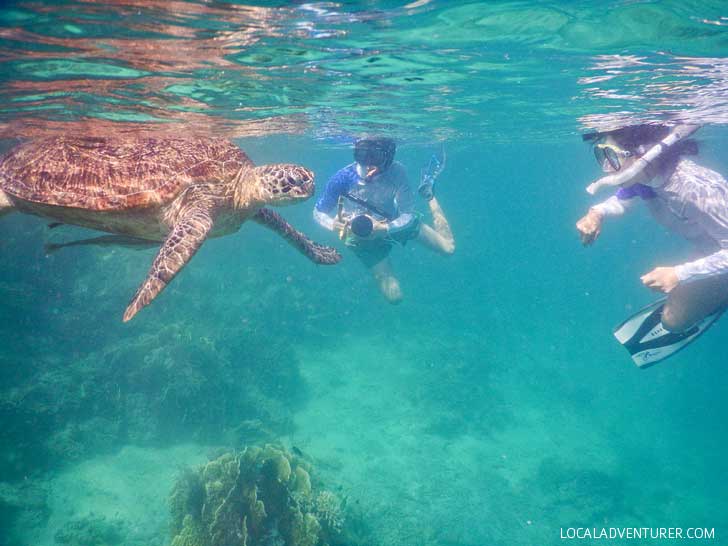 Pin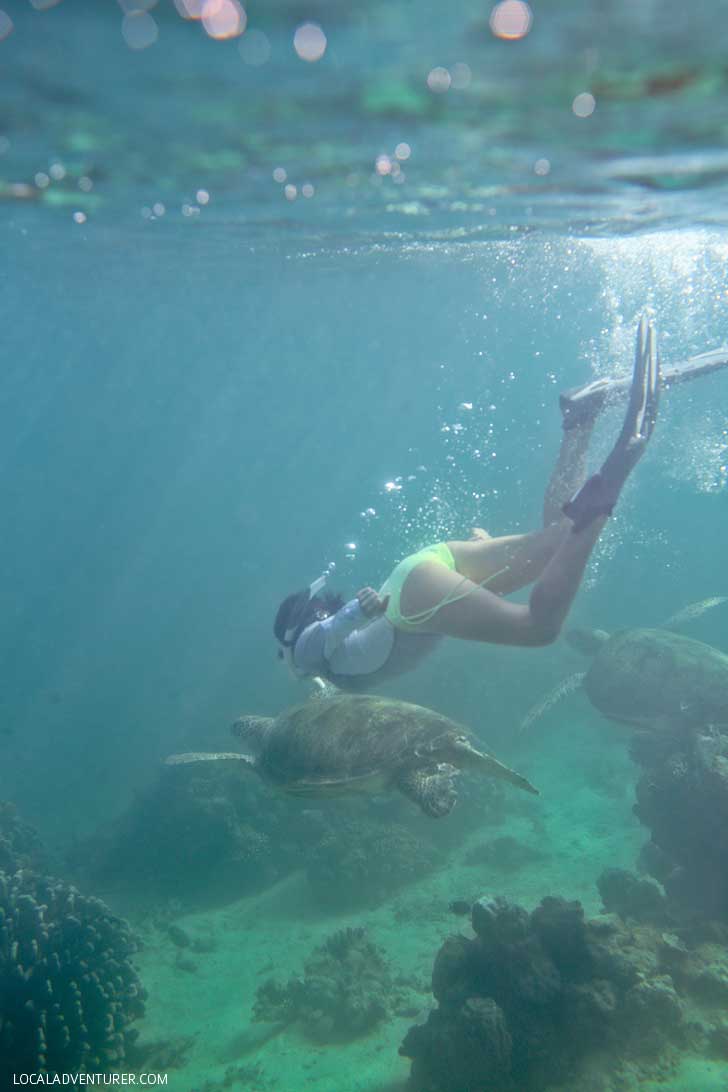 Pin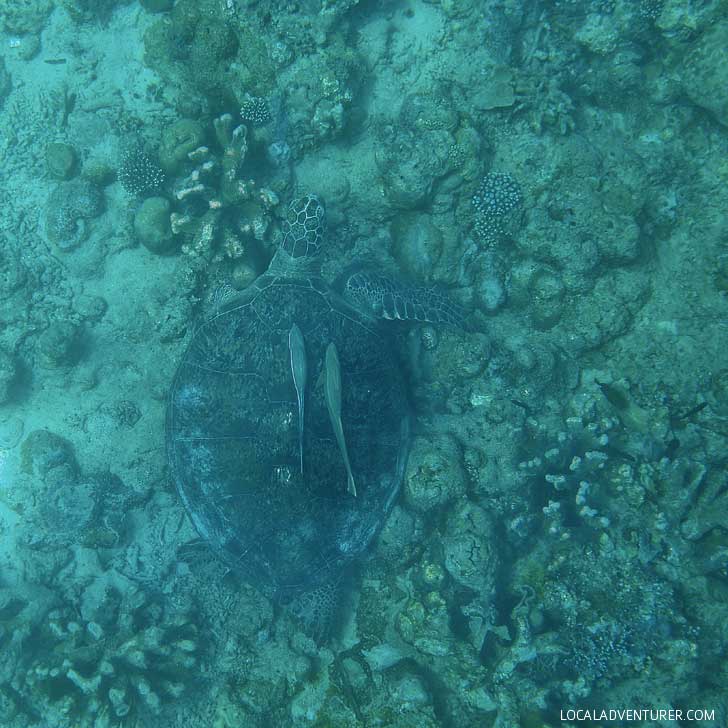 Pin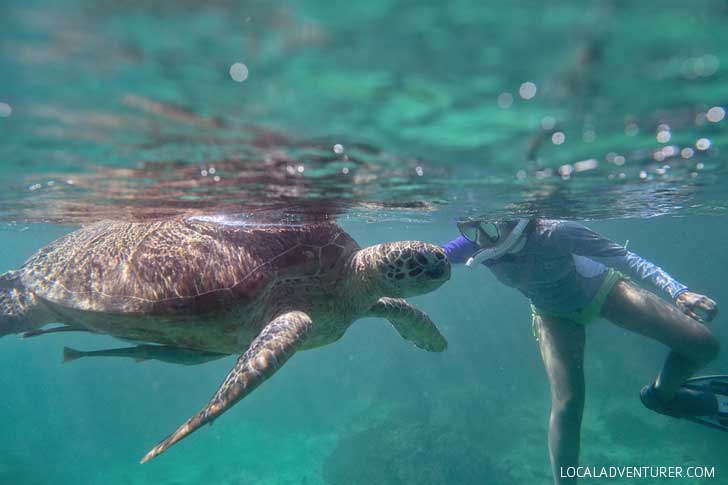 Pin

Pin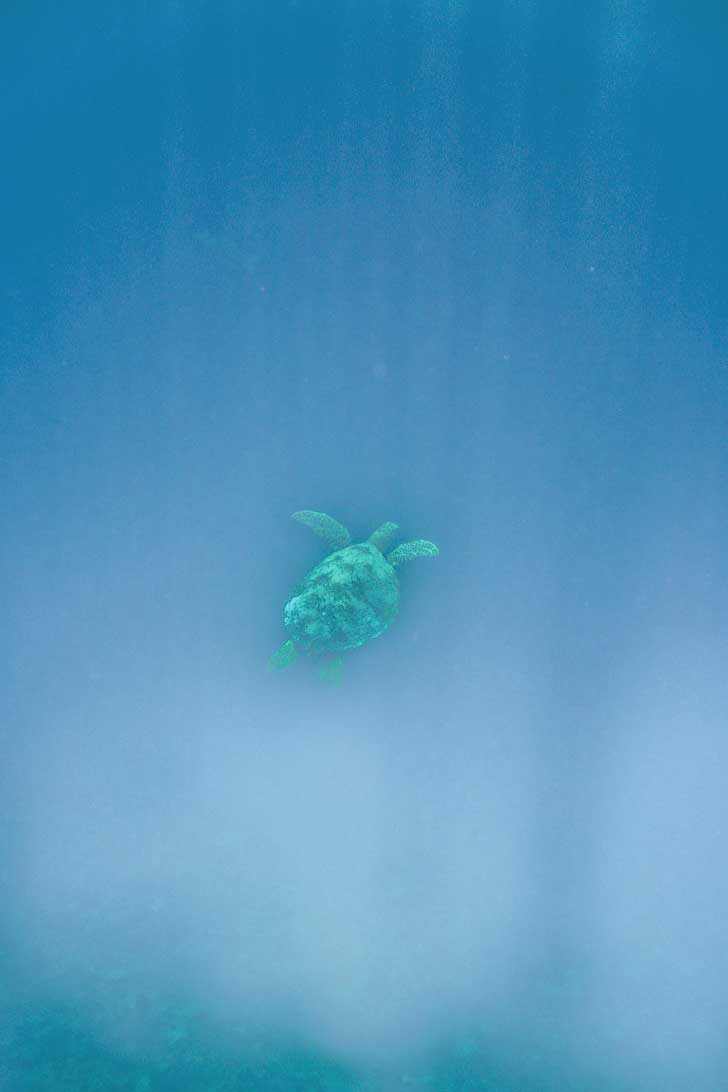 Pin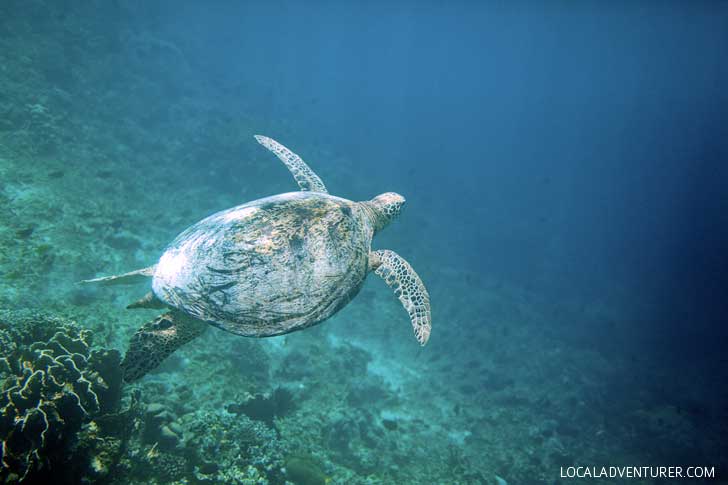 Pin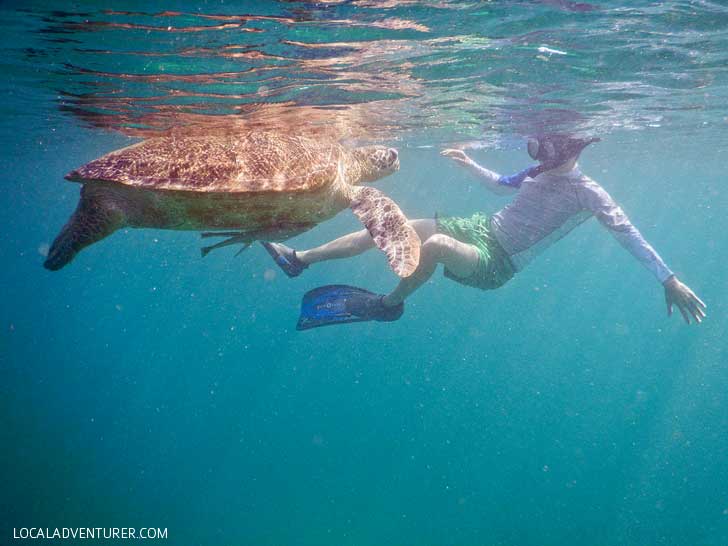 Pin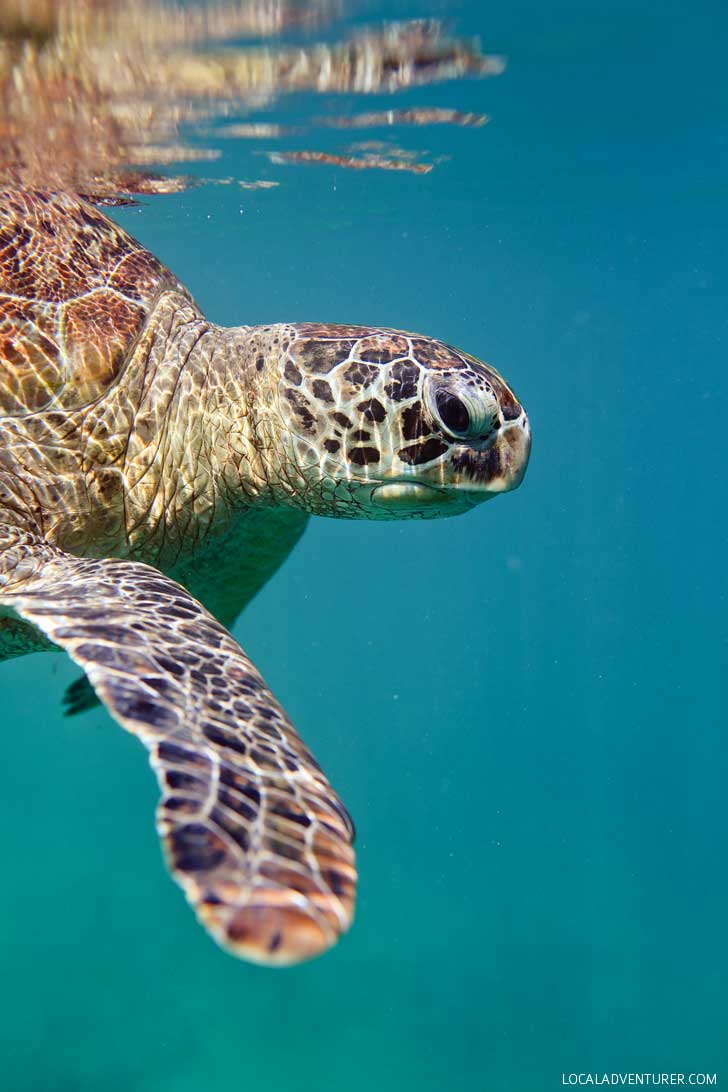 Pin
Our guide told us that he's never stayed in the water that long. Apparently most people are bored or tired after 30-45 minutes, but with so many turtle sightings, how could we get out?? One of them didn't swim off and wouldn't leave (also apparently rare), and gave us a chance to shoot some great close ups of him.
Green sea turtles are a rare sight in most parts of the world, but because of the marine reserve and conservation efforts, the waters near Maratua island are overrun with them! That means you're almost guaranteed to see sea turtles here.
PRO TIPS FOR SWIMMING WITH SEA TURTLES IN DERAWAN INDONESIA:
There are 7 sea turtle species in the world, and you can see 6 in Indonesia. On our trip to Derawan Islands, we saw Green Sea Turtles and Hawksbill Sea Turtles (see the differences).
There is an island nearby that is protected so that the turtles can nest without being disturbed. If you're lucky, you can see baby sea turtles.
We went to two spots: Turtle Traffic off the coast of Maratua Island and one spot was off Derawan Island with no specific name.
Go with a local guide. They've grown up on the islands and know all the best spots to find marine life.
PHOTOGRAPHY TIPS:
WHAT TO PACK:
Bring plenty of sunblock and reapply. This should be a no-brainer, but it still slips our minds when we're out having fun.
Bring a rash guard for extra protection from the sun. We were out swimming all day, so this was essential for this trip.
Don't forget to get lotion that protects from jellyfish and sea lice (baby jellyfish stings).
Check out how to pack for a snorkeling getaway including recommended gear! I personally find it gross to share snorkeling gear with strangers.
WHAT'S NEARBY:
Where have you seen sea turtles? What marine animal do you want to swim with?