Seems like every year that we told ourselves we need to go out and date more, life always seemed to get in the way. Don't get me wrong, we've been through a lot of life changes in the three and a half years we've been married. Jacob quit his corporate job to help me run my wedding photography biz. After that, we both quit wedding photography, rented out our Atlanta house to a nice couple, and moved to LA to pursue youtube as a career. Then we moved again.. this time to Las Vegas as of February. We're on the move, and we're hustlin.
Yep, life can always get in the way if we let it. And we did for a long time.
That's why as part of our 14 in 2014, we decided to go on 52 dates this year. And so far I'm grateful that this challenge has helped us carve out more "us" time. No matter how crazy life gets, there are no excuses. We just have to be much more intentional about our time (read this book). We've also been trying to keep our budget at $100 a month (this rolls over). Sometimes this means that we have to get a little creative so that some dates can be cheap or free to save money for fancier ones.
This past week we went to the mall and took cheesy mall pictures like back in high school except without all the glow and glamour. Guess that went out of style. ;) We got a groupon for the picture people and for $16, it included the session, one 10×13, one 8×10, two 5×7, ten 4×6, and 16 wallet sized photos. It was a really good deal! I know some photographers refuse to do this, but I'm not gonna act like it's beneath me. Heeyyyy for $16? Sold!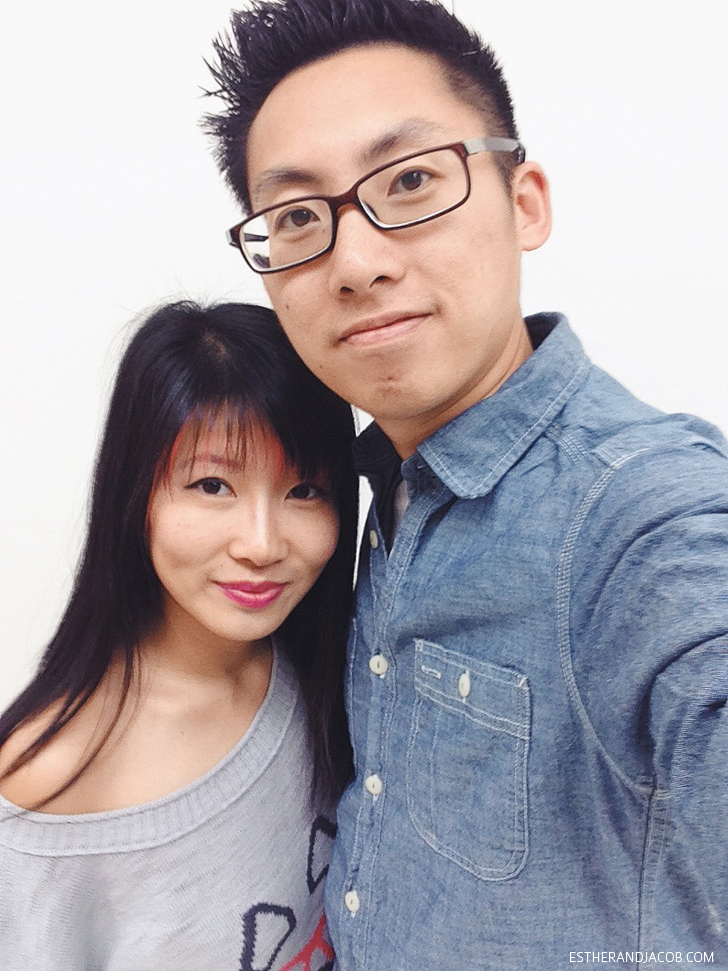 Pin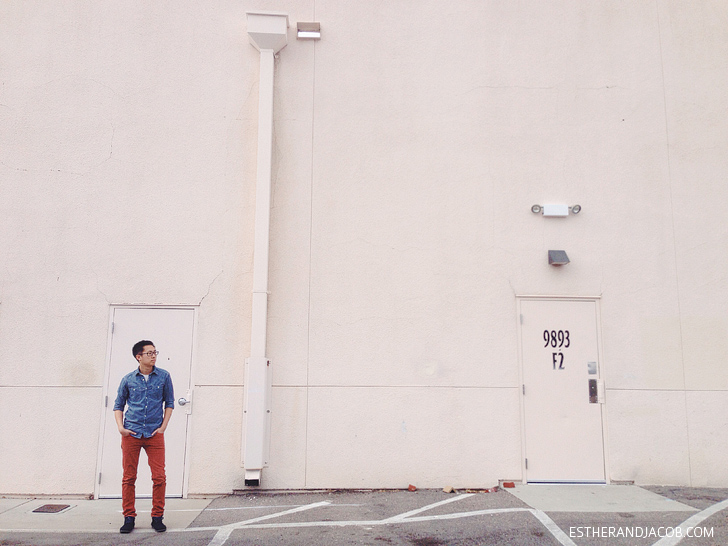 Pin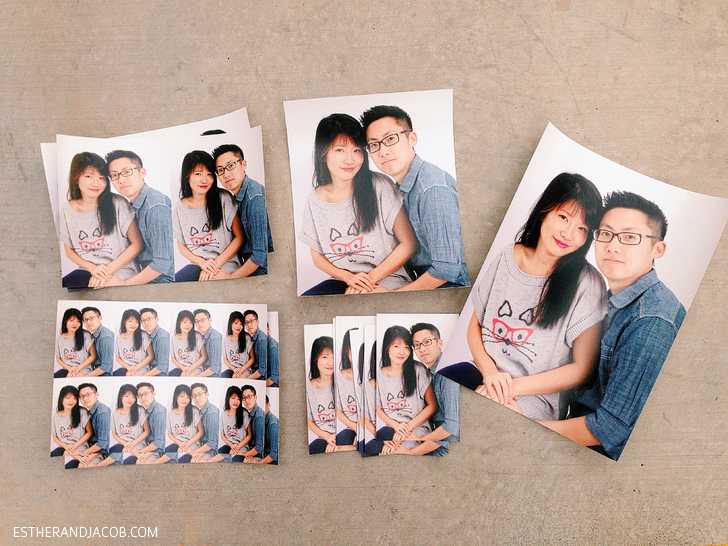 Pin
All photos taken with an iPhone 5.
17 Creative Date Ideas for YOU!:
An update on the dates we've been on so far:
Go to an arcade – D & B where it all began.
Go to a local bookstore – The Last Bookstore & PIES!
Attend a movie screening – Dinner and Dumbbells with Lana and Nathan.
Eat a progressive dinner – Italian and Dessert at Mon Ami Gabi.
Stay at home and fill out our 3 year journal together.
Do a beer tasting – don't have photos, but check out our San Diego brewery tour.
Paint pottery – made a water bowl for the cats at Bee Creative Ceramics
Go hiking – Red Rock National Conservation Area.
Walk the streets of downtown – Fremont Experience.
Go to an interactive museum – Pinball Hall of Fame.
See a local art installation – The Life Cube.
Have brunch and see a matinee – Crepes and Muppets.
Go to an Art Walk – First Fridays
Not ready for kids? "Window shop" at a pet adoption – Petapalooza
Go to a food truck park – Las Vegas Foodie Fest.
Sam's Club or Costco and get free samples on the weekends.
Get mall pictures taken (this post!).
MORE: Alphabet Date Night Ideas from A to Z
Even though we are behind schedule, I'm so grateful that we've been learning to be more intentional and to appreciate our time together.
Gratitude Quote of the week by Ellen Goodman:

Pin
What could you cut out of your life right now to make time for something more important to you?
This is my gratitude practice for week 34. 18 more weeks to go! Click the banner below to see my previous gratitude posts:


Pin


Pin