Ever wonder what's down Zzyzx Road? We have your answers here.
Since moving to Vegas, we've made countless drives to LA. And every time we do, we always talk about Zzyzx road as we drive by it. If you've ever done the drive, I'm sure the peculiar name caught your eye, but how many of you know what's at the end of the road? We decided we had to see for ourselves.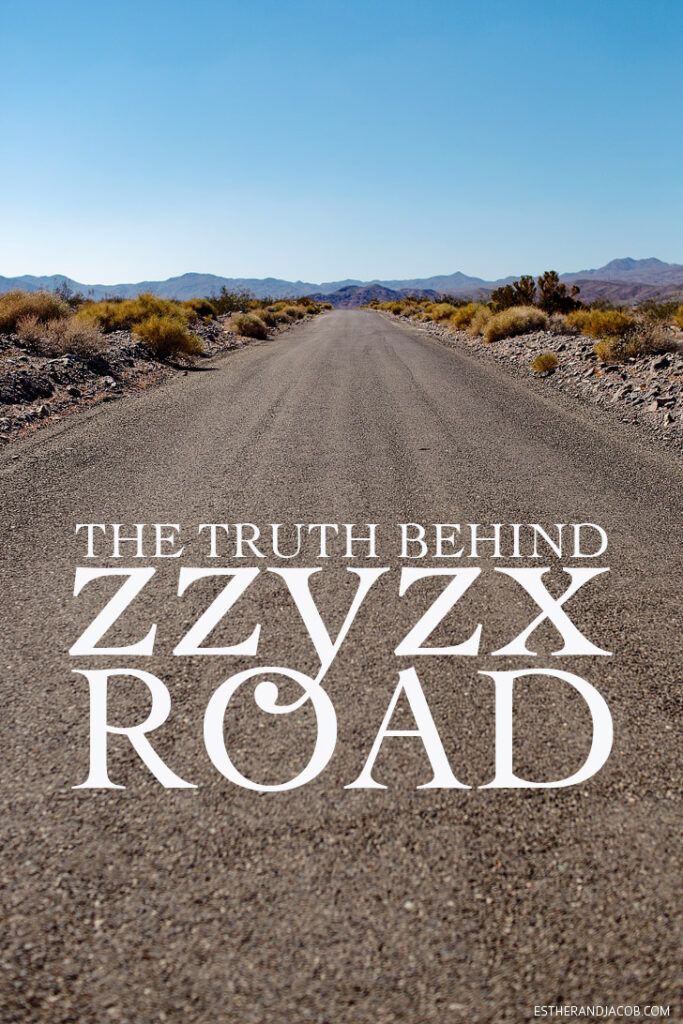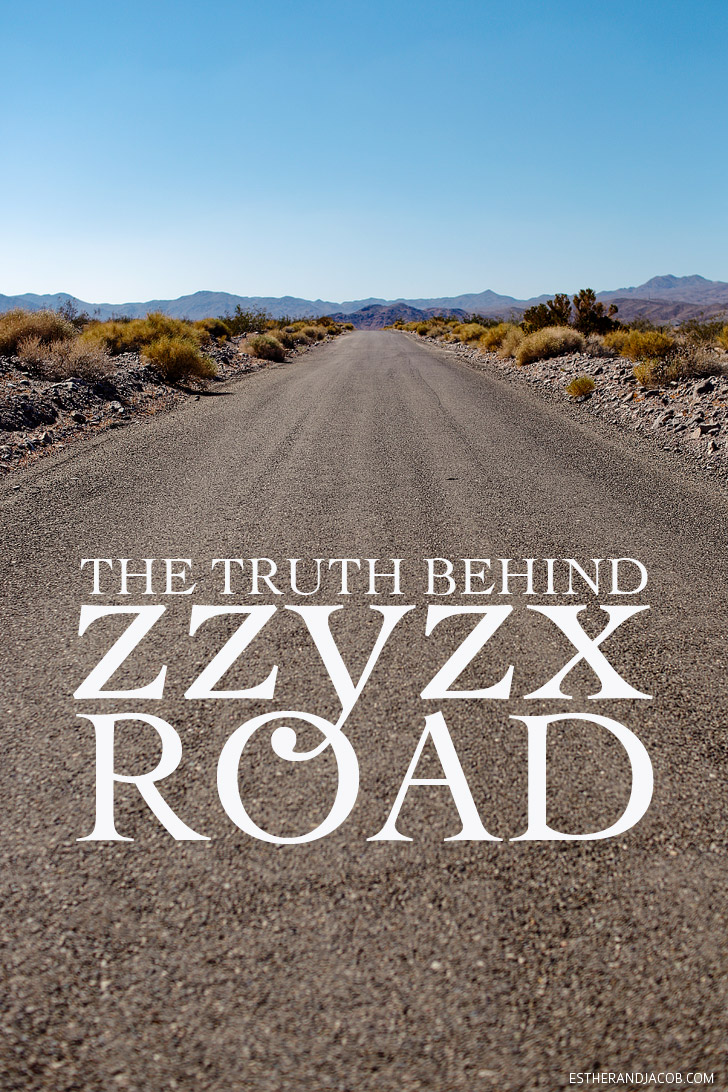 This post may contain affiliate links, where we receive a small commission on sales of the products that are linked at no additional cost to you. All opinions are always our own. Read our full disclosure for more info. Thank you for supporting the brands that make Local Adventurer possible.
Last Updated: January 21, 2023
What is Zzyzx Road?
The Zzyzx exit (pronounced zei-zix) is two hours outside of Las Vegas in unincorporated San Bernardino County. 5 miles south of the exit, we discovered an oasis that we later learned has quite an odd history. Initially known as "Soda Springs", this was a popular stop for Indians, Spanish explorers, an Army outpost, miners, and the railroad. The name is made up so that it would be the last listing in any directory.
See More: 15+ Best Day Trips from Las Vegas You Can't Miss
The History of Zzyzx Road
Initially known as "Soda Springs", this was a popular stop for Indians, Spanish explorers, an Army outpost, miners, and the railroad. In 1944, LA radio evangelist Curtis H. Springer decided to make the mineral springs a health resort. As a gimmick to be the last listing in any directory, he and is wife ended up naming it the "Zzyzx Mineral Springs and Health Resort" as it's "the last word in health" and the last word in the English language.
The resort was a huge success! They constantly had guests frequenting the "healing waters" and Springer shipped his "medical products" all over the world. In the 70s, the government realized that they had no legit claim to the land and evicted them. Since then, it's been taken over by the Bureau of Land Management. A group of California State University campuses manages Zzyzx as a Desert Studies center and the site is a protected habitat for the Mohave Tui Chub, which Springer had stocked in his pond and has died off almost everywhere else.
If you do a bit more digging, you'll find bizarre stories of unexplainable healings and claims that it's the true fountain of youth. There are even news articles of when it was an army base how people were miraculously healed. Regardless of what you believe it may be, it was definitely an unexpected adventure off a road that we've seen so many times!
See More: 101 Things to Do in Las Vegas Bucket List
Getting to Zzyzx Road
Getting to Zzyzx Road is easy. Driving along Interstate 15, take Exit 239 (or Zzyzx Road). Once you exit, there is only one way to turn. Follow this dirt road roughly 5 miles and you'll find the Zzyzx Mineral Springs.
If you need something to put into your GPS, you can use these coordinates: 35.1428071,-116.1078728 (map)
See More: 101 Things to Do in Las Vegas Bucket List
Essential Tips to Visit Zzyzx Road
Exit off of I-15, and drive south for approximately 5 miles on the paved road. You'll hit a short section (0.1 miles) of a dirt road at 3.5 miles, but the rest if paved until you reach the oasis.
If you're worried about getting lost, download google maps of the area so you have offline access to it.
When we visited, we didn't wander too much since we know that people use it as a research facility. We didn't run into anyone but decided to stay on the outskirts out of respect.
If you want to watch the lowest-grossing movie ever starring Katherine Heigl, check out Zyzzx Road the movie. They even spelled the road name wrong. On purpose?
Where to Stay in Las Vegas
Is there a road near you that you've always wondered 'what lies at the end'?
DID YOU ENJOY THIS POST? PIN IT FOR LATER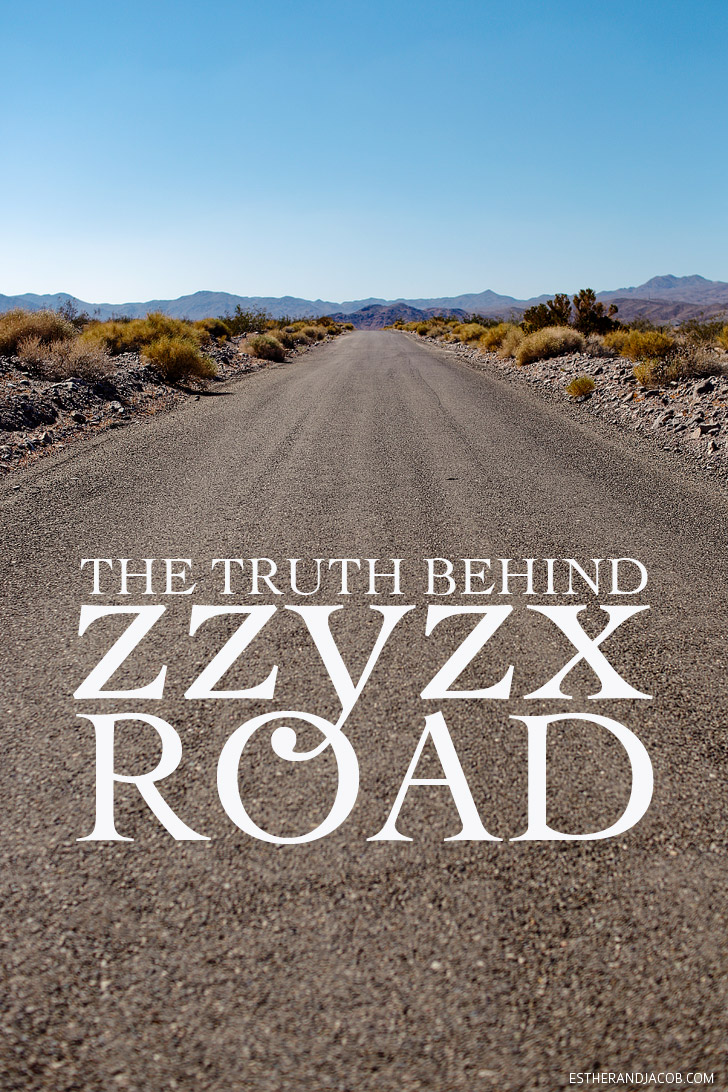 SEE MORE LAS VEGAS GUIDES
⟡⟡⟡⟡⟡
"Discovery consists not of seeking new lands but in seeing with new eyes" – M. Proust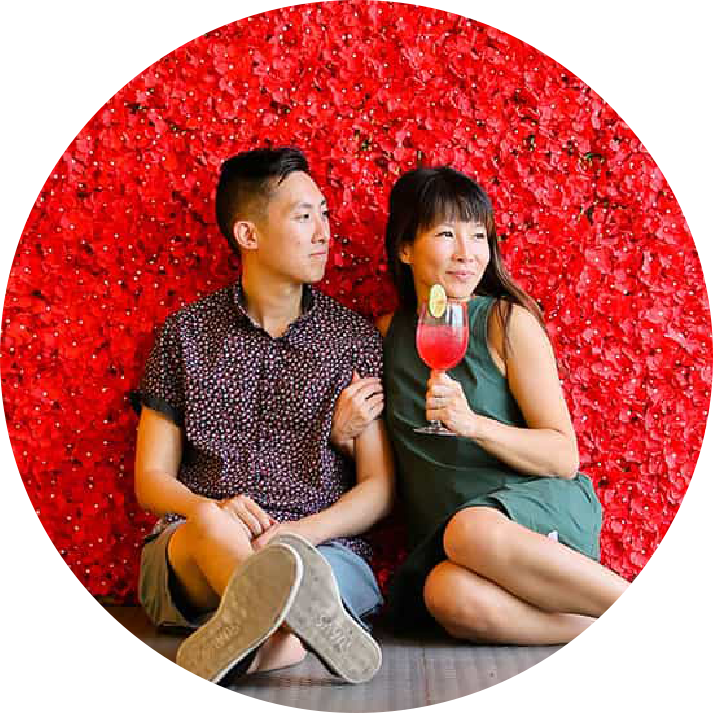 Esther + Jacob
Esther and Jacob are the founders of Local Adventurer, one of the top 5 travel blogs in the US. They believe that adventure can be found near and far and hope to inspire others to explore locally. They explore a new city in depth every year and currently base themselves in Las Vegas.
Follow on Instagram (E + J), YouTube, TikTok, and Pinterest.