We didn't go to very many flea markets while we lived in Los Angeles, but I would say the Melrose Trading Post is a local favorite. Jacob and I enjoyed perusing the selection of antiques, artwork, etc from different vendors. We also didn't mind paying full admission because it helps support the neighboring public schools (the MTP coupon for $1 off admission helps if you plan on being a regular though).
I had my eye on a pretty little typewriter, but because we've been moving around so much, we've been trying our best not to collect more things. Definitely a good decision because we ended up moving to Las Vegas at the end of one year, and who knows where we will end up next! I did bring home a few succulents (R.I.P) and a couple of vintage postcards from where I grew up. Midwest represent! ;)
Melrose Trading Post Los Angeles Flea Market Schedule & Address:
Melrose Trading Post at Fairfax High
7850 Melrose Ave
Los Angeles CA 90046
Sunday 9 AM-5 PM
Melrose Trading Post at Taft Charter High
5461 Winnetka Ave.
Woodland Hills, CA 91364
Saturday 9 AM-3 PM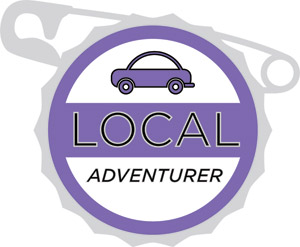 Have you ever been to a flea market?
What's your favorite flea market?
What's your favorite thing you bought?