Hey there! We'd like to welcome you to the Clear the List Linkup, where we share our goals and motivate one another to pursue our dreams. We'd love you to be a part of our community. Join us by adding a link to your own goals post at the bottom of the post.
I'm sad I missed last month's link up. We were traveling 23 days out of the month, and now we're currently in Yosemite snowshoeing (hopefully our snow chains have worked properly, and we haven't driven off a cliff by now). So far I've been doing alright on my 16 goals in 2016. The first month is usually the easiest month. It's always month three that gets tricky and challenging. What about you?

Singapore
Ho Chi Minh City & Ha Long Bay, Vietnam
Jakarta & Derawan, Indonesia
Seoul, Korea
LA & Yosemite National Park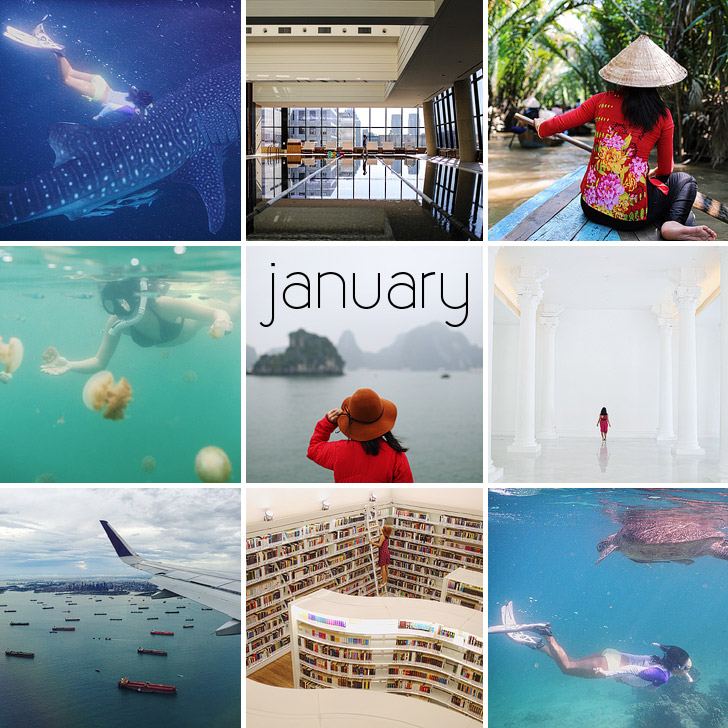 Pin

Read 1 book.
Go rock climbing twice a week (when in town).
Write in my gratitude journal every day.
Instagram every day (we have internet).
Celebrate & take time to reflect on my birthday!


Pin
<div align="center"><a href="http://localadventurer.com/tag/clear-the-list" title="Clear The List Goal Setting Blogging Community"><img src="http://localadventurer.com/wp-content/uploads/2015/09/Clear-The-List-4-Lines-01.jpg" width="350" alt="Maximize Your Month" style="border:none;" /></a></div>