Throughout the years moving from city to city, we've been fortunate enough to get to know some extraordinary, talented people, some of whom you may recognize. No matter what they do, one thing we've always had in common is our love for travel. We thought it would be fun to get a little insight into how others travel or what it would look like behind the scenes traveling with them. Welcome to our "Travel With…" interview series!
Tell us about you. Who you are and what you do (brag about yourself!).
Hi, my name is Cassey and I am the creator of Blogilates! The simplest explanation of what I do? I am a fitness entrepreneur and the designer of POPFLEX Active. Brag? I usually don't like to do that but since you asked nicely – I was just recently named the #3 most influential health and fitness person on the planet… right after Oprah!
What do you love about traveling?
I love being inspired by the newness of it all – the food, the culture, the customs, the architecture, and nature. Discovery excites me.
What does traveling locally mean to you?
I am so lucky to live in LA – where you can live up the city life or chill out in a majestic national forest. Traveling locally means discovering new things in your own backyard!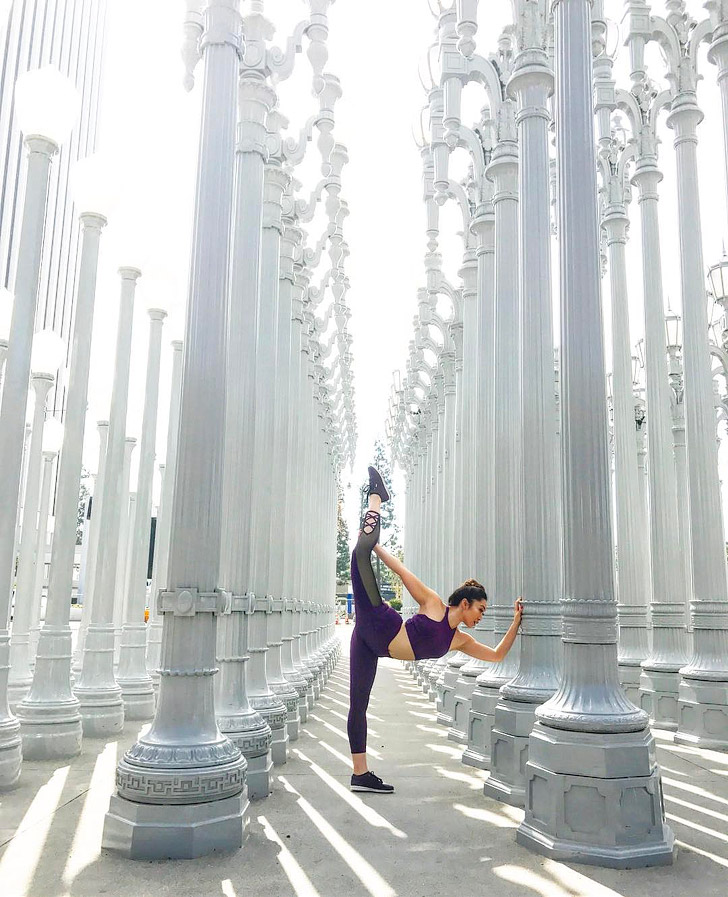 Pin
Describe your travel style in 5 words.
Yoga pants, pockets, water bottles, eating, walking.
What is your typical travel outfit?
Head to toe POPFLEX Active with sneakers!
What luggage or travel bag do you use?
A Nicole Miller carry on roller luggage and a Timbuk2 backpack.
What is the first thing you look for when you arrive at your destination?
I go on Yelp and figure out what to eat!
What is the first thing you do when you enter your hotel room?
Admire the interior design and then jump on the bed!
Do you have any travel rituals?
When I am in a new place, I go for a jog outside to take in the new sights while getting my exercise in.
Music is always important when we travel, who have you been listening to lately?
I love pop instrumentals.
How long does it usually take you to pack?
I always wait til the last hour before we have to leave for the airport. I know. It's bad. That's when I can get the motivation to pack.
What do you use to shoot photos on a trip?
My iPhone or our Canon 5D Mark III.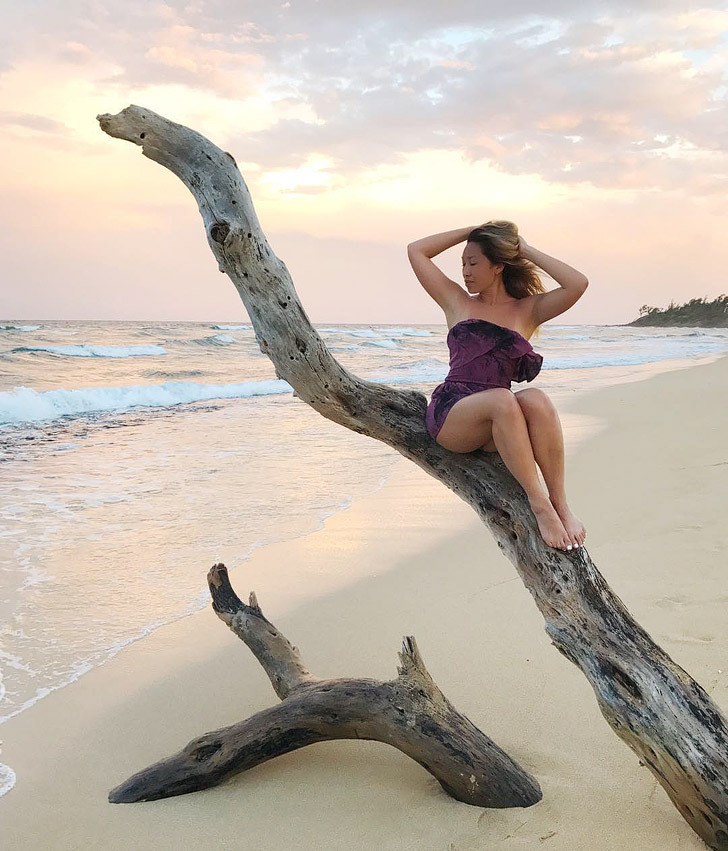 Pin
SPEED ROUND:
Aisle, Window, or Middle Seat? Aisle.
Roadtrip or International? International.
Beach or Mountains? Beach.
Hotels, AirBnBs, or Couch Surf? Hotels.
Sleep with sheets tucked in or do you pull them out? Pull em out!
TRUE OF FALSE
I've taken home toiletries from a hotel before. True.
I like getting new towels every day. True.
I do research about a place before visiting. True.
I always try the local cuisine. True.
I'm always updating my social media when I travel. True.
FILL IN THE BLANK
I can't travel without

my water bottle

.
I usually order

water

 to drink on a plane.
My favorite airline is

Singapore Airlines

.
My favorite hotel is

The Fullerton in Singapore

.
The most recent place I traveled to was

Chicago

.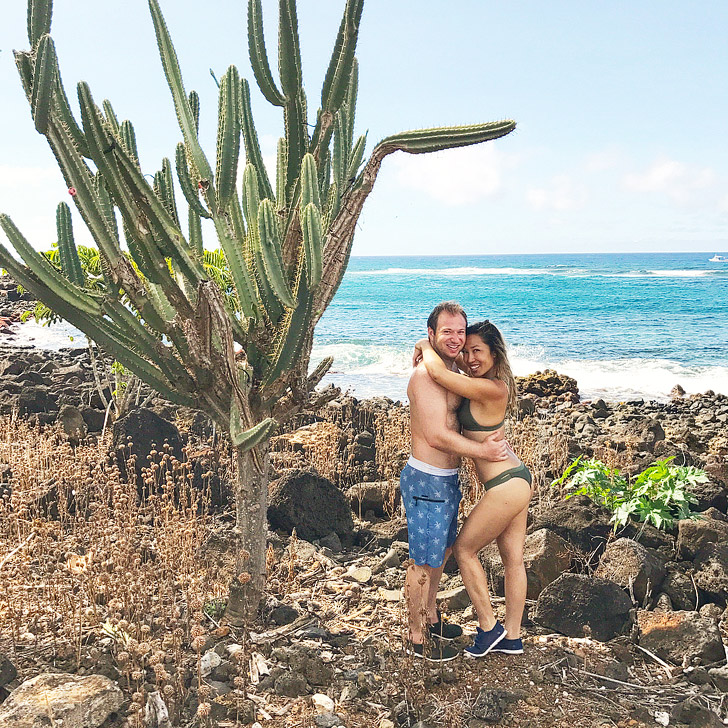 Pin
Why do you think it's valuable for people to travel?
If you're lacking inspiration, change up the environment and change your perspective. It can help you get really creative.
What is one tip you would give to others about traveling?
ALWAYS bring a water bottle. Mine is basically glued to my hip. I hate being dehydrated (which tends to happen when people travel) so I stay on top of my game by prepping detox water (water with cut up fruits and ice) in my backpack.
Where on social media/online can people find you?
You can find me @blogilates on YouTube and Instagram.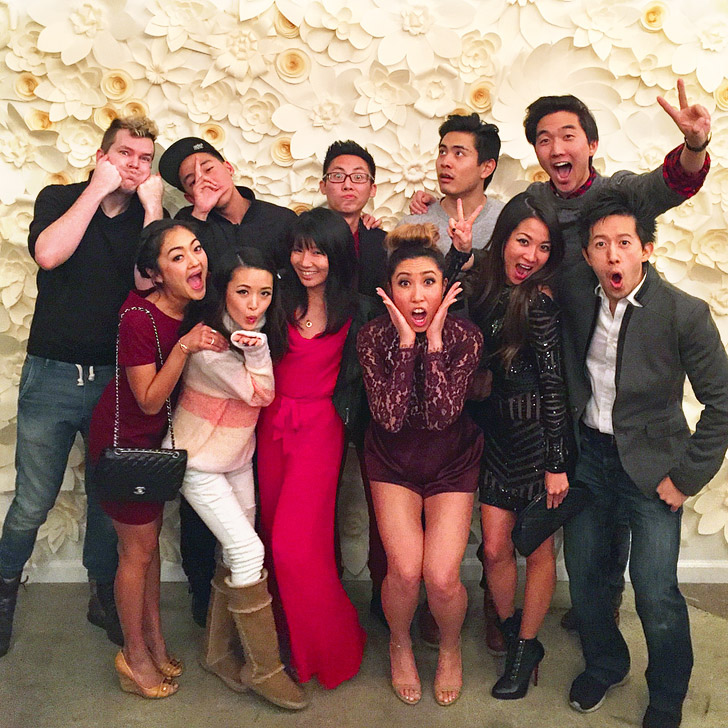 Pin
Since this is a new series, we'd love to hear your feedback. Let us know if there are any questions you'd like us to add to future interviews and who else you would like to see!