Thank you Bota Box for sponsoring this post. All opinions are our own.
Thank you for supporting the brands that make Local Adventurer possible.
The weather is finally starting to turn here in Portland and we're seeing more sunny days! Since moving here in September, we've really had to learn to get used to the gloomy, rainy weather. In most cities, bad weather means staying cooped up in your house. In the PNW, rain is just an everyday fact of life, so you learn to put on your rain jacket and rain boots and get out there!
Pin
photo: curiouswuwu
As you probably know from what we share online, we love getting outdoors. The PNW is full of amazing hikes and places to explore and there are lots of adventurers who live here that make the effort to help care and preserve the great outdoors. We recently returned from a week long adventure down the Oregon Coast. At first glance, the trip looked like it was going to be ruined by bad weather. We only had one non-rainy day and there were a couple of stormy days where the wind was so strong that the rain slapping us in the face was actually painful! But since we're now 6-month old veterans of the PNW, we didn't let a little rain stop us.
One of our favorite finds was this view at Samuel H Boardman State Park. It was the last morning we had before heading back to Portland and the rain was really coming down, but we rallied and headed out on a trail. Once we turned the corner to see this spot, we were so in awe that it didn't matter how hard it was raining. As we heard the waves crashing against the rocks, and watched the rain drip down our jackets, we sat down with a couple Bota Minis and took it all in.
This year, we're partnering with Bota Box again to bring you more adventures that hopefully motivate you to get out as well! Ever since discovering them last year, it's been our go-to companion on adventures. Besides the fact that these things are easy to pack and are resealable, we love that Bota cares about the environment as much as we do. All of the packages are 100% recyclable and they've been partnering with the Arbor Day Foundation for 8 consecutive years, and as a result, helped plant over 200,000 trees across the nation.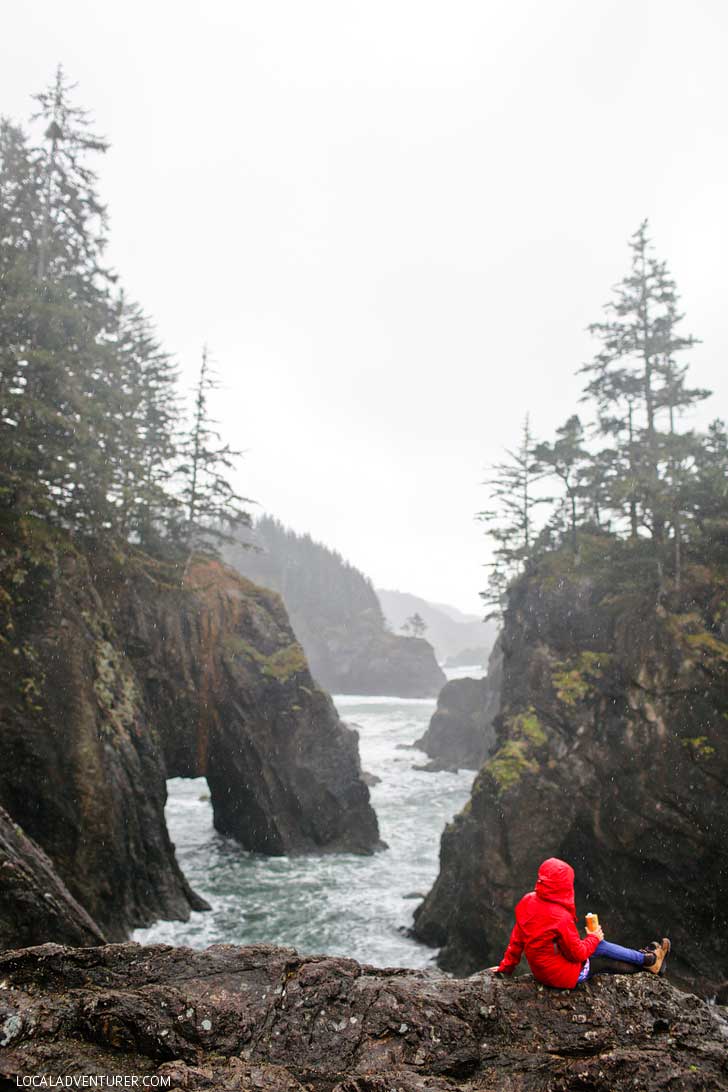 Pin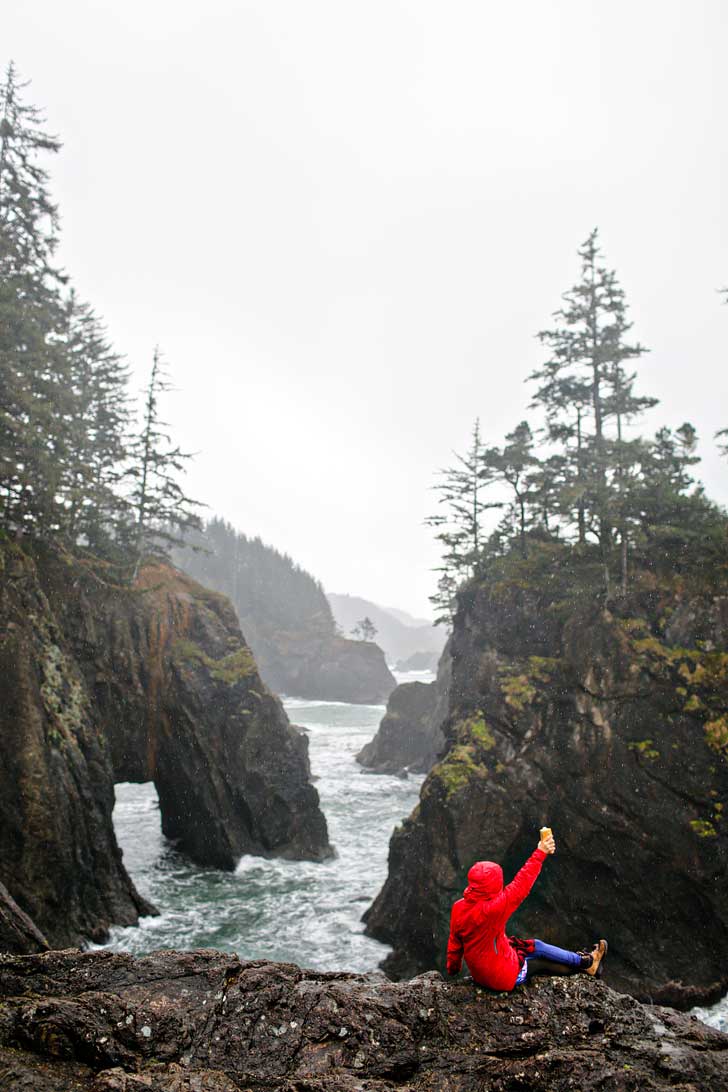 Pin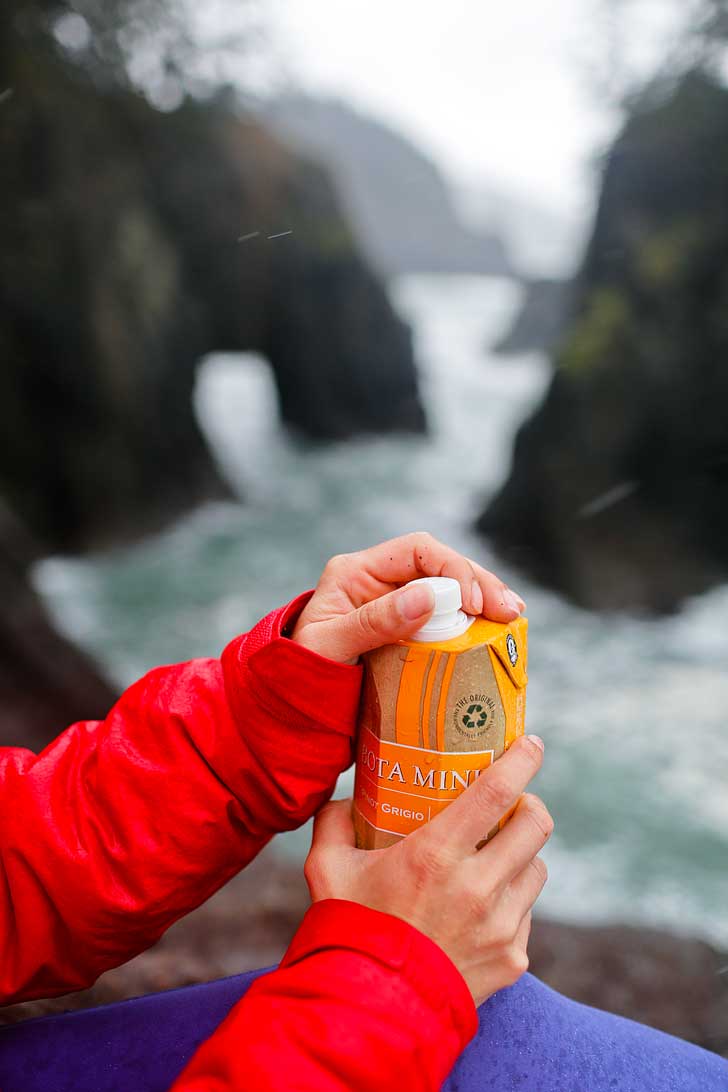 Pin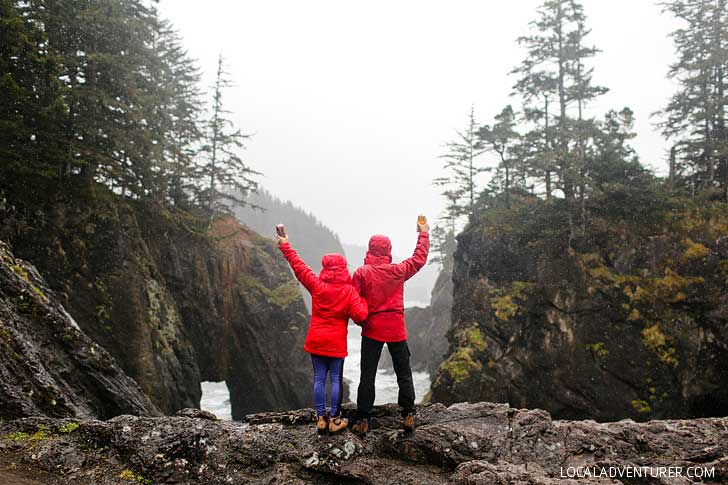 Pin
photo: curiouswuwu
When it comes to adventuring, these boxes are hassle free! You don't have to worry about corkscrews or glass to deal with, and they have a TON of options. The Bota Minis are perfect for taking out on hikes. Each Mini is equivalent to three glasses of wine! If you're camping, the original Bota Boxes are awesome. They have an equivalent of 4 bottles of wine per box and with the handy spout, you can easily refill throughout the evening. They are also good for up to a month after opening, so if you can't finish the box, you can still save it for later and take it home with you.
We're excited to plan more adventures this year with Bota and bring you along! Check out all the wines in their collection and more about how they care about the environment here. Also, go check out our previous adventures with Bota Box here.
Want to learn more about Samuel H Boardman? Check out our ultimate guide to the park.
Have you tried Bota Box? Which one is your favorite?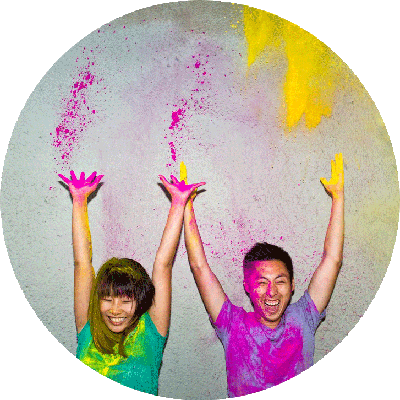 Pin
ESTHER + JACOB
Esther and Jacob are the founders of Local Adventurer, which is one of the top 50 travel blogs in the world. They believe that adventure can be found both near and far and hope to inspire others to explore locally. They move to a new city every year and currently live in Portland, Oregon.