We bought a car! After we left NYC, it was time to add a car back into our lives. As exciting as the idea was to buy a new car, it was as equally overwhelming. Thinking back on the last time I bought a car, there were things I wasn't looking forward to — like all of the time spent researching.
Now that we're on the other side of the tunnel and reaping all the rewards of our new car, we wanted to put together some tips for you in case you're looking to buy a new car soon. Auto Navigator®, Capital One's digital auto financing tool, was a huge help in finding our dream car. Read on to learn more!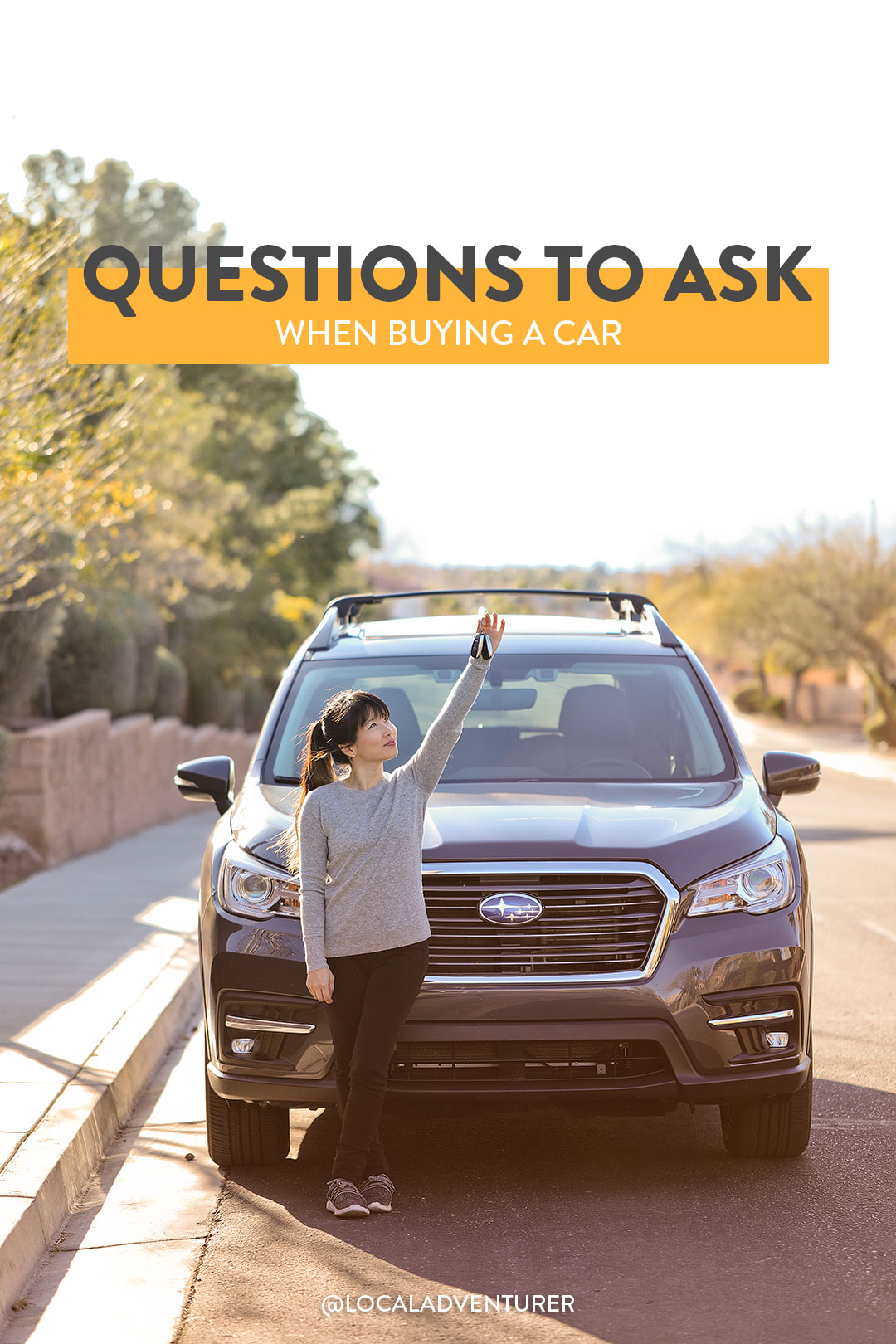 A big thank you to Capital One® for sponsoring this post. All opinions are always our own. This post may contain affiliate links, where we receive a small commission on sales of the products that are linked at no additional cost to you. Read our full disclosure for more info. Thank you for supporting the brands that make Local Adventurer possible.
Last Updated: April 5, 2019
These are the Questions to Ask When Buying a Car
I like to go in knowing exactly what my budget is. That removes the temptation of buying something outside of what you can really afford just because it wowed you.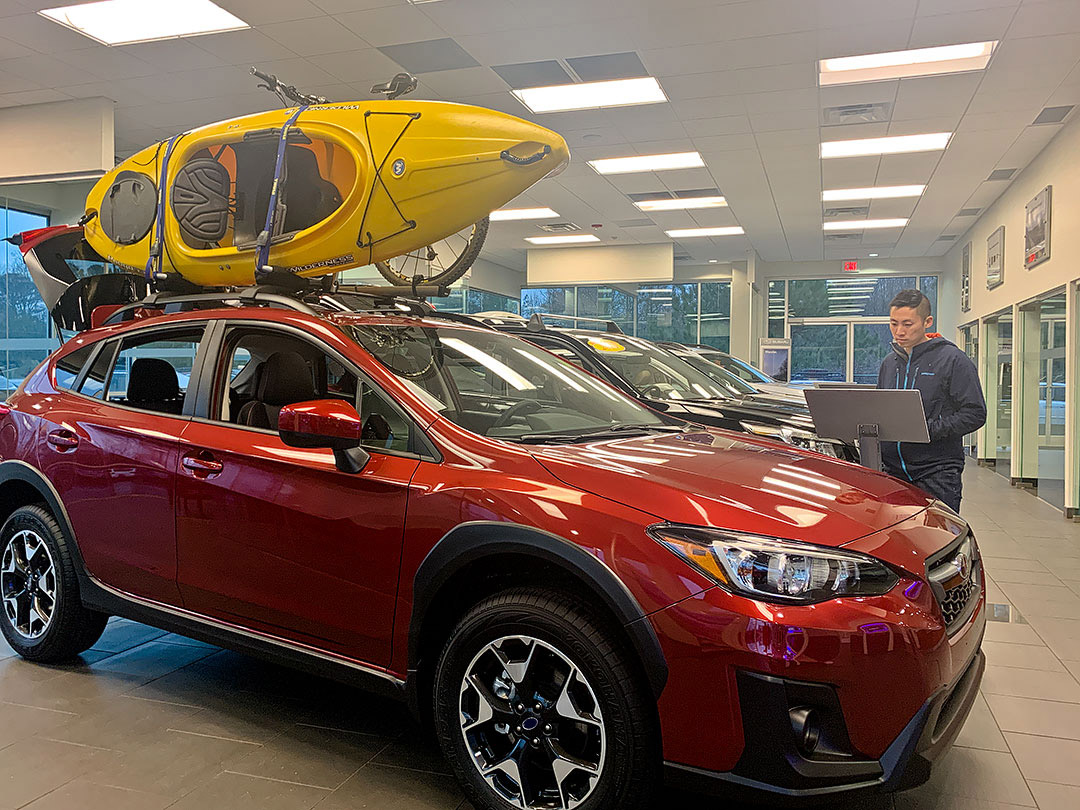 What Are Your Must Haves?
Make a list of what you want from your car and if possible, prioritize them. For us, this was our list:
Must tow at least 5000 lbs for our future travel trailer
All wheel or 4 wheel drive
High Clearance
Moon Roof
Leather and Heated Seats (I could have done without these, but Esther really wanted them)
Next were some things we were hoping for but weren't a deal breaker.
Does it have power outlets for our laptops iHow much cargo space does it have? Will it be enough to move everything we own?
Does it have power outlets for our laptops if we need to work on the road?
Do the seats lay back flat? Will it be a comfortable car to camp in?
Does it have CarPlay so that we can connect our Google Maps?f we need to work on the road?
Everything else was icing on the cake. A must-haves list really helps when you're looking at five to eight different cars trying to narrow down what you want.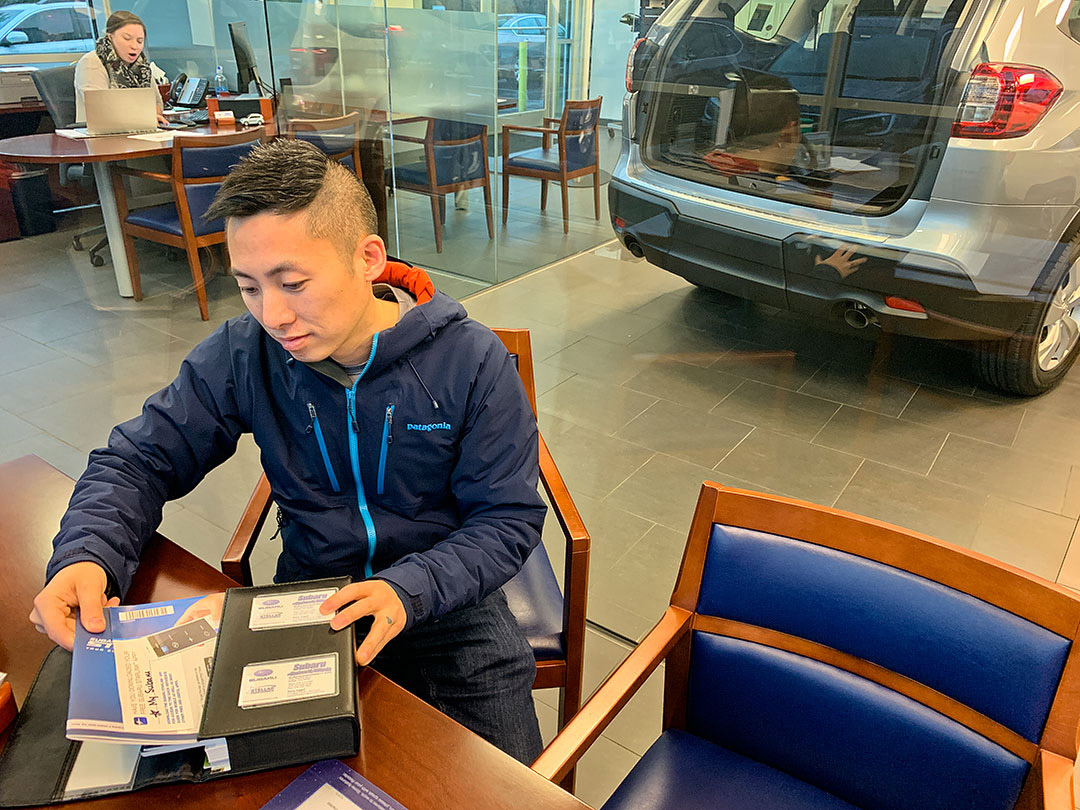 Before finalizing your purchase, do your research. You can easily learn about all the cars you're interested in online, and it's simple to compare the differences between each vehicle. It also helps to try and find the invoice price instead of the MSRP. The invoice price is what the dealer paid the manufacturer for the car.
A great way to compare vehicles is using Auto Navigator. You can select multiple cars to decide what features meet your needs, which cars are within your budget and see car reviews and dealer ratings. You can even access car history reports if you're looking for a used vehicle.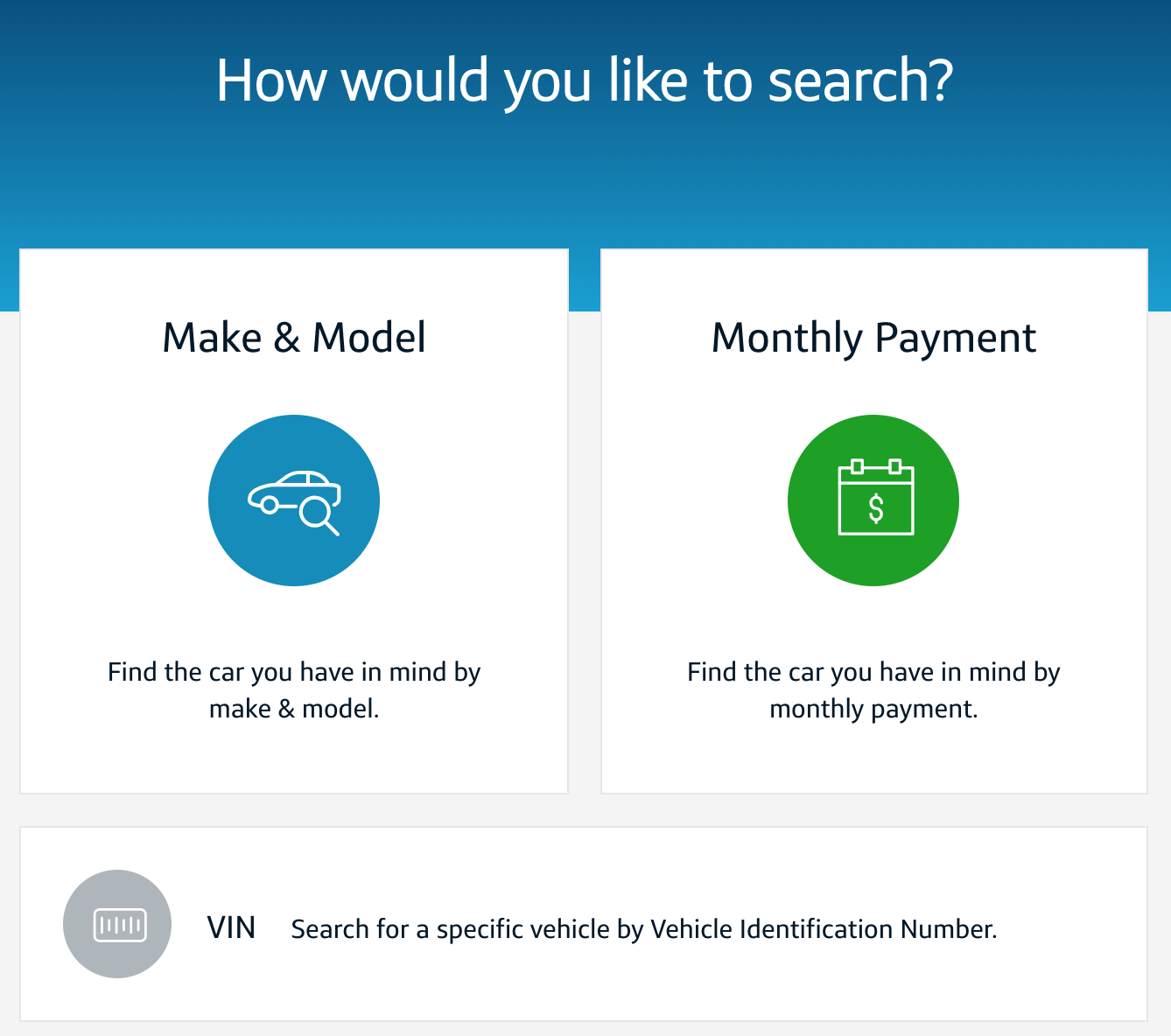 How Does it Feel When During Your Test Drive?
Once we knew what we wanted from our future car, we drove everything that met our needs and was within our budget.
Pro Tip: You can always ask for more time behind the wheel. After all, if it's going to be the car you own for years to come, you want to make sure it's the right one for you.
Do You Need the Car Now or Are You Flexible With Time?
The end of a month, quarter, or year are usually the best times to buy. Also keep in mind if you're looking to buy a new model that just came out, there will be less incentive to negotiate, but if you wait between six and eight months, you can probably get a better price.
Have You Been Pre-Qualified?
Rather than waiting to see what financing options you have at the car dealership, go in knowing what your options are. Use Auto Navigator by Capital One to pre-qualify for financing with no impact to your credit score. You can even personalize your financing options within the tool so that when you're ready to buy a car, you can walk into the dealership prepared.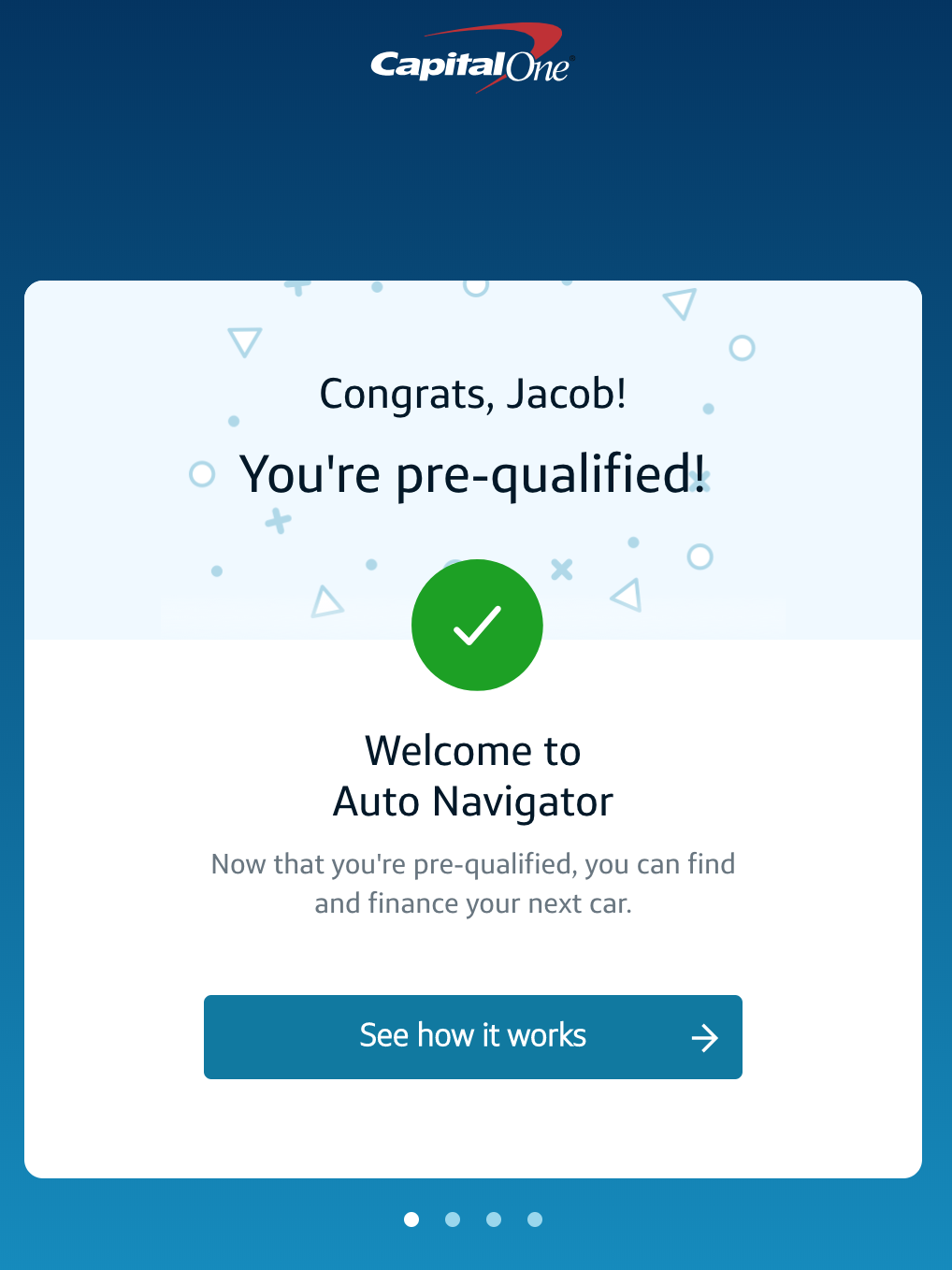 Have You Visited Multiple Dealerships?
Different dealers will have different inventory. Visit multiple dealerships to see your options and determine who has the best vehicle for you.
Pro Tip: Auto Navigator inventory includes nearly 4 million vehicles at over 12,000 participating dealers nationwide.
Are You Prepared to Negotiate?
Don't take any price as is. Use all the knowledge you have and negotiate terms. Change how long the loan is or offer a bigger down payment. You can even negotiate a better maintenance plan or warranty.
Have You Utilized the Internet?
Obviously you're here (go you!) so you're already smart enough to utilize resources the web has to offer. You can also use the internet to get a different sales person. If you walk into a dealership, the salespeople that approach you are most likely making a commission based on the sales price. Some dealerships give their sales people a flat commission and you can usually tell because they won't be as pushy. An internet sales manager is typically on a salary with a bonus based on volume, not price.
Have You Considered Insurance?
Be sure to look into insurance and add that into the price of your car. Insurance can get pricey depending on which car you buy, where you live, what your driving record is and more. Don't buy a car right at your limit just to find out you also have an expensive insurance premium.
Are You Ready to Say No to Extras?
After you're exhausted from negotiating the price to what you want it to be, they spring another choice on you – additional coverage and warranties. In most cases, this is never a good option. They are marked up and the fine print has a lot of caveats. You can usually get the same coverage for much less from insurance companies, and worst case, you can a
Have You Asked Your Friends & Family?
It's always a good idea to tap friends and family before buying a car in case they have any sort of inside intel. Someone might work for the company and if you're lucky, can share a friends and family discount. In my case, my brother is a Subaru ambassador and was able to get me an additional coupon for my purchase!
If it wasn't obvious by now through the photos, our new car is the Subaru Ascent! We're really happy with it and have already taken it on multiple road trips. We can't wait to get it set up so we can go camping and we're already looking into some trailers to add. Any suggestions on what we should name the car?
Do you have any other car buying tips?
Did you enjoy this post? Pin it for later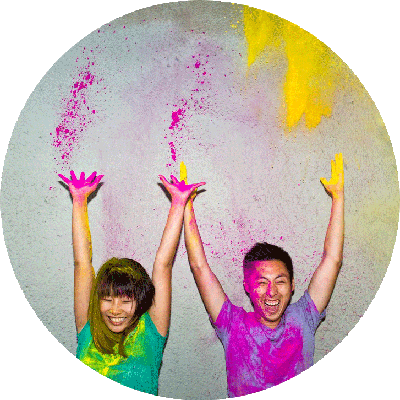 Esther and Jacob are the founders of Local Adventurer, which is one of the top 5 travel blogs in the US. They believe that adventure can be found both near and far and hope to inspire others to explore locally. They explore a new city in depth every year and currently base themselves in NYC.