Right before we moved to the Big Apple, we sold our car knowing NYC's public transportation is hard to beat and we wouldn't want to pay for parking (almost the cost of rent in other cities). Now that we've left NYC, it's time to get another car. We already miss the conveniences of having public transportation, but we know having a car also gives you so much freedom to explore the surrounding areas.
The last time I bought a car was over 10 years ago. I still remember how stressful the experience was. Not only did I have to find the exact car I wanted, but then I had to deal with negotiating, financing, and more. What I hate most about it is always feeling like I could've done something different to get a better deal.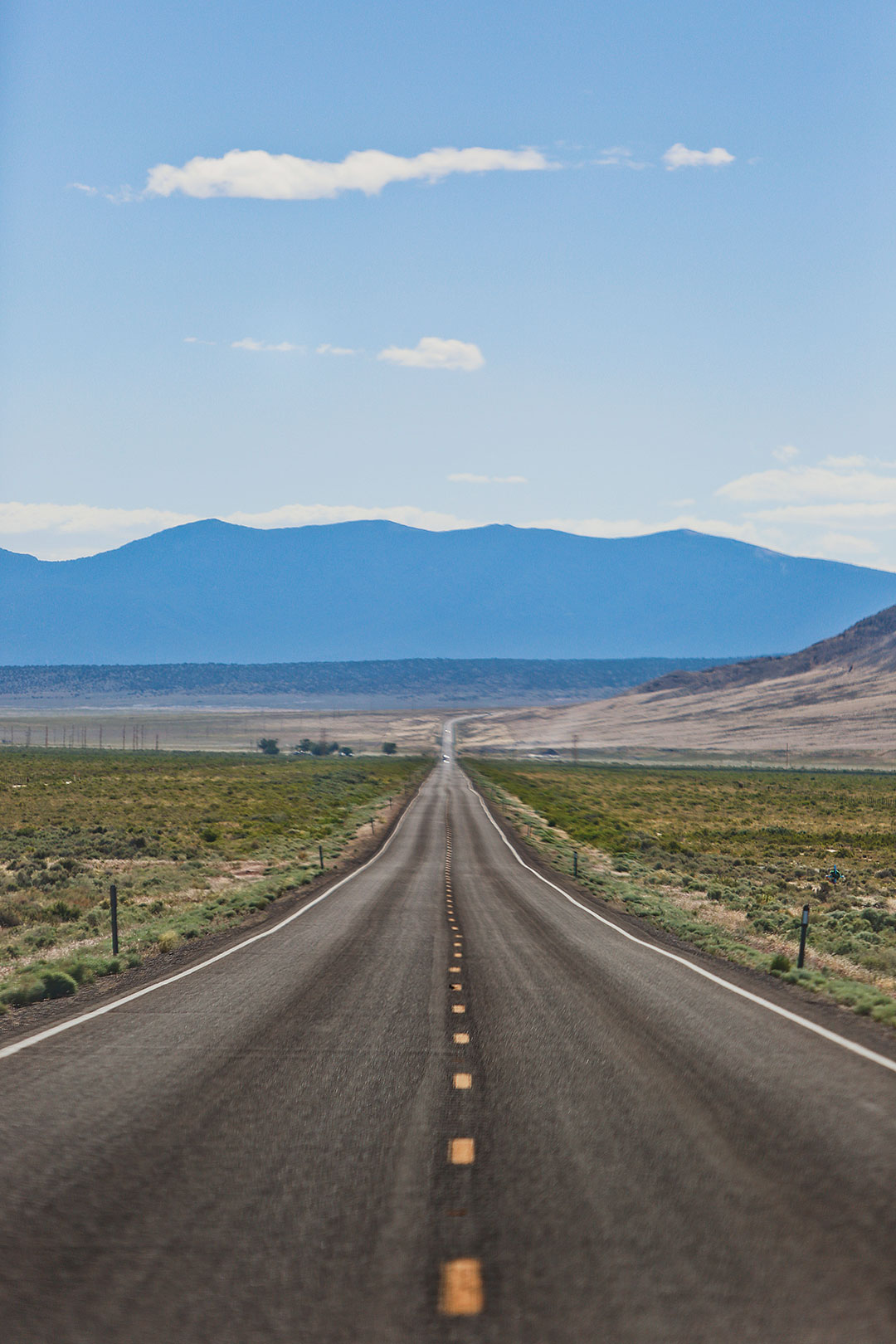 A big thank you to Capital One for sponsoring this post. All opinions are always our own. This post may contain affiliate links, where we receive a small commission on sales of the products that are linked at no additional cost to you. Read our full disclosure for more info. Thank you for supporting the brands that make Local Adventurer possible.
Last Updated: Feb 7, 2019
We're Car Shopping! with Capital one auto navigator
So far, this experience has felt similar, but now there are more tools available to help shine a light on the car buying process, making it more transparent. We're excited to work with Capital One's Auto Navigator to share our experience using their tools to help us shop.
Looking online can only get you so far. We spent a few days visiting different dealerships to check out some of the cars we're interested in and although there were some exceptions, most dealerships felt the same as they did 10 years ago.
We walked in and someone greeted us within minutes asking us what we need. Most of these sales people were, as you would expect, salesy. They told personal stories about why they loved the car and brand, we filled out some paperwork where they gathered information on us, then we test drove the cars.
Then even though we said we were just doing some preliminary research, they still asked how they could get us to walk out with a car today. Some of the dealerships even had the managers stop by to meet us before we left in hopes that they could convince us.
If you've ever done any car shopping, this should sound familiar. And we weren't even at the negotiating stage or looking into finance options yet, which is the most time-consuming and intimidating part.
After looking around at dealerships, we retreated behind our screens to finalize our decision with Auto Navigator by Capital One. Not only does it help you get pre-qualified, but it has great features to help you find a car as well! Now that I've had time to use the website, I wanted to share some of my favorite features.
Get Pre Qualified without Impacting Your Credit Score
This is straight forward! You get pre-qualified and you don't have to worry about it affecting your credit score. You can do this as often as you like just in case you're thinking about getting a new car.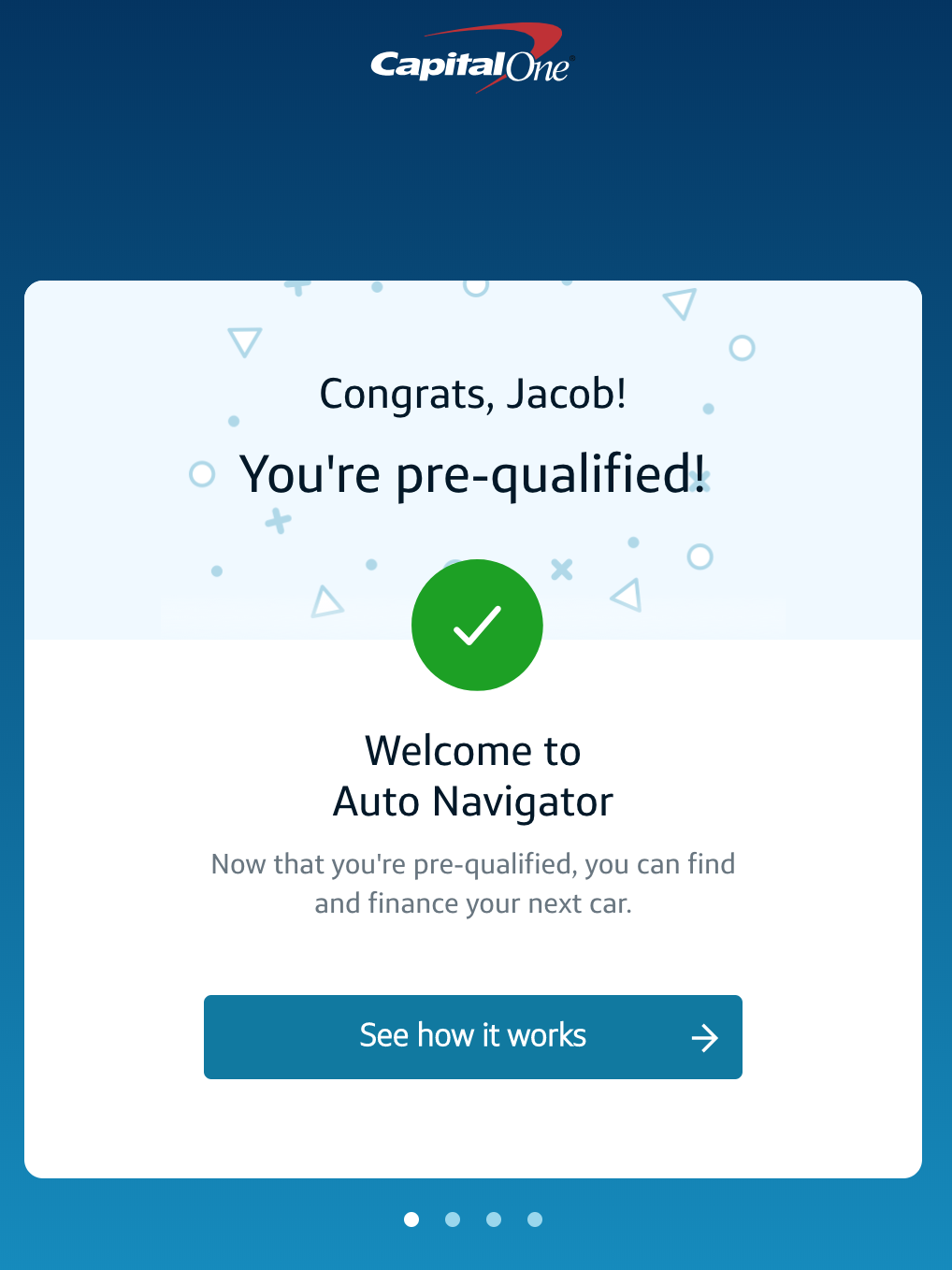 Search by Make & Model or Monthly Payment
Some of you may already know what cars you're interested in looking for. If that's the case, you can search via the make or the model. Auto Navigator provides inventory from dealerships within the distance range that you input. It gives you all the details and specs about the vehicles, but also lets you see what financing will look like.
You can even toggle the different settings helping you narrow down how much you want to put down or if you want to trade your car in. If you're flexible on the car and want to search within your budget instead, you can search by monthly payment. That will help you figure out what you can afford.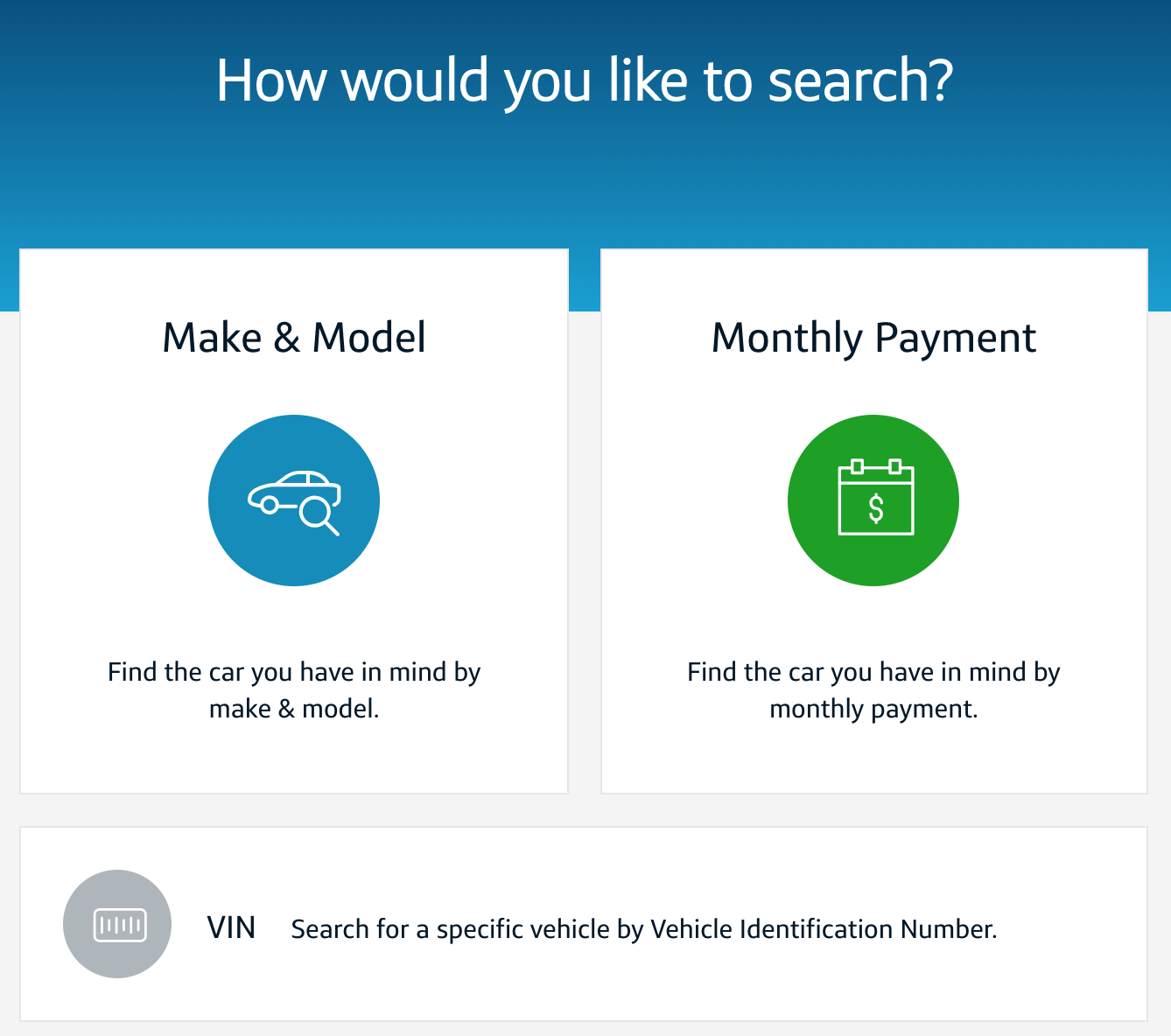 You can even favorite the vehicles you're interested in and compare them with one another. I've been using this a lot just to help narrow down my search.
Personalize Your Financing
I briefly mentioned this earlier, but Auto Navigator has so many different settings to help you figure out your best financing options. That includes how long you want to finance, how much you want to put down, if you want to trade in a vehicle, tax, title & license fees, and more. It gives you a comprehensive and accurate look at what it will cost to own the vehicle rather than just going by the MSRP and guessing what other fees might be involved.
Visit a Dealership Confidently
Once you find the car you want, you can visit the dealership with confidence. The price you find in Auto Navigator isn't the final price, so you can still see if there is room for negotiation but you'll have a good idea of what it should be. You can even adjust numbers once you arrive in Auto Navigator on your mobile device if they suggest different financing options, so you aren't confused by all the terms and numbers they throw at you.
We test drove a bunch of cars but haven't finalized which car we're getting yet. We'll be sharing it with you very soon, along with other tips for car shopping, which you can conveniently find in Capital One's Auto Navigator Learning Center! In the meantime, we'll be using Auto Navigator by Capital One to search our local dealerships for the perfect car. It will be making plenty of cameos on the blog in the coming year.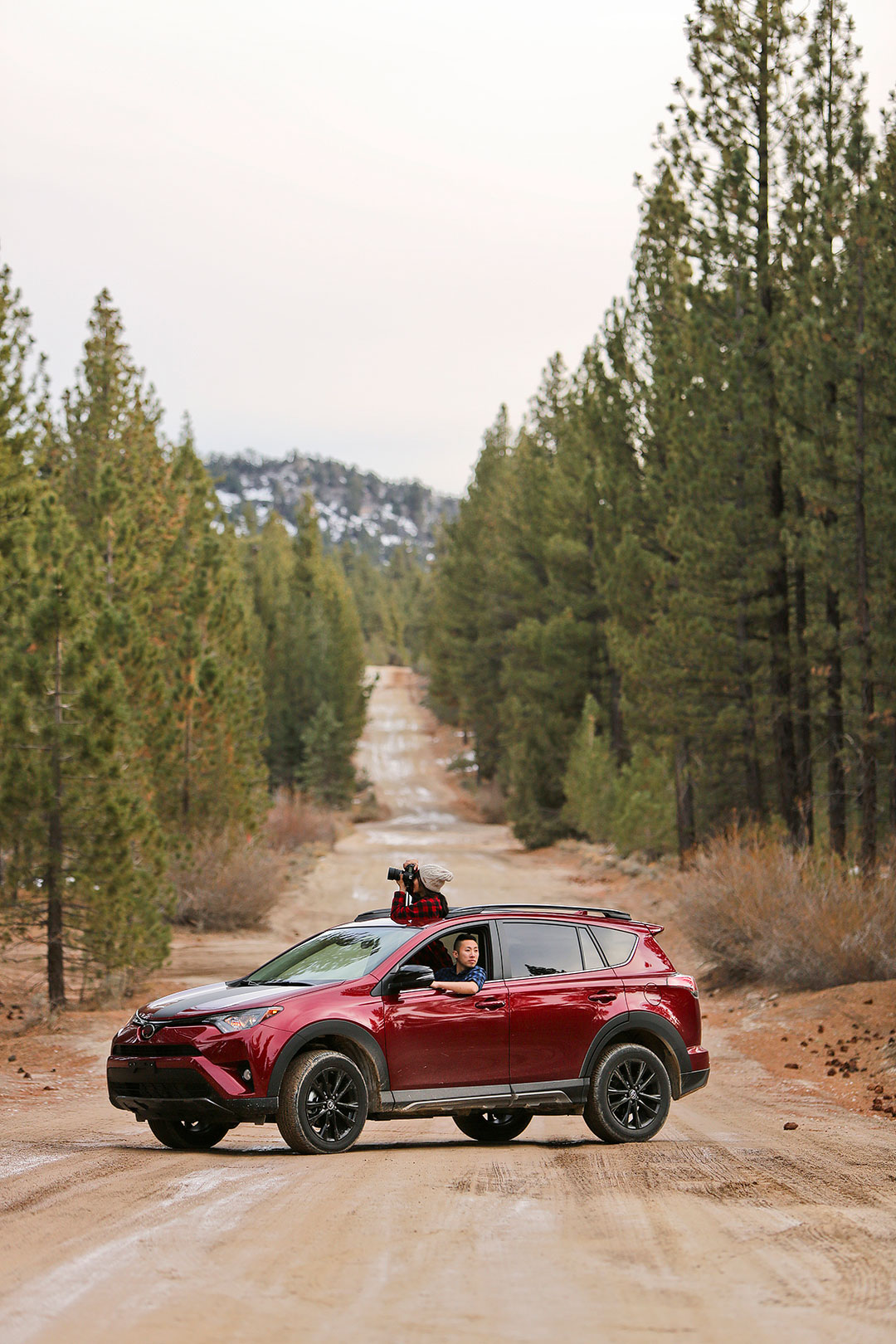 Capital One shared insights from a survey they conducted about car buying. I thought the numbers were interesting and show you how confusing the car buying process can be.
Here are some of the highlights that grabbed my attention. Do you agree?
Finance, and in turn getting a great deal, drives car purchases over all other factors.

62% ranked finance as the most important part of the car-buying process. This included budget determination, credit score check and financing options.
46% of all respondents said it's most important to find the best deal. Millennials were slightly less driven by a good deal at 32%.
A total of 84% reported that working with the finance department on paperwork and negotiating price were the most time-consuming elements at a dealership.

Consumer confidence in the car-buying process is low.

Only 20% of respondents stated that they are very confident in the car-buying process, while 49% reported being somewhat confident or not very confident. Gen-X is the most confident generation.

Consumers don't view the car buying process as transparent.

Only 6% of respondents think the car buying process is completely transparent, with 20% saying it is not at all, according to a survey sponsored by Capital One.
The most trusted source of information when researching a new vehicle is friends and family (51%). The top three are rounded out with online reviews and car-specific websites.
When is the last time you bought a car? How was your experience?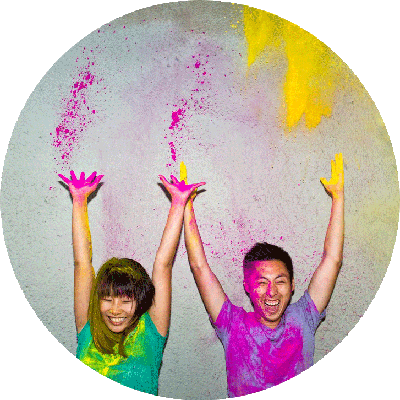 Esther and Jacob are the founders of Local Adventurer, which is one of the top 5 travel blogs in the US. They believe that adventure can be found both near and far and hope to inspire others to explore locally. They explore a new city in depth every year and currently base themselves in NYC.