Although this nation is quite young compared to the rest of the world, I often forget how rich of a history it still has! After we learned that the National Park System isn't simply the 63 parks we all know and love, we've been trying to visit as many of the 400+ National Park Units as we can. While we were in Ohio, we made a stop in Dayton at the Huffman Prairie Flying Field, which is a part of the Dayton Aviation Heritage National Historic Park.
Something about flying has always resonated with me. Obviously, we love to travel and the freedom that flight has given us to go anywhere in the world. I also love seeing the perspective from above. We're so small and sometimes we can only see the rainclouds, but from above, you can see that it's just passing through. Plus, sunsets are always epic above the clouds, no?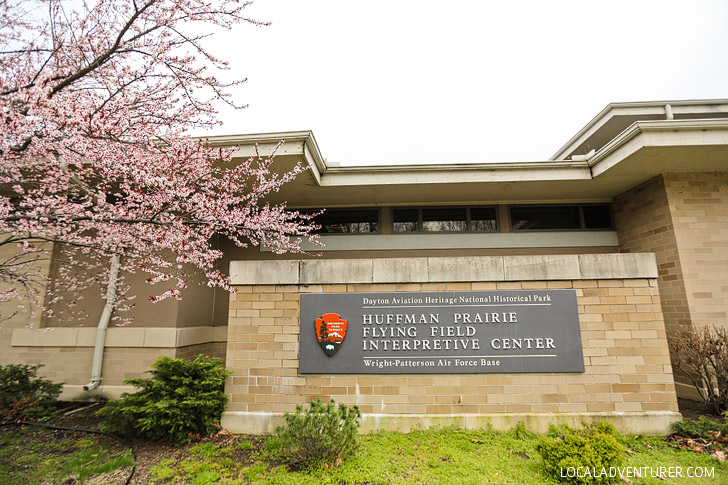 We were excited to visit the site where the Wright brothers developed the first practical airplane. They were originally from the Dayton area, so with permission of Torrence Huffman, who owned this field, they made roughly 150 flights between 1904-1905 working to perfect controlled flight. Their first practical airplane is still on display at the Carillon Historical Park, and they eventually opened a flight school here where more than a hundred pilots were trained.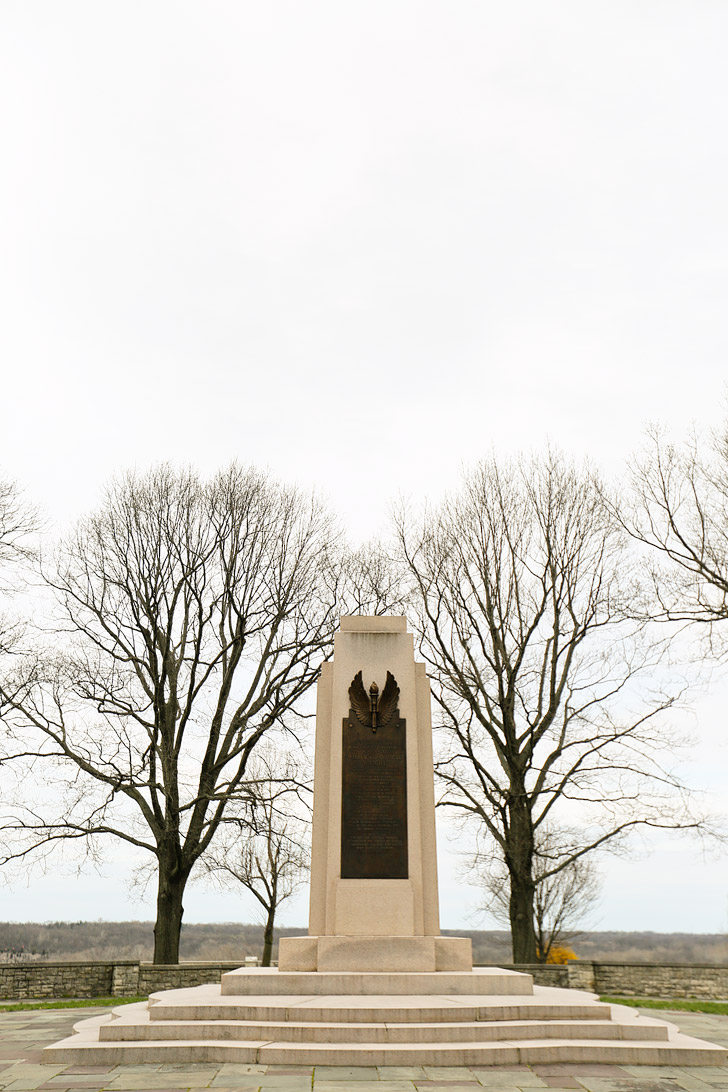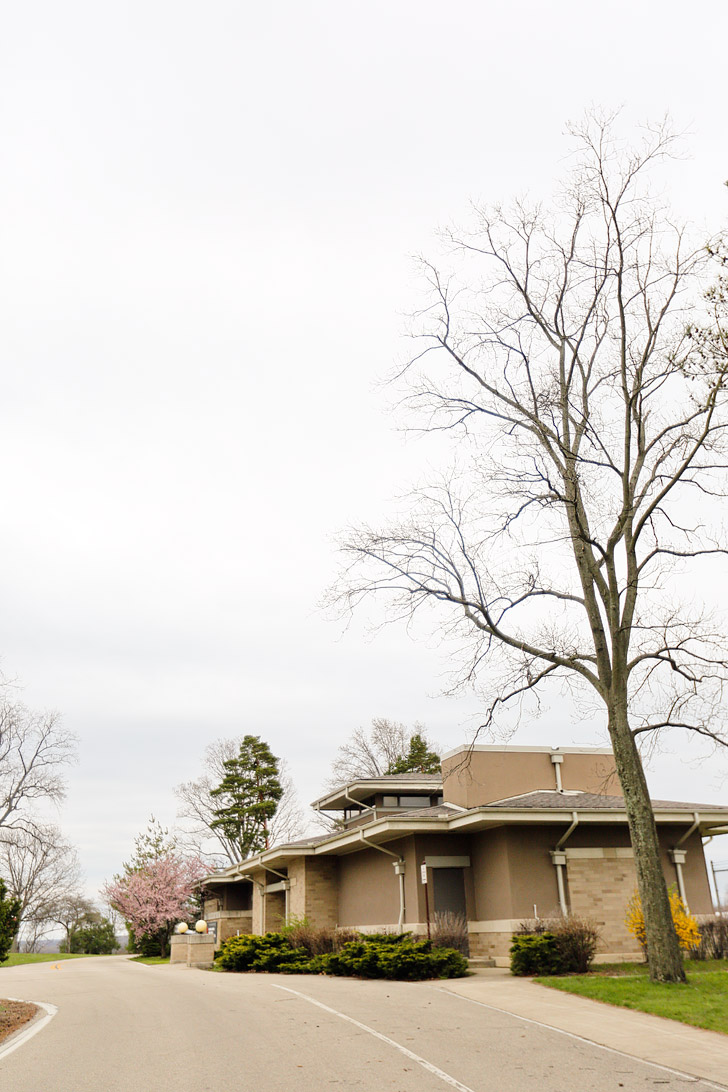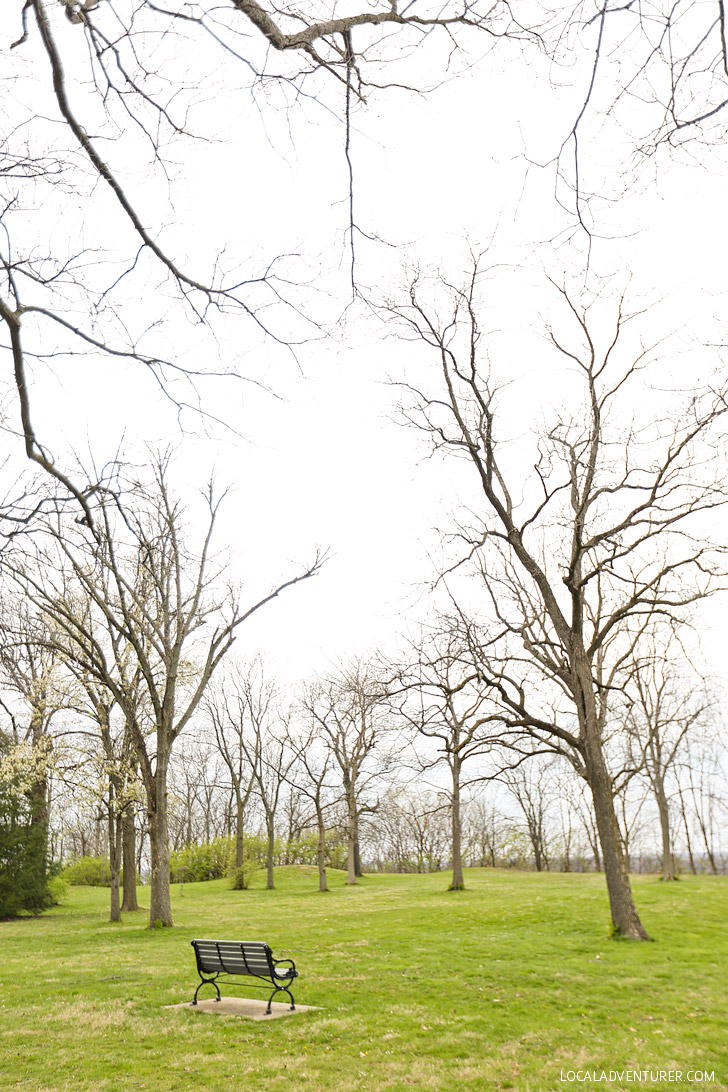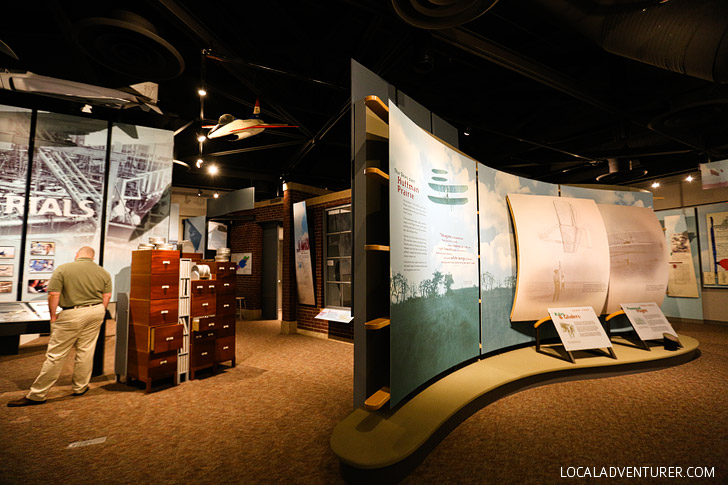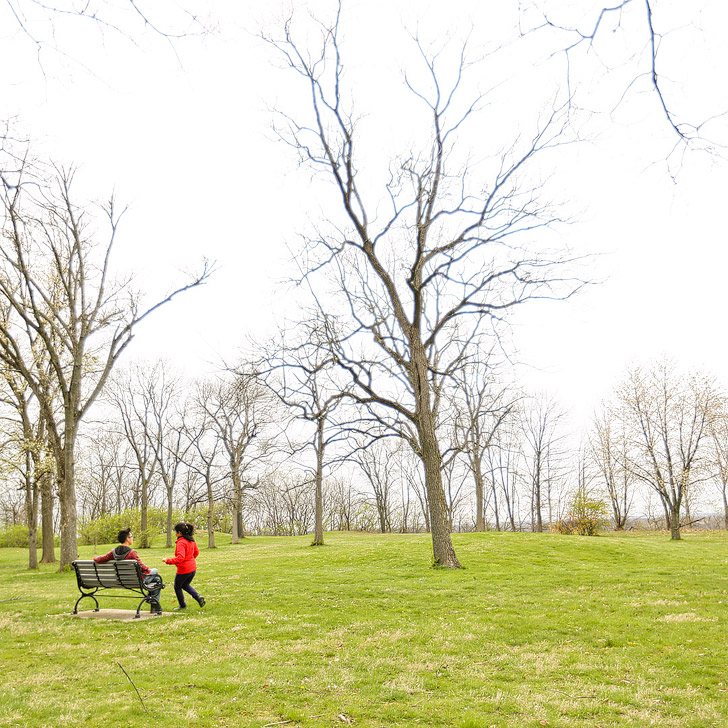 Didn't make it in time for the self-timer. Don't you hate when that happens?! :P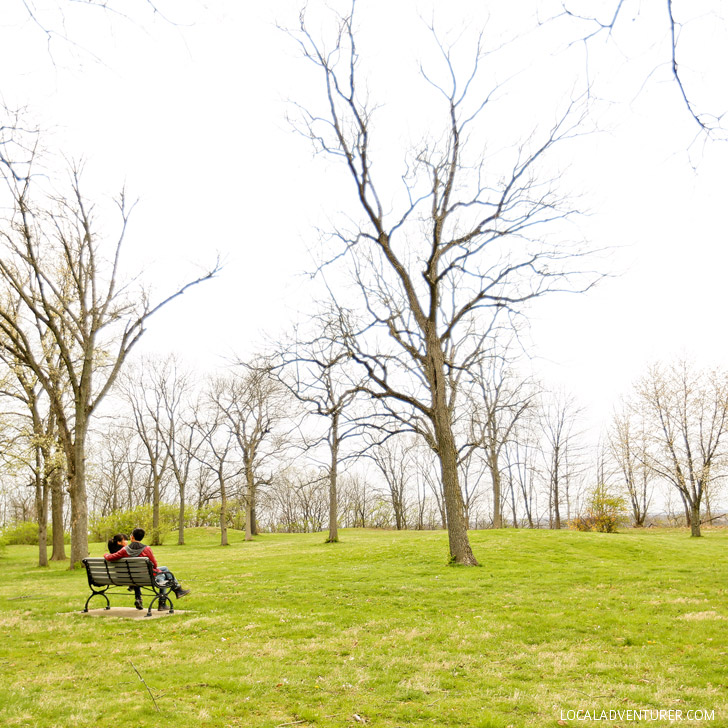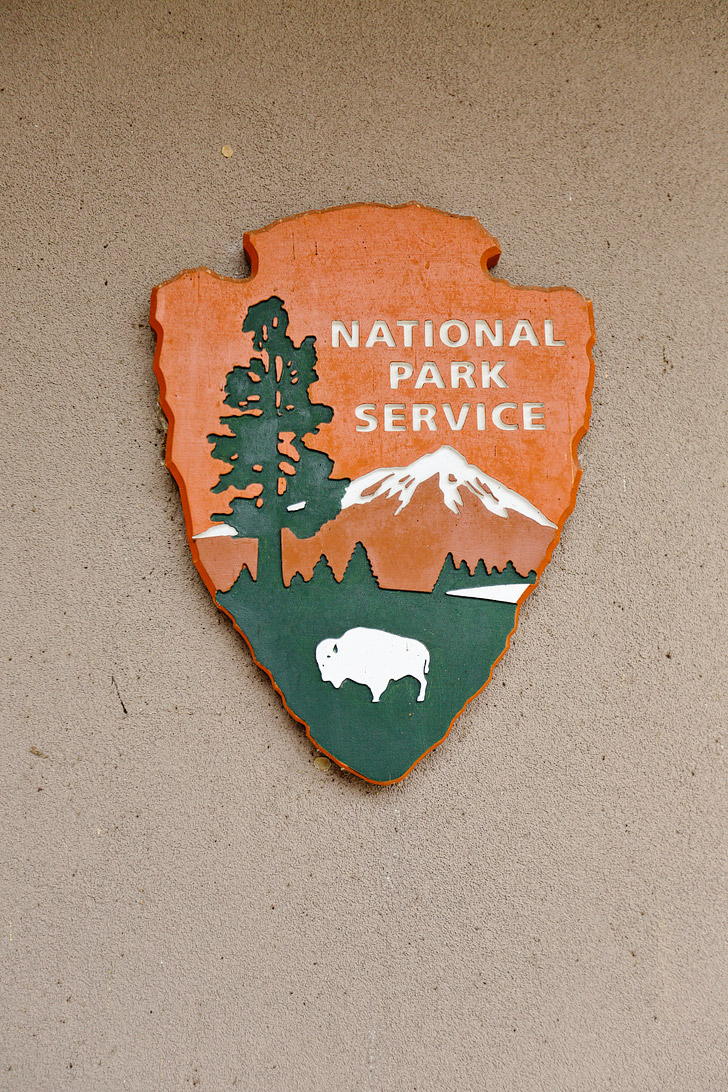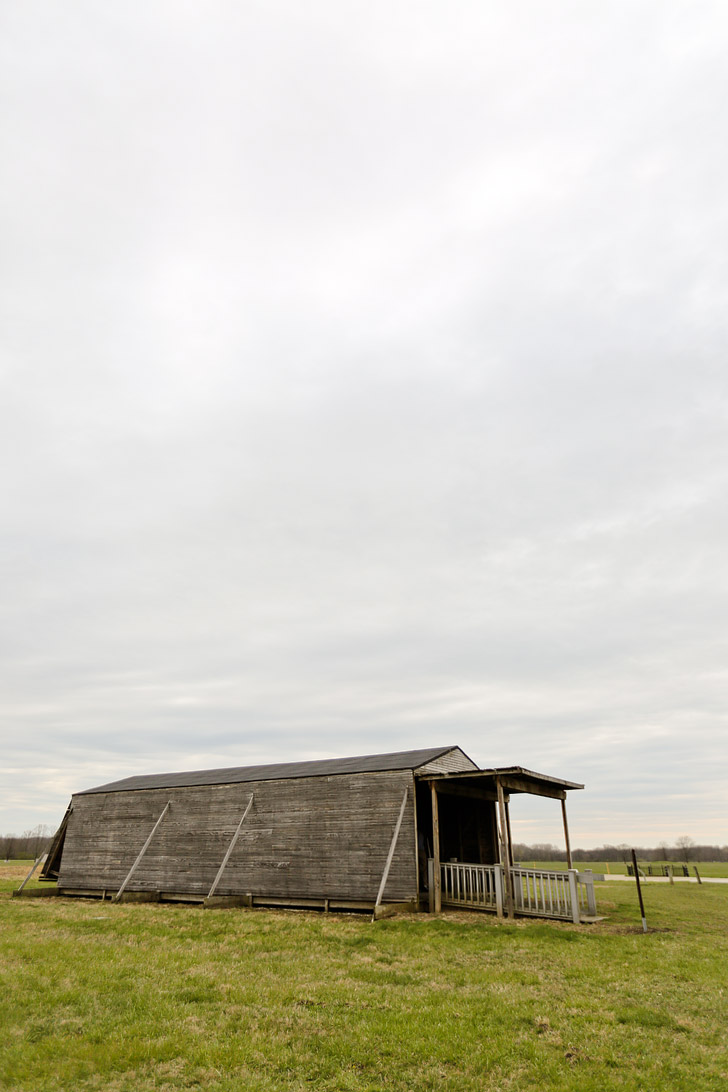 A replica of their 1905 hanger and launching catapult.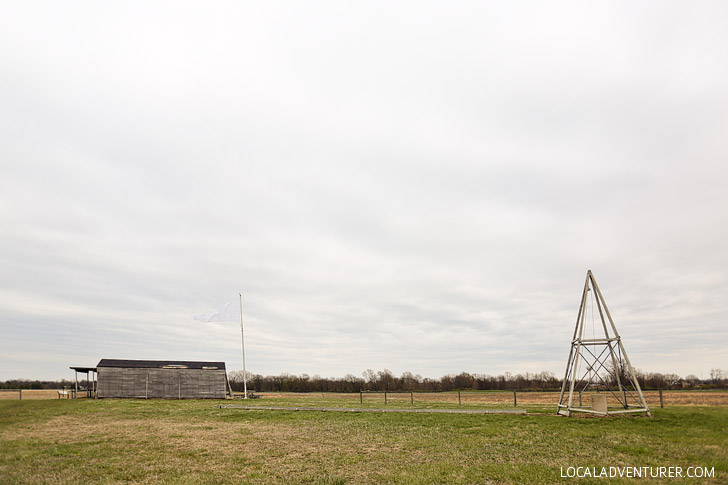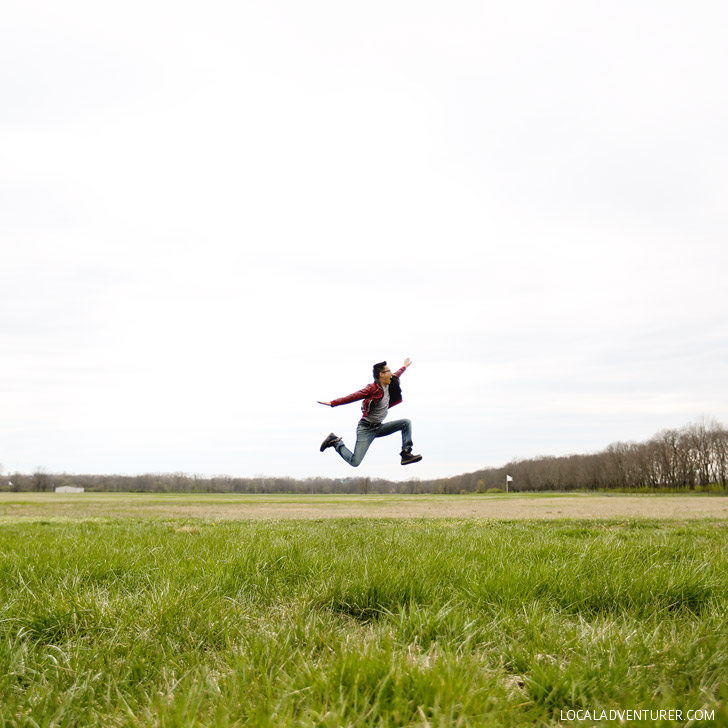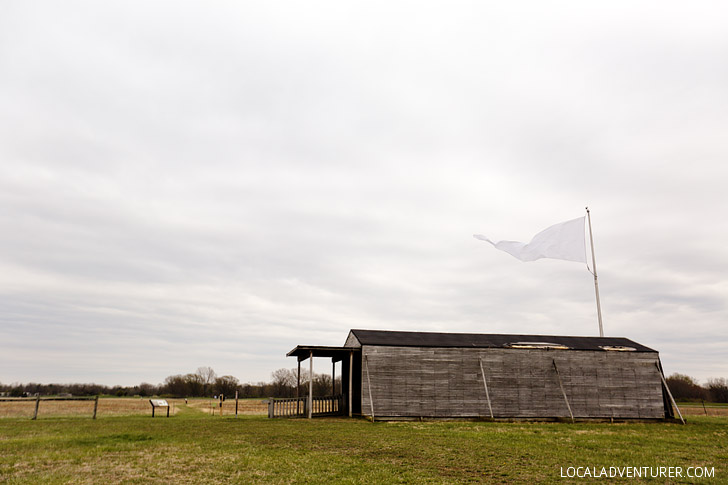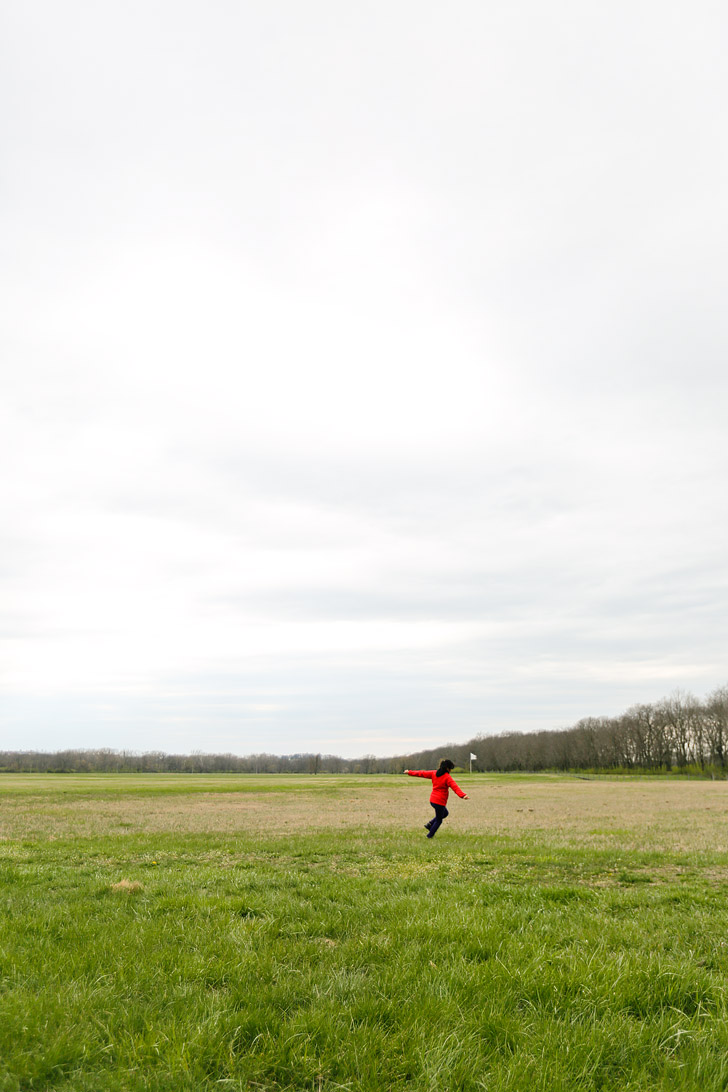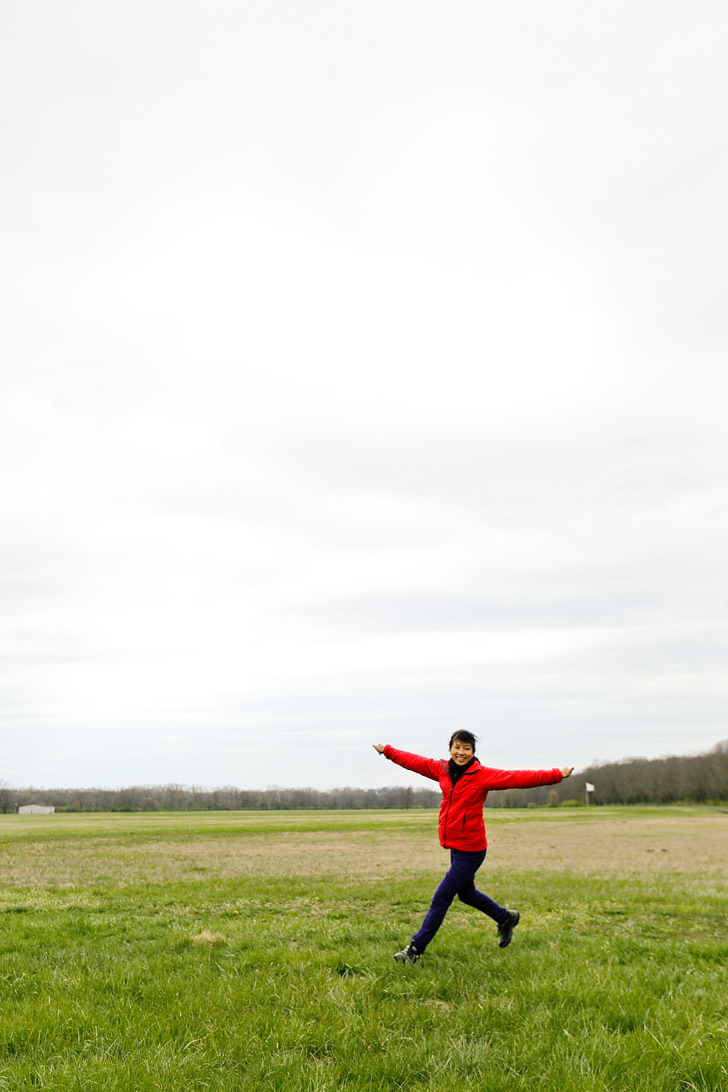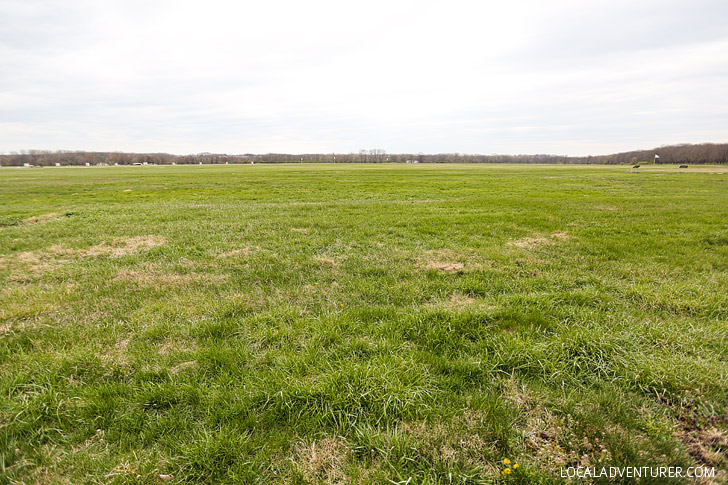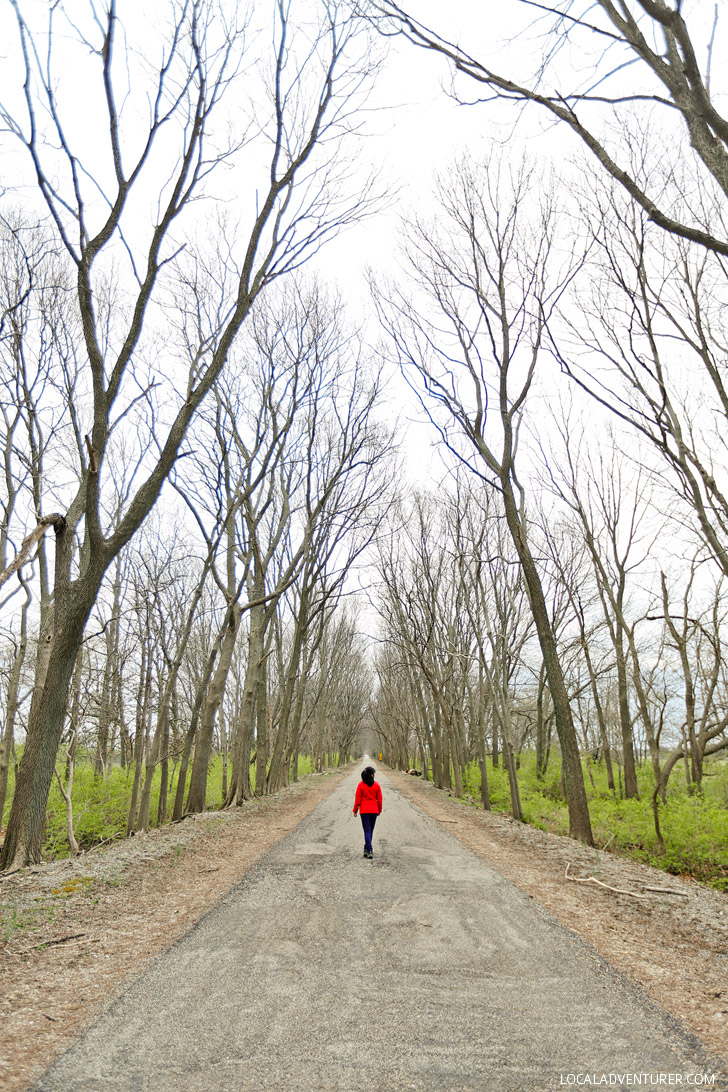 PRO-TIP: If you want to go to the Flying Field, the GPS will try to take you through an airforce base (which is a no-no). There is a small road east of the airforce base that can take you there. Stop by the Interpretive Center to pick up a map and directions.
Dayton Aviation Heritage National Historical Park is a 5-unit park, and we only visited the Huffman Prairie Flying Field Interpretive Center and Huffman Prairie Flying Field.
Huffman Prairie Flying Field Interpretive Center
2380 Memorial Road
Wright-Patterson AFB, OH 45433
937.425.0008
Hours: 9AM – 5PM every day except Thanksgiving, Christmas, and New Year's Day.
The Wright Cycle Company Complex: The Wright-Dunbar Interpretive Center, Aviation Trail, Inc. Visitor Center and Museum, and the Wright Cycle Company building
16 South Williams Street
Dayton, OH 45402
937.225.7705
Hours: 9AM to 5PM every day except Thanksgiving, Christmas, and New Year's Day.
Dayton History at Carillon Historical Park
1000 Carillon Boulevard
Dayton, OH 45409
937.293.2841
Hours: 9:30AM to 5PM Mon through Sat, 12PM to 5PM Sunday, except Thanksgiving, Dec 24, 25, Dec 31, Jan 1.
Paul Laurence Dunbar House
219 North Paul Laurence Dunbar Street
Dayton, OH 45401
Hours: 10AM – 4PM Friday, Saturday, and Sunday
Hawthorn Hill
For tour reservations call 937.313.2010.
What National Historic Sites have you visited and which ones would you recommend?
A huge thank you to Airstream for inspiring and powering our adventures.
As always, all opinions, text, and images are our own unless otherwise specified.
If you're an Airstreamer / on the road, don't forget to share your photos and tag #EndlessCaravan.