We try to go on day hikes once a week. It's our preferred way of exercising, and it also helps us explore our hood. We put together a day hike checklist since I am notorious for leaving things behind and losing it out in the middle of nowhere. I guess you can suck it up and consider it character building or just be prepared. Hopefully, you will also find this list helpful for any of your future day hikes.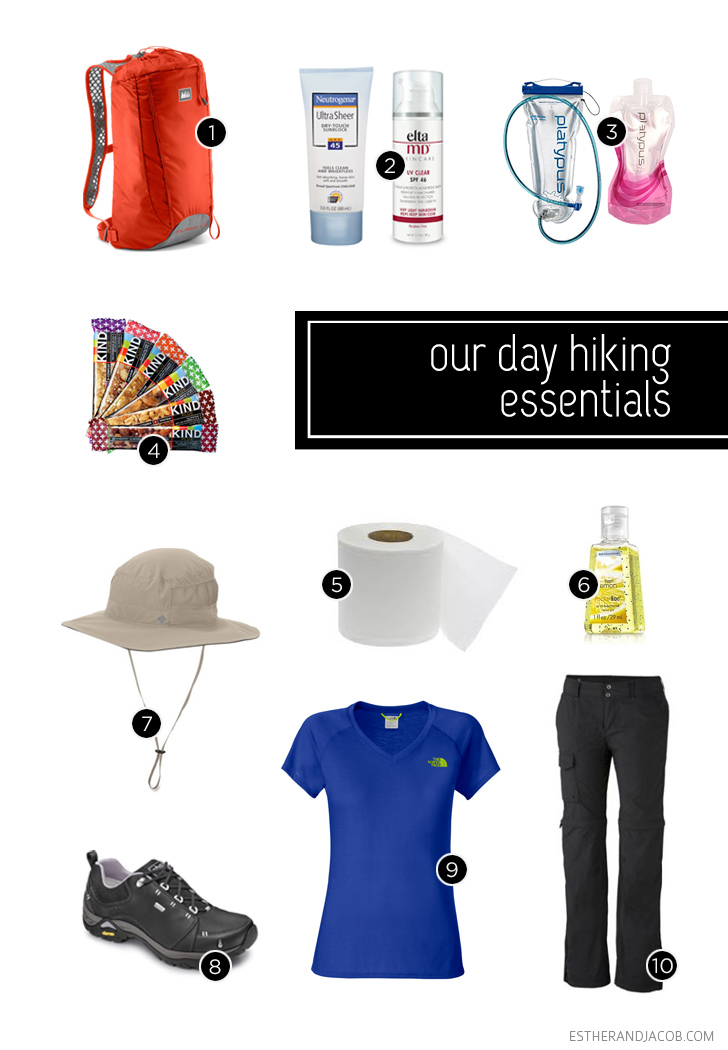 Pin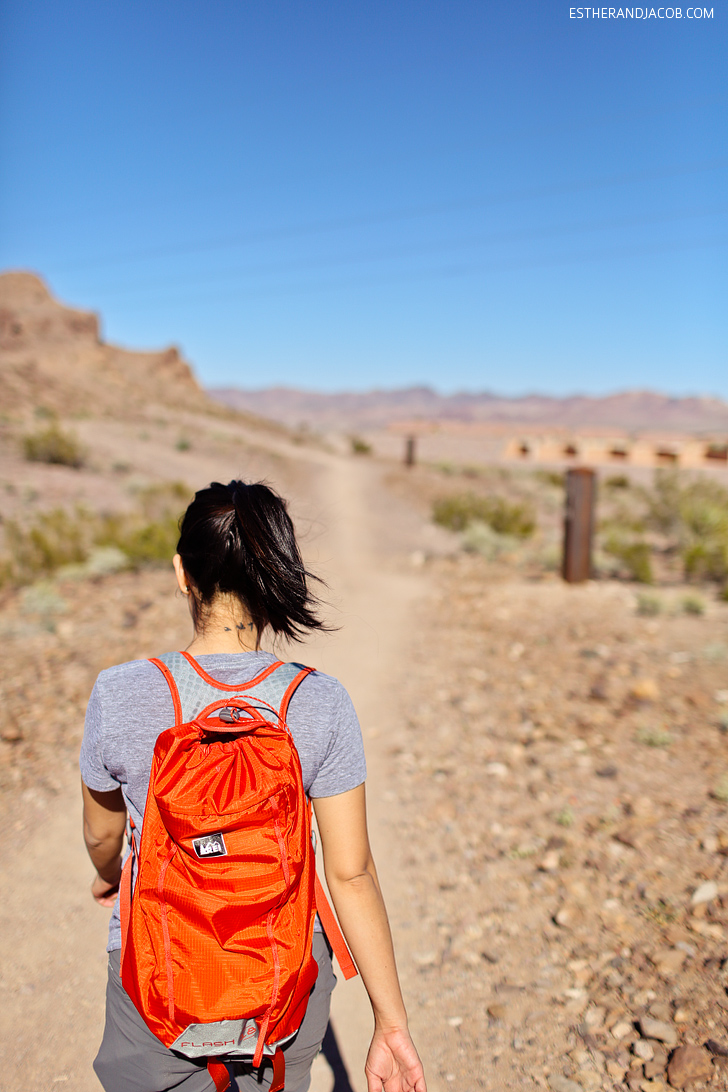 Pin
Top 10 Day Hiking Essentials
Optional:
Camera (We usually take our 5d Mark III and 35/1.4L, but sometimes it's good to just be present & enjoy the hike.)
Compass & Map for when you get lost or maybe "an inconvenience is only an adventure wrongly considered" – Chesterton.
Extra Layers (We both love and own a variety of these patagonia capilene layers.)
Rain jackets depending on where you are hiking. (We have these: women's & men's, but haven't been used much in Nevada).
Trekking poles if there's a ton of elevation change (I use these since I am petite). They really save your knees.
Extra socks if you are on a full-day hike. Changing socks mid-way can make a huge difference. (We use smartwool.)
Emergency kit we usually never take one with us and we've never needed to, but it's good to be safe.
Flask to enjoy a drink with a view.
Check out some awesome day hikes we've been on:
Other Resources:
Now that you've seen what's in my bag, what's in your bag?