We were in Newfoundland when I thought to myself, I need to consider buying beachfront property. The waves lapped at the shore. Seagulls called in the distance. Colorful houses dotted the landscape.
After a long day of exploring and shooting, I settled down in front of my computer to catch up on work and my UCI online courses, while taking in all the sounds and smells of the sea. Your classroom doesn't get any better than this.
Today, we're sharing all the advantages of online education.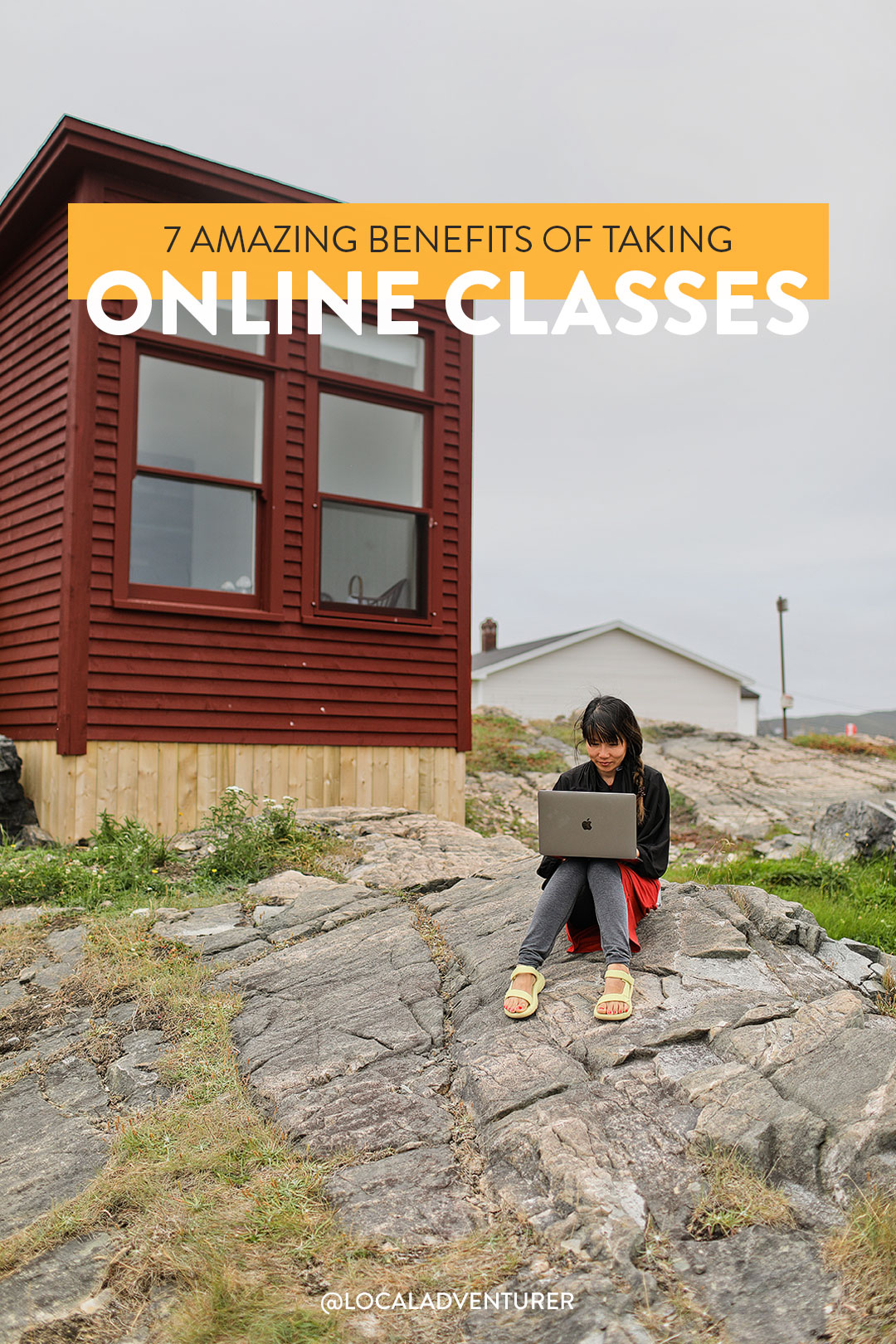 A big thank you to UCI Irvine Division of Continuing Education for sponsoring this post and giving me the opportunity to continue my education. All opinions are always our own. This post may contain affiliate links, where we receive a small commission on sales of the products that are linked at no additional cost to you. Read our full disclosure for more info. Thank you for supporting the brands that make Local Adventurer possible.
Last Updated: September 9, 2019
7 Special Advantages of Online Education
Back in May, I shared how I was reigniting my passion for learning by going back to school. Life hasn't slowed down one bit, but it has given me the chance to really appreciate taking courses online. For a long time, I had contemplated going back to school at a campus, but there was always something that would get in the way. This spring, I finally decided to take a different route by doing courses online. Here are a few things I've enjoyed about the experience.
The number one thing I love about our job is that we can be location independent. We've lived in a new city every year for the past six years and travelled outside of that at least once a month.
Doing courses online fit perfectly into that lifestyle. As long as you have internet access, you can take your classes on the road.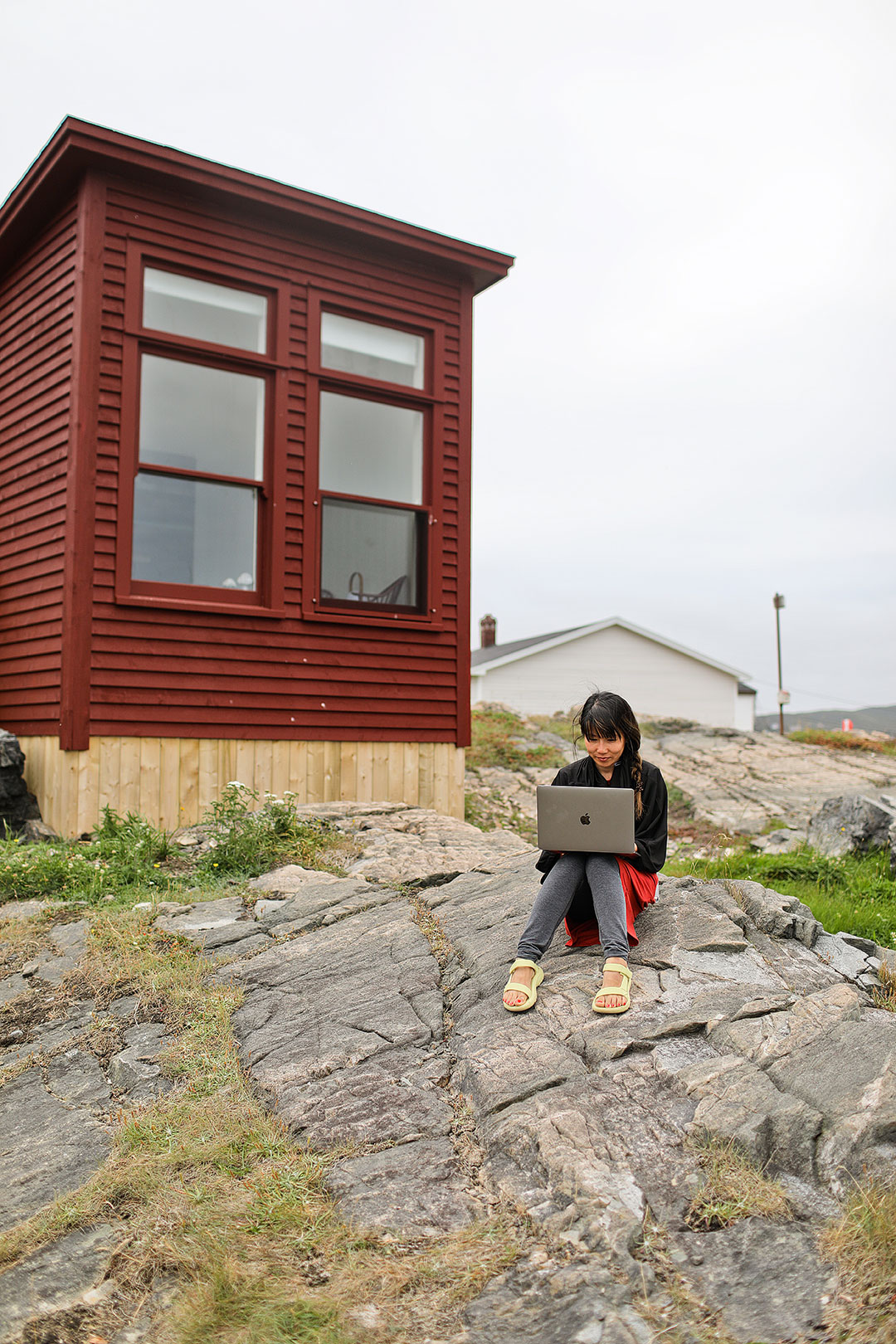 When I'm in a group setting, I tend to try to go with the flow even if there are topics I've learned before and want to move through quickly. Having my courses available to me online allows me to learn at my own pace and absorb the material I need to spend more time on.
Life is busy! Most of us don't have the luxury to quit our jobs to go back to school. This lets me keep up with the blog, continue to be a setter at my local climbing gym, and also take classes. Since we don't have a typical 9-to-5 and our schedule is all over the place, I love that I can work the classes into my day-to-day life instead of the other way around.
On top of that, the courses are practical and focused, unlike a degree that tends to be broader in focus. I know that when I'm spending time on my course, I'm learning skills that I can immediately use in my business.
Online continuing education courses are typically more affordable than degree options and have immediate benefits as well. The knowledge you learn is practical, relevant, and applicable on a day-to-day basis. In addition, all the materials you need are included in the online courses. Anywhere I can save makes Jacob really happy.
5. Comfortable Learning Environment
Anyone who knows me, knows my style is comfy chic. Not only can I wake up late for class, I can simply roll out of bed and stay in my PJs all day. Or stay in bed while I'm at it.
I'm also introverted and like being in my own space, so I find that to be a better learning environment for me. 
6. Saves You Time Not Having to Commute (+ Eco Friendly)
I'm not afraid to say I'm a terrible driver, and it's a shame I'm perpetuating the stereotype, but I don't enjoy being behind the wheel. Being able to take my courses from home (or when we're traveling) takes the commute out of the equation. It saves me travel time plus it's better for the environment! I'm doing everyone a favor by staying off the roads.
Online courses are updated regularly, and UCI does an amazing job in making sure we're learning the most up-to-date material. No matter what your profession is, it helps you stay relevant and makes you more marketable.
On top of that, they offer so many different types of classes. Every time I look through their list of courses, something new catches my eye.
More Advantages of Online Education
There's a huge variety of courses to choose from. Specialized courses might not be available at a school near you. There are also compressed programs if time is an issue. This really puts you in the driver's seat in terms of your education plan. Online courses are ideal for adult learners!
They look good on a resume and are competitive in the workplace. You'll be more appealing to hiring managers because you prove that you are continuously improving/retooling your skillset.
Easier access no matter where you are.
Online courses in some cases, may carry transfer credit toward a degree program.
It will improve your self-discipline.
We're all for taking online classes, but to give you the full picture, we had to include a few disadvantages:
Not as much in person peer interaction or networking opportunities.
Need to be disciplined to manage your time correctly and keep yourself on schedule.
How Do Online Classes Work?
I won't speak on behalf of all online courses, but my experience with UC Irvine Continuing Education's online courses has been really easy to integrate into my life.
After enrolling in the course, I was given access to my course and the materials I needed. Although you have flexibility, they keep the class on a schedule by releasing sections of the course each week. This ensures that all the students are on the same page, allowing for a richer sharing and learning experience for everyone.
Within that week, I'll have materials to review, discussions, activities, assignments, and quizzes. I have classmates from all over the world to interact with and also have access to my instructor, creating professional relationships that can last long after the class is over.
In my opinion, it has given me the best of both worlds.
Have you taken online courses before? Can you think of any other advantages of online education? What classes would you be most interested in?
Did you enjoy this post? Pin it for later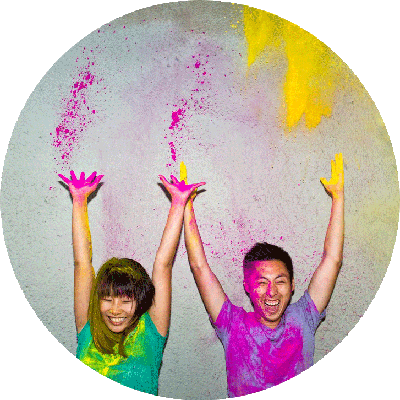 Esther and Jacob are the founders of Local Adventurer, which is one of the top 5 travel blogs in the US. They believe that adventure can be found both near and far and hope to inspire others to explore locally. They explore a new city in depth every year and currently base themselves in Las Vegas.