Our Places to Eat in LA list for June was also a little shorter because we tried out the paleo diet for a few weeks out of the month. You'll see by the list that somehow we managed to fit in a ton of carbs before and after the diet. Oops!
Unlike last month's eats where we tried out a lot of places by yelping 4+ star rated restaurants (they were disappointing), we started getting recommendations from friends. Thanks to our friends, we were not disappointed with our food choices whatsoever! :)
Macaroons from Bottega Louie (flavors: pistachio, earl grey, raspberry, strawberry, salted caramel):

Trying the pasta at Colori Kitchen! The pasta was cooked to perfection.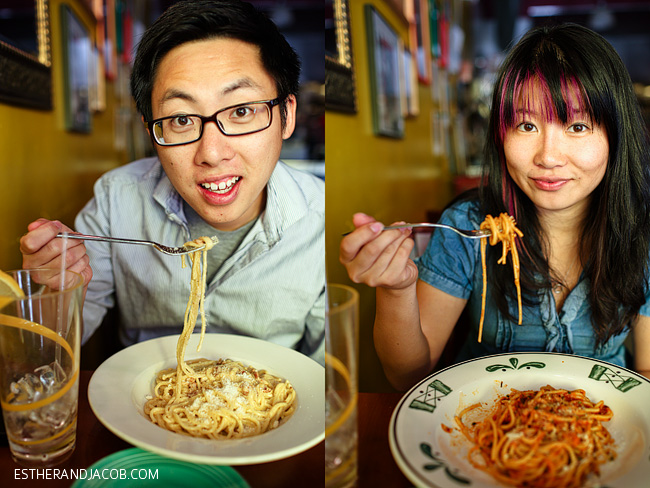 Pin
Places to Eat in LA | June Eats:
Love it! I'm going to be a regular!:
Pretty good, but I want to try what else is out there:
Kaya (Irvine) – I ordered naengmyun (cold noodle soup) & everyone else's food was better than mine
Umami Burger (Studio City) – might try it one more time, but service was terrible
Not going back unless you pay for my meal, and I still might be kicking and screaming:
*Disclaimer: When we travel to the opposite side of LA, expectations are much higher. I'm trying to be as objective as possible, but location plays a big factor on whether we want to be regulars. We don't like to drive or sit in traffic if we can help it. You might also see that before venturing further out, we are exploring what's closer to us in Studio City, North Hollywood, Sherman Oaks, and Burbank.
What are your favorite eats in LA?