This is a special post for us. For the past few years, I've often wondered how Local Adventurer could be more than just a travel blog and resource. Our good friends, Ian & Ruthie, run an amazing program in Atlanta called Presencia, and we've always wanted to partner with them in some shape or form.
After much planning, we're so happy we can share our trip to Chattanooga with you.
Thanks to you, our readers, Local Adventurer was able to fund a trip for Presencia's student leaders. We're going to let them share more about their experiences, many of which were firsts.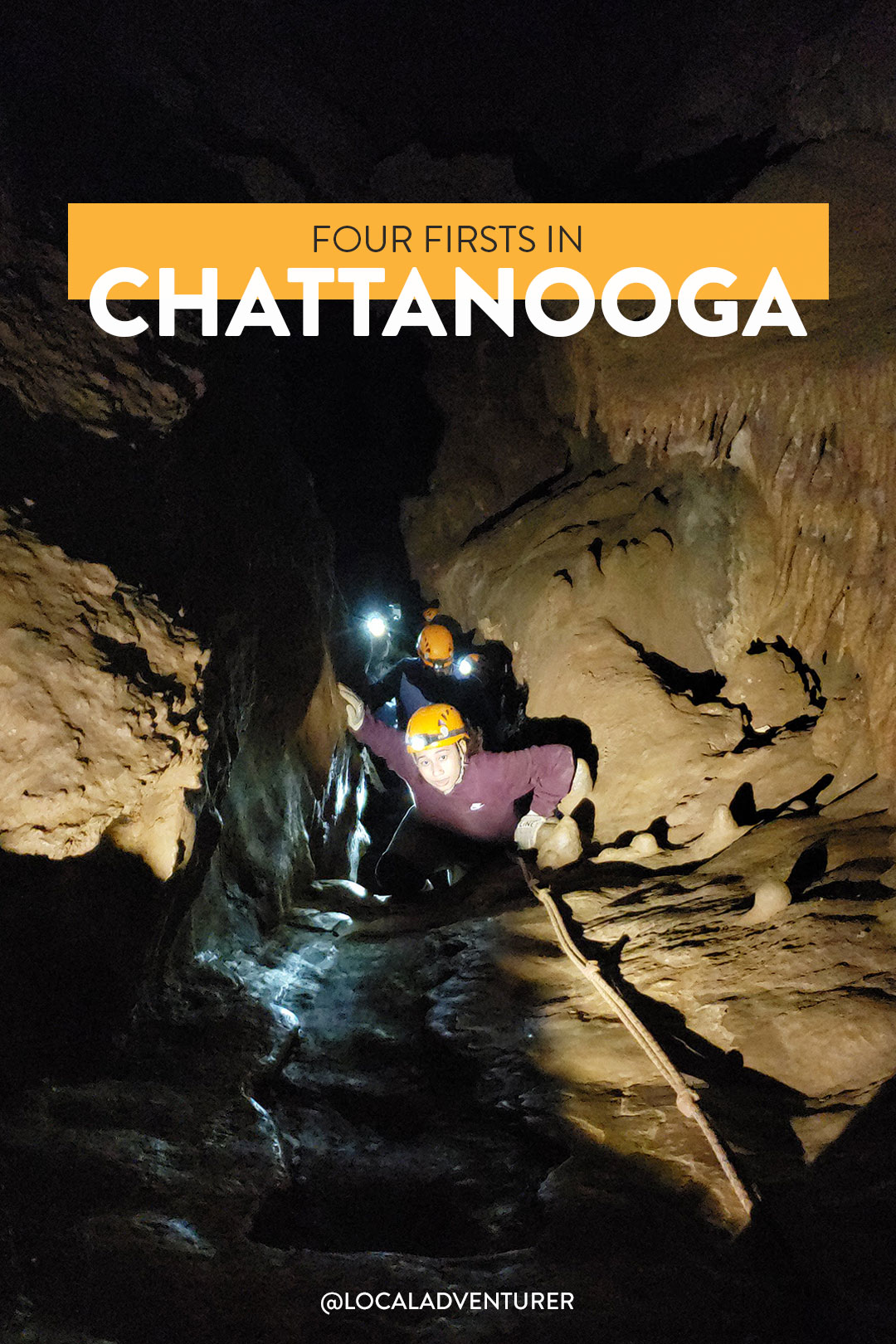 This post may contain affiliate links, where we receive a small commission on sales of the products that are linked at no additional cost to you. All opinions are always our own. Read our full disclosure for more info. Thank you for supporting the brands that make Local Adventurer possible.
Last Updated: September 25, 2019
Four Firsts in Chattanooga
At Presencia, we work with a team of young leaders from the Buford Highway neighborhood in Atlanta to tutor and mentor the children of immigrants. In addition to their work with Presencia, our staff navigates violence in their homes and neighborhood, immigration issues, poverty, and all the normal challenges of growing up.
When we were building our team and preparing for the 2019-2020 school year, we began working with Local Adventurer to plan a trip that would give our staff a new set of experiences and help them bond. We wanted to step away from our daily concerns, travel together, and grow closer as a team.
The city of Chattanooga was the obvious first choice to make this happen. From major tourist attractions to rugged outdoor adventures, Chattanooga, Tennessee is a great city for new experiences.
Some travelers are drawn by the "See Rock City" barns that sprawl as far north as Indiana and across the border of Texas. Others come for attractions like the Chattanooga Choo-Choo or the Tennessee aquarium. More adventurous travelers visit to explore the local trails, climb the walls and boulders, or run the rivers.
Esther and Jacob met up with the Presencia staff in Atlanta, and we all traveled to Chattanooga, where we learned about ourselves and each other while tackling four challenging new experiences together.
We asked some of our staff members to tell us about their favorite activities.
432 Market St #204, Chattanooga, TN 37402, map
The escape room was a great first experience in Chattanooga. I really felt like we all came together and worked as a team. There was a lot of movement around as people scurried to find answers. The escape room had really challenging puzzles with answers that sometimes seemed obvious but weren't.
I feel like the experience overall was awesome. The room was based on the city's famous train line, and finding out that one of the employees who talked with us made the props was pretty cool because there's a lot of work that goes into it.    – Jeniffer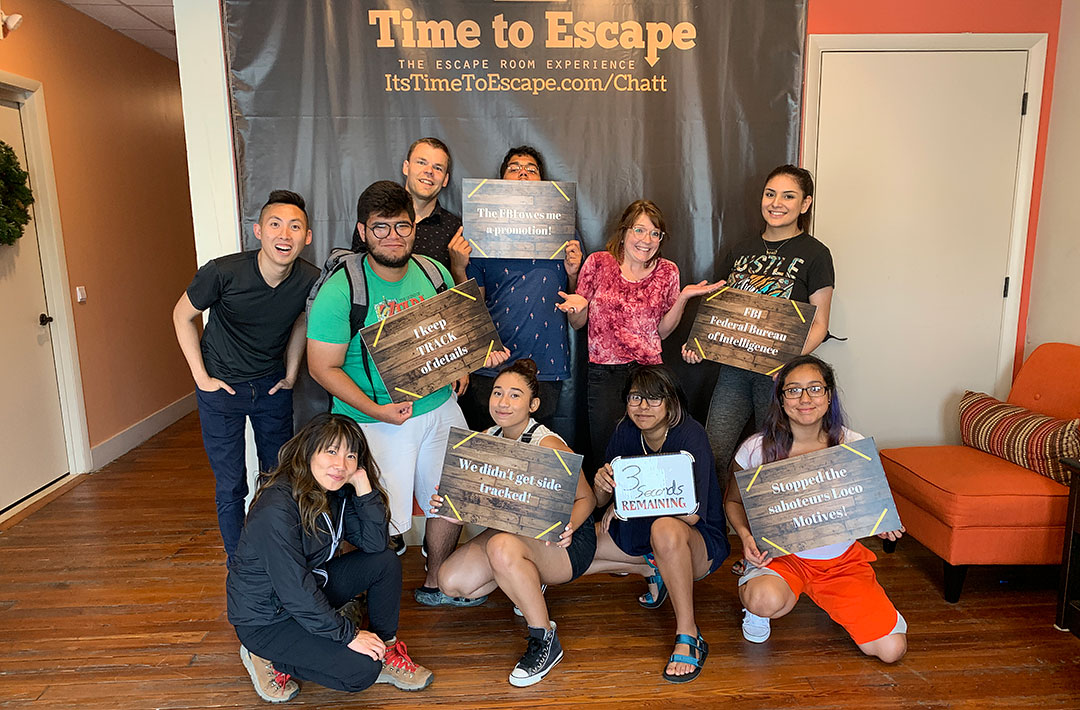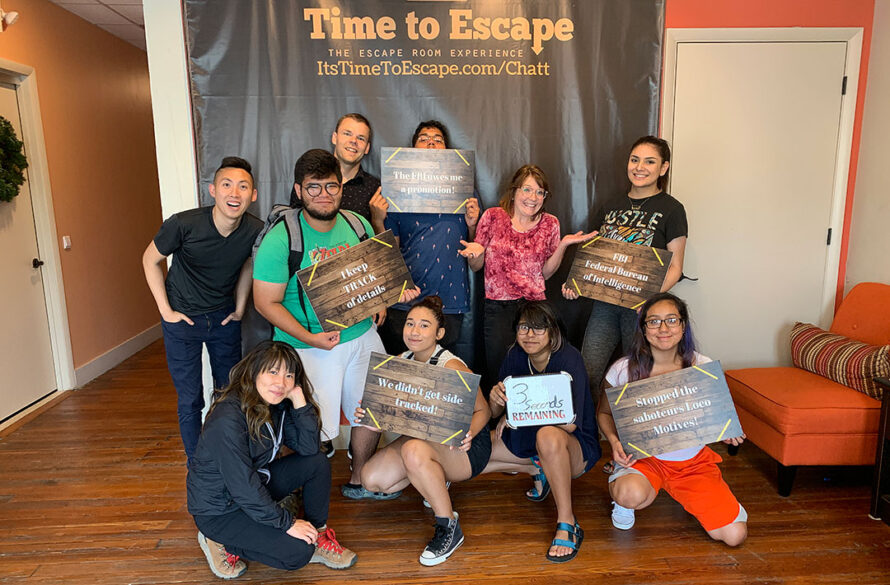 319 W Hills Dr, Chattanooga, TN 37419, map
Before entering the cave we were told that there were certain types of insects, reptiles, and bats in the cave. So I was nervous from the beginning, because if I stumbled onto a spider, I would lose my mind.
We had to crawl most of the time which really did a number on my wrists and knees, but since we had knee pads it wasn't as bad as my palms. Our cave guide, Mike, was a very hilarious person which made us go through the harder entrance of the cave to give us an experience we will never forget.
The last major crawl was the hardest. We entered a small opening, and I had to do the worm to get through. It was truly fun that I got to do this with the Presencia team. Their reactions varied as well as their overall opinion of caving, but I would 100% do it again if I could.    – Amy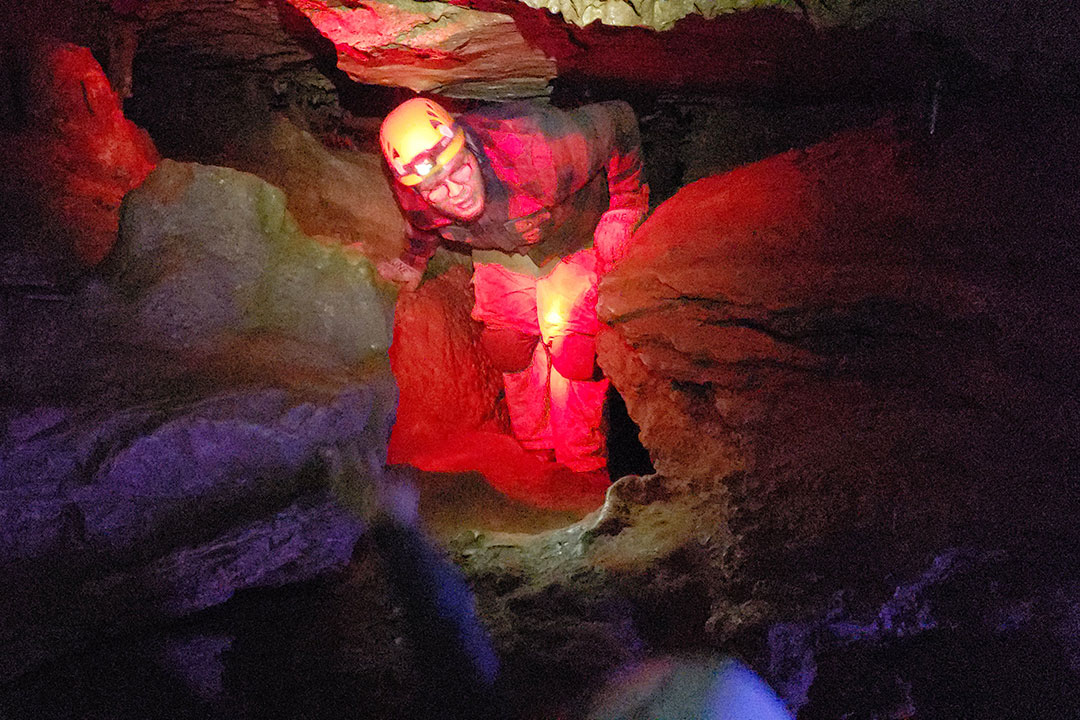 219 Broad St, Chattanooga, TN 37402, map
My favorite experience from this trip was indoor rock climbing. I thought I wasn't going to like it because I'm not a very active person. But as soon as I started, my goal was to reach the top and I made it
One of my favorite parts was cheering on my teammates to get to the top. A couple of them are scared of heights and I knew how scary it was to be up there, but I also knew how good it felt to finish it so I made sure they caught that feeling at least once.
At one point, I fell while I was trying to reach the top, and it was scary, but it only made me realize I had to get stronger and think better about my next moves. I would totally climb again if I had the chance.     – Wanda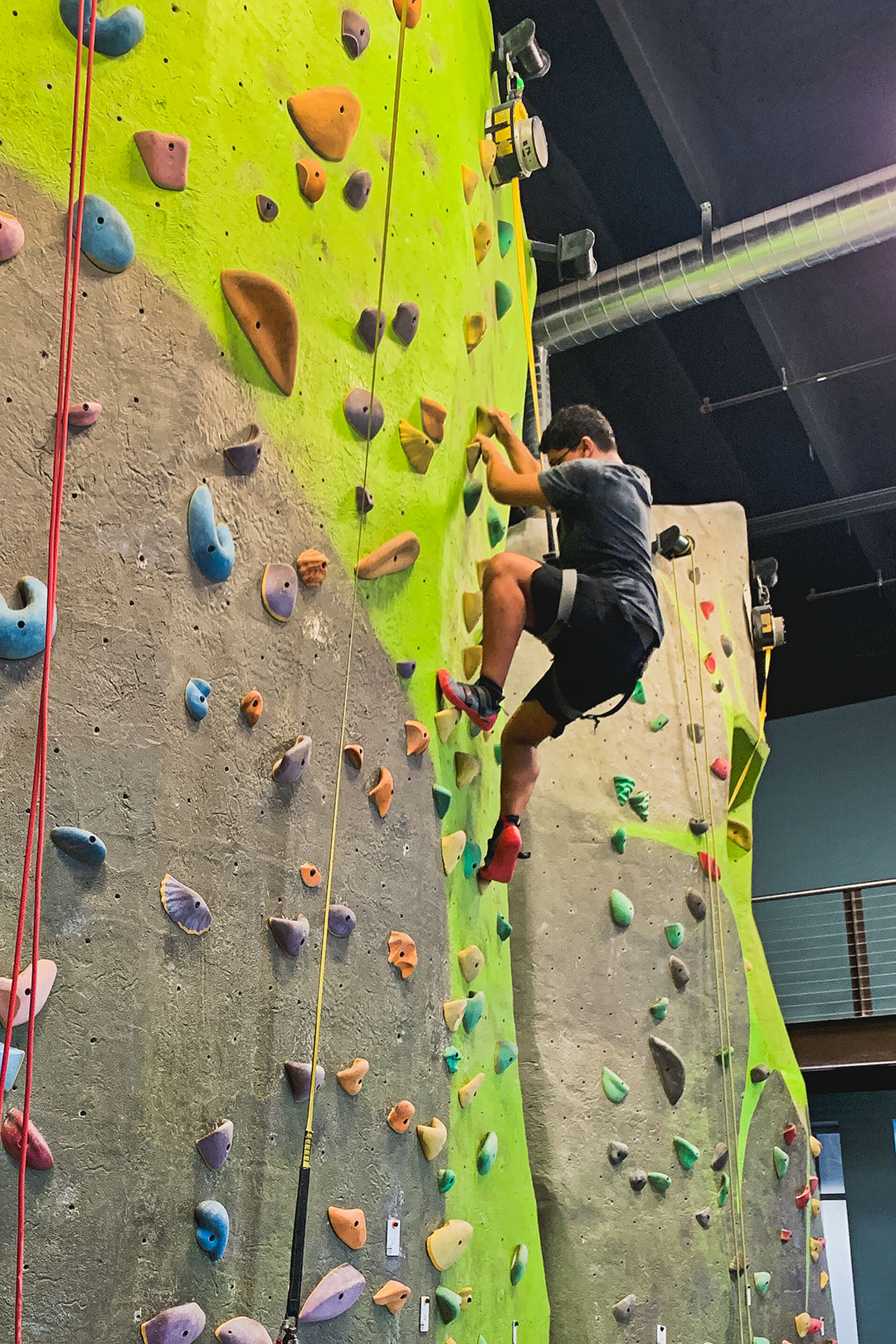 281 US-64, Ocoee, TN 37361, map
I didn't know what to expect. I was excited, but anxious about falling into the river. The nice breeze and splashes from the river thrilled me. I couldn't believe the view: giant rocks like meatballs on spaghetti that seemed neverending. Trees hugging the riverbank, moving with a gentle breeze.
After a few minutes of instructions from our guide, Chaz, and some practice rowing together, the raft made contact with the water for the first time. Chaz gave clear instructions, and we felt like we could trust him to get us safely over the rapids.
At the first rapid we rescued a man who had fallen out of another raft. The rapid had caught him, sucked him in, and flipped him a few times. Chaz immediately brought out a rope and launched it through the air, across the river, and right into the hand of the man. We pulled him over and into the raft.
This adventure never felt boring. Excitement was all around us as we dipped down into small waterfalls or wove our way between rocks. We fought through the rapids without anyone falling, shared a few laughs, and admired the beauty of the trip.     – Marco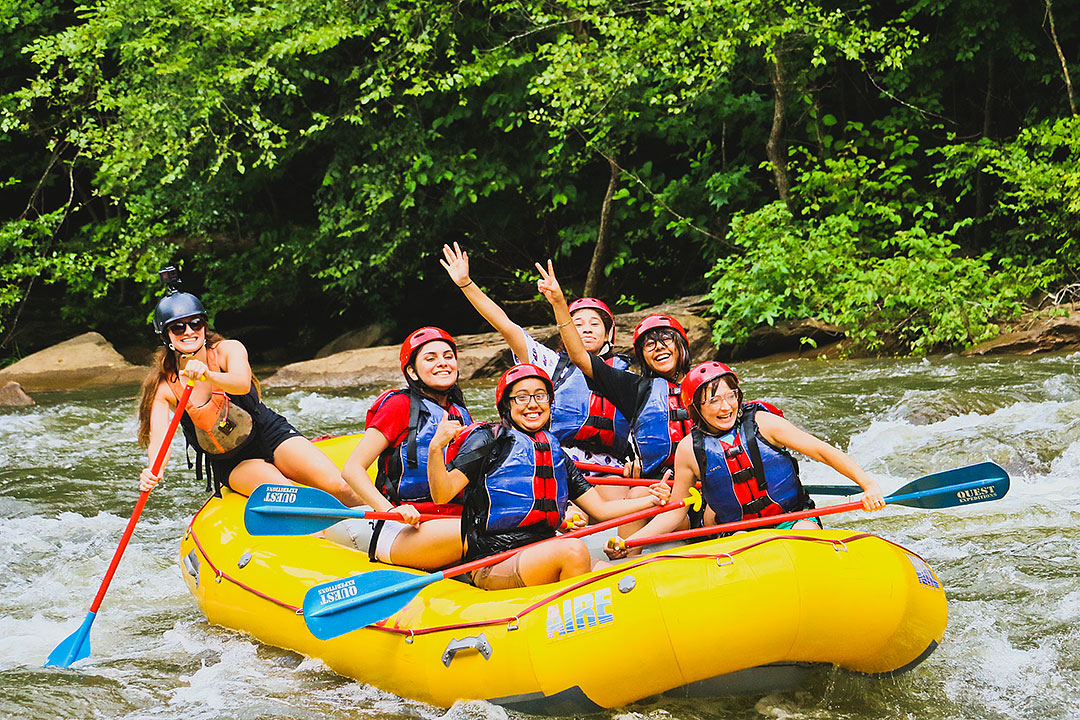 On Saturday night, after finishing our last planned activity, we surprised Jacob with a piñata, confetti, and birthday cake. As we were demolishing the piñata and fighting over the scattered candy, one of our staff received a phone call that her dad was at risk of deportation. Another said she was having a hard time processing the recent murder of an acquaintance.
As we rallied around them, cleaned our Air B&B, and prepared to return to our homes the next morning, we were grateful for the unity, creativity, and discovery the weekend provided. It gave us what we needed to return to our neighborhood and do the hard work ahead.
Map of Chattanooga Activities
Have you been to Chattanooga? What activities did you do there?
Did you enjoy this post? Pin it for later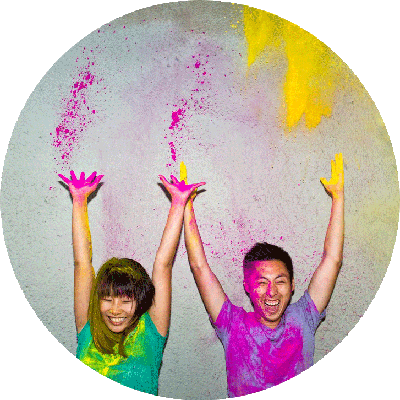 Esther and Jacob are the founders of Local Adventurer, which is one of the top 5 travel blogs in the US. They believe that adventure can be found both near and far and hope to inspire others to explore locally. They explore a new city in depth every year and currently base themselves in Las Vegas.