We didn't get to do as much eating in LA this month because of my two week all girls trip to NYC and Boston, but I did find good food on my travels as well. I'll share those before moving onto LA food.
Someone early on planted the idea of new york style pizza, which meant some of us craved pizza all weekend. We had to get our fix before we left. With 2000+ reviews on yelp and so many people who raved about it, we decided to check out the famous Lombardi's. We ordered their featured menu item, the margherita pizza. All six of us sitting at the table were disappointed. I realized maybe new york style is not my favorite style of pizza. I'll probably give it another try, but it's good to know.
On a positive note, I really enjoyed the macarons from La Maison du Macarons. I'm not a huge fan of the taste and texture of macarons in general. I, personally, buy them because they are pretty to photograph. These were impressive, though, and is IMO much better than Bottega Louie's. And even more impressive because we ate them after being melted in the heat of nyc, traveling to Boston and LA, and sitting in the fridge for several days.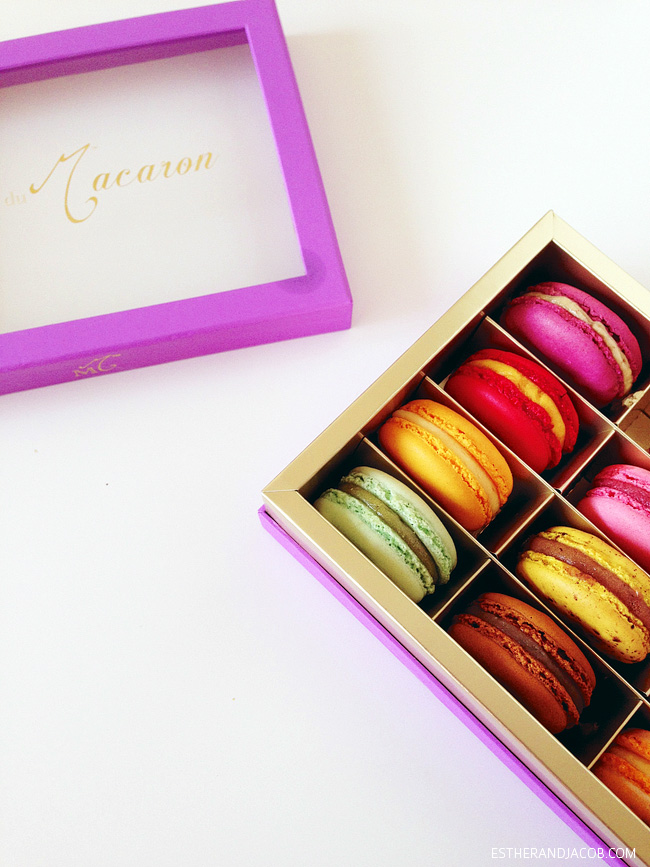 Pin
For my last night in Boston, Sophia and I decided to check out her favorite italian restaurant Pomodoro. We both ordered the linguini with clams in white sauce and sat against the window where we could watch the people crowding around Mike's Pastry. This was probably my favorite meal of the entire NYC / Boston trip.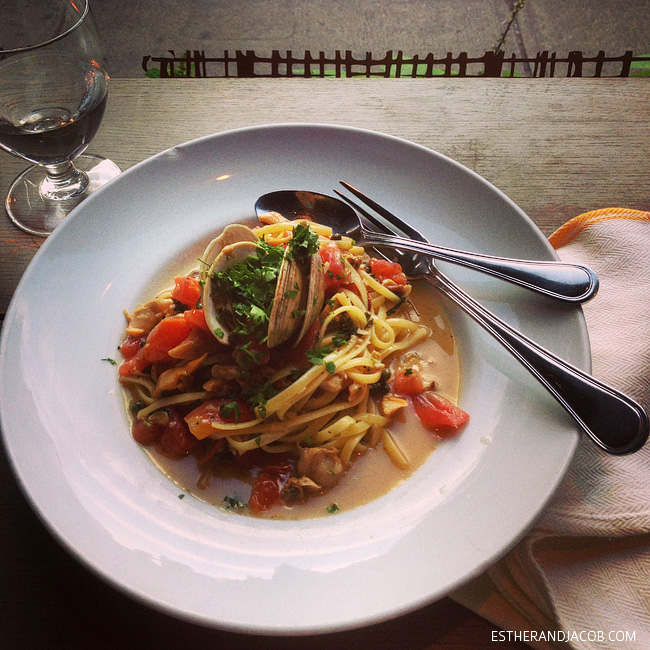 Pin
Upon return from the trip, we decided our first stop would be boba. We haven't tried that many different places, but so far, Ozero has had the best boba and has set the bar for us. Since someone recommended Four Leaf, we decided to put it to the test: Four Leaf versus Ozero. Ozero still won due to price and consistency of their boba.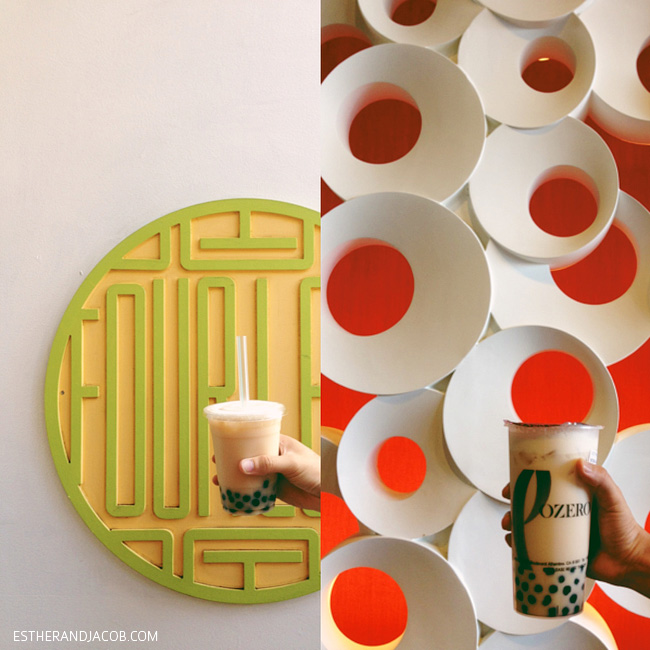 Pin
Santouka ramen in the food court of Mitsuwah Marketplace: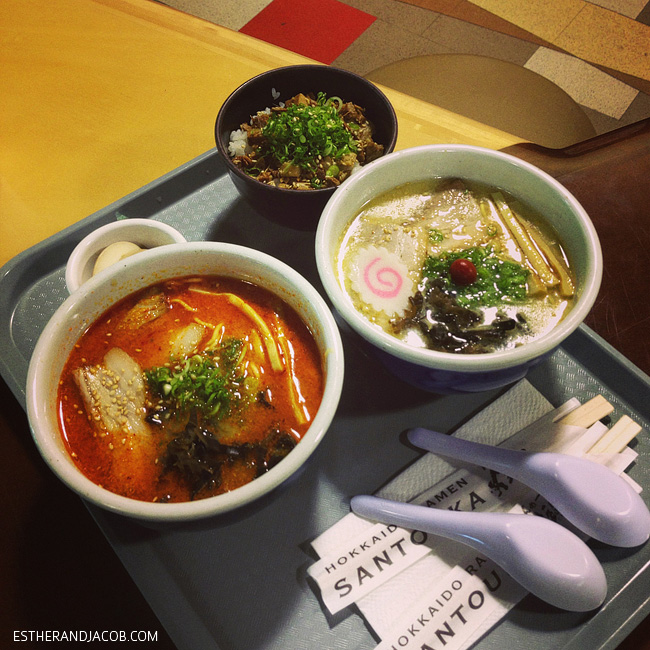 Pin
Eating in LA | July Eats:
Love it! I'm going to be a regular!:
Pretty good, but I want to try what else is out there:
Not going back unless you pay for my meal, and I still might be kicking and screaming:
*Disclaimer: When we travel to the opposite side of LA, expectations are much higher. I'm trying to be as objective as possible, but location plays a big factor on whether we want to be regulars. We don't like to drive or sit in traffic if we can help it. You might also see that before venturing further out, we are exploring what's closer to us in Studio City, North Hollywood, Sherman Oaks, and Burbank.
Here are our posts of the other months eating in LA: June, May, April
What are your favorite eats in LA? Do you guys know of other good boba places? We'd love to check them out.