We had some friends come into town last weekend, so we decided to go on a binge eating fest. What else is LA really good for besides the food? This is a list of where to eat in LA if you only had one day.  Well, no, I take that back.  There's actually an overwhelming amount of good food in LA. It's so hard to narrow down the choices. These are the options that we simply yelped close to where we happened to be.
We met up in the late afternoon at Two Guns Espresso (this location is closed) in Manhattan Beach.  A couple of our friends were flying out that evening, so we had to find food closer to the airport.  It was the first time I ever tried a flat white.  It's a kiwi thing from a kiwi owned place. We had no idea about flat whites although we had just come back from a trip from New Zealand.  No one had ever mentioned them to us while we were there. Well, sweet as. I am a fan.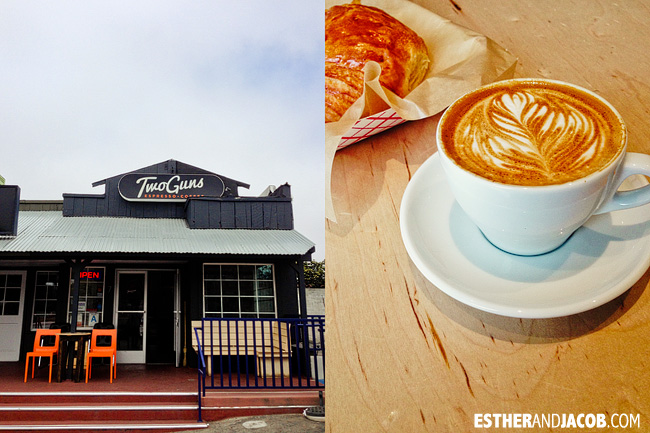 Pin
Next for dinner, we ate at Manhattan Beach Post.  Their dishes were served tapas style. The bacon cheddar buttermilk biscuits were great (pictured below)!  The brussel sprouts were amazing. Had no idea brussel sprouts could taste so good.  We also ordered the blistering blue lake green beans, which was highly recommended by many on yelp.  Turns out they just taste like the green beans you order at any chinese restaurant. Good, but not worth it.  Not exotic enough for us asians.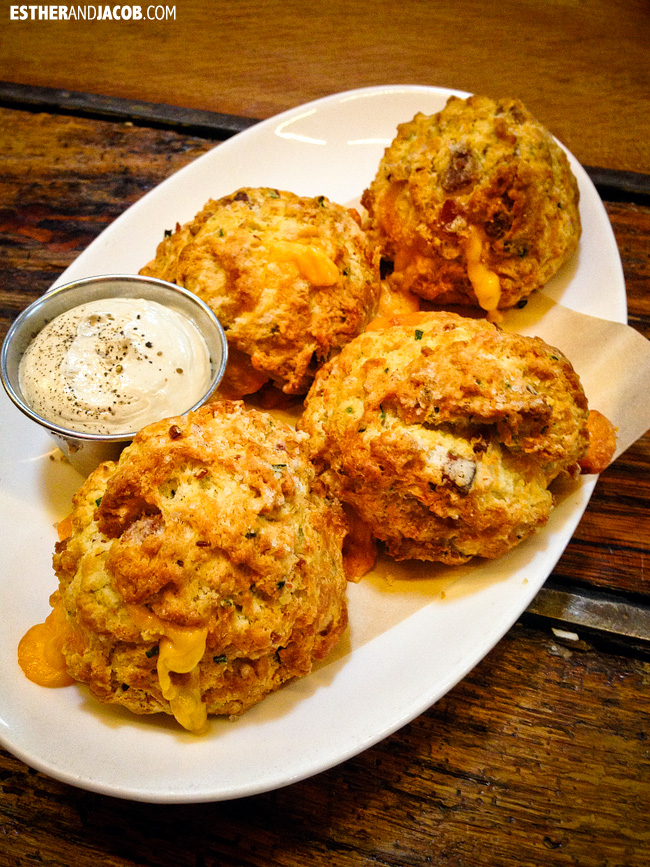 Pin
Next, we headed over to Manhattan Beach Creamery for some dessert.  We ordered some sort of ice cream cookie sandwich.  It looked amazing, but the ice cream made the cookies too cold and hard to chew.  It's like when clothes look better on the hanger.  Annoying everytime!
Afterward, we decided to make room for a second dinner at Wurstekuche: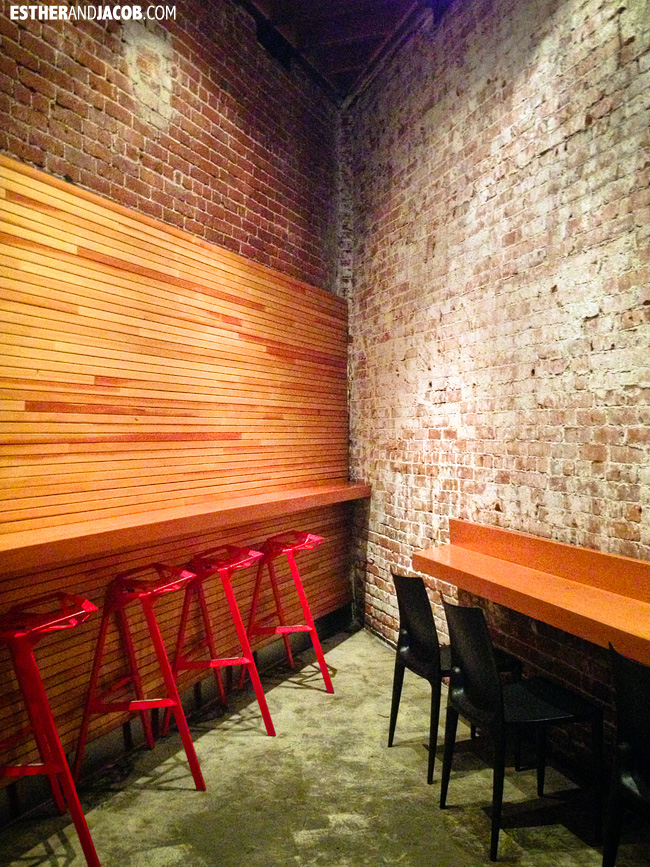 Pin
I'm not a huge sausage fan or a fan of German food in general, but I was willing to try it because of their exotic sausages and their 4 star ratings from 4000+ reviews.  They also had a great beer selection, which is always a plus.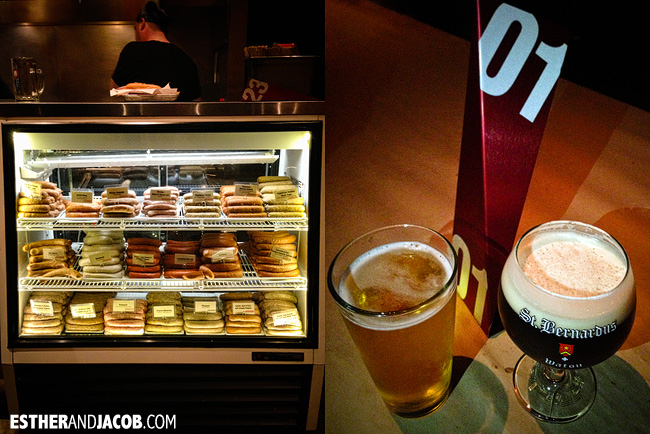 Pin
I had the mango chicken with jalapeno, and Jacob decided to be brave and try the rattlesnake and rabbit.  I took a bite of his, and it wasn't too bad.  Texture-wise it was more tender than my chicken sausage, but overall tasted like a pretty normal hotdog.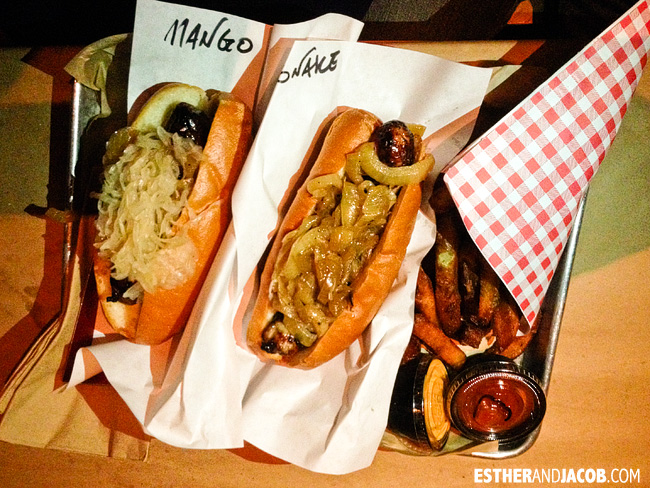 Pin
We continued the night at Spring Street Bar.  We liked it because it was quiet, and it was a great place to chat.  It was also a Sunday night, so that could have something to do with it.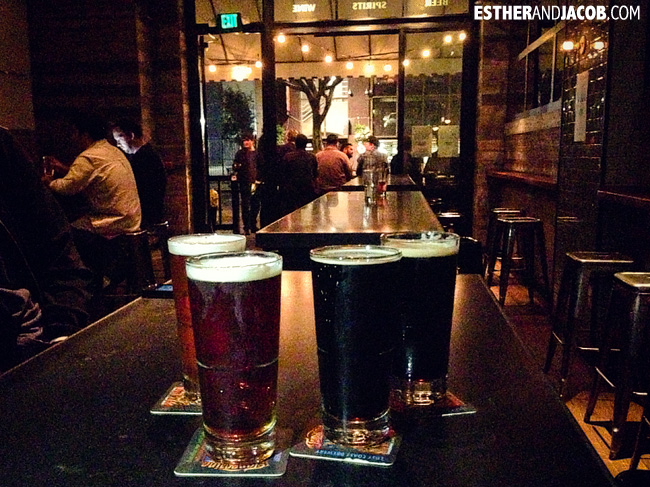 Pin
For lunch the next day, we tried an Argentinian place in Van Nuys called Mercado Buenos Aires.  I liked the ham and cheese empanadas best. It was like a glorified hot pocket. Where have you been all my life? And that olive oil sauce they have? Put it on EVERYTHING.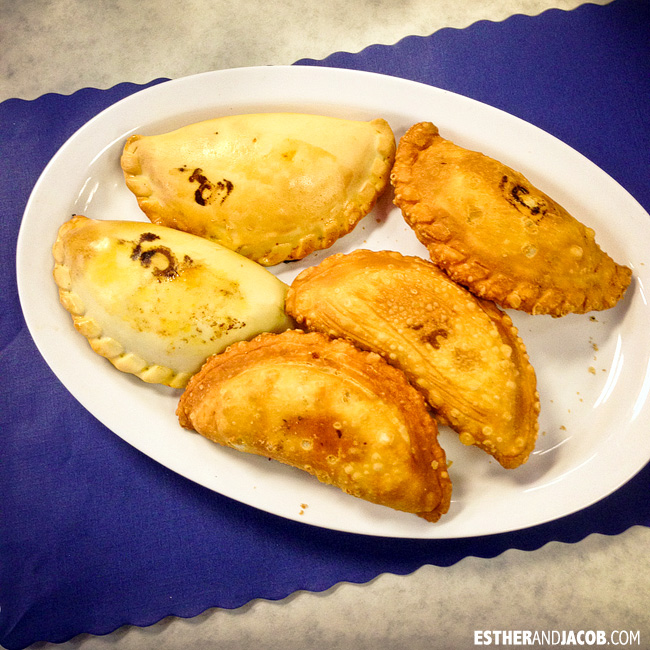 Pin
Then after we all gained 10 pounds, we sent them off to Atlanta.  Loved spending time with them. It was a nice reminder of home.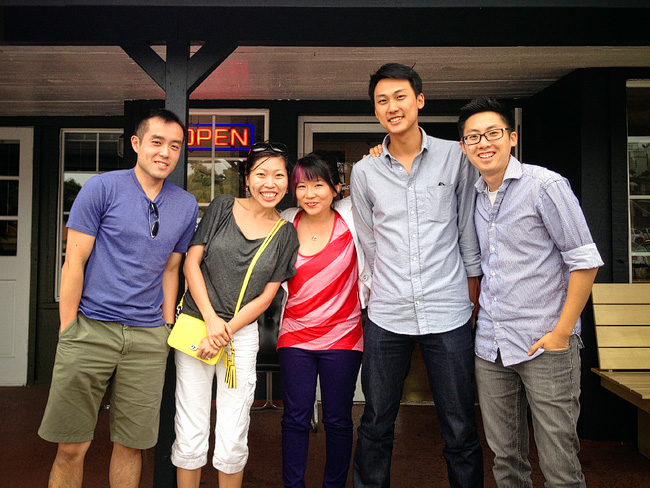 Pin
All photos were taken via iphone.  They do say, "the best camera is the one you have on you."
There are very few places I find that I think I need to go back to twice, just because there are endless options of good food.  I thought it would be fun to do a post once a month on my monthly food discoveries in LA. Here's what I found in the month of April:
Love it! I'm going to be a regular!:
Pretty good, but I want to try what else is out there:
Wurstekuche (DTLA)  – great sausages, but since I'm not a sausage girl, I consider it checked off my list.
Two Guns Expresso (This Location is Closed) (Manhattan Beach)
Spring Street Bar (DTLA)
Ajisai (West Hollywood) – food wasn't bad, but it wasn't worth the price and hassle to park.
Not going back unless you pay for my meal, and I still might be kicking and screaming: