Have you ever gotten lost on a hike? We've probably gotten lost on every other hike and pretty much every hike if it's unmarked trails. This guarantees that we add on lots of extra miles and get delayed because we'll probably stop to argue about it. Fun times.
This is a sponsored conversation written by me on behalf of TomTom®. All opinions and text are our own.
Thank you for supporting the brands that make Local Adventurer possible.
We currently live in the PNW, and since we made it a goal to hike to all the waterfalls, we've been looking into a GPS made for hiking. When TomTom® gave us the opportunity to review the TomTom® Adventurer GPS Outdoor Watch, we couldn't have been more excited to test it out on the trails. We're also going to be going over other tips on how to avoid getting lost while hiking.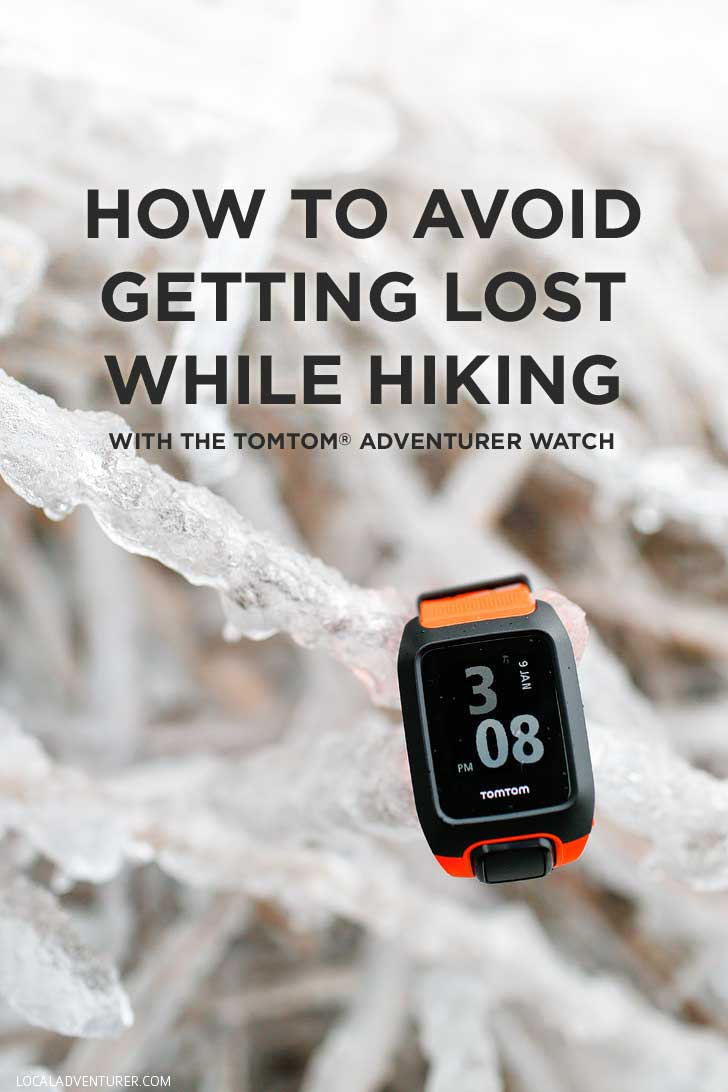 Pin
HOW TO AVOID GETTING LOST WHILE HIKING
1. Research Your Hike
Before you go on your hike, study a map, and cross-reference directions from multiple sources to make sure they're accurate.
2. Bring a GPS (Be Sure You Know How to Use It Before Your Hike)
The TomTom® Adventurer Watch not only counts your steps for everyday use but is also great for hikes. It offers a lot of features, but our favorite features are the GPS, compass, and barometer, which tracks our altitude, 3D distance, speed, and how much we ascend or descend.
This is helpful since we blog our hikes. If you've ever done research online, you'll find that trail info is all over the place. One place might say a hike is 4.2 miles and another might list it at 5 miles. We like to share info we gather based on our experience and also accurately track our pace and speed without having to do our own calculations.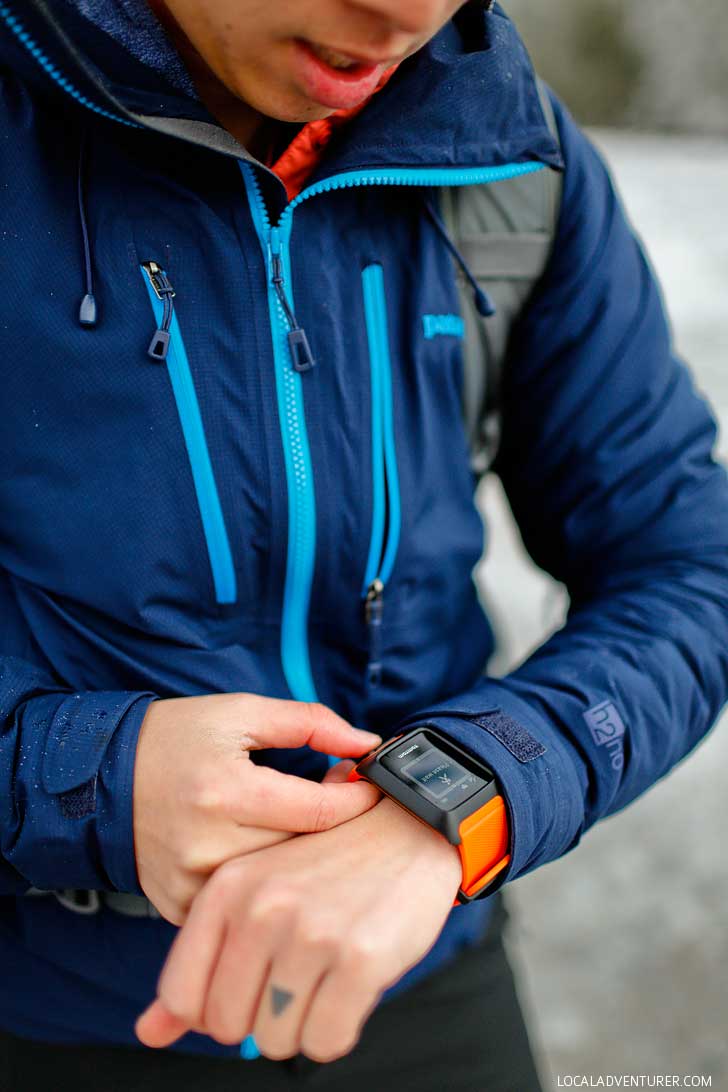 Pin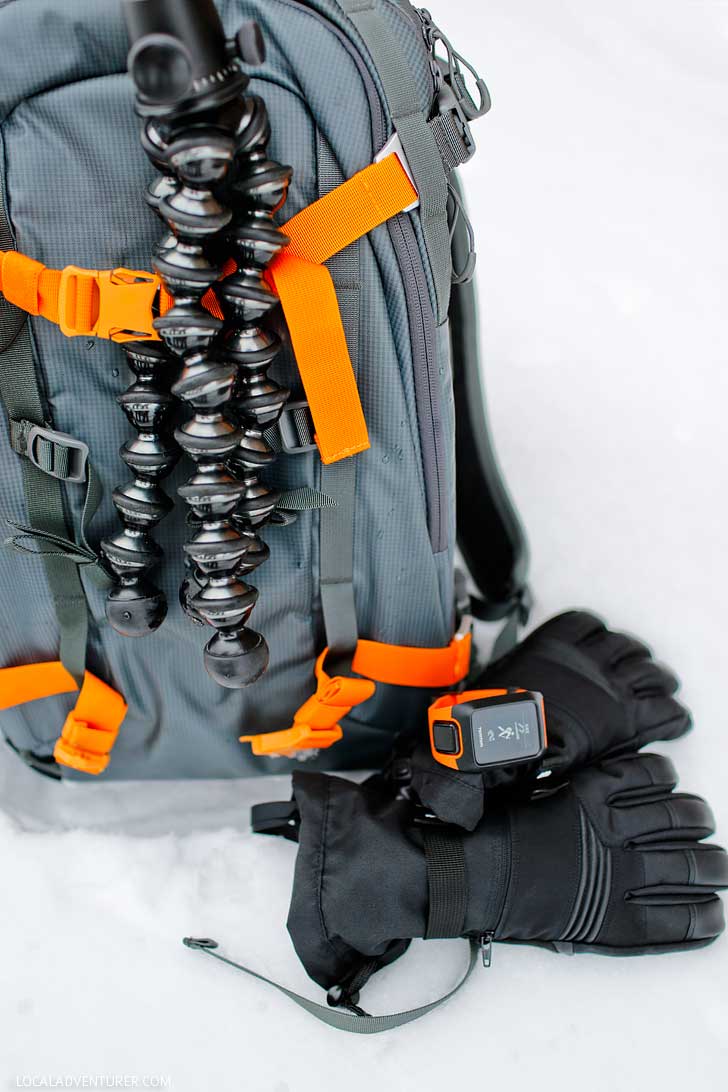 Pin
Beyond that, there are a handful of outdoor sports modes made specifically for activities like trail-running, hiking, skiing, and snowboarding. There's a built-in heart rate monitor, it is water-resistant up to 40M, and you can even upload up to 3GB (or 500 songs) of music. On top of all of that, it comes with Bluetooth headphones.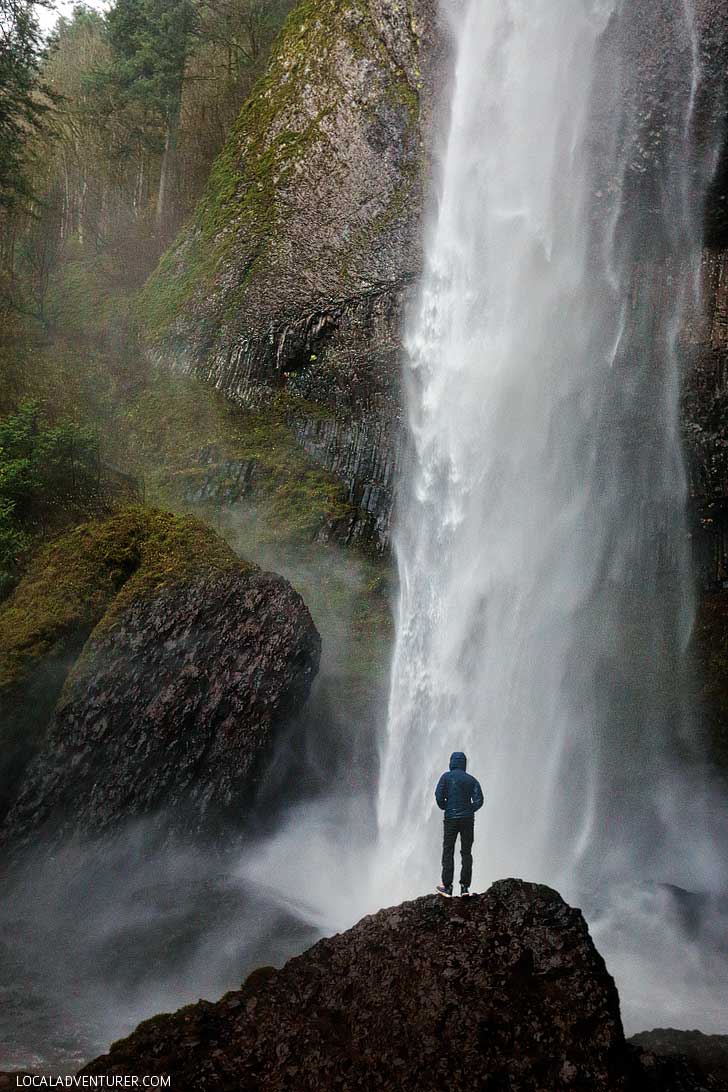 Pin
The only downside is that the face of the watch looks really big on us. It's nice to have a big enough screen to get all the metrics, but we happen to have small wrists so it looks bulkier than we like. (PRO TIP: you can use the Spark straps on the watch to make it fit better on smaller wrists). Overall, we're excited to finally have a watch with the functionality of what we need on the trail!
Pick up your own TomTom® Adventurer Watch here, and follow them on Twitter, Facebook, and Instagram for the latest news.
3. Bring a Compass and a Map
In the event that you happen to lose your watch on your hike or you forgot to fully charge it, it's always good to have backup.
4. Pay Attention to Your Surroundings
On long hikes, it's easy to stop paying attention to where you're going. If there aren't many unique features, everything starts looking the same. It can also especially be difficult to follow a trail if it's unmarked or unmaintained, hidden under snow, or when you stay out longer than expected and it gets dark (don't forget your headlamp!).
5. Write Down Where You Turn
If there's only one trail, it's easy to follow, but once you hit forks in the road, the likelihood of getting lost increases. If you have a bad memory like me, it's best to have a backup.
We tend to get lost a lot (or as Jacob likes to say "explore") on trails too. If you have the adventurer watch, you can upload trails via the trail exploration feature. There's also a great feature that allows you to leave "breadcrumbs." After starting it, it tracks where you're hiking so that if you get lost or if you're ready to go back, you can follow the breadcrumb trail you left. Do you know that quote "an adventure is an inconvenience rightly considered"? It sure is an adventure when you get lost on hikes, but we also happen to bicker a lot when it happens. 😛
If you don't have the watch, you can also manually write down where you made your turns and have a plan if you need to backtrack. The same goes for if you decide to take a detour or go off-trail.
6. Try Your Best to Stay On Trail
You're more likely to get lost if you go off-trail or take a detour. You're especially not likely to pay attention if you're venturing off to find a good photo opp. When you go off-trail, you're also more likely to start making false trails for others to get lost on in the future.
7. Watch the Sun
As a photographer, I'm always looking for the direction of where the sun will rise and set. It helps you know the general direction of East and West (rises from the East and sets on the West). When it's closer to the winter solstice, keep in mind that the sun sets as far as the Southwest. Other signs to look for: The wind tends to blow from the West in the Northern Hemisphere unless there is a storm approaching. Moss also generally grows on the north side of trees in the Northern hemisphere and the Southside of trees in the Southern hemisphere, but that's not always the case. We've seen them grow on both sides too.
Make Sure You Have All Your Hiking Essentials
In the event that you get lost, here's a list of all our hiking essentials including a survival kit.
What kind of fitness apps or activity trackers have you tried? Do you feel like the TomTom® Adventurer Watch could help encourage you?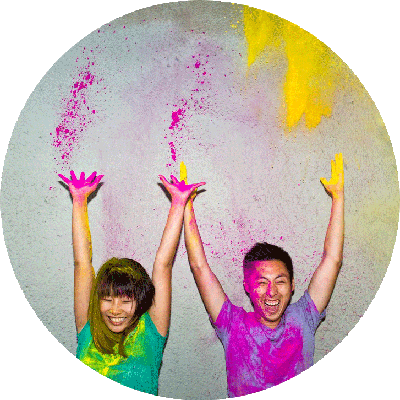 Pin
ESTHER + JACOB
Esther and Jacob are the founders of Local Adventurer, which is one of the top 50 travel blogs in the world. They believe that adventure can be found both near and far and hope to inspire others to explore locally. They move to a new city every year and currently live in Portland, Oregon.