As photographers, we're always looking for opportunities to take photos! When we saw our friends post photos of the LACMA Rain Room on Instagram, we knew we had to make a trip back to LA.
The Rain Room is a work by the artist collective Random International that combines art and technology. It's set in a huge room where there's a downpour of water. Whenever the 3D cameras detect a person, the rain pauses and gives you a 6 ft diameter of dry space. This allows you to walk through the rain without getting wet!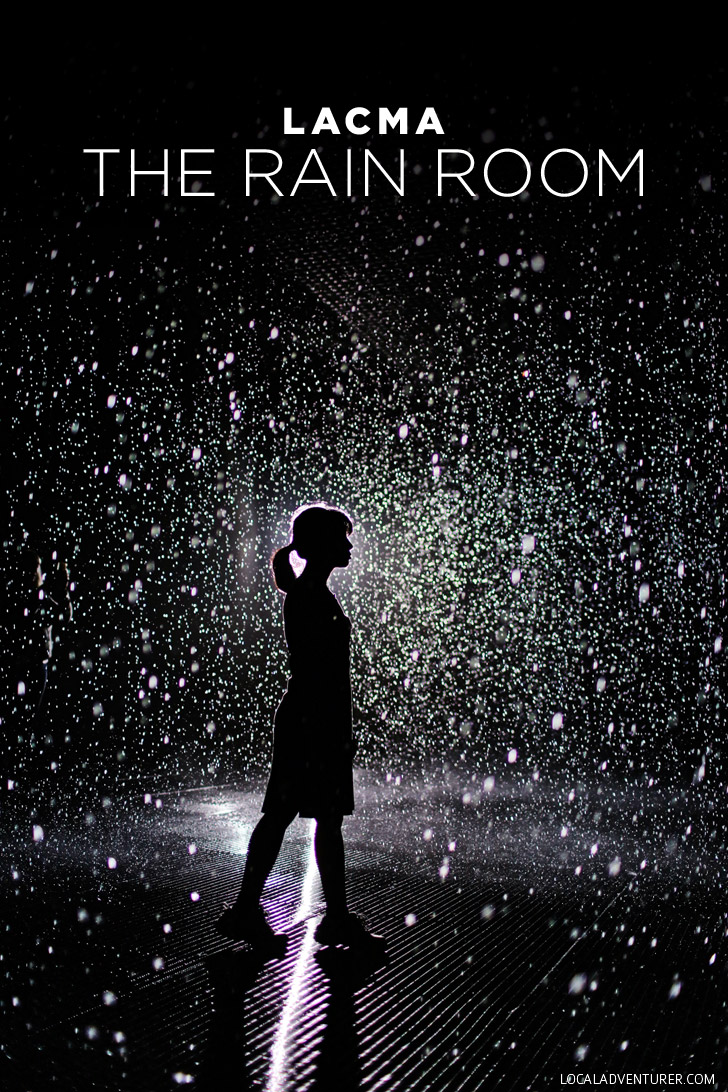 Pin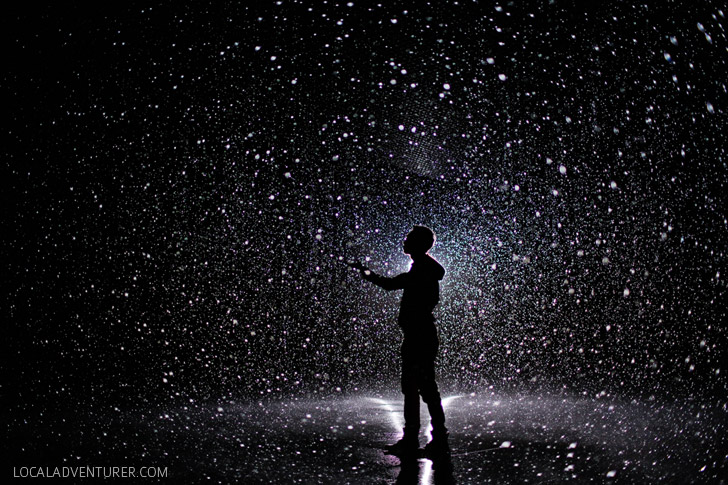 Pin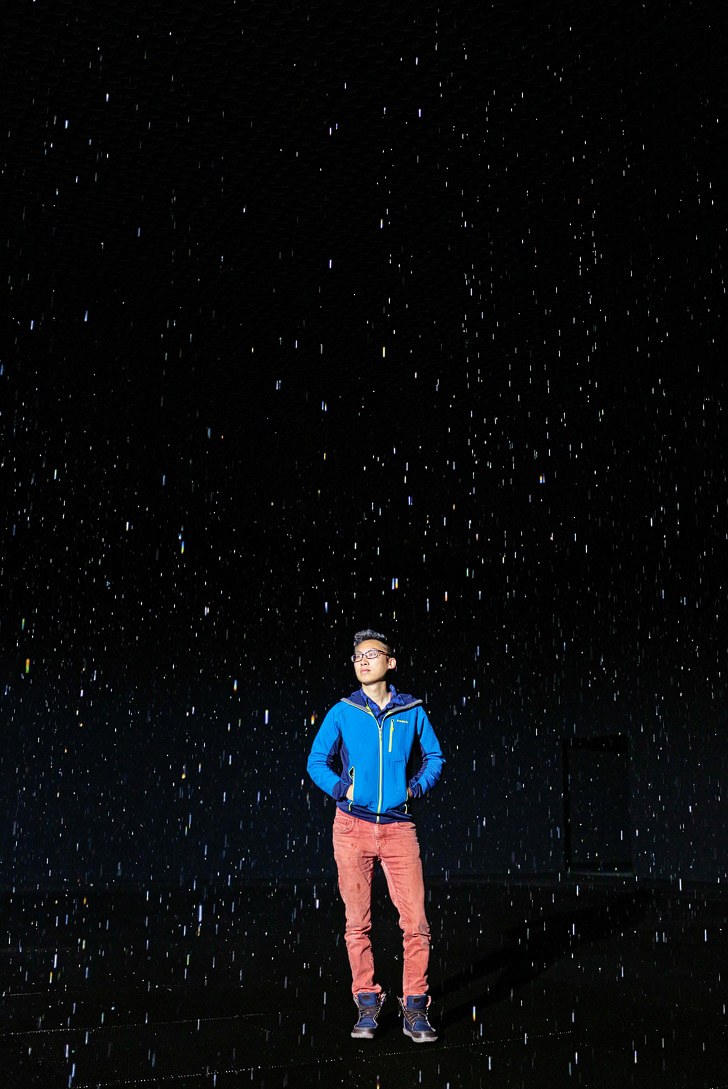 Pin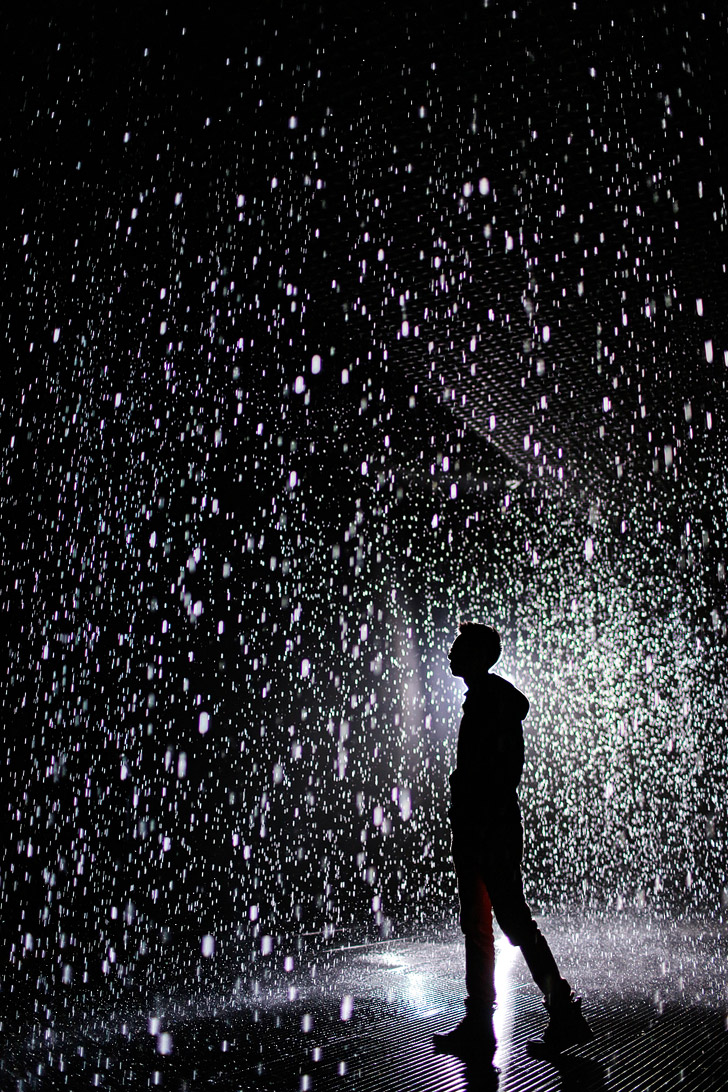 Pin
Each visit lasts about 10-15 minutes. During that time, you enter the room with 18-22 people and 8 are allowed in the rain at any given time. The rest of the people can observe and wait in the outskirts, since if everyone gets in at once, the rain would completely stop.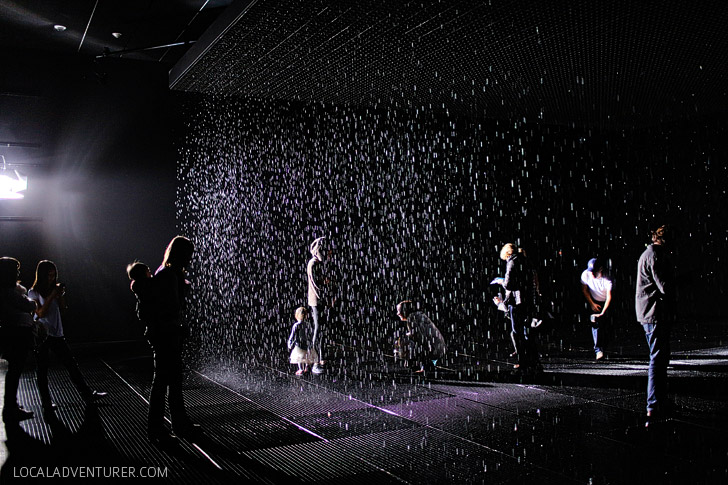 Pin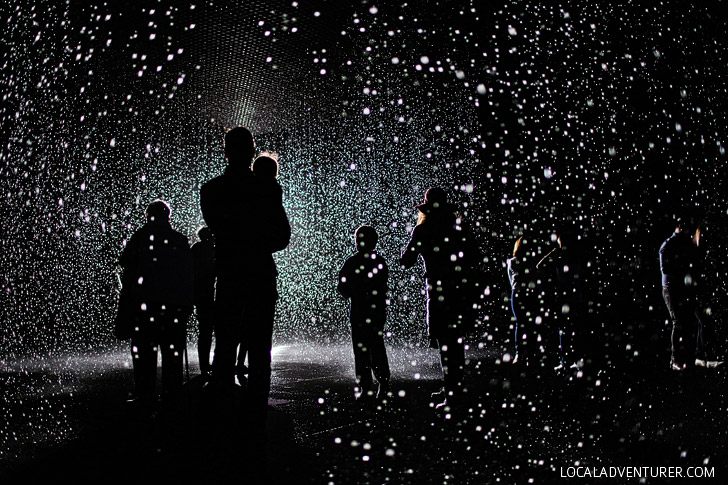 Pin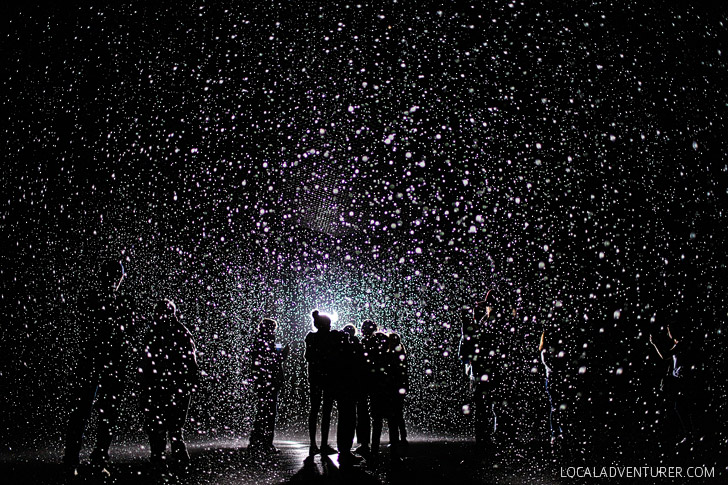 Pin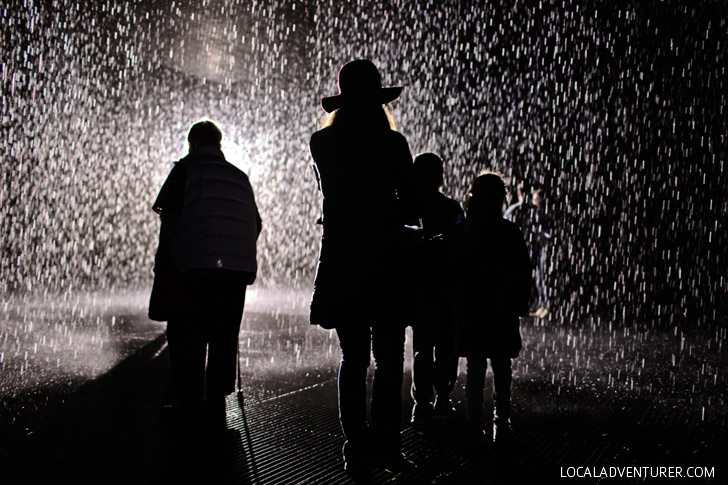 Pin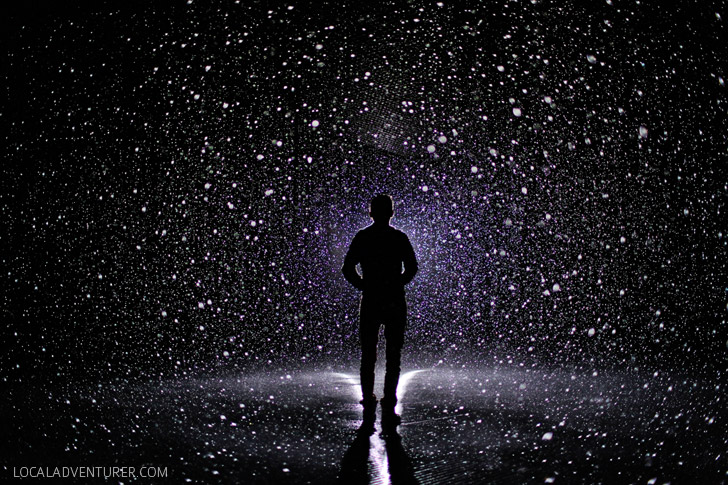 Pin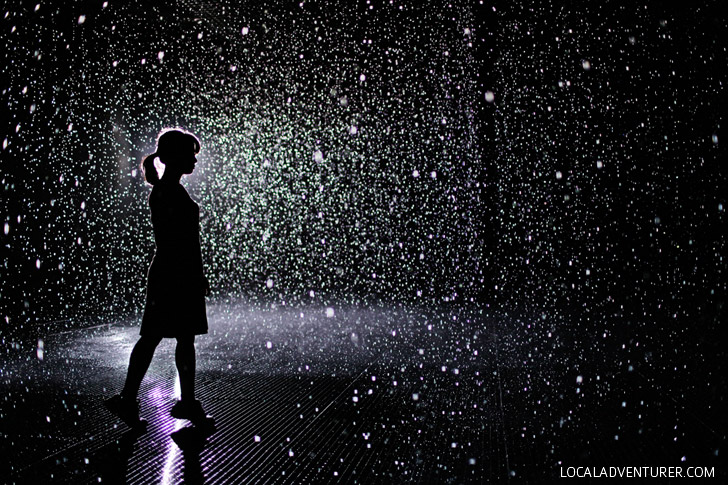 Pin
Since California has been in a drought, one of the questions that always comes to mind is where all this water is coming from! The Rain Room uses the same 528 gallons of water within a self-contained system. Just to give you some perspective, the average American home of four uses 400 gallons of water per day. And don't worry, the water is tested and inspected weekly!
We also got to check out the Frank Gehry exhibit as well and took some new photos to update this old post on LACMA.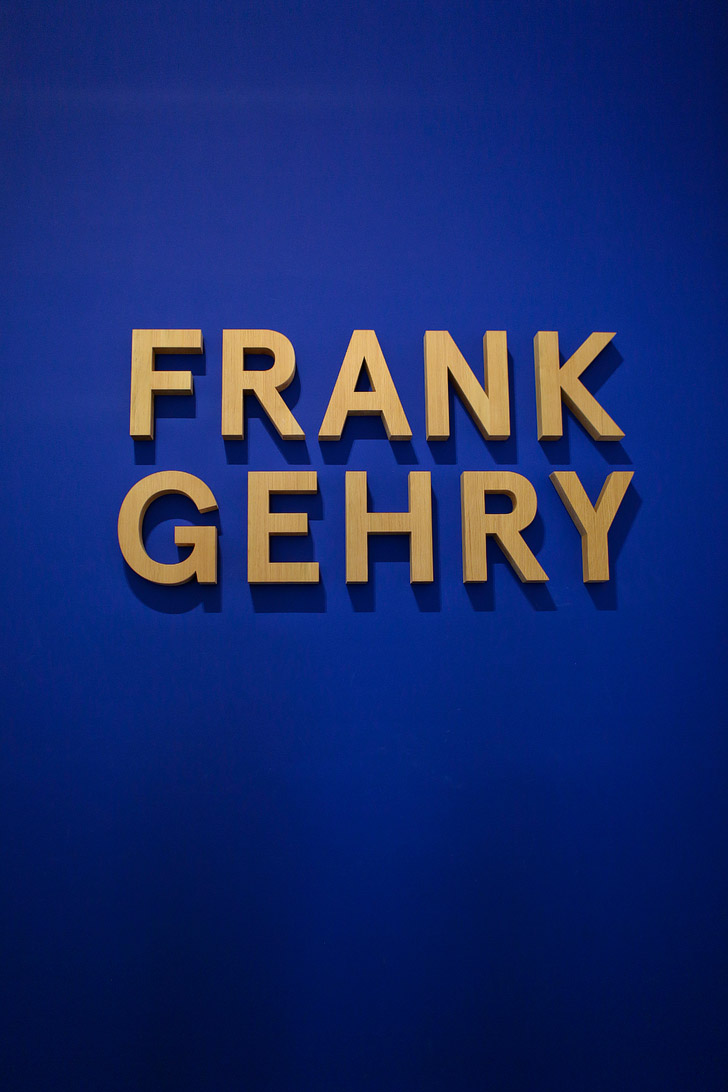 Pin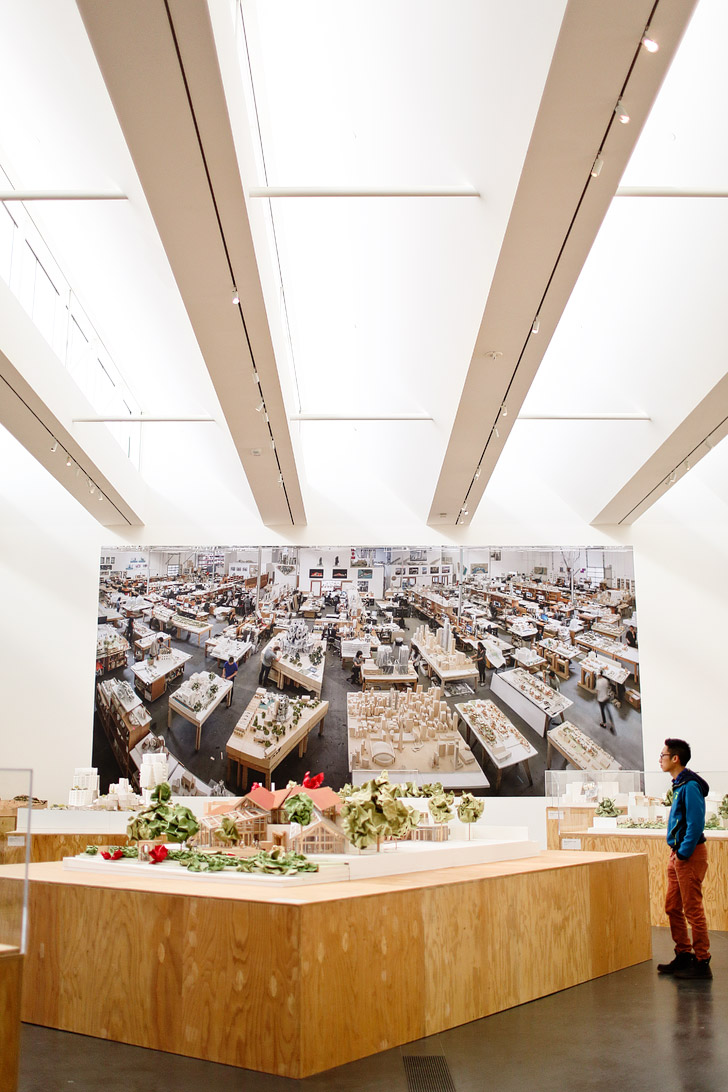 Pin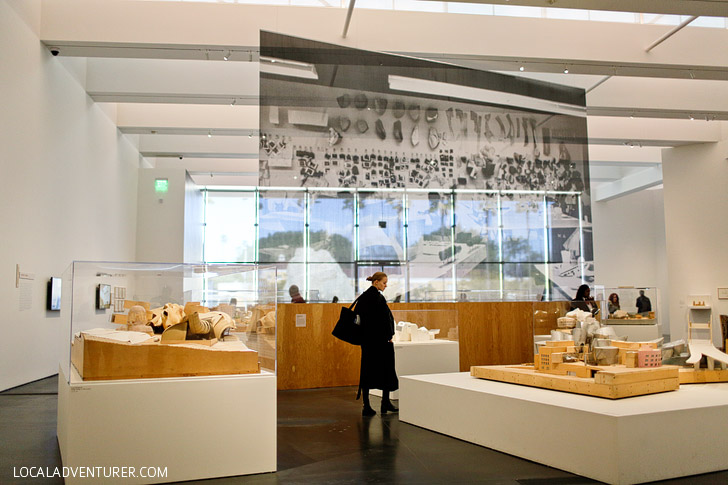 Pin
PRO TIPS FOR YOUR VISIT TO THE LACMA RAIN ROOM:
Pay attention to the security guards as they help manage the time in the rain.
Arrive 15-30 minutes before your reservation. If you miss your slot, there's no guarantee they can reschedule you.
No high-heeled shoes are allowed.
Move slowly! The cameras need time to sense you. Otherwise, you'll get wet.
Everyone wants a good photo, so be respectful and aware of everyone around you.
Turn off those flashes on your camera!
The best photos are backlit and silhouetted so consider the shape of what you're wearing.
Try not to bring too much with you so you can move in and out to take photos with ease.
The LACMA Rain Room exhibit has been extended until April 24 and is unfortunately already sold out! Be sure to stay up-to-date on their website in case they extend the exhibit even more or if tickets open up! On the plus side, this is just one of many exhibits that LACMA has shown as a part of their Art + Technology initiative. Random International is the perfect fit for this, and we've already heard rumors that they have another interactive exhibit in store for the LACMA audience!
Be sure to also check out our post on our previous visit to see the Stanley Kubrick exhibit.
Los Angeles County Museum of Art (LACMA)
5905 Wilshire Blvd
Los Angeles CA 90036
What's the coolest interactive exhibit you've experienced? Have you heard about the new Van Gogh Immersive Experience?
Thank you LACMA for hosting our visit. All photos, opinions, and text are our own.
Thank you for supporting the brands that make Local Adventurer possible.