My girlfriend shared this taiwanese pork chop recipe in the cookbook scrapbook that she helped make for me. She happens to be taiwanese and I trust her cooking, but I was always reluctant to try it, because…
1. I've never eaten Taiwanese pork chops before.
2. Cooking new types of food is generally scary and overwhelming for me.
One of my 30 before 30 goals, however, was to finish all the recipes included in the scrapbook, and seeing that I was running out of simpler recipes to try, I knew I would have to face it sooner or later.
Turns out, it's not hard at all! The hardest part might be finding an asian grocery store for the Chinese five-spice powder (also available on amazon if you can't find it locally). This recipe is simple enough that if we bought pork chops more often, I would put this into a regular rotation. Now I wonder why I was so intimidated in the first place. :)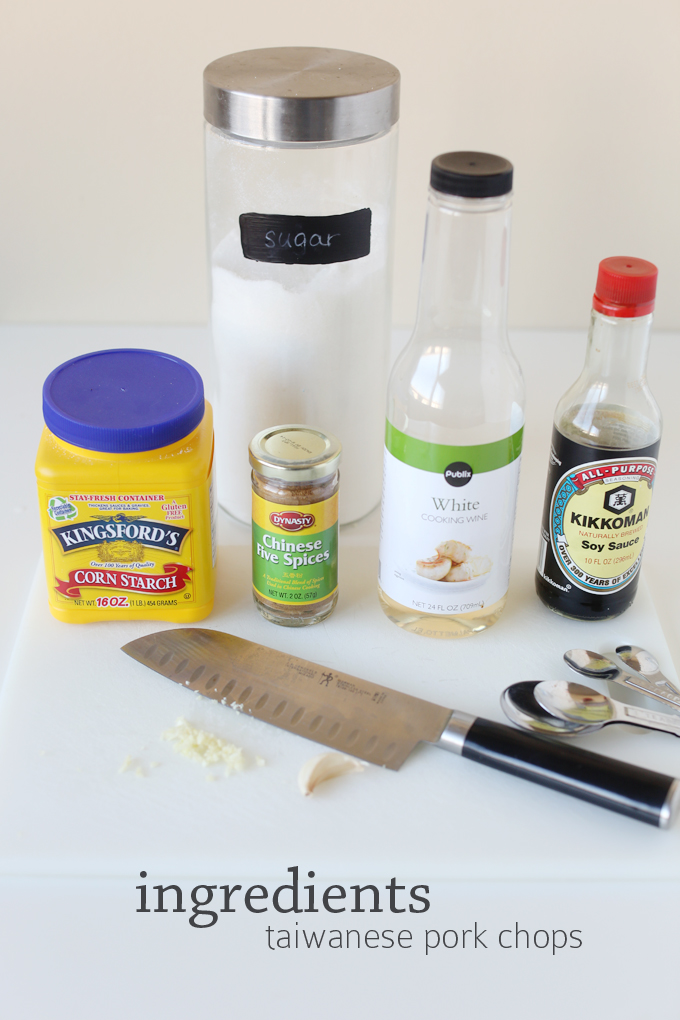 Pin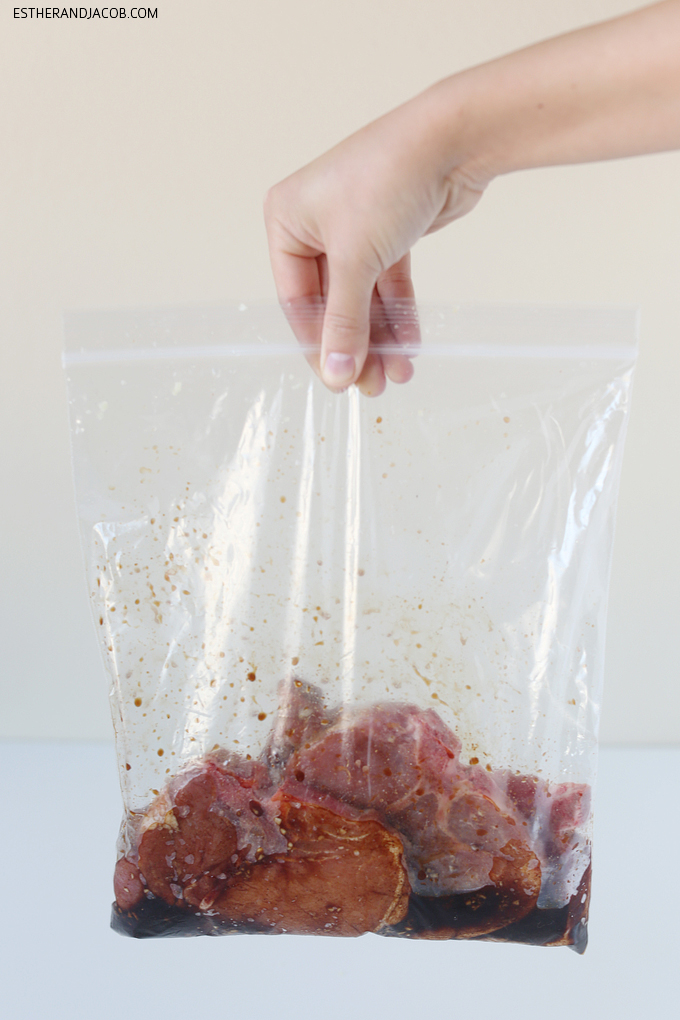 Pin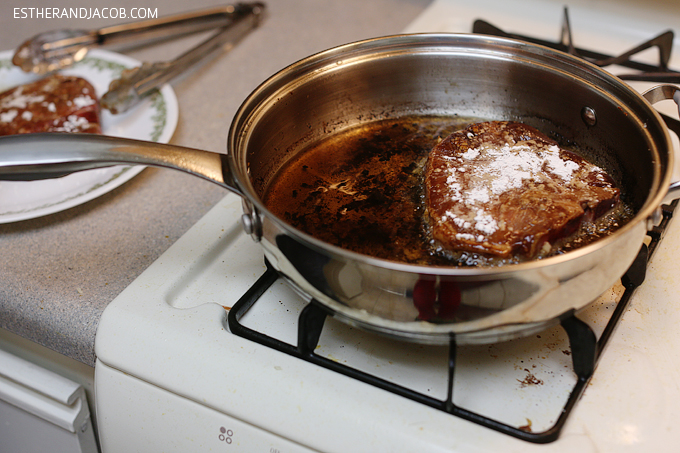 Pin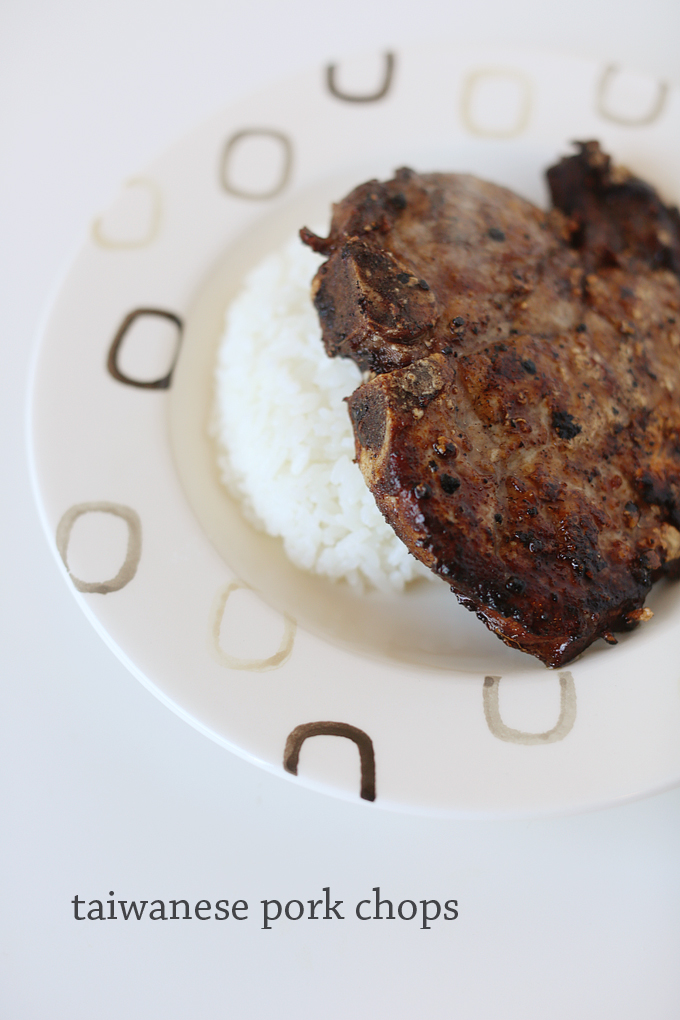 Pin
Taiwanese Pork Chop Recipe via Hsiao:
Ingredients:
4 (3/4 inch thick) bone-in pork chops
2 tablespoons soy sauce
1 tablespoon minced garlic
1 tablespoon sugar
1/2 tablespoon white wine
1/2 tablespoon Chinese five-spice powder
Vegetable oil for frying
Cornstarch
Directions:
Into a large resealable bag, add soy sauce, minced garlic, sugar, white wine, and the chinese five-spiced powder.
Make slits near the edges of the pork chops to keep them from curling when fried.
Place the pork chops in resealable bag, seal, and carefully massage the marinade into the chops.
Refrigerate for at least one hour, while turning the bag every so often.
In a large skillet, fill the skillet with 1/2 inch depth of vegetable oil and heat.
Remove chops from bag and lightly sprinkle cornstarch on both sides of the chops.
Carefully add chops to the skillet and cook through, turning once until golden brown on both sides.
Chef's notes:
There's a lot of splatter, so wear an apron or clothes you don't mind getting oil on. & Be careful!
In case you're wondering what a half tablespoon is for precision, it's 1.5 teaspoons.
We tried making this recipe with boneless pork ribs, and it wasn't as crispy and tasty. Will try chicken next.
What is your favorite way to cook pork chops?
I do a recipe a month, and you can check out some of the others if you click on the banner below:


Pin


Pin