This past weekend we drove up to Park City Mountain Resort in Utah to meet up with some ATL friends to snowboard.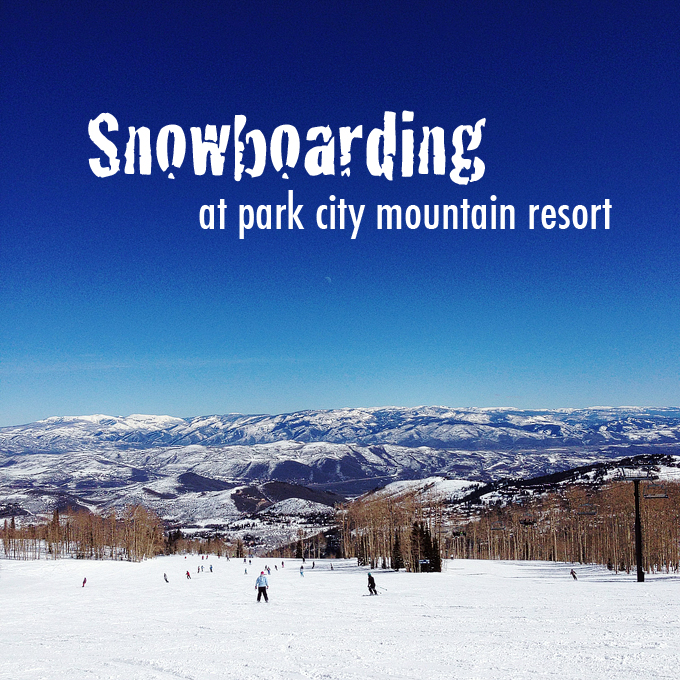 Pin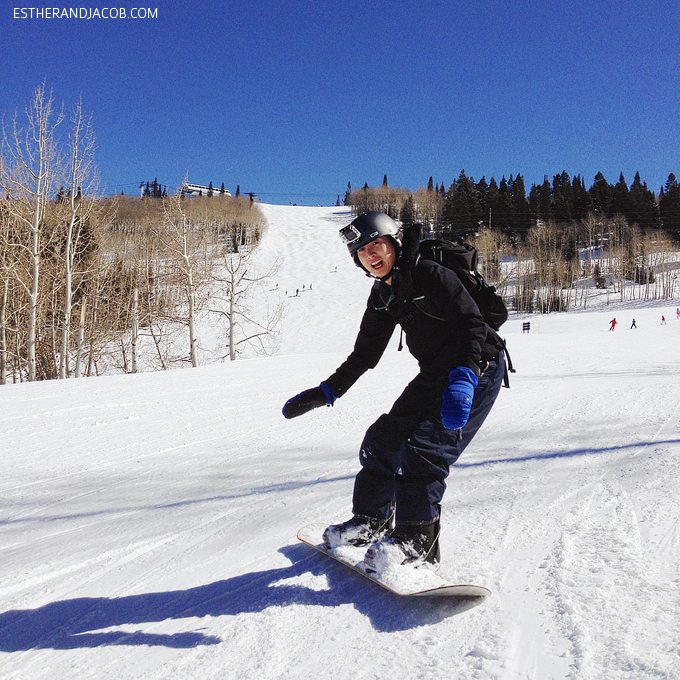 Pin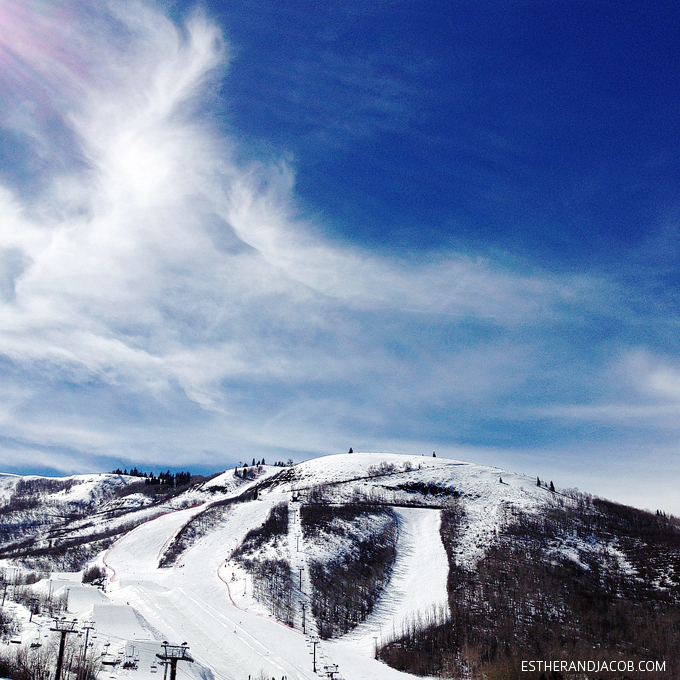 Pin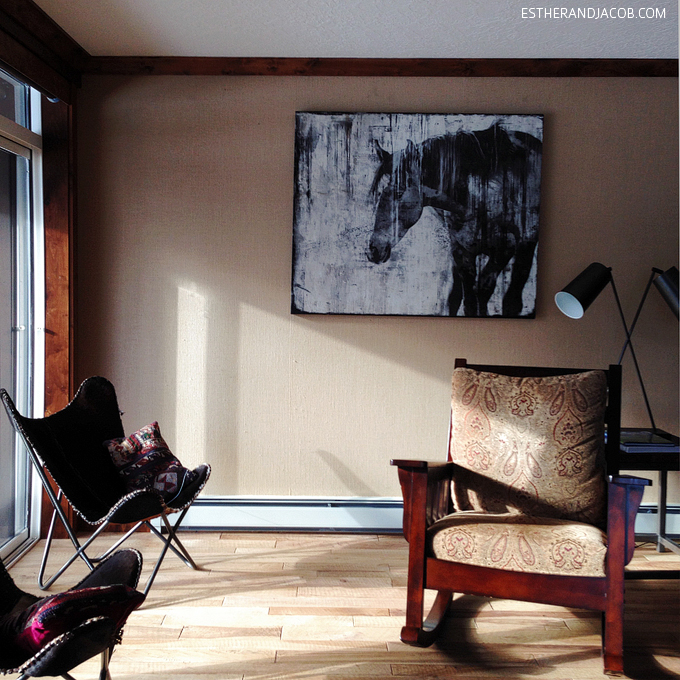 Pin
The view from our balcony. If you look really close, you can see the skiiers and snowboarders!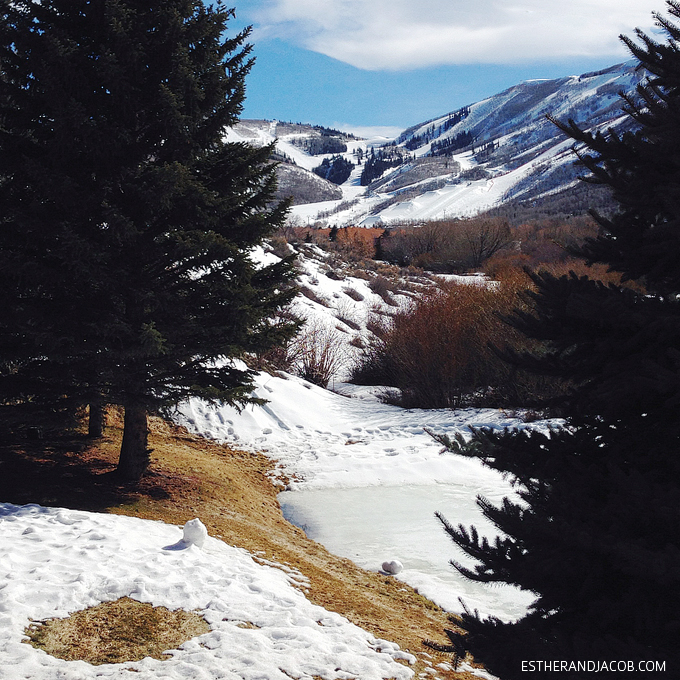 Pin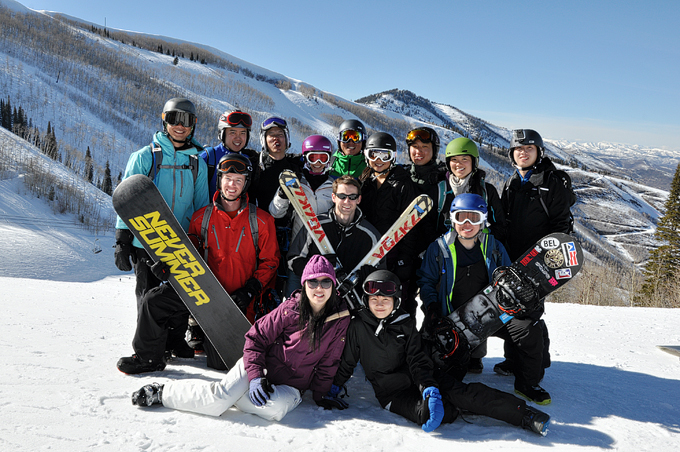 Pin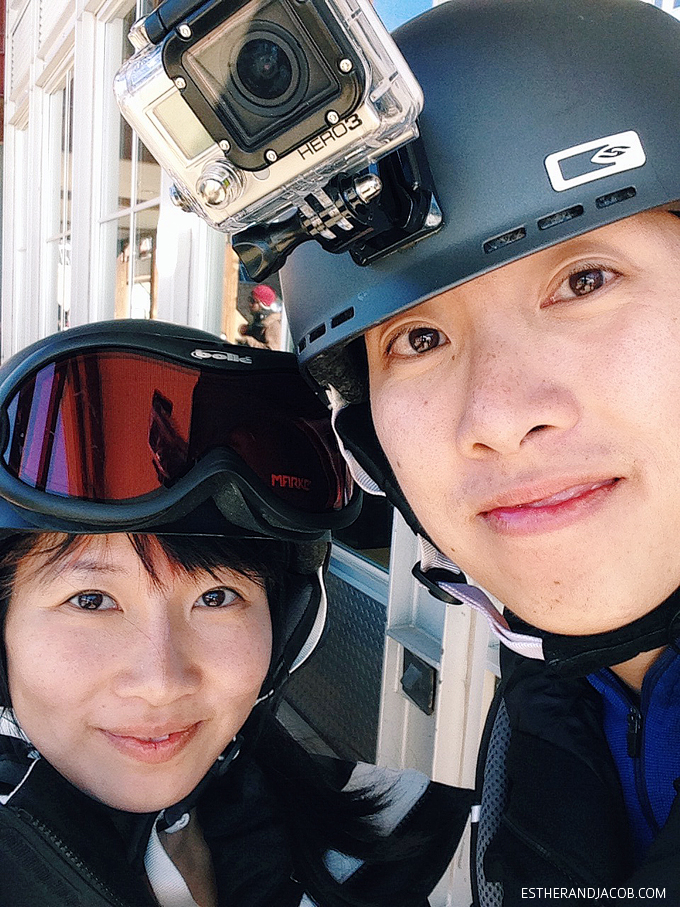 Pin
All the photos were taken on an iphone5 with a Griffin waterproof case. A lot of these were on my instagram, and you can follow along on our daily adventures there. You can follow Jacob too! :) I wish I took more photos, but quite frankly I was more concerned with survival first.
These are a few reasons I'm thankful this week:
Got to hang out with old friends from ATL and make some new ones!
Loved the house we were staying at. It was a nice size, had a nice view, and had a hot tub!
Although our butts and knees turned black and blue, Jacob and I didn't break anything. (Hope you recover soon, Amy!)
Surprisingly still remembered what little I knew from 10 years ago.
Went on my first blue run! I guess I'm officially graduated from the bunny slopes.
I learned to toe for the first time. I def need a lot more practice to get comfortable though.
I was nervous that I would fall every time off the lift and embarrass myself, but I made it just fine!
It was so nice relaxing in the hot tub and staring up at the stars after a tiring day.
The drive was really pretty through Utah on the way back.
Got to see snow, but ultimately came back home to enjoy warmer weather.
Have you gone before? Do you prefer skiing or snowboarding? And how did you learn?
Snowboarding is one of those things I wished I learned as a kid, because as a kid, I had no fear. I am learning slowly. Really slowly. To add to my list of fears, turns out I'm also afraid of falling and hurting myself, falling accidentally to the wrong area (ie. black diamonds), or falling off the side of the mountain and dying. Maybe eventually I'll learn to be okay with falling, because falling is part of the learning process, right? In all areas of life. ;)
This is week 26 of practicing gratitude on my blog. You can see all my other gratitude posts by clicking on the banner:


Pin