Having lived in amazing beer towns like San Diego and Portland, we've done our fair share of brewery tours. Now when we visit new breweries, we skip right to tastings and flights unless there is something unique about their brewing process. During our week long trip on the Carnival Vista, we had a chance to see how a brewery is run on a cruise ship!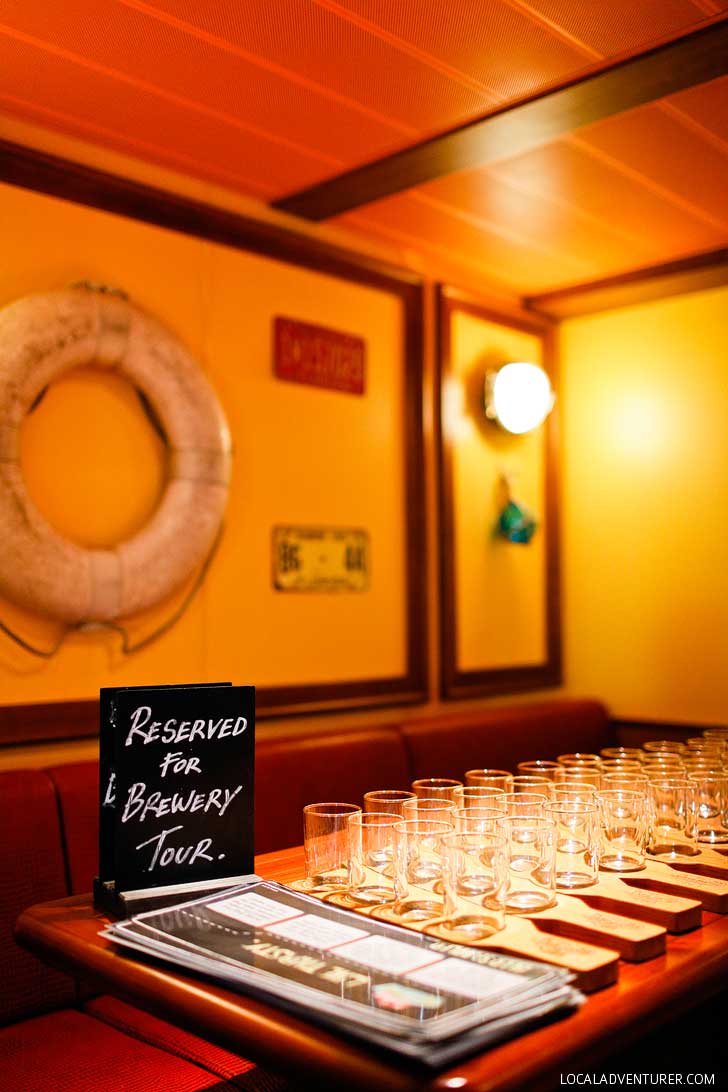 Pin
Red Frog Pub is a staple in the Carnival Cruise Ships and they serve great beer, but the one on Carnival Vista is special because it's the very first brewery on a North American cruise ship. Brewmaster Colin Presby is heading up this new venture and it was fascinating to hear about how brewing on a ship differs from brewing on land. They have to deal with getting supplies when they're at port, manage the sway of the ship, and do all of this in their custom built brewery.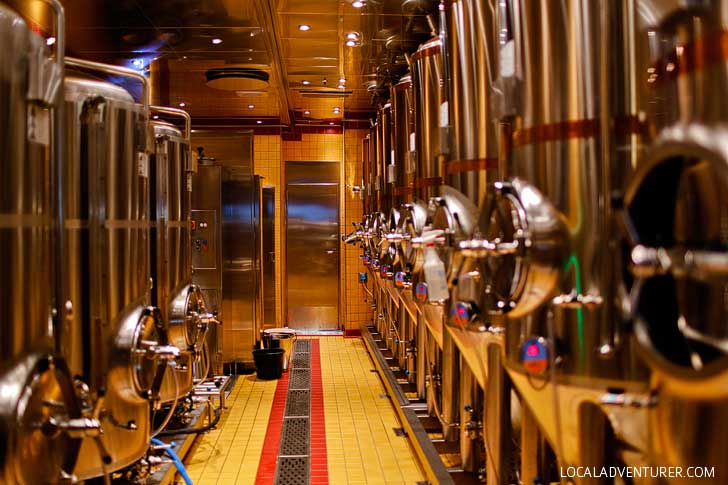 Pin

Pin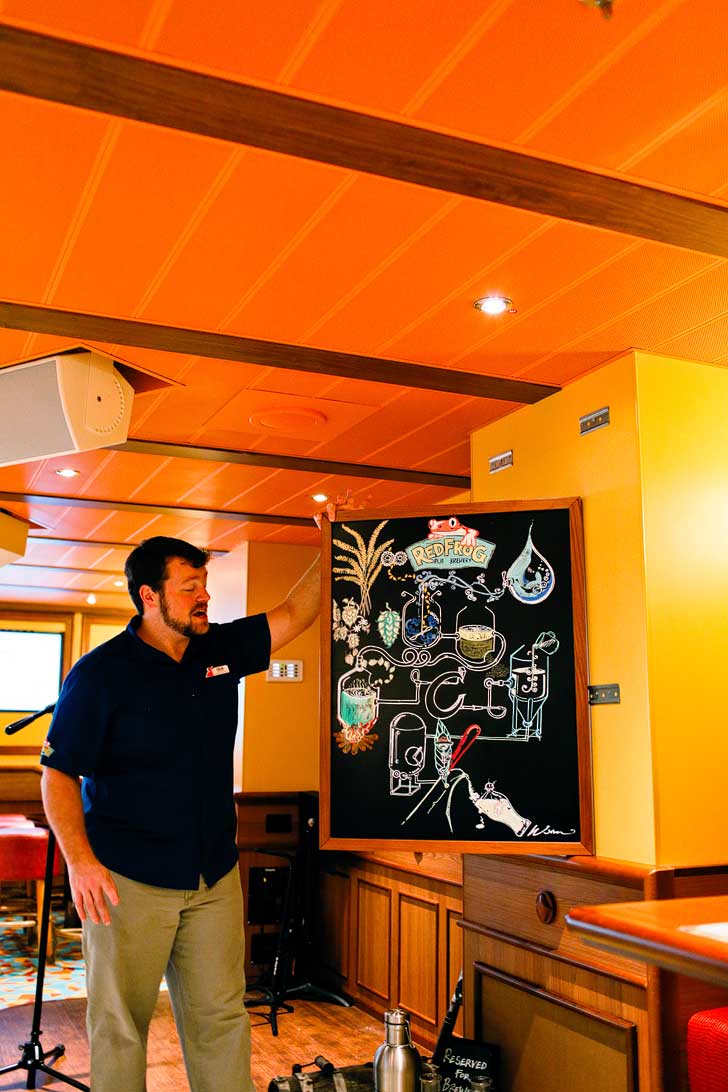 Pin
Passengers aboard the Vista can sign up for this unique brewery tour where Colin walks you through the whole process. He talks about the general beer making process, then goes into how some of it is unique to the ship. Afterward, you get to taste what they are currently brewing.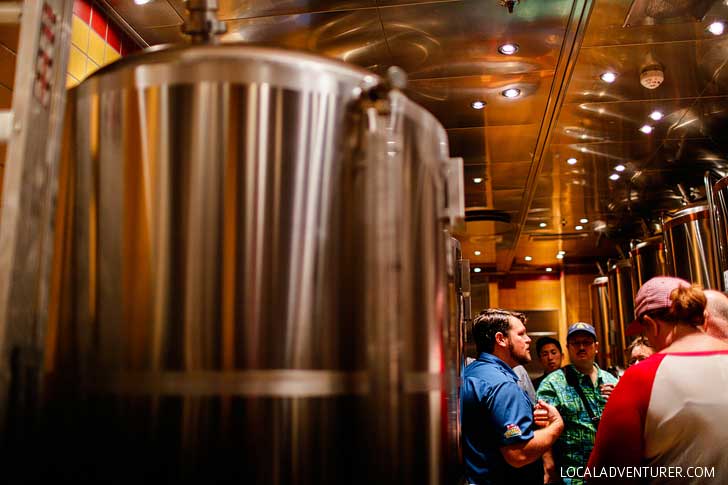 Pin
It's $12.95 for the tour, which includes the tasting. Spots are limited and can fill up, so sign up early!
While we were on the ship, they were brewing three different beers. The ThirstyFrog Port Hoppin' IPA, ThirstyFrog Caribbean Wheat, and my favorite, the FriskyFrog Java Stout. You can only get these beers on the Carnival Vista in the RedFrog Pub, which made them really special. Some of the folks in our group picked up a pint to bring to dinner.
If beer isn't your thing, Carnival Vista has twenty-five (TWENTY-FIVE!) bars all with different themes. Over the course of the week, we went to as many as we could, but we still have plenty left to explore for next time!
Have you been on a carnival cruise? What's your most unique brewery experience?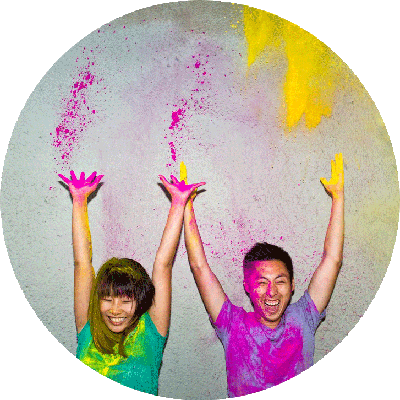 Pin
ESTHER + JACOB
Esther and Jacob are the founders of Local Adventurer, which is one of the top 50 travel blogs in the world. They believe that adventure can be found both near and far and hope to inspire others to explore locally. They move to a new city every year and currently live in Portland, Oregon.