A couple weeks ago, we flew to South Africa for a friend's wedding but also extended our trip to go on a few South African adventures too. We know there's more to South Africa than safaris, but we couldn't pass it up either – especially our first one! Since we didn't have enough time to stay near any of the large national parks, we weren't sure what our options would be, but after getting in touch with Go SAfari, we learned that we could easily do a day trip from Johannesburg.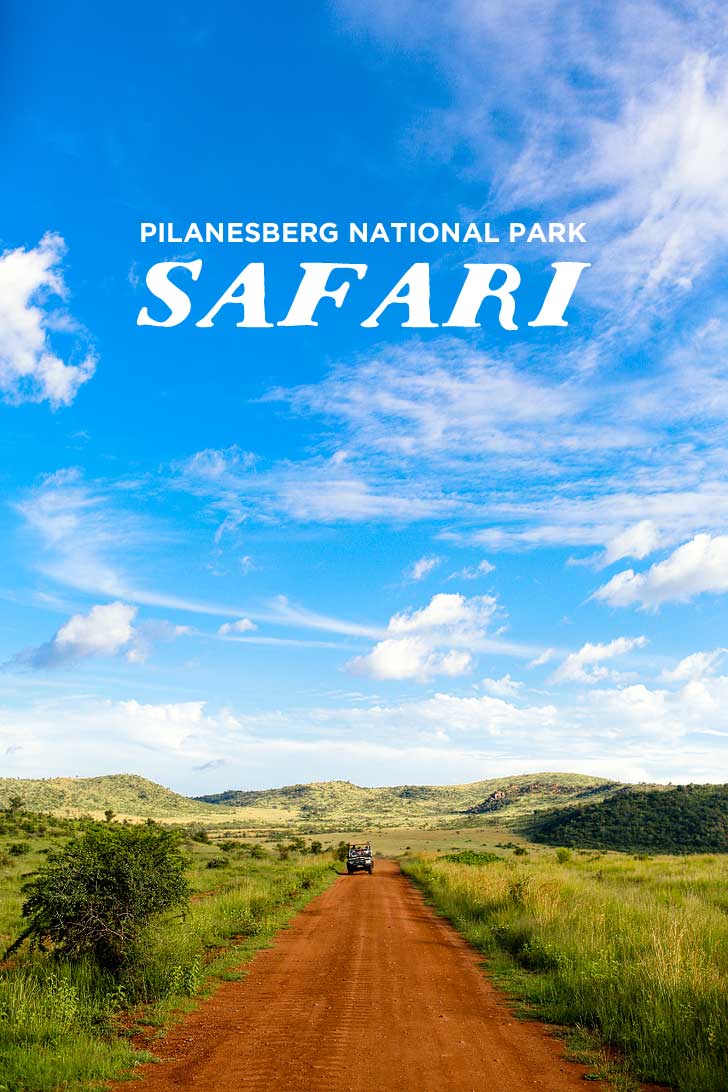 What Animals Do you Get to See at Pilanesberg National Park?
Because these animals are wild, there is never a guarantee on what you'll see. With that being said, animals still have their favorite spots and the guides are very familiar with the area. They also communicate with each other if certain animals are spotted.
You'll hear a lot about the Big Five when you're in South Africa, which are the African lion, African elephant, Cape buffalo, African leopard, and rhinoceros. They were named the Big 5 because they are the hardest to hunt on foot. We only got a chance to see the lions and rhinos out of the Big 5, but we also saw giraffes, zebras, hippos, and lots of baby Pumbas.
About the Experience
After we scheduled our Pilanesberg safari, Go SAfari sent us all the info we needed for the day. They picked us up at 10 AM, and after a couple pick ups, we hit the road. Pilanesberg National Park is about 2.5 hours away from Johannesburg. At about the halfway mark, there's a quick pitstop at a market to take a bathroom break. You can also buy drinks and souvenirs here too. Once we arrived at Pilanesberg, we stopped at the Bakubung Bush Lodge for a buffet lunch. We were greeted by monkeys that were eager to steal some food from anyone who wasn't paying attention, and there was a family of warthogs milling around the fields.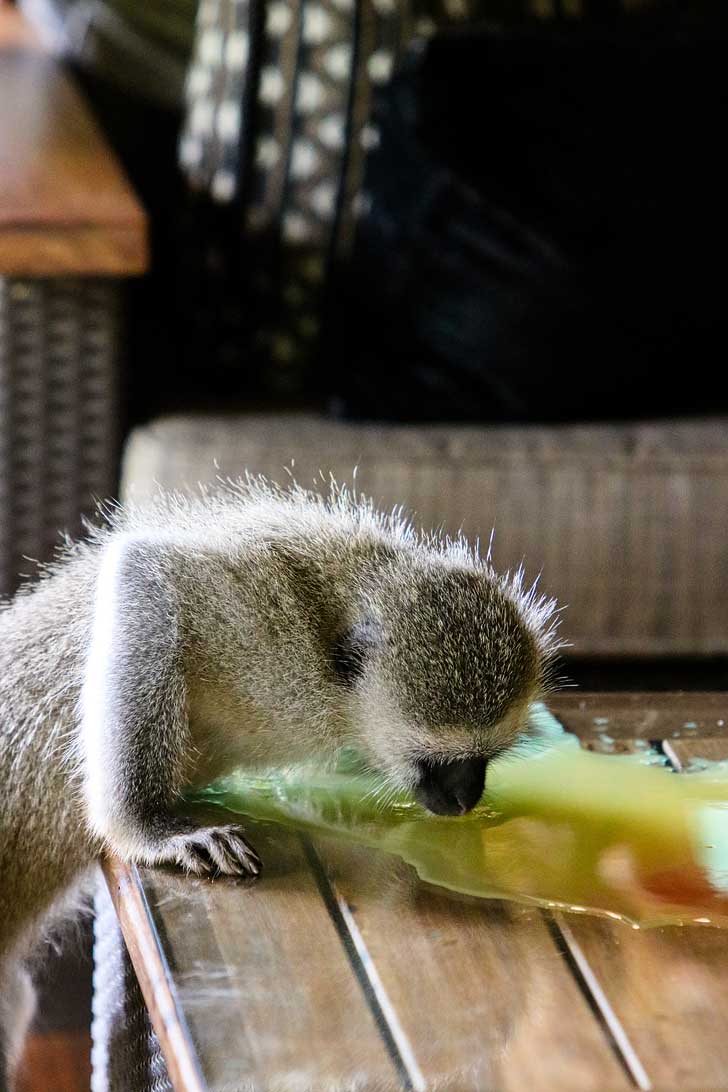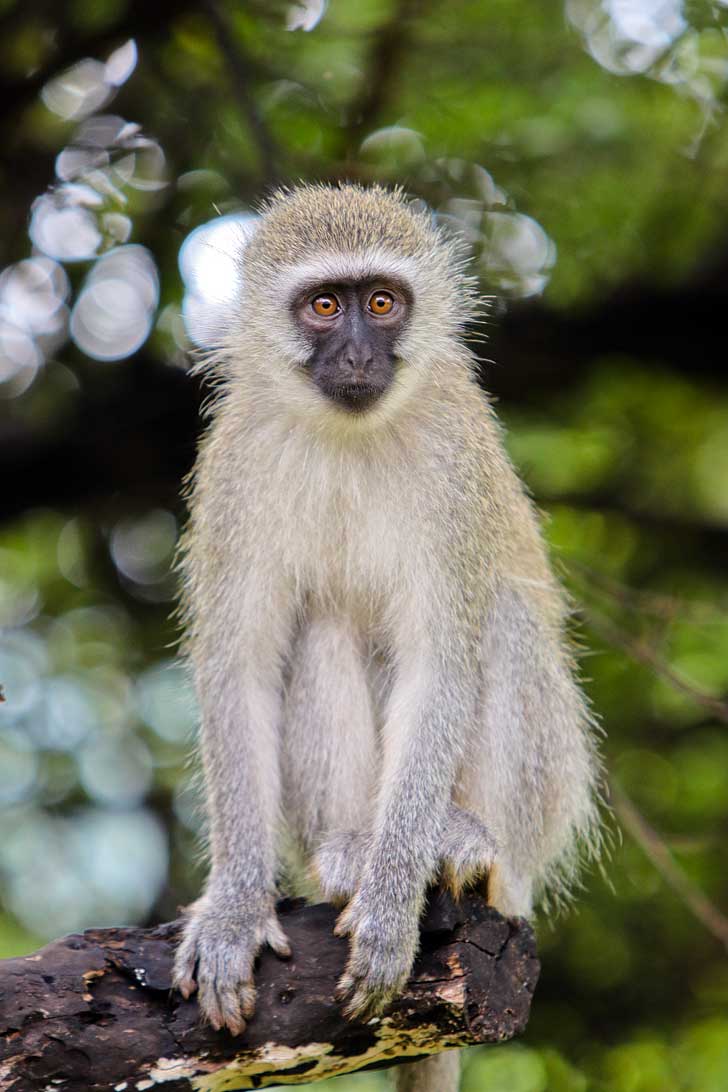 After a few hours enjoying the views, you meet in the lobby and hop onto your safari truck. We opted for seats in the back so you get views from the side and the back. For the next 3 hours, our guide took us around to explore the park and look for animals.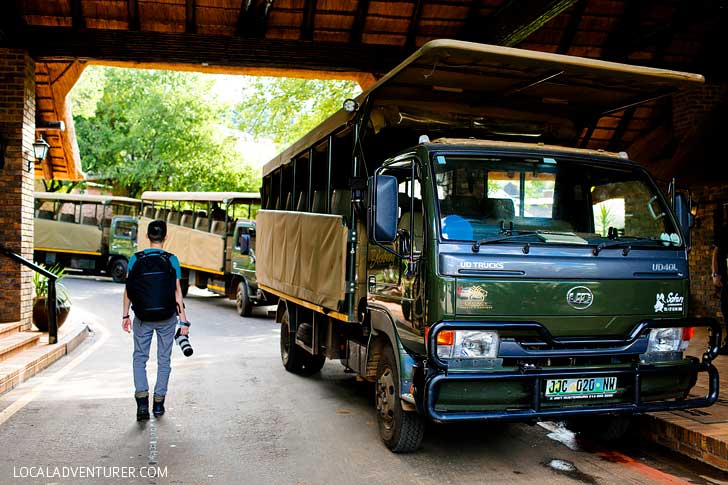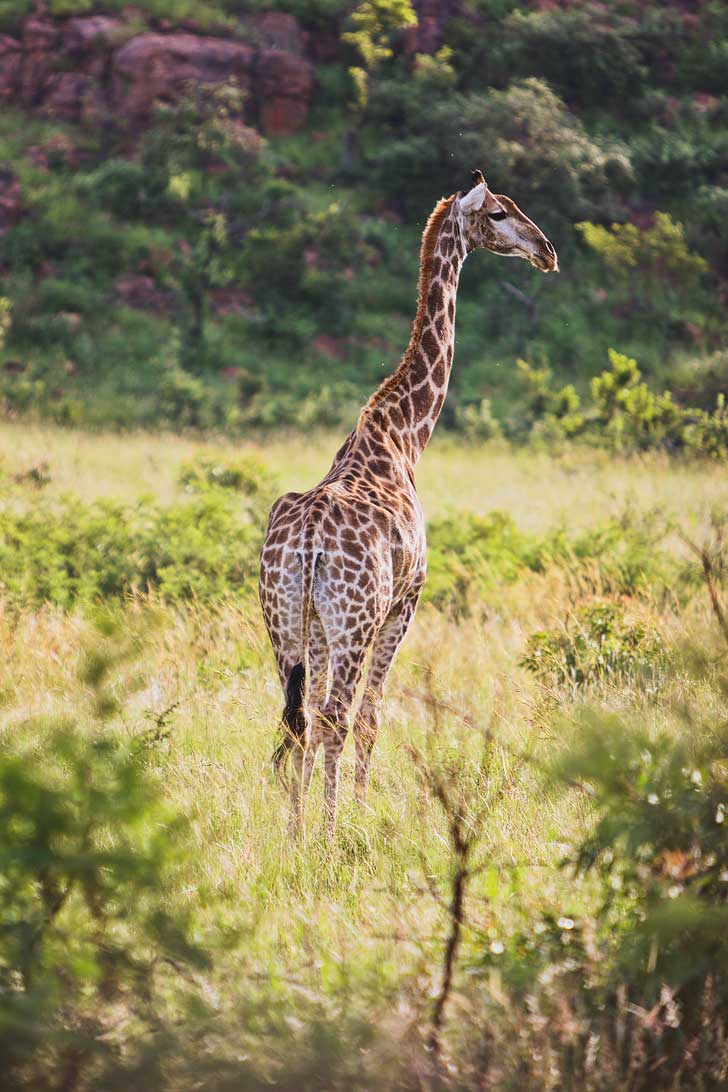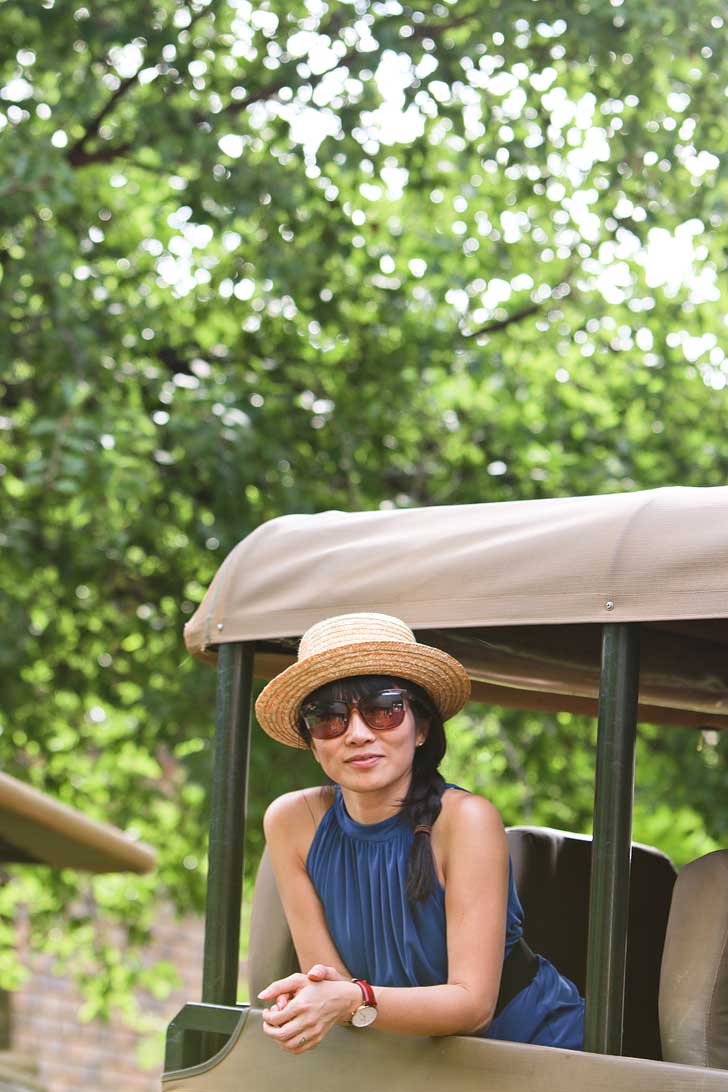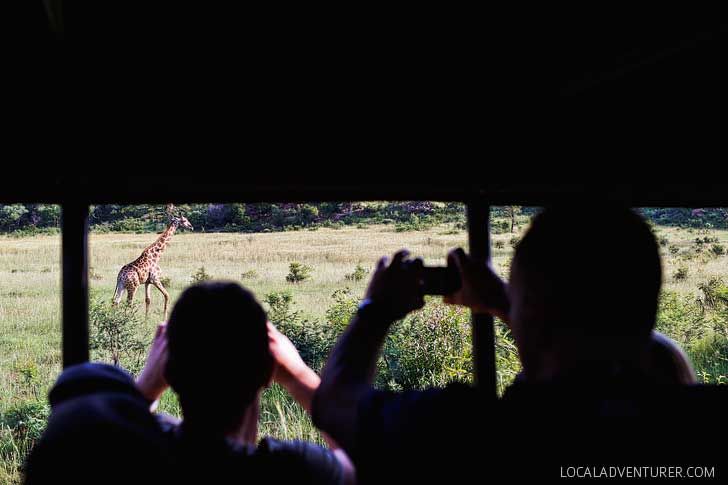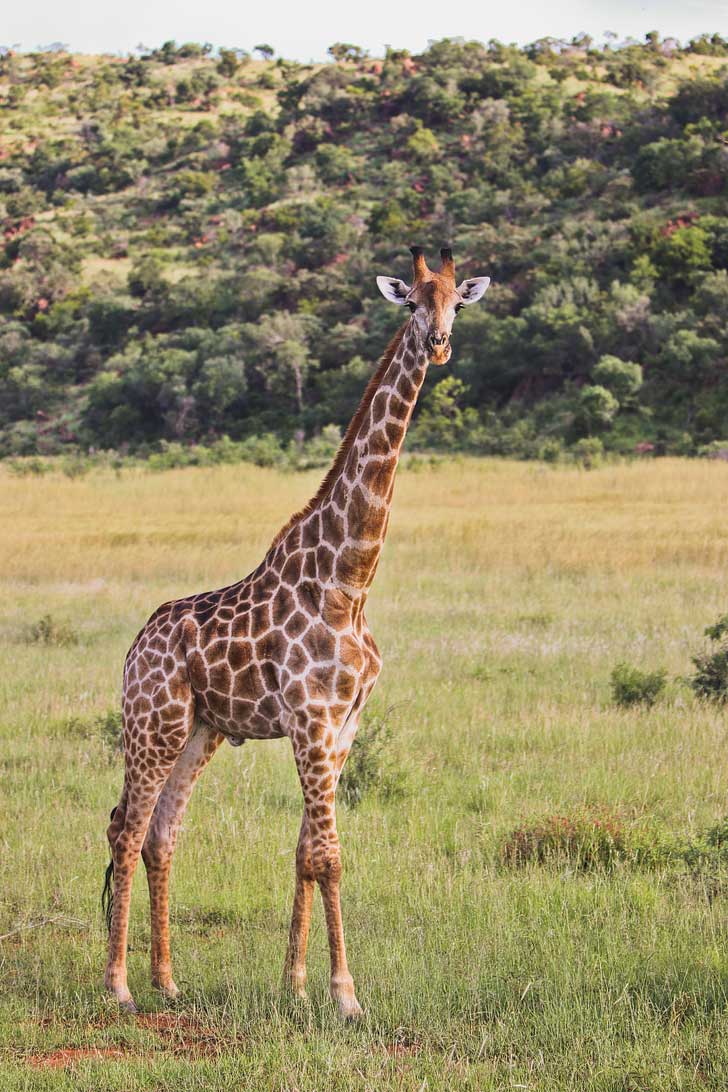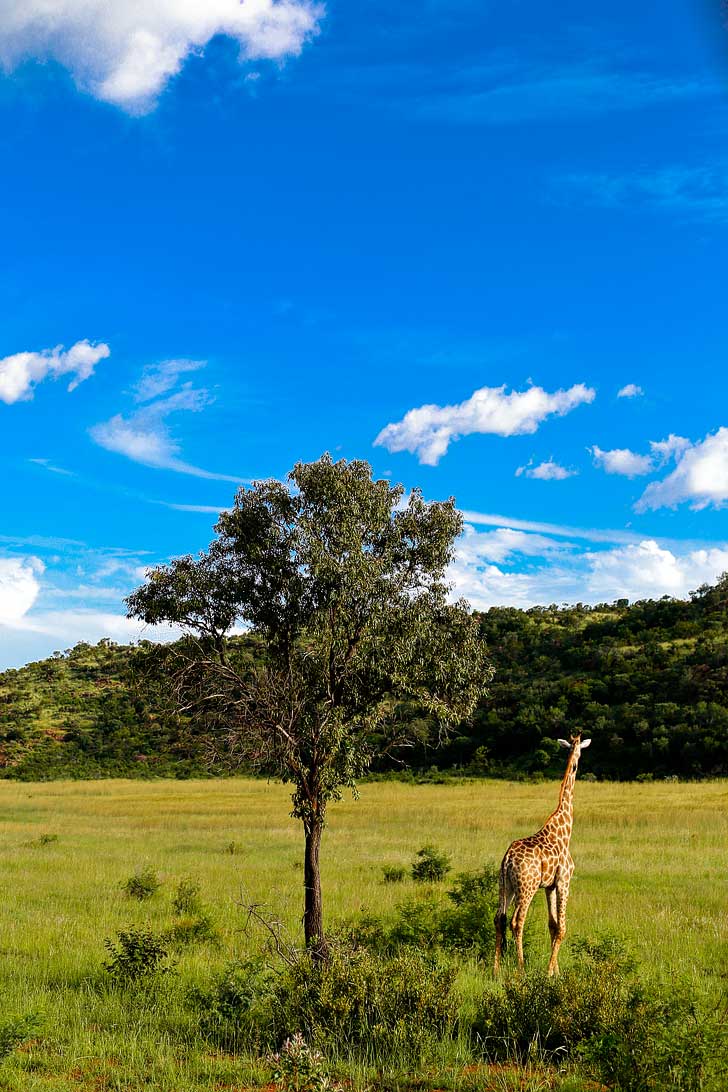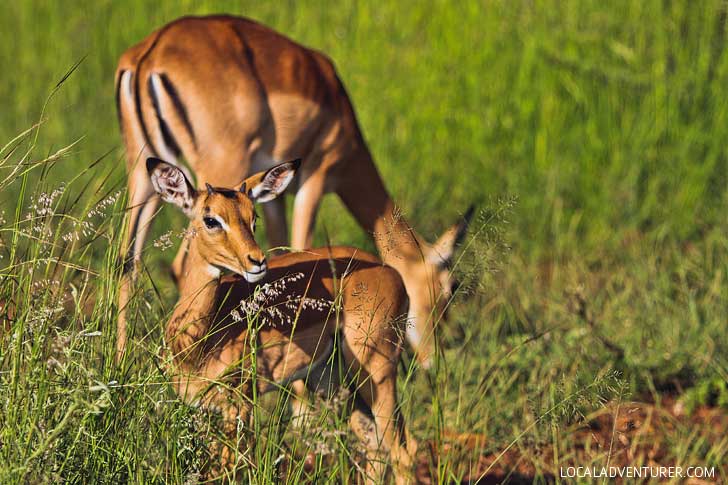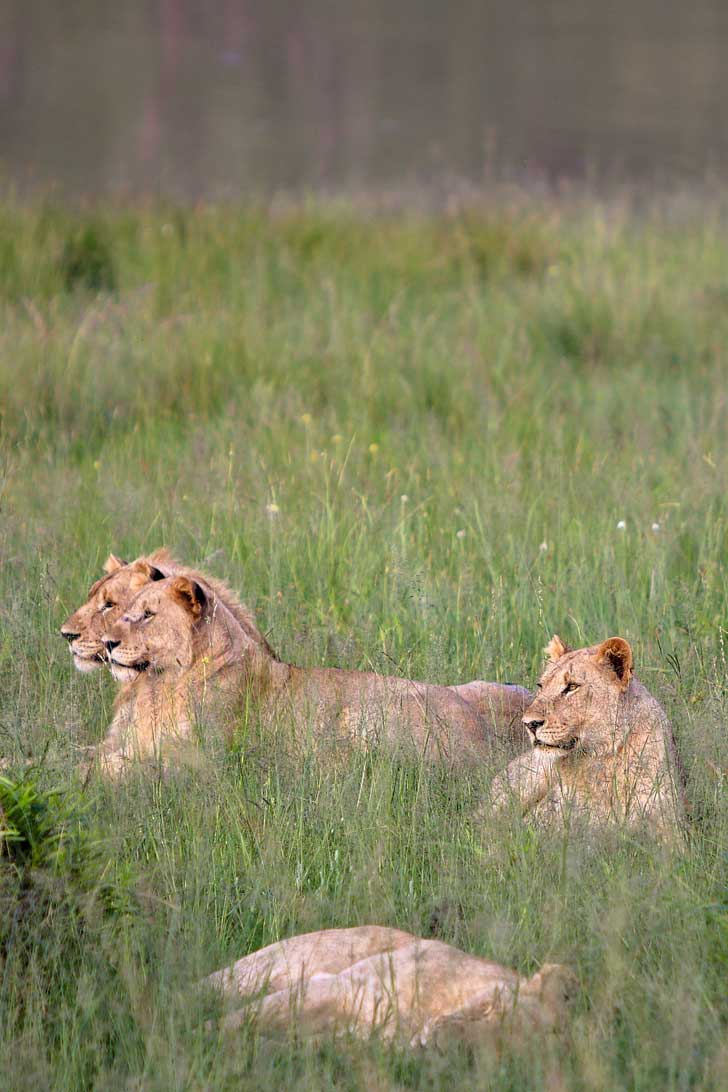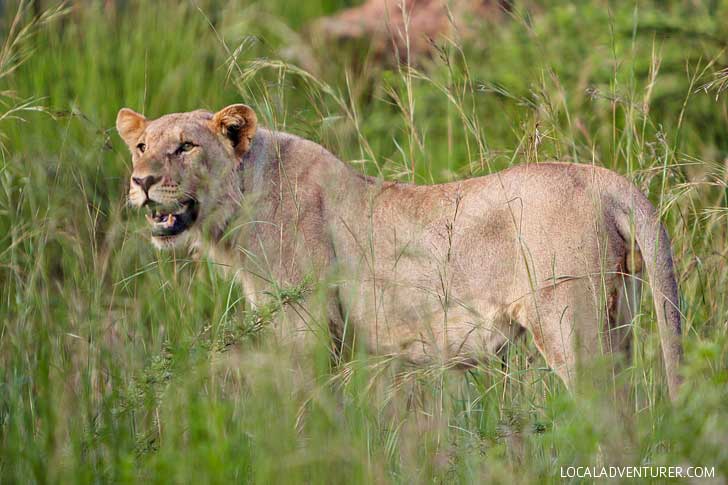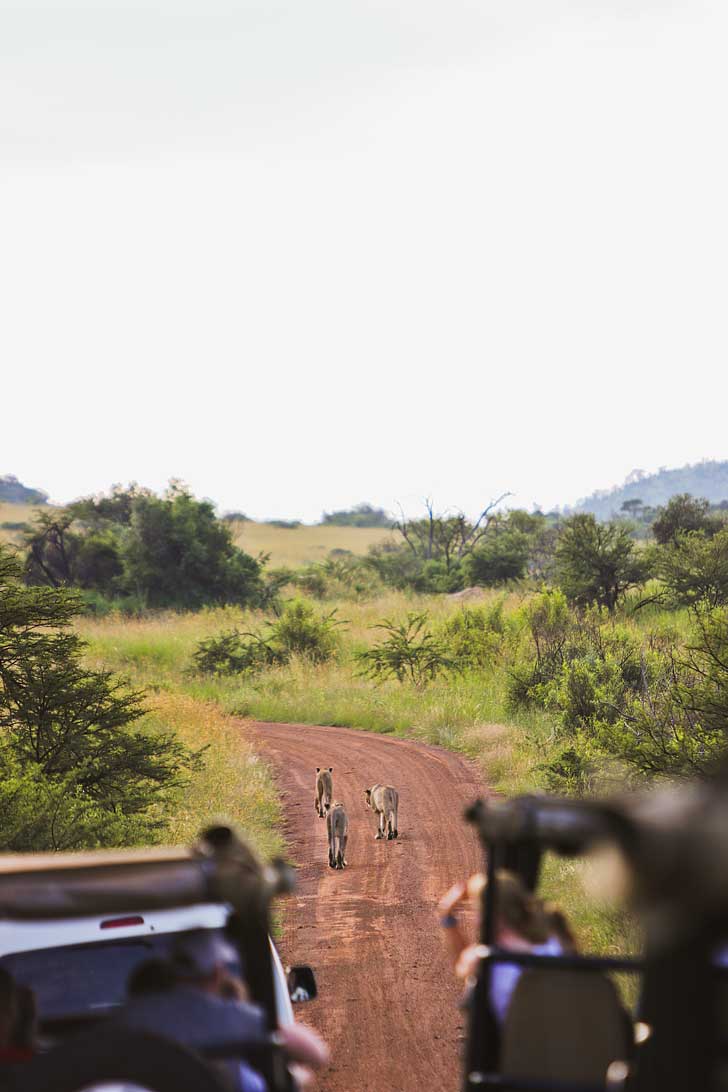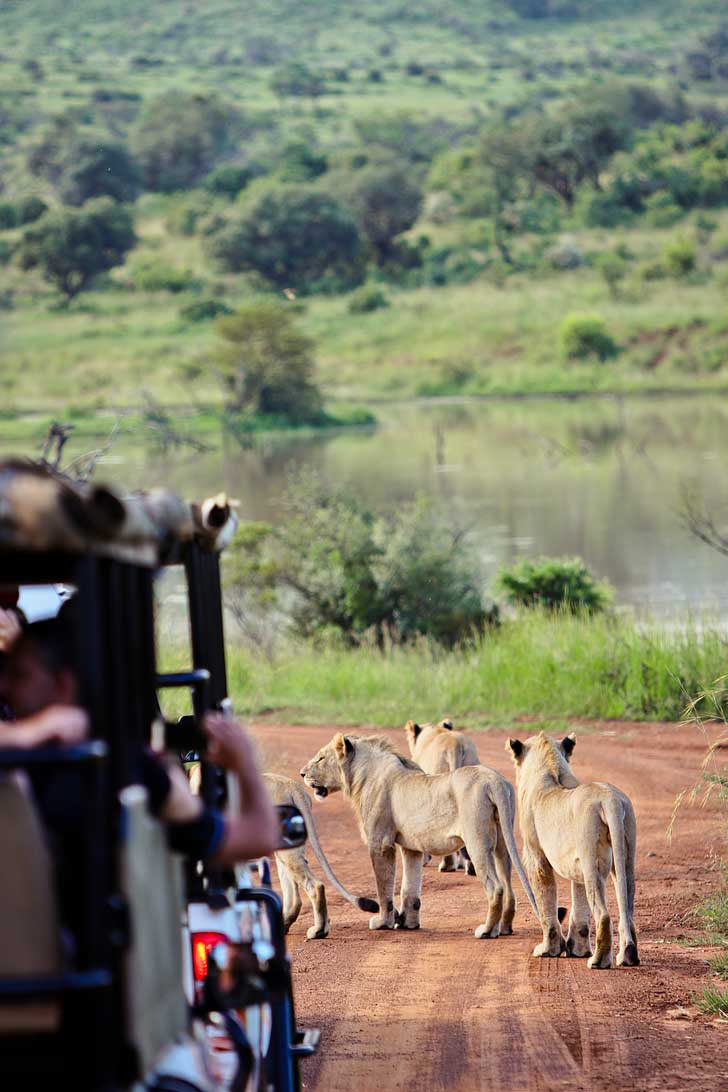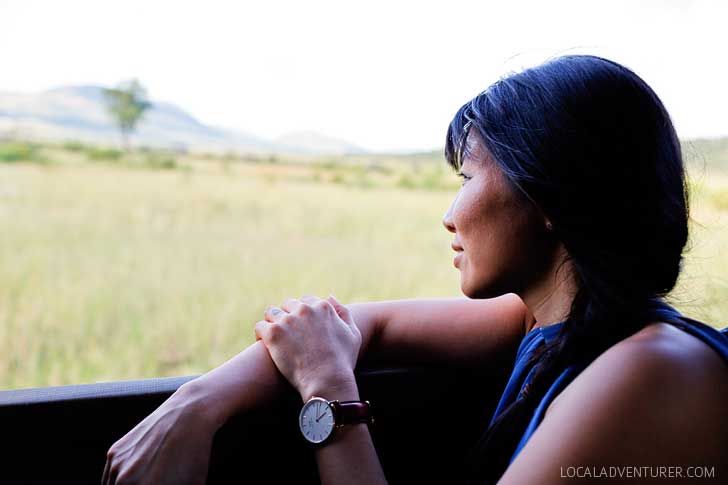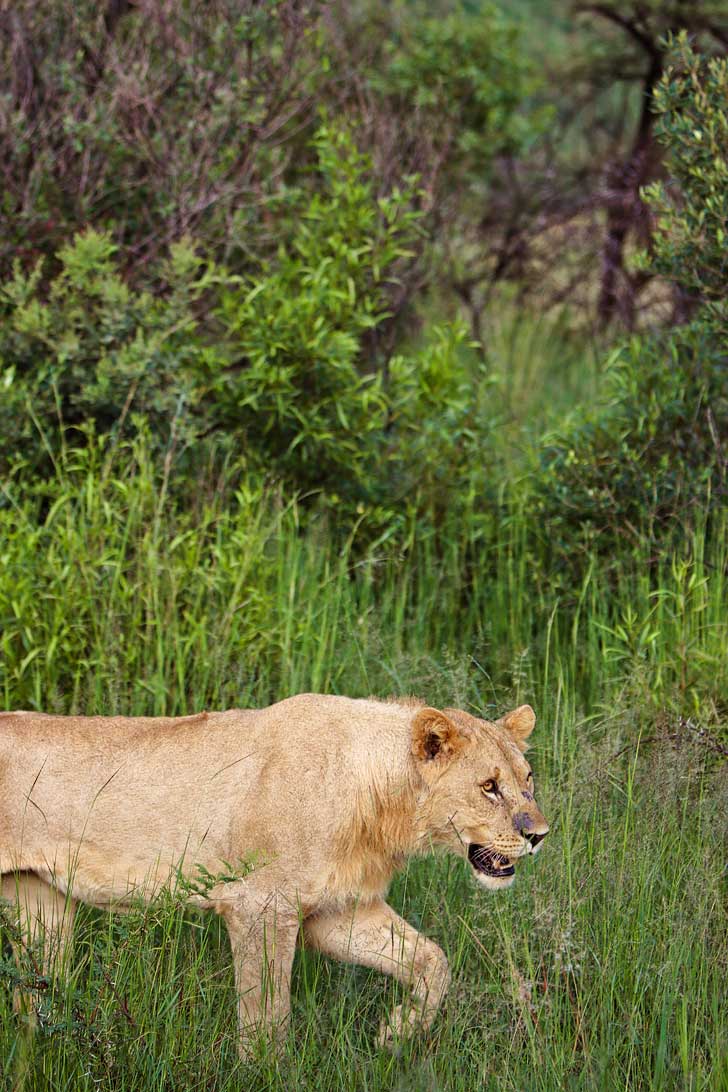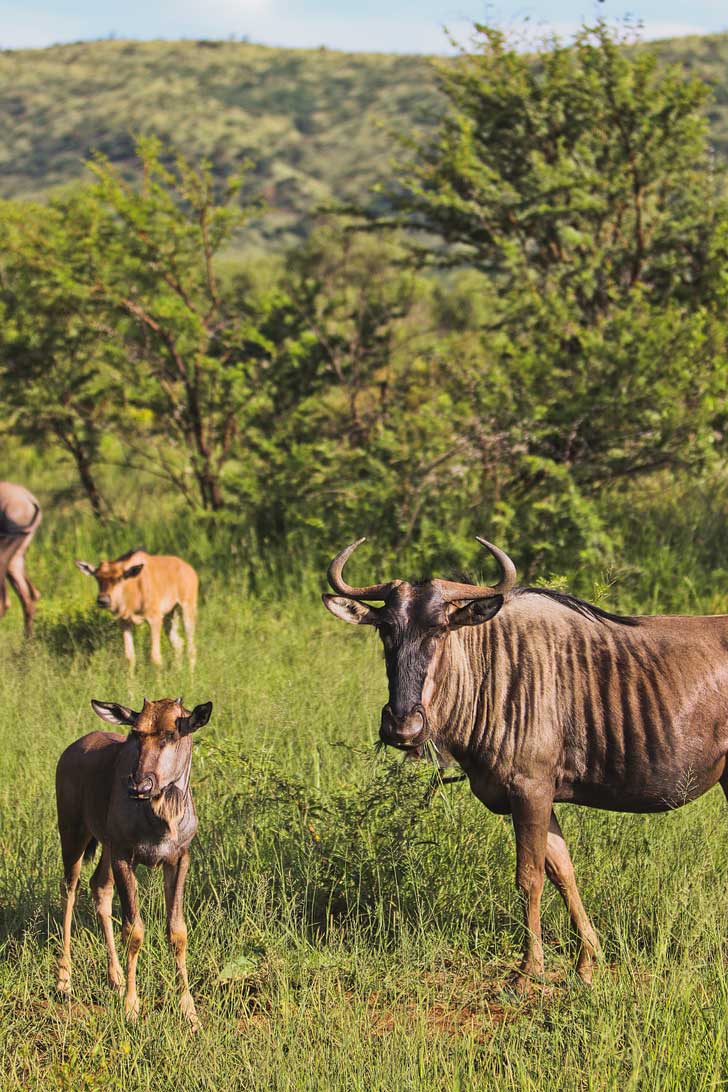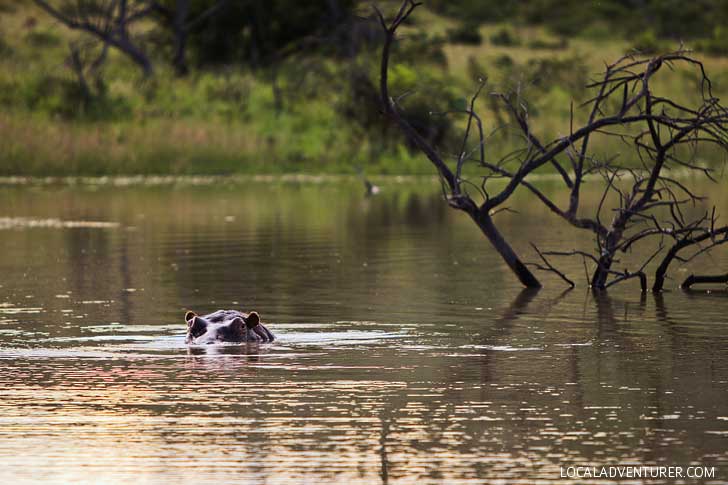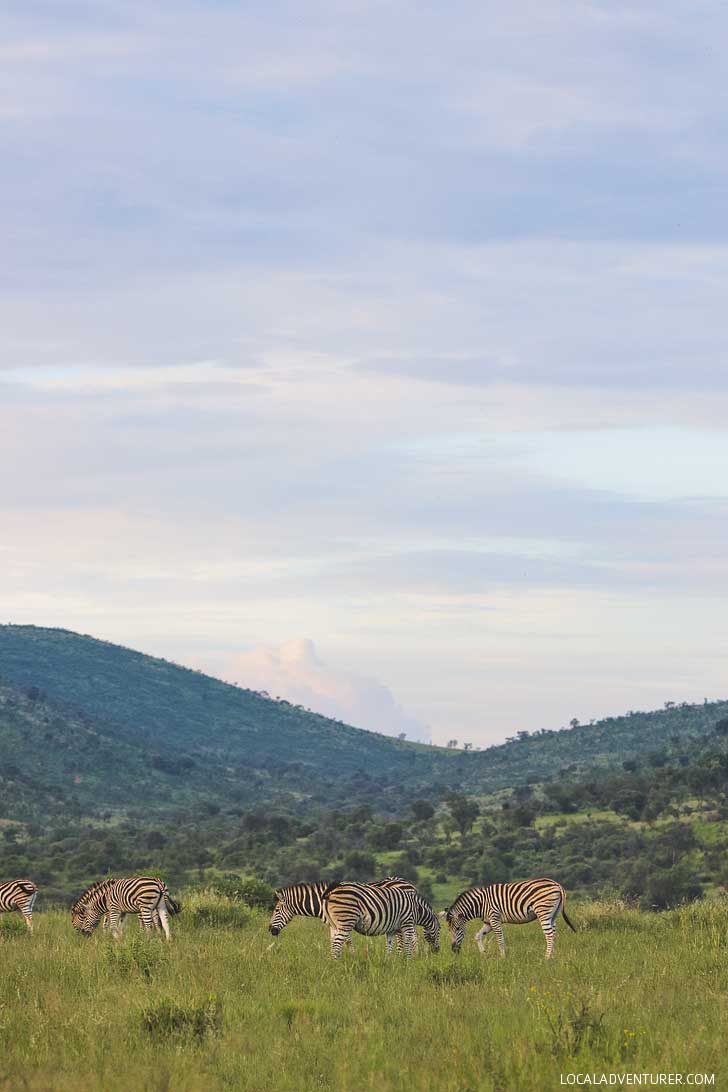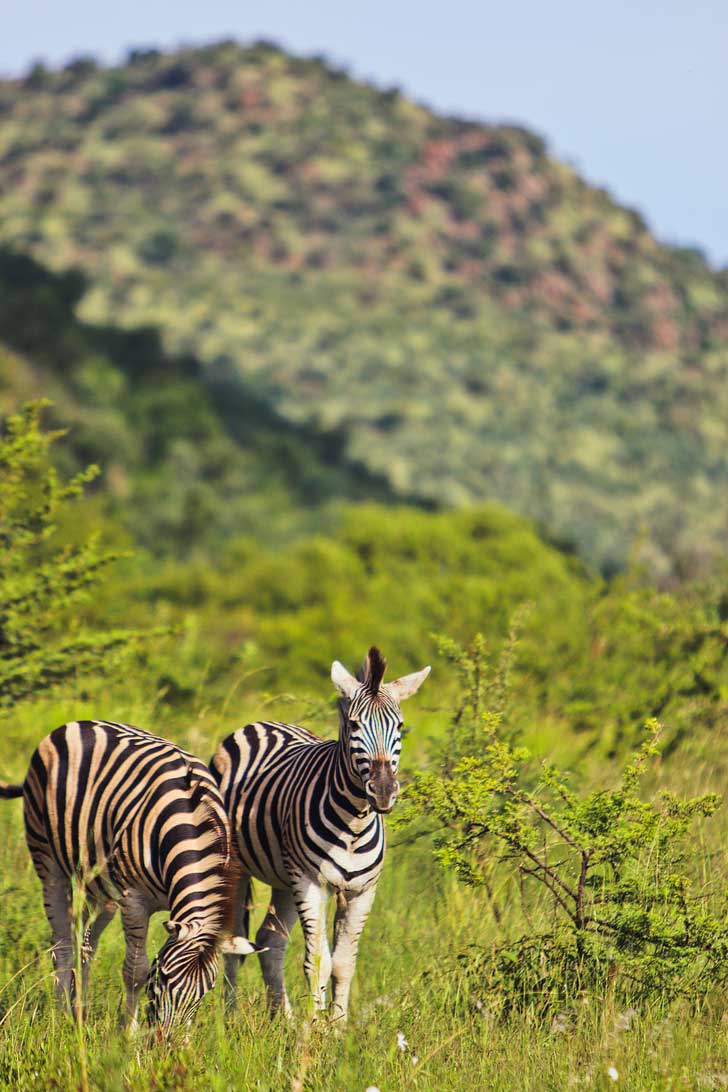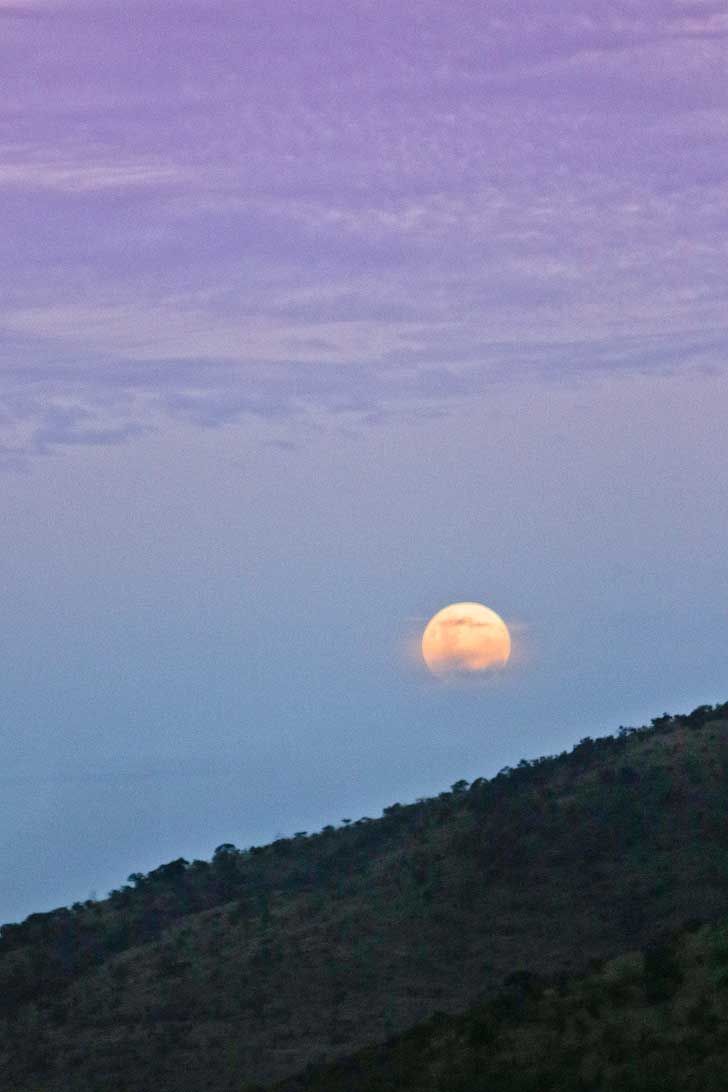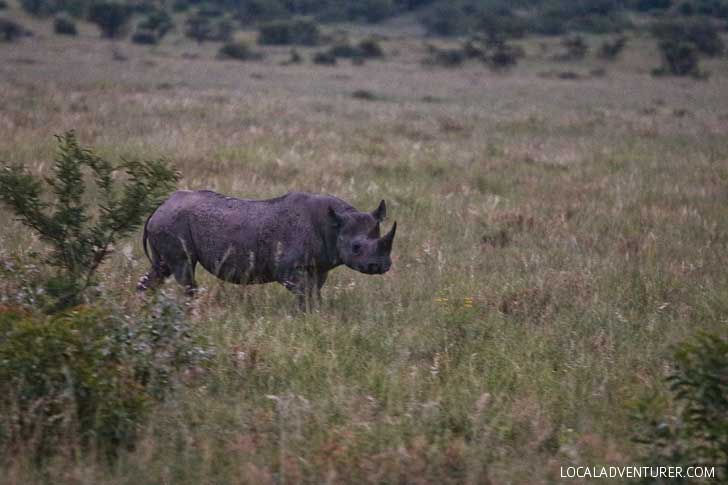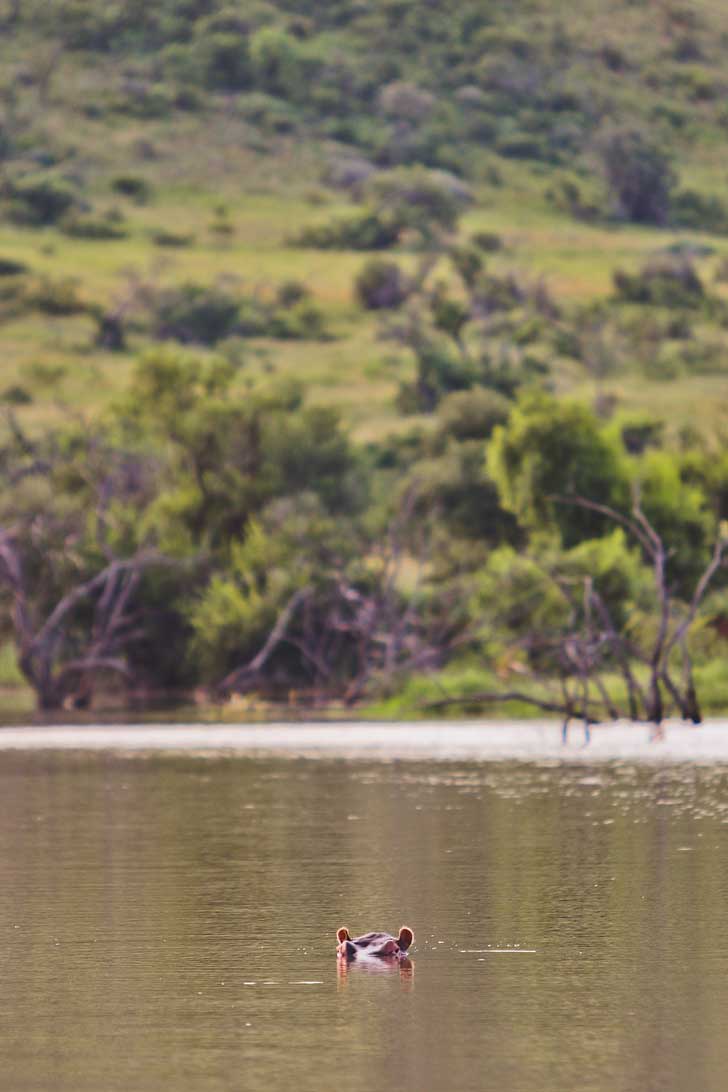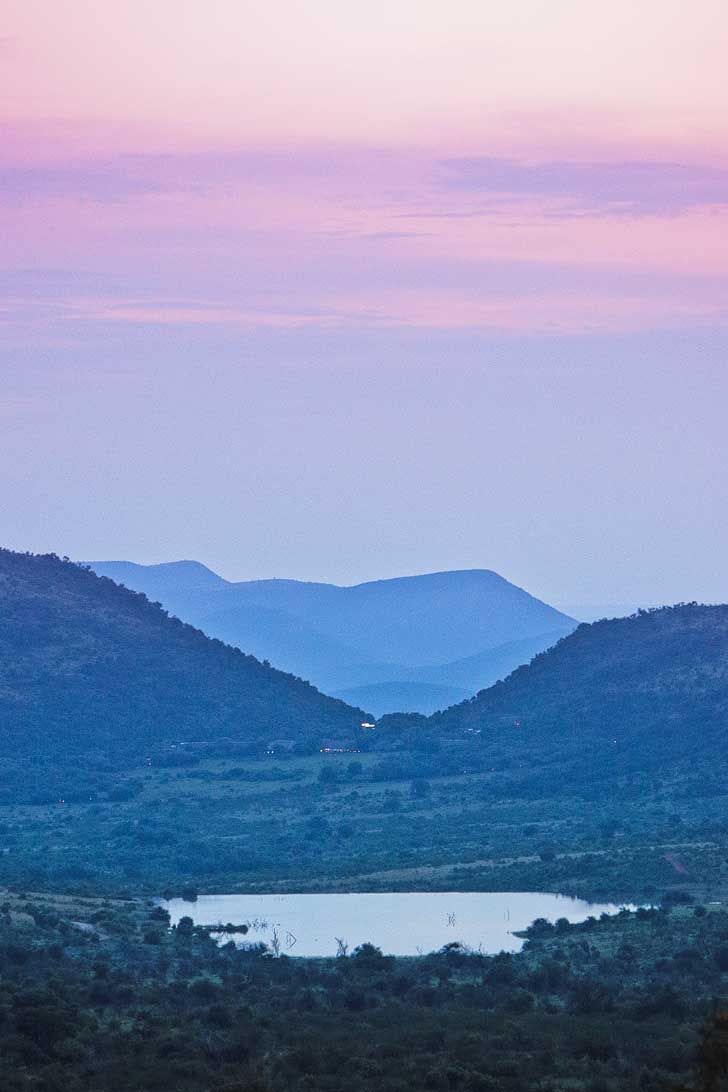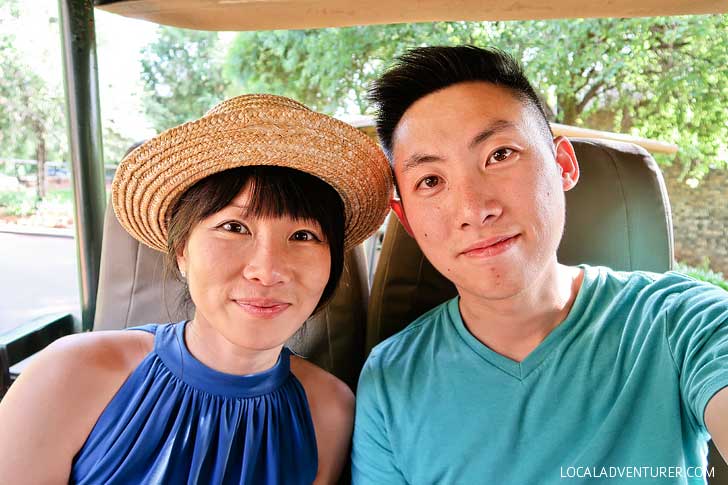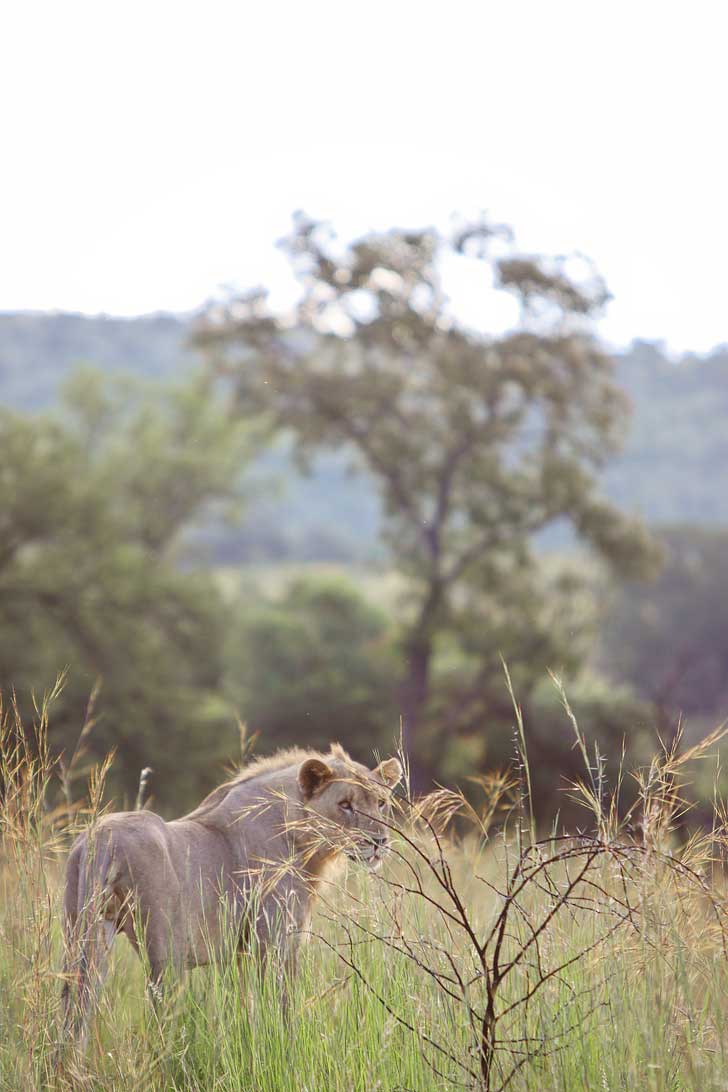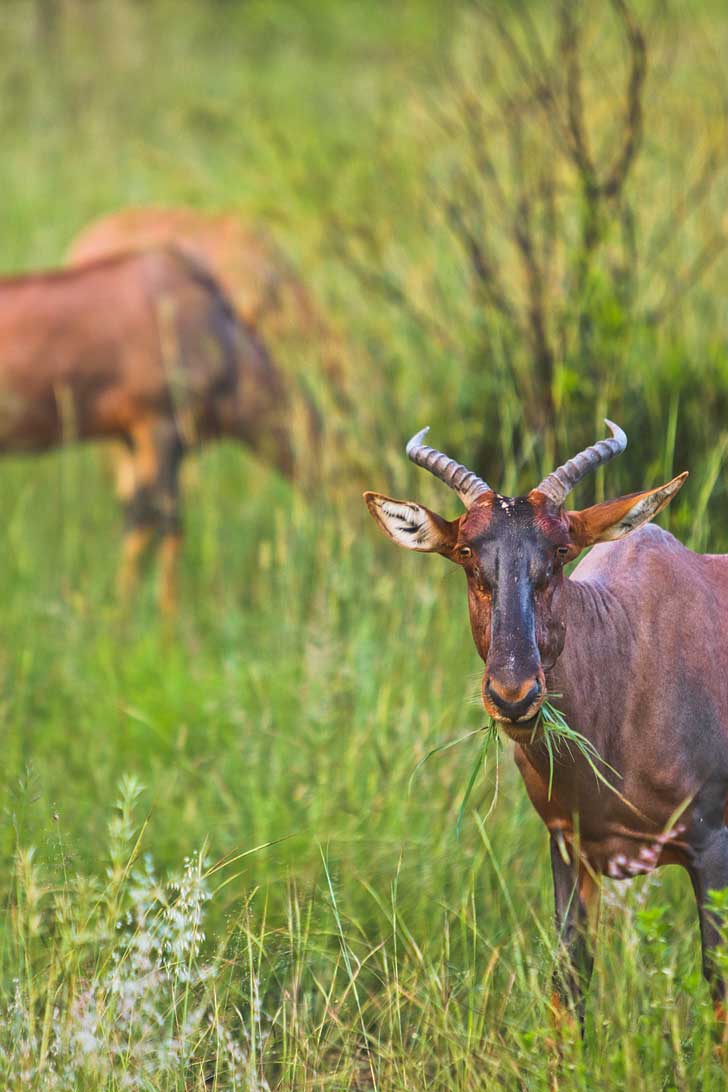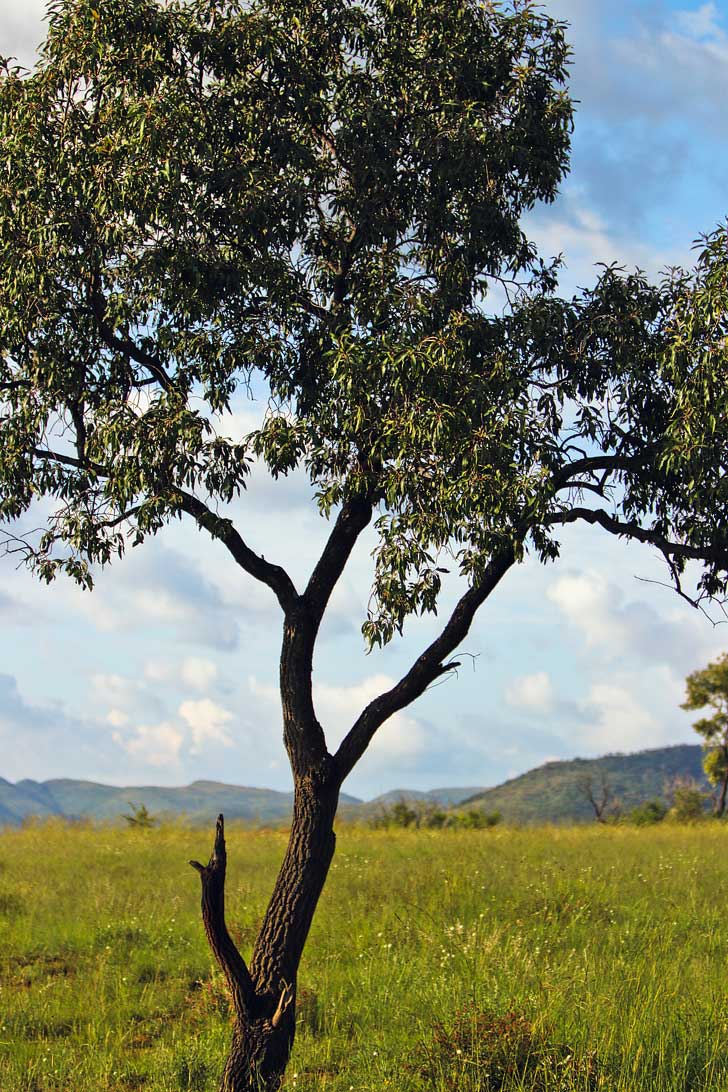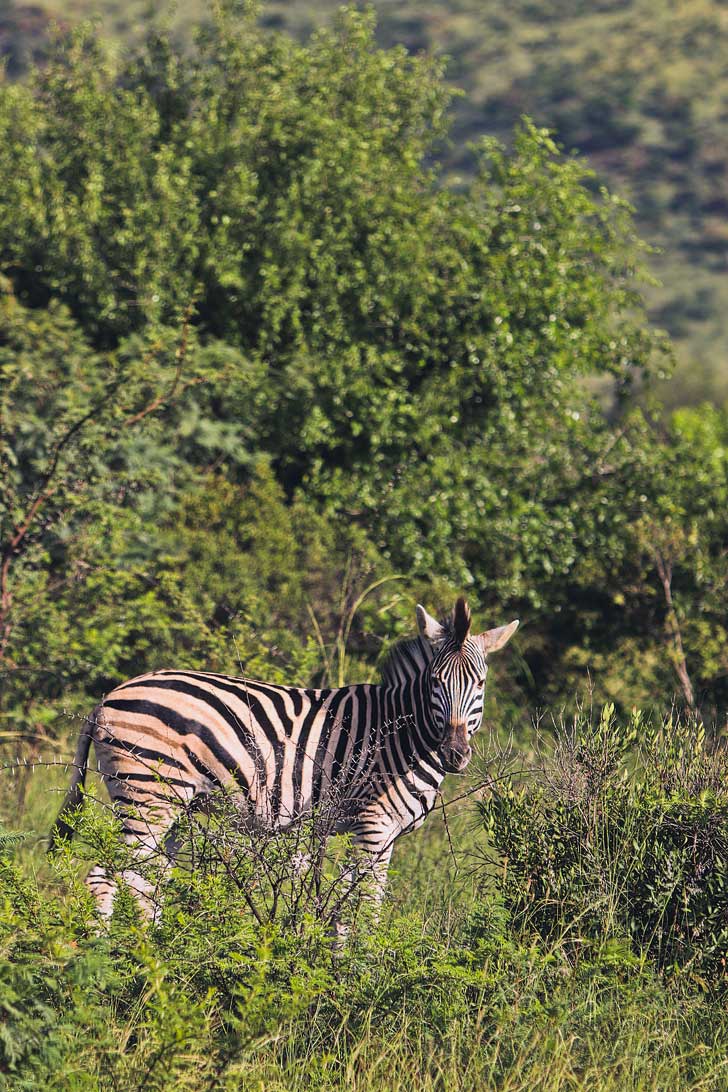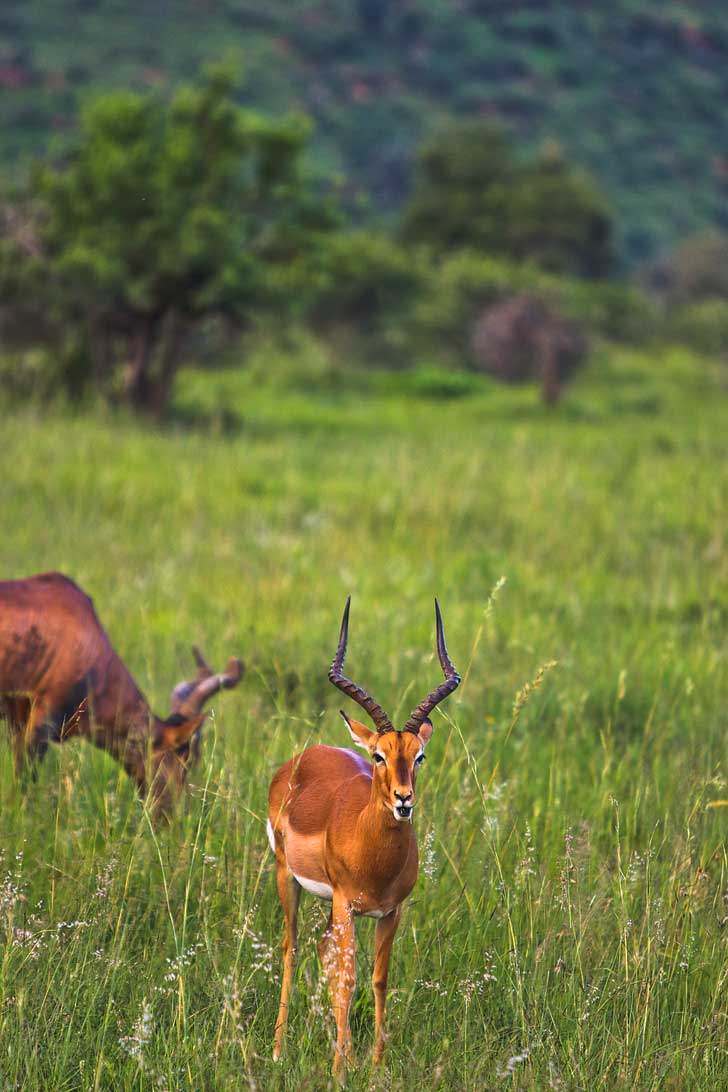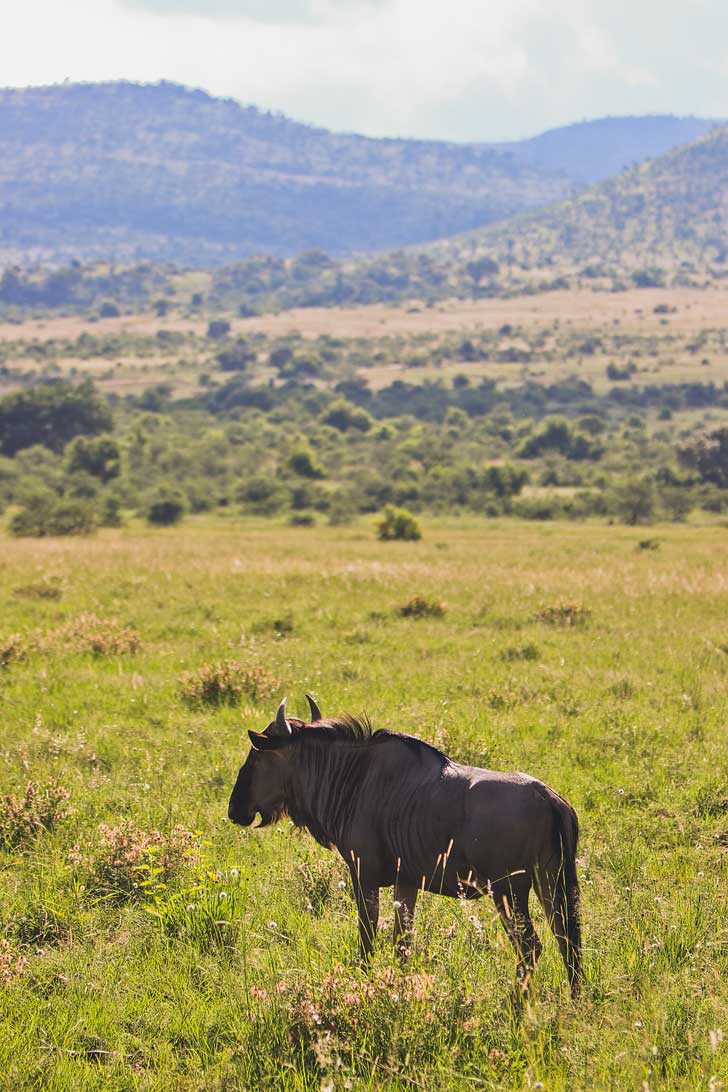 By the time you get back to the lodge, it's after dark and you load back into the van for the journey back to the city.
WHAT TO WEAR
For Pilanesberg National Park in mid-February, it was hot in the day and cooler during the evening. It's good to bring a layer when it gets cold (and sometimes for protection from mosquitos. We didn't see any mosquitoes on our trip because Pilanesberg is a malaria / mosquito free park). If you're going on a safari to another park, find out the type of safari. Some of them allow you to get out of the vehicle, in which case they recommend you wear khaki colors since white attracts animals. For us, we were in a covered vehicle and didn't have to walk around. Because of this, we had much more flexibility in what we wore. Don't forget to check the forecast before you go.
Esther's Outfit: Helene Clarkson Travel Dress, Sharmbaa Layer, Boater Hat (natural)
Jacob's Outfit: T-shirt, Kit Culture Active Pants, Kodiak Boots, Light Jacket
Accessories: Cotopaxi Satchel, Aer Backpack
CAMERA GEAR
Go SAfari
Go SAfari does safaris to all the major national parks in South Africa and they can be as involved as you need them to be. They were super accommodating and were able to pick us up and drop us off in different locations and store our luggage for us. The best thing to do is to get in touch with them and tell them what you're looking for, and they can give you a few suggestions and tailor a trip just for you.
Where to Stay
If you are using Johannesburg as your home base, check out the Peech Boutique Hotel. We stayed here while in Johannesburg and really loved the grounds and the sit-down breakfast.
Go SAfari
[email protected]
LANDLINE: +2711 792 6624
MOBILE: +2782 800 9964
Did you enjoy this post? We'd love for you to pin it for later.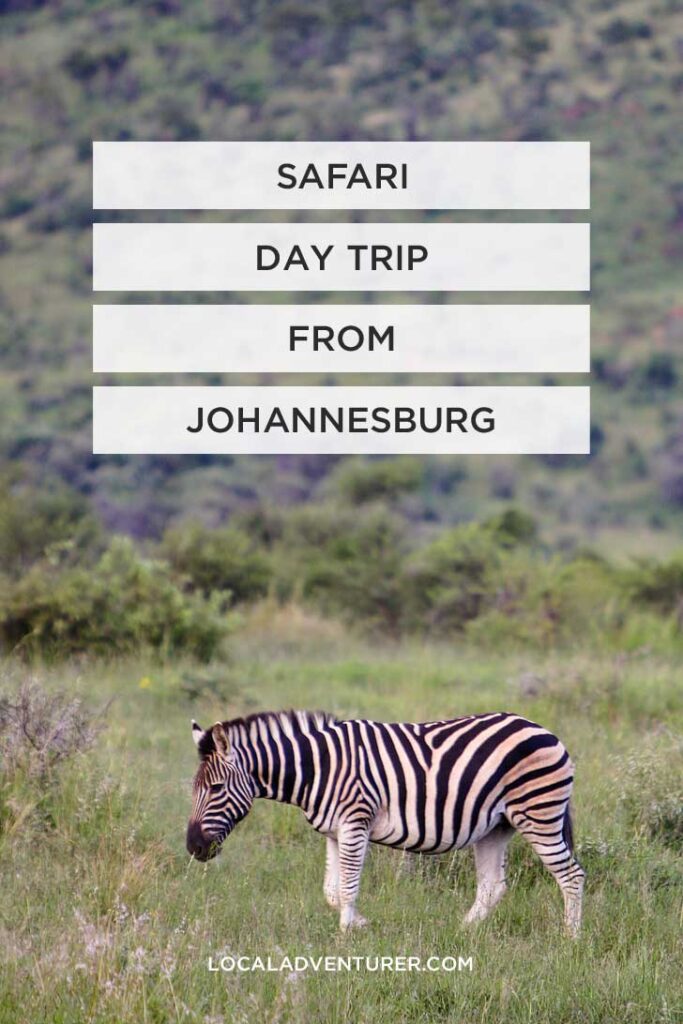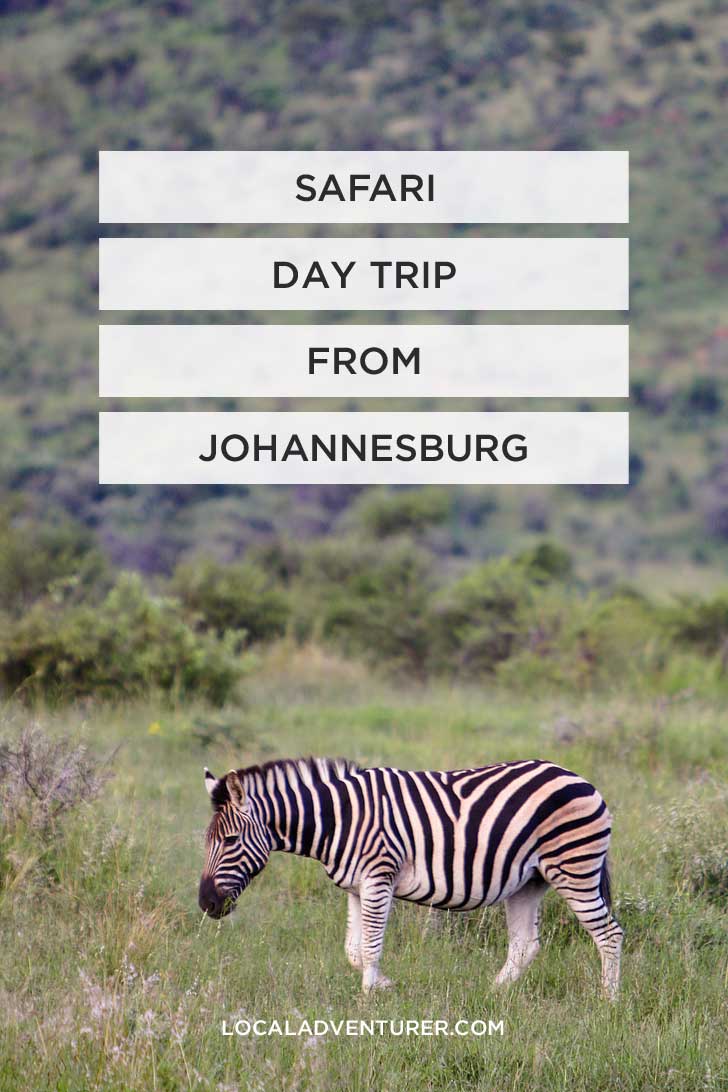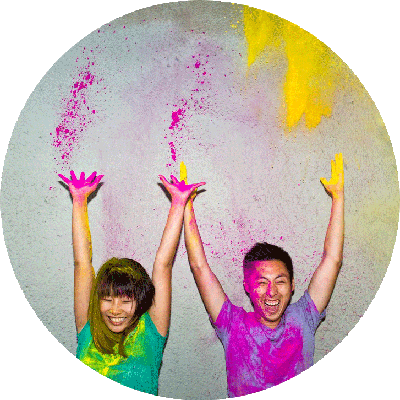 ESTHER + JACOB
Esther and Jacob are the founders of Local Adventurer, which is one of the top 50 travel blogs in the world. They believe that adventure can be found both near and far and hope to inspire others to explore locally. They move to a new city every year and currently live in Portland, Oregon.






Read Next: 15 Amazing Things to Do in Mauritius Island