Lately, we've been getting into climbing and spend most of our downtime at The Grotto. I prefer not calling all our workouts "dates", but it's been challenging making time for other dates.
We don't like getting things messy, because neither of us enjoy the cleanup process. That's a big reason why I don't like cooking, painting, or anything that clutters up the home, but we've both been trying to be more open to letting our creativity flow. We recently purged our closet and were planning on donating all of our clothes when we came up with a fun date night idea. We decided to take some old pieces of clothes and paint each other!
MORE: 101 Fun Things to Do at Home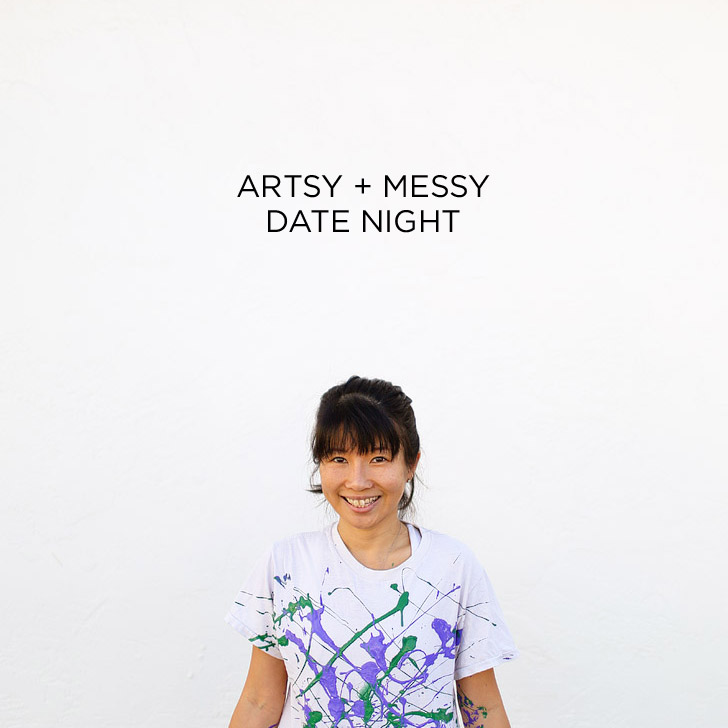 Pin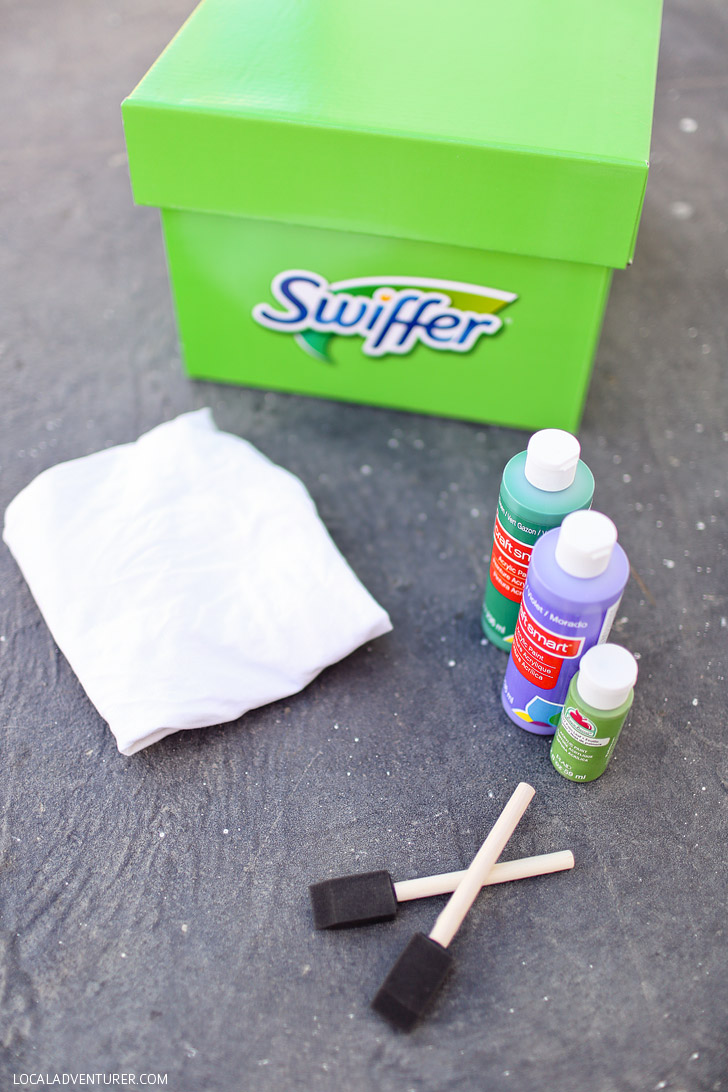 Pin
Here's what you need:
Solid light-colored (preferably white) T-shirts
Newspaper
Acrylic paint
Sponge brushes
Paper / Scissors / Pen for cutout (optional if you want to paint with negative space)
We took turns and laid out on an old bedsheet we were throwing out (you can use newspaper) and spattered paint on each other. Something about throwing paint around and getting messy really makes the kid in you come out.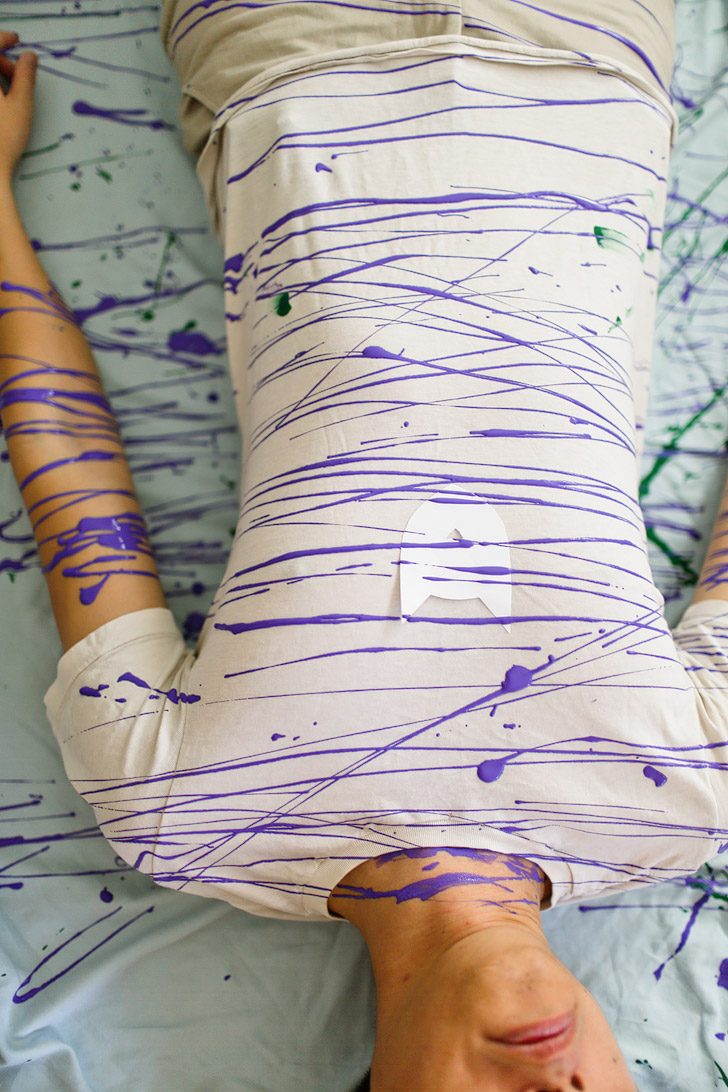 Pin
Pin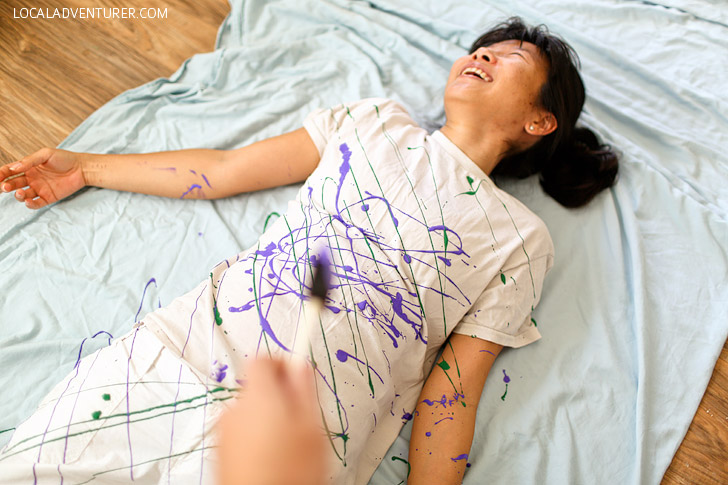 Pin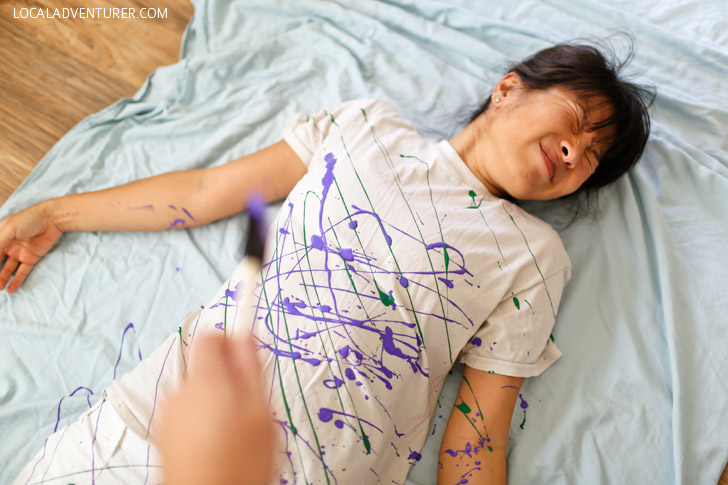 Pin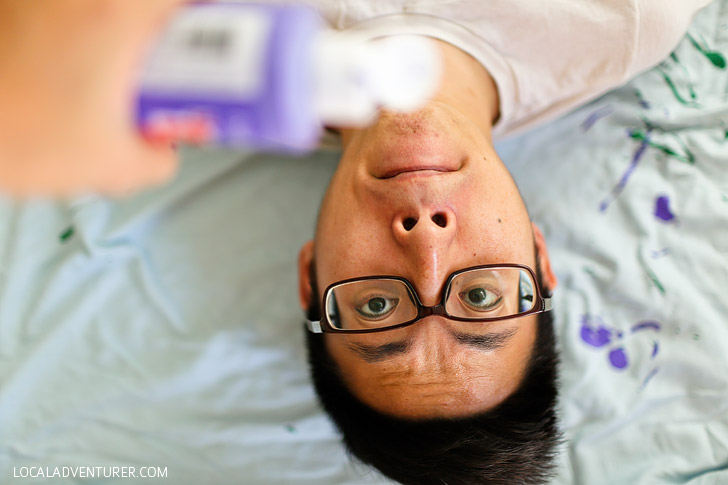 Pin

Pin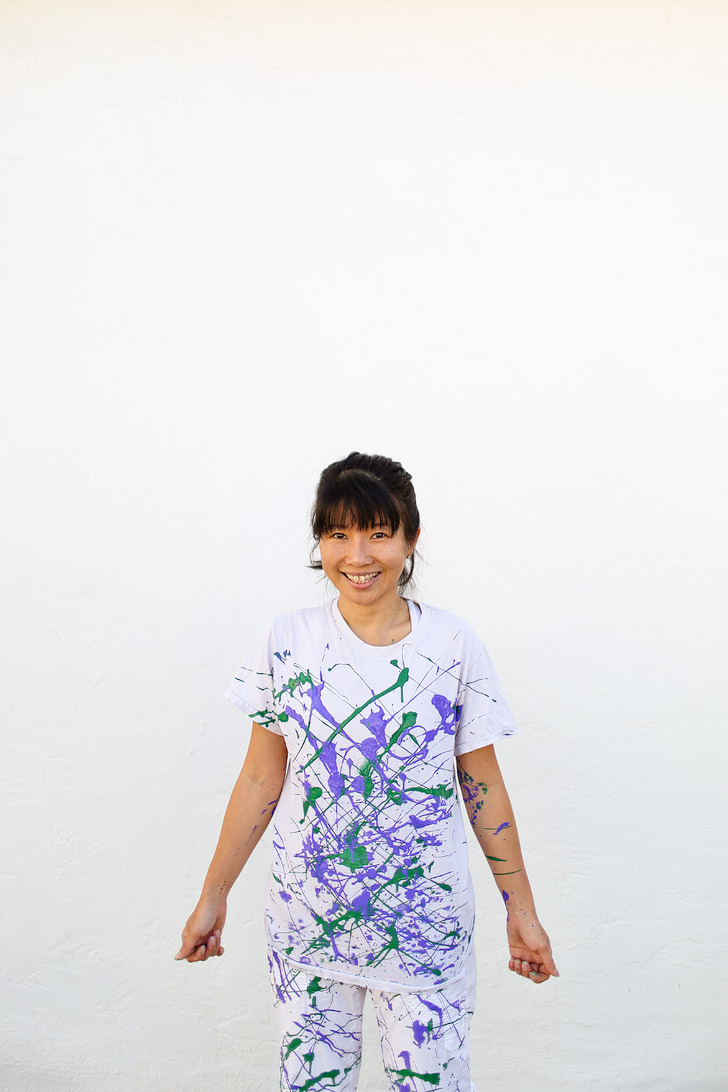 Pin
I haven't quite mastered Jacob's #LocalAdventurerJUMP. It's gonna happen someday!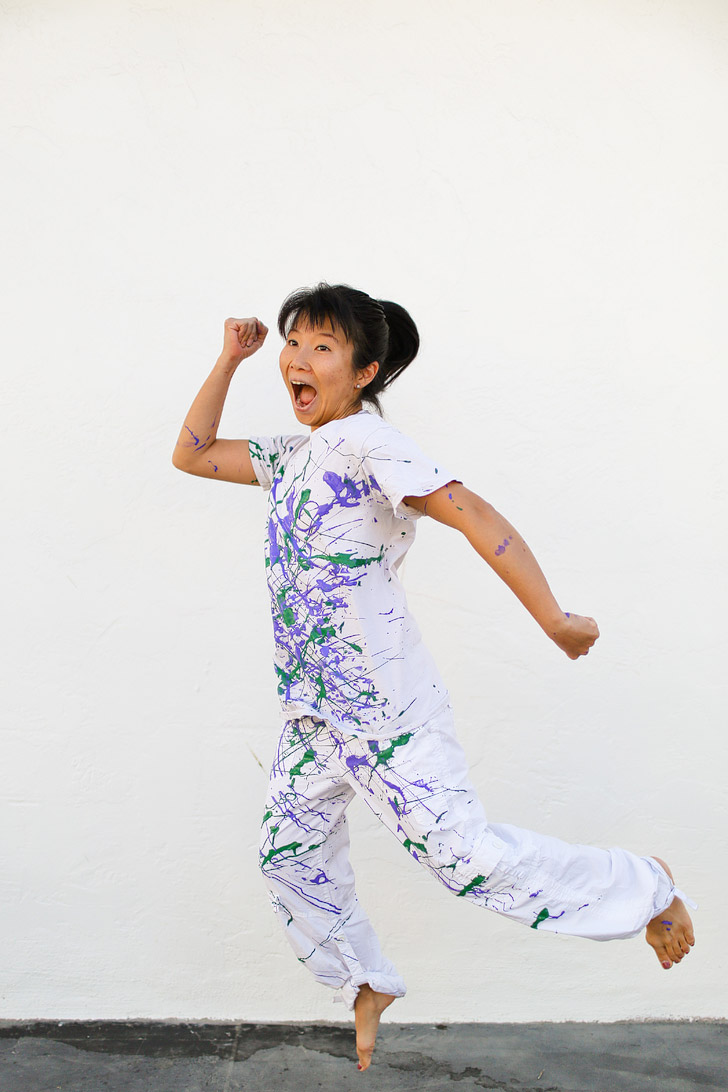 Pin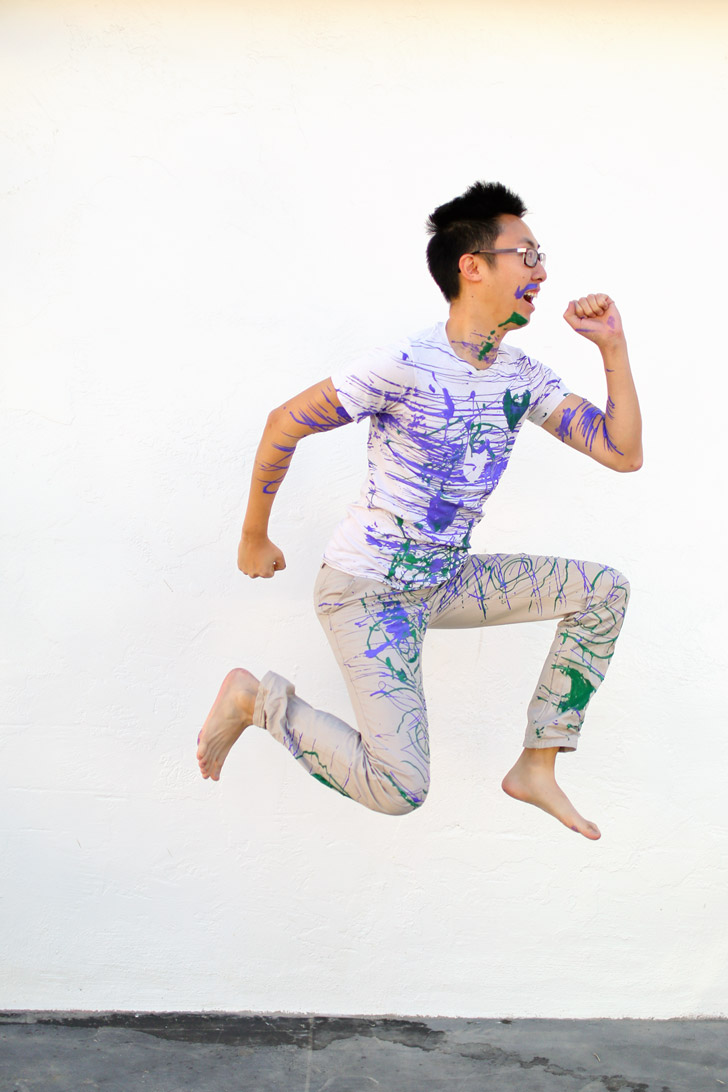 Pin
Painting faces >> painting shirts!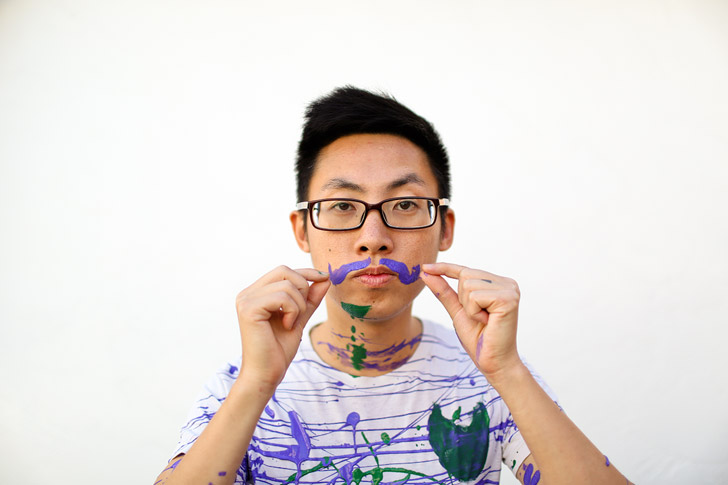 Pin
Afterwards, we still had a mess to clean up but we mustered up the resolve to do so. Swiffer sent us a special green box with a WetJet, so this was the perfect time to break it in. It cleaned the paint right up and we were on such a roll, we decided to WetJet our entire apartment. I had only used the wet swiffers with my regular Swiffer before, but the cleaning solution made it much easier.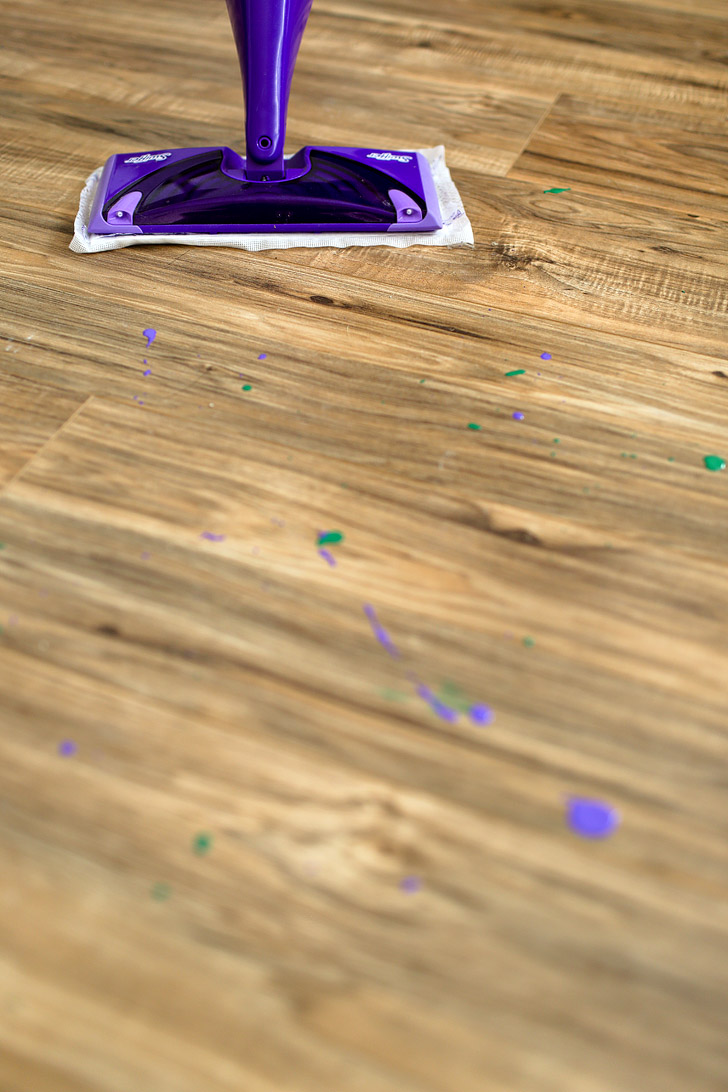 Pin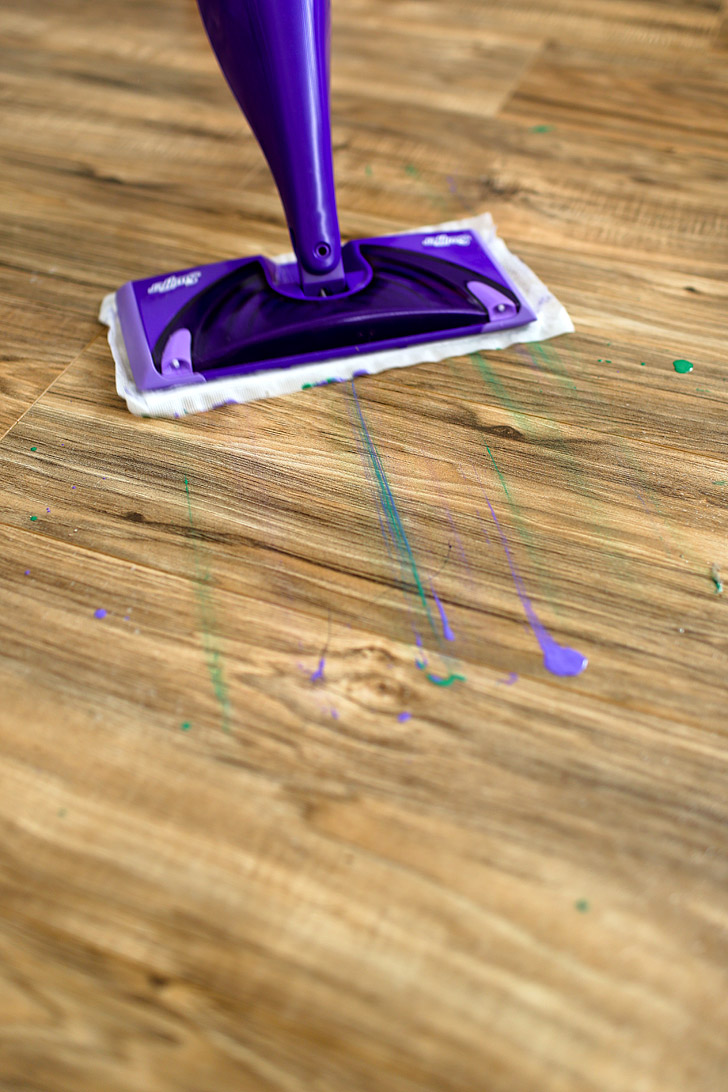 Pin
Pin
WIN YOUR OWN SWIFFER BOX
We've partnered with Swiffer to encourage you to say #YesToTheMess! We'll be giving away a big green box with a bunch of Swiffer goodies so that you can have a date night or family night. For those of you who have kids, this is a great excuse to do a fun and messy play activity together, and teach them about cleaning up afterwards (or at the very least, get through the cleaning quickly!). Comment below to enter to win!
Is there an activity or art project you've wanted to do but haven't done?
What's the last fun date night you've had?