We absolutely adore our cats! I know we're a bit biased, but we think they're the best cats. I don't mean to brag about our kids (sorry not sorry), but we've had non-cat or even anti-cat people change their minds after they meet these two.
Towards the end of last year, we found out that Mika has leukemia and it completely broke our hearts. We've been going to an oncologist on a monthly basis and he's been on meds. The good news is on our last check up, he was trending on the better side.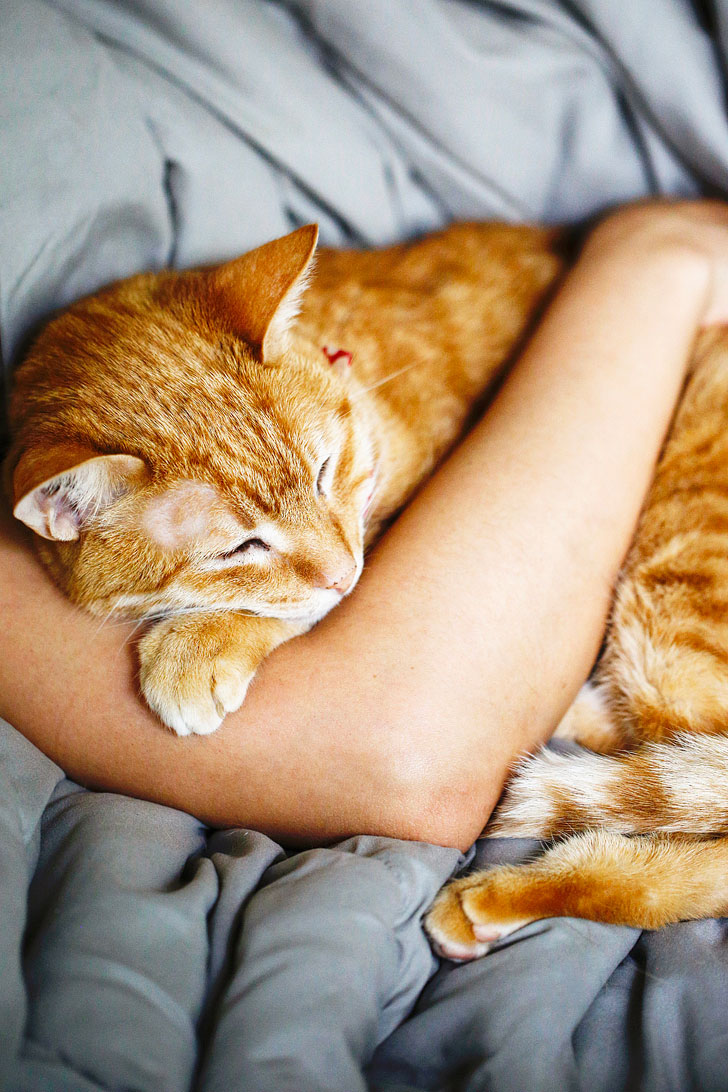 Pin
This post is sponsored by Swiffer. All opinions are always our own.
Thank you for supporting the brands that make Local Adventurer possible.
Every time we travel, we miss our cats even after only being gone for a few days. When we get home, we give them tons of hugs and kisses. Besides smothering them like Elmyra would, we also realize how much they shed whenever we leave. Today, we're going to share our tips on how to manage all that shedding.
But before we get to that, let me share a few photos from the Swiffer event yesterday with Doug the Pug and Danielle and Kevin Jonas. I also couldn't resist taking a million photos of Tinkerbelle.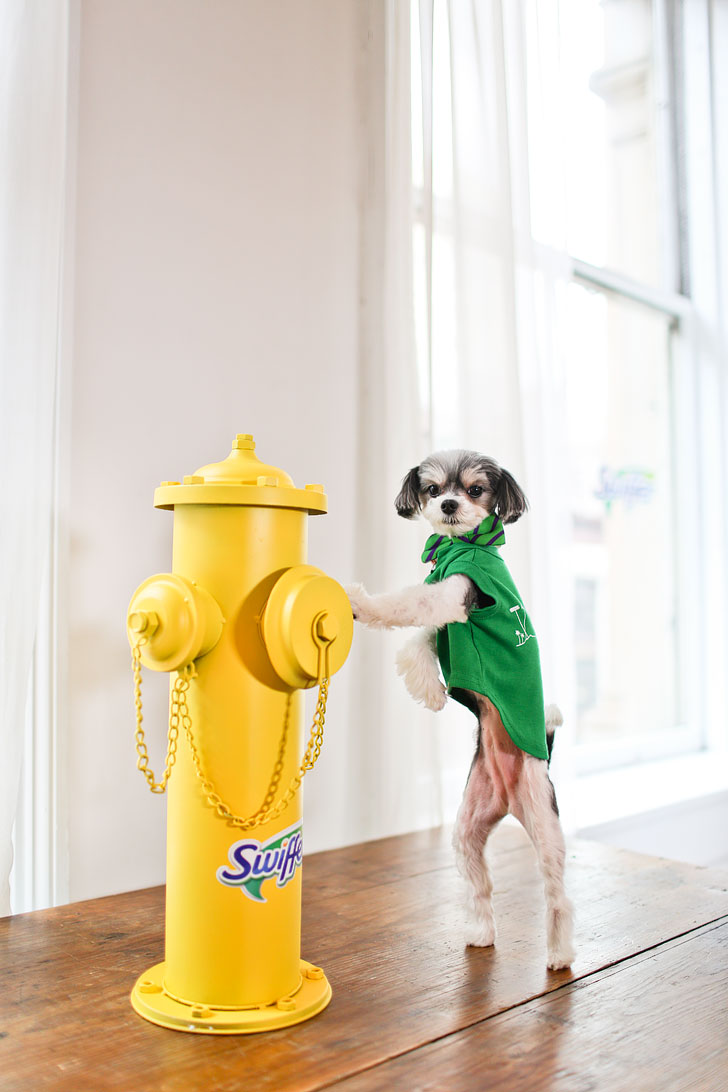 Pin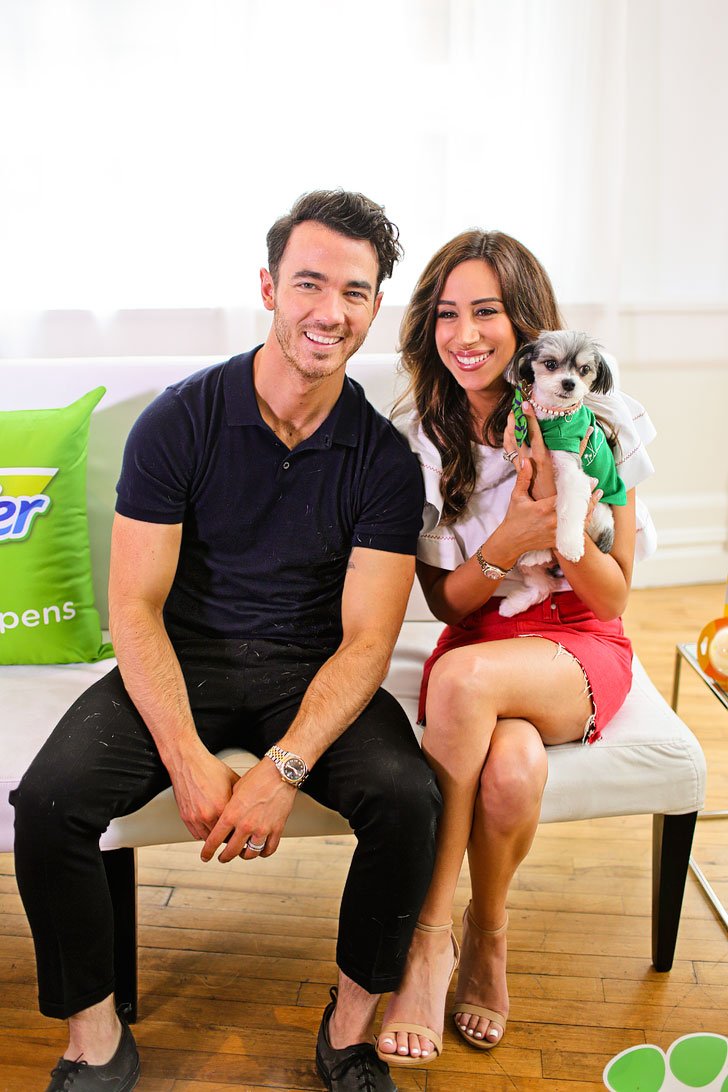 Pin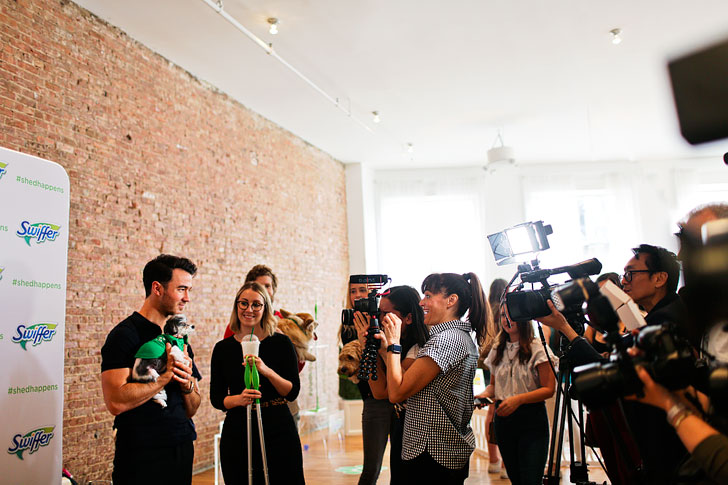 Pin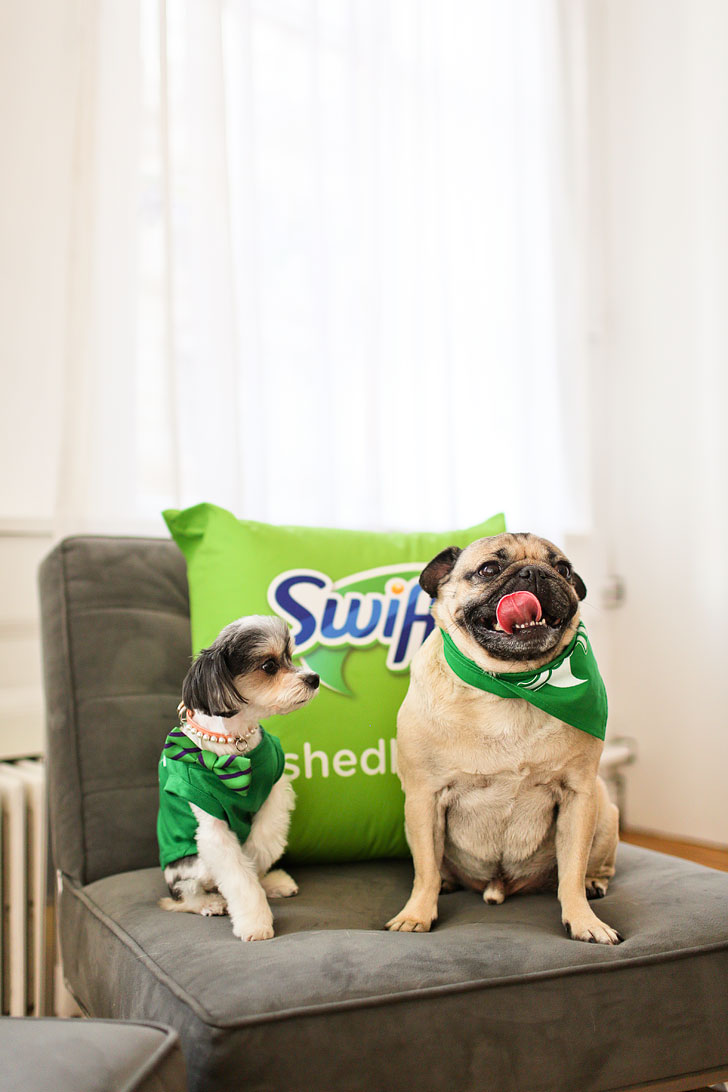 Pin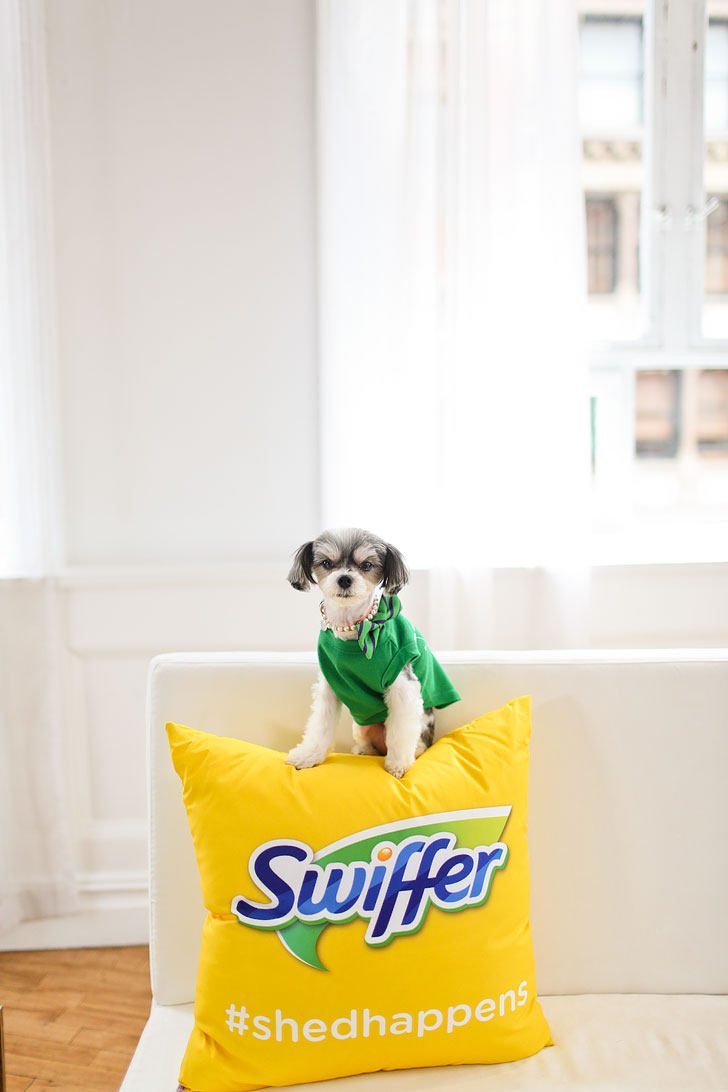 Pin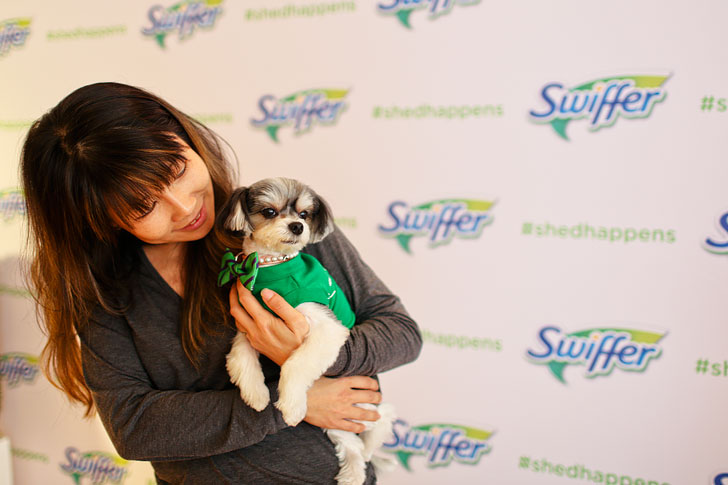 Pin
HOW TO STOP CAT SHEDDING – 5 HELPFUL TIPS
START ON THE INSIDE
Your pet's coat will change based on their diet. Once we switched our cats to a higher quality diet, their fur became much healthier and they shed less. Some people even add supplements like this one.
GROOM REGULARLY
We love using the FURminator to groom our cats, and they always purr when we use them. It helps remove dead undercoat before it has a chance to get all over your floor and furniture. We usually do it while watching TV.
BATH YOUR CAT
I know that sounds crazy, but yes, you can help clean your cat. We don't dare bathing ours in water since we'd probably end up with a million scratches, but we use a waterless cat shampoo that we spray on and massage in. It makes it really easy and helps remove loose hair.
CLEAN REGULARLY
This sounds like such a chore but is easier than you think. We leave our Swiffer Sweep and Vac handy and give our floors a quick run each morning. It takes just a few minutes but makes all the difference. Here are some easy cleaning tips for a busy lifestyle!
GIVE THEM THEIR PLACE
Cat bed, trees, and play areas give them their own space to hang out and to own. It also helps keep their shedding contained to their spaces. If they do have a regular spot on your couch or bed, use throws or furniture covers that are easy to throw in the wash.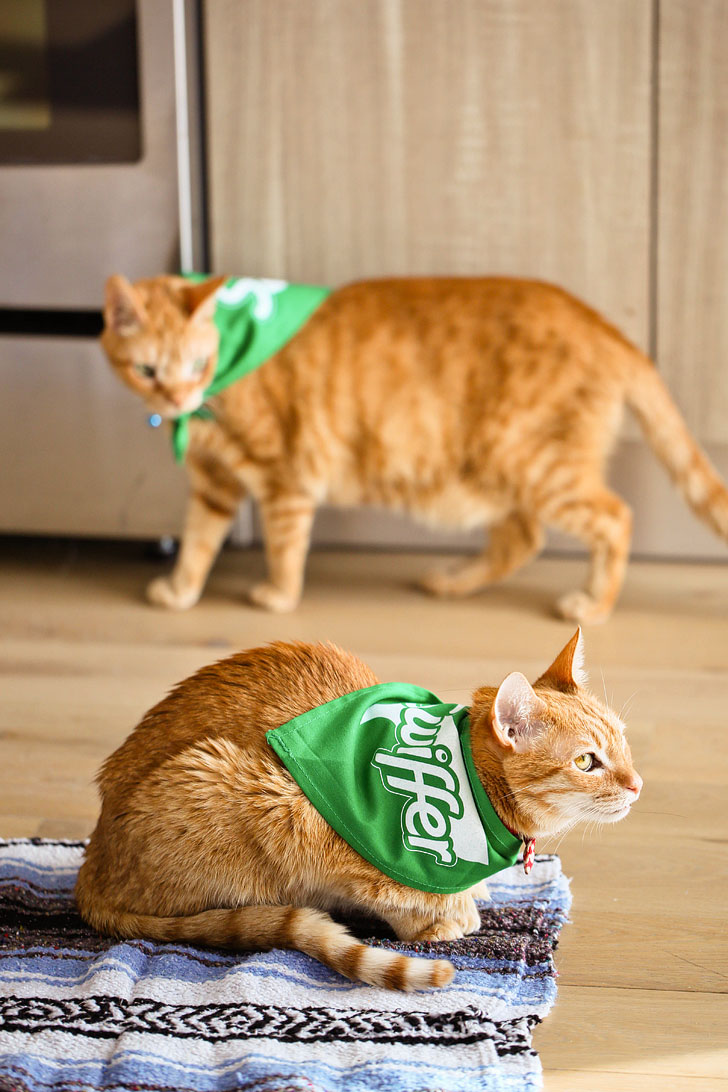 Pin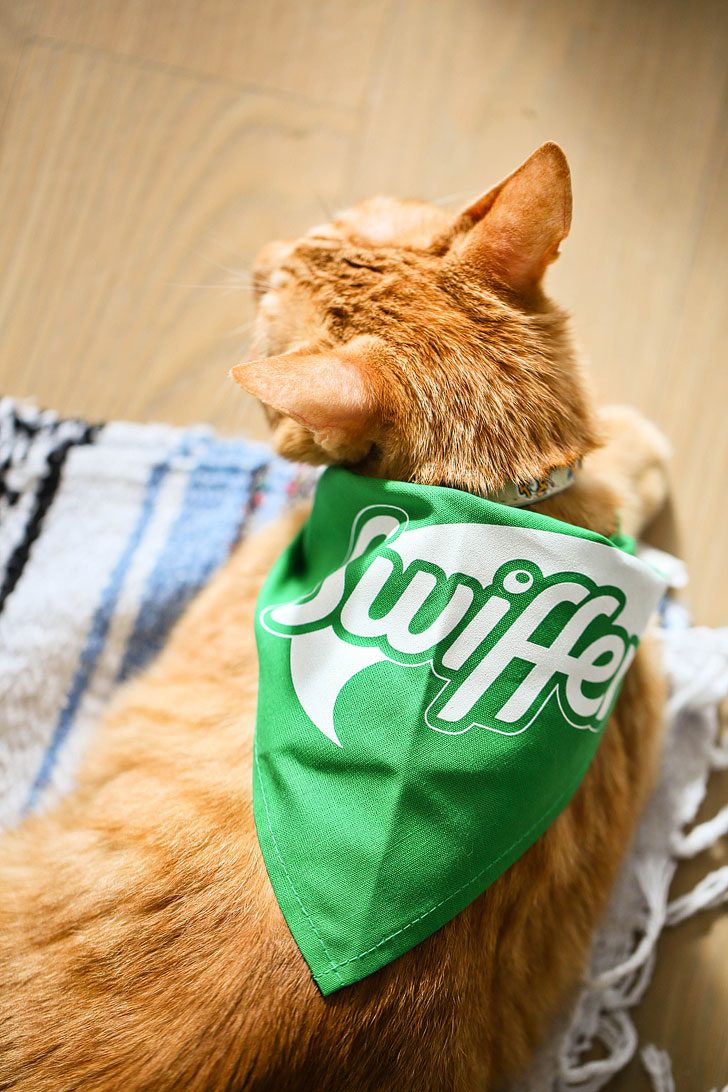 Pin
Hope that helps! If you're not a pet owner yet but have been thinking about it, we can't recommend it enough. They've truly become a part of our family and we can't imagine life without them. #Shedhappens, but Swiffer helps us keep our home clean quickly and effectively.
If you need more cat in your life, follow their Instagram account @catventurers here.
Do you do any of these things to stop your pets from shedding?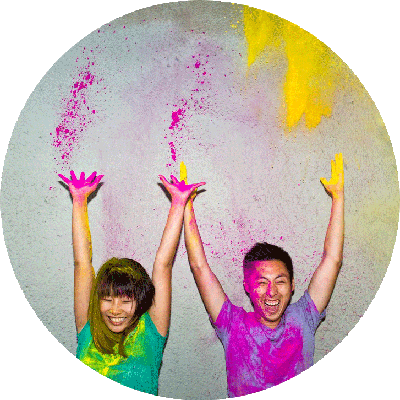 Pin
ESTHER + JACOB
Esther and Jacob are the founders of Local Adventurer, which is one of the top 25 travel blogs in the world. They believe that adventure can be found both near and far and hope to inspire others to explore locally. They explore a new city every year and currently base themselves in NYC.