Hey everyone, Jacob here. It's Esther's birthday today so I'm taking over the blog today! Since we've been together, we've always had a themed party to celebrate. 80s Roller Skating, Dress-Like-a-Superstar Karaoke Night, Adult Prom, and the not so successful Party Like We're 21 Vegas Trip. Regardless of how the night goes, we create great memories with friends and family and end up with a lot of funny photos.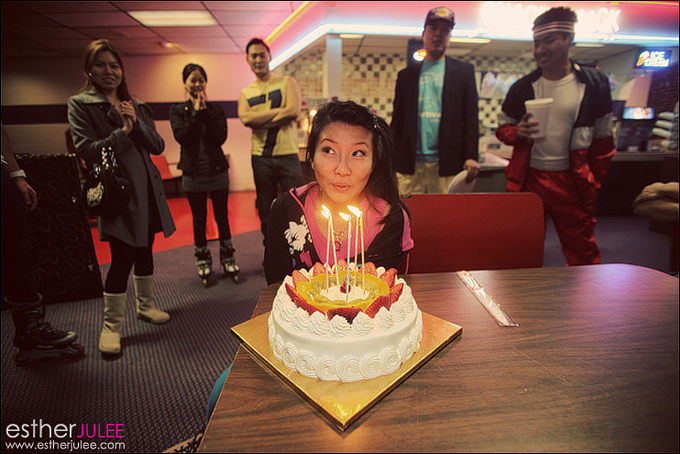 Pin
This year is a bit different though since we just moved again and no one could come in for the weekend. So instead of hanging out with her friends, Esther is stuck with me. We'll do dinner, get some drinks, and hang out with the people we're getting to know in Vegas, but it definitely won't be the same. Since they couldn't be here, I wanted to at least put together something to remind her how loved she is by all her friends and family all over. So here's a message from all of them.
Esther, thank you for being an amazing wife. For supporting me in my dreams. For keeping me level headed. For your sarcasm and laughter. And for never being okay with mediocrity.  As much as you don't think so, your generosity inspires me. Your wisdom and self awareness makes me a better person. And your love drives me. You are such an amazing person. I love you and hope you have an amazing year!
– Jacob
I'm probably going to jump in and post more often. Any suggestions on what I should write about?
Pin