This year since we just moved to Vegas and all our close friends weren't with us to celebrate my birthday, Jacob ended up making me this surprise video to remind me that I'm still loved. Today is Jacob's birthday, and because Jacob grew up really close to all his cousins in Atlanta, we decided to take a road trip up to the closest cousin in Portland to celebrate. As we get older, we realize there are fewer things we want to buy. We'd much rather collect experiences and spend as much time with family and friends as possible.
I also cheated a bit and ended up buying this for him. It kind of counts as an experience too right? :)
---
Jacob here. Every year close friends and family ask me, "What do you want for your birthday?" And every year, I feel like that becomes harder and harder to answer. I know when I was younger I used to have a list of things I wanted, but nowadays that list is almost non-existent. Most of the time my response is, "Nothing! Let's just hang out and grab a beer." But I know that isn't always helpful – especially when you really want to get someone a meaningful and thoughtful gift. So if you're stumped, I've come up with a few things you can get your significant other for any occasion!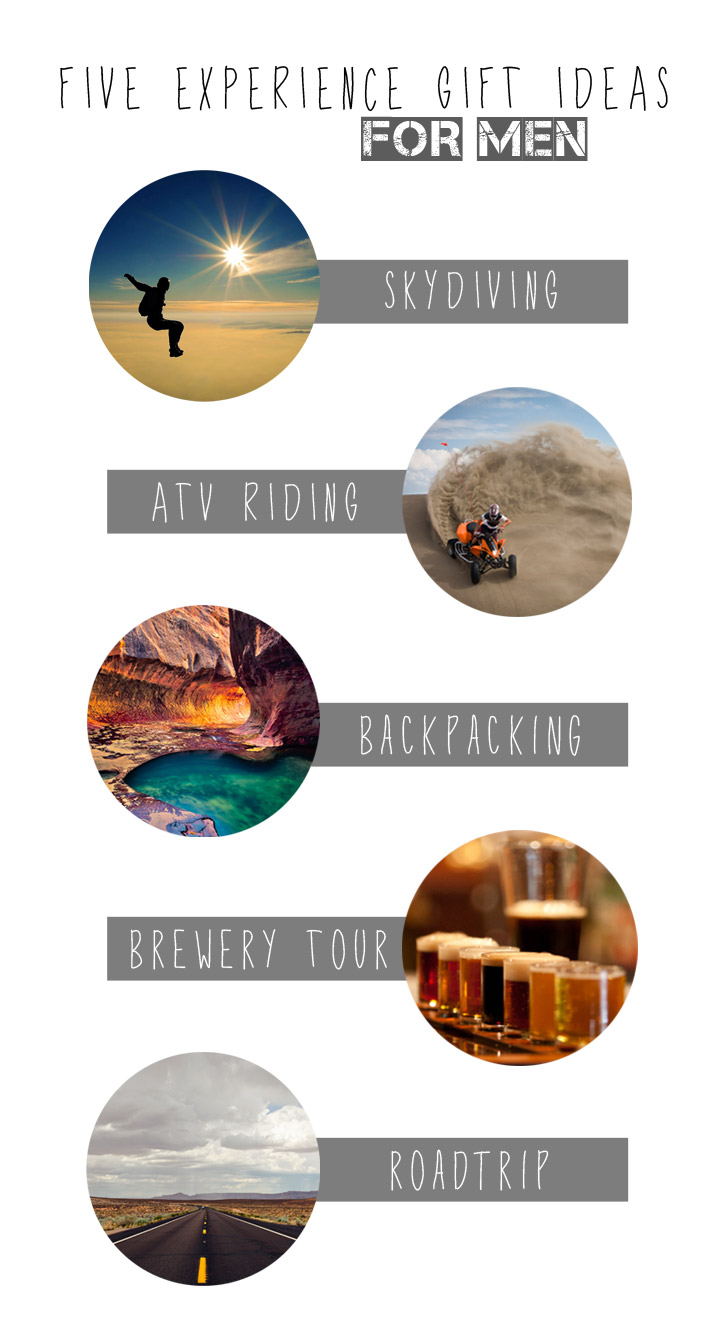 Pin
5 Experiences To Get For Your Man: 
Skydiving  – for the thrill seekers. Maybe even get practice Indoor Skydiving.
ATV Sand Dune Ride– for the fun loving.
Backpacking Trip – for the outdoorsy.
All Day Brewery Tour Hopping – for the beer lover
Road Trip. If you don't want to do the driving, you can also book a Contiki Tour. Have you seen the one we did in New Zealand?
If you are still inclined to get a gift because gifts are your love language (like Esther)…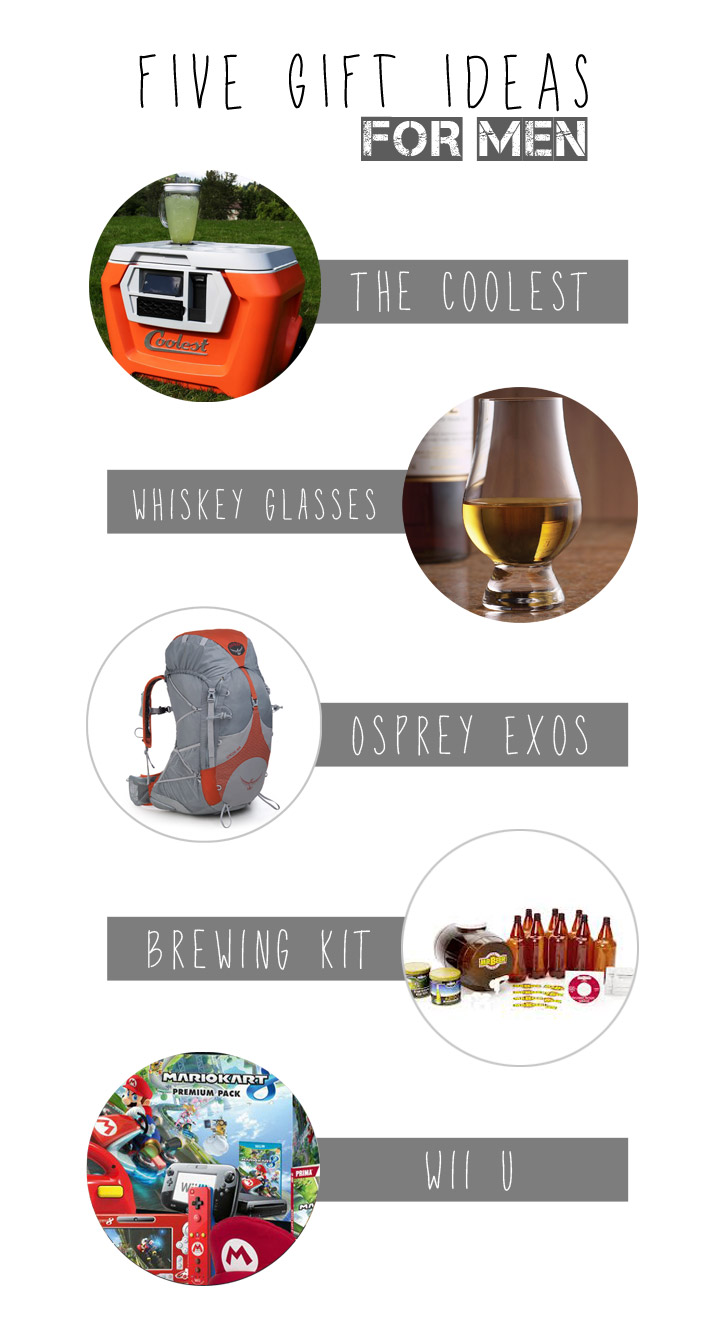 Pin
5 Gift Ideas For Your Husband / Boyfriend / Dad / Bro / Man in Your Life:
Were these gift ideas for guys helpful? What's on your wish list? What are some creative gifts you've given you man?