We like to pack as light as possible. A big part of packing light is finding versatile clothes, so I was excited to learn about the Encircled Chrysalis Cardi.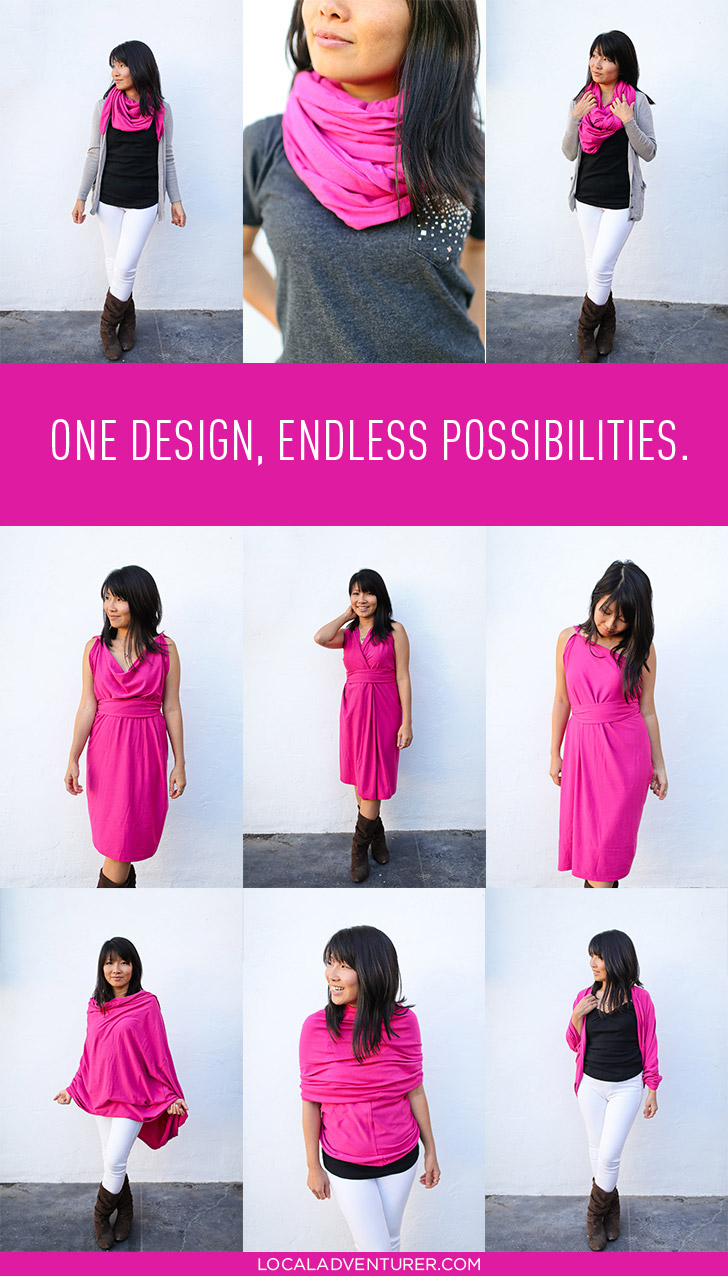 You can style the Chrysalis Cardi n 8+ ways, from a scarf to a cardigan to a dress. When I first saw their videos, I was baffled by how they put each style together from one piece, but after getting one, it was quite easy to learn.
ENCIRCLED CHRYSALIS CARDI REVIEW
Infinity Scarves: 3 loops & 2 loops
The one loop looks great for taller people but hung way too low for my height (5 ft 0), even though this one is petite. I usually only wear it with two loops or as a blanket scarf (below).
The Blanket Scarf
The X-back Halter
The Cape (left) + The Cocoon Cardi (right)
The Grecian Tunic
The Wrap Dress
The One Shoulder Dress
CHECK OUT OUR VIDEO:
These are some ways that the Encircled Chrysalis Cardi can be styled, but you can always come up with your own style too. The possibilities are endless.
Room For Improvement
Not every style was flattering for every body type. To be a versatile piece, you give up having the best fit for each specific style. This isn't as noticeable if you use a dark color like black. Black also makes mixing and matching easier too, but I ended up getting a bright color that pops for photos.
The fabric is thicker, and it requires to hang dry, which takes a lot longer than I would like. It's fine if I don't plan on washing it during my trip, but if I do, I have better quick-drying clothing options.
For the versatility factor alone, I would highly recommend the Chrysalis Cardi. Even if not every style fit me well, I found enough styles that worked well for me. I can't wait to use this as a travel scarf/blanket on our next flight!
Find out more about the Chrysalis Cardi here! Check out all my favorite travel dresses here.
Have you tried any travel-specific clothes? How would you wear the Chrysalis Cardi?