As a kid, I used to visit Korea for entire summers at a time every other year. I remember getting lost on the subways and meandering my way through the city, but the vast majority of my time was spent sitting with family watching Korean dramas.
We watched a lot of Korean dramas! This time, we were on a long layover after a month in Southeast Asia, and it was the first time seeing the place with Jacob and as a tourist. Our main agenda was to stuff our bellies with delicious food, visit unique cafes, and relax before getting back to work.
We stayed at the Conrad Seoul for 2 nights, which was the perfect place for a true vacation.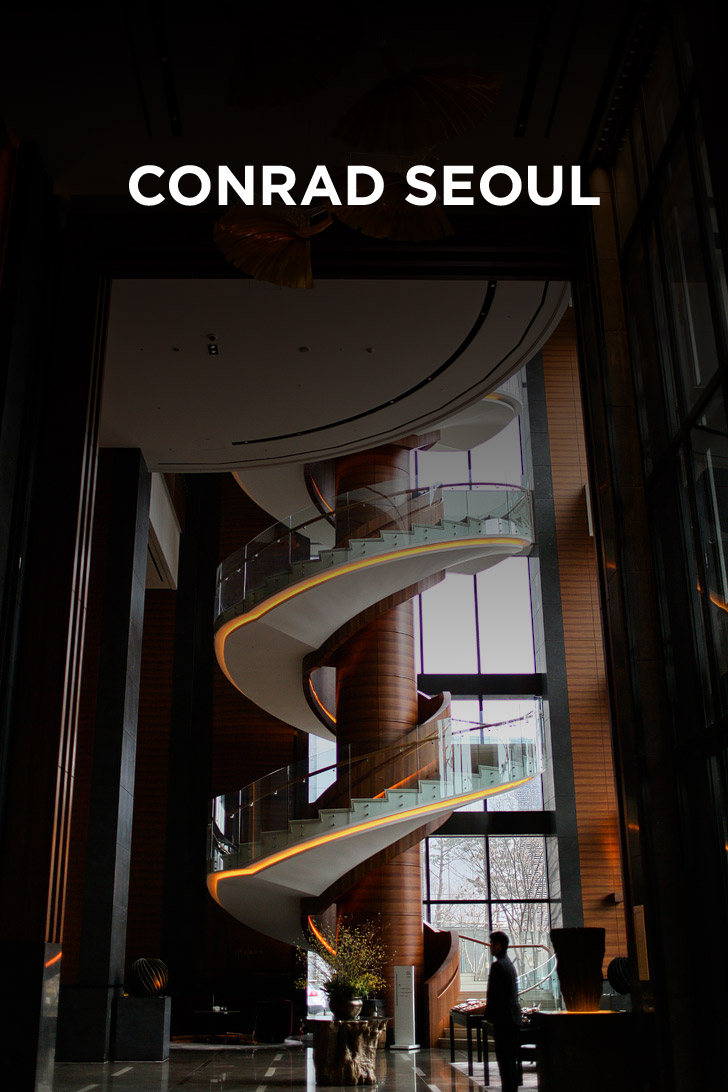 Pin
This was our King Bed Riverview room: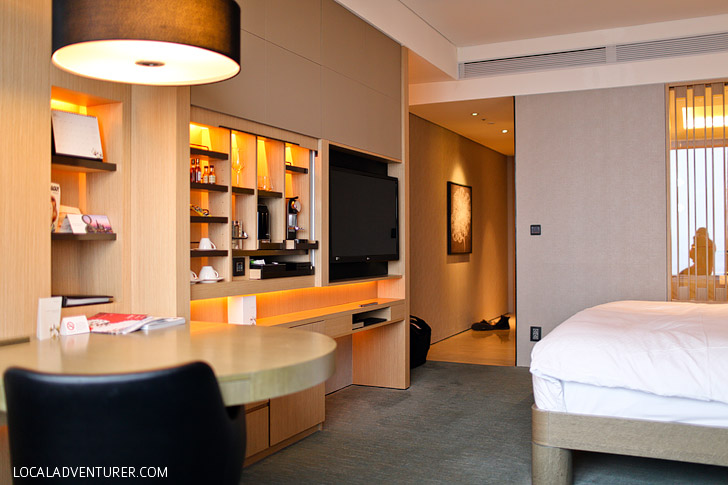 Pin
Pin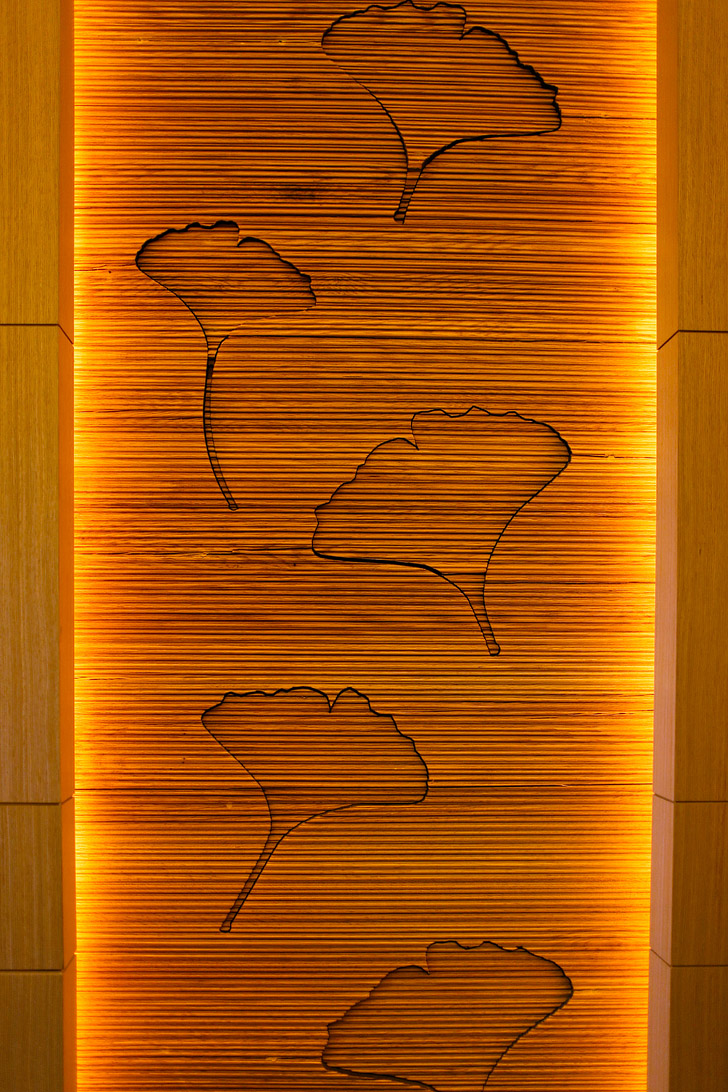 Pin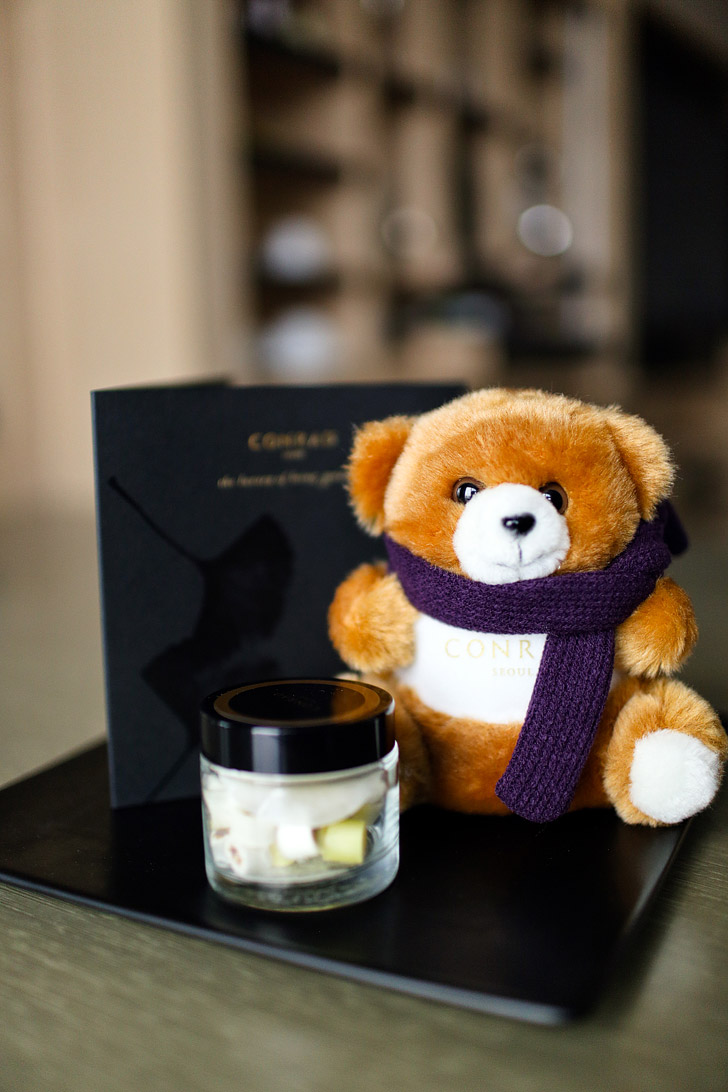 Pin

Pin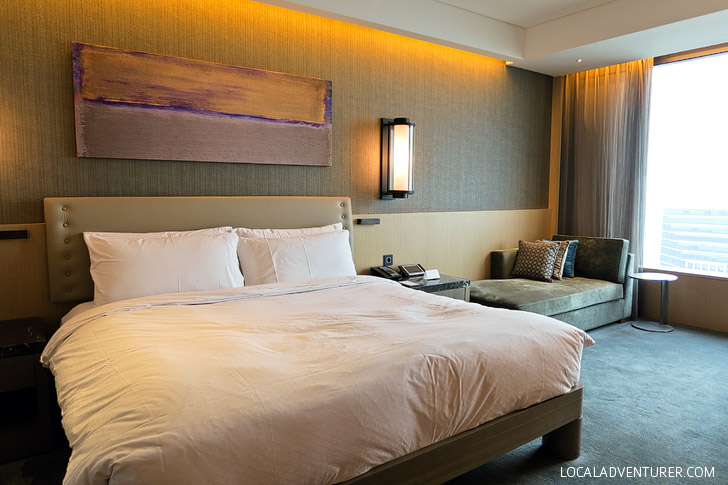 Pin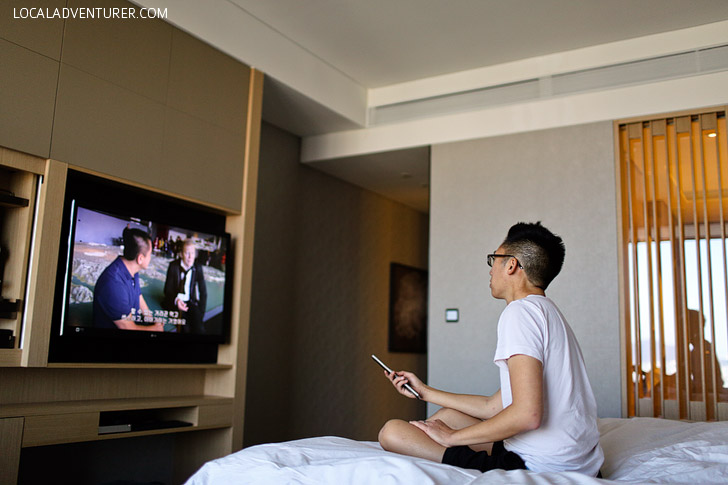 Pin
The room had an amazing view of the city and river.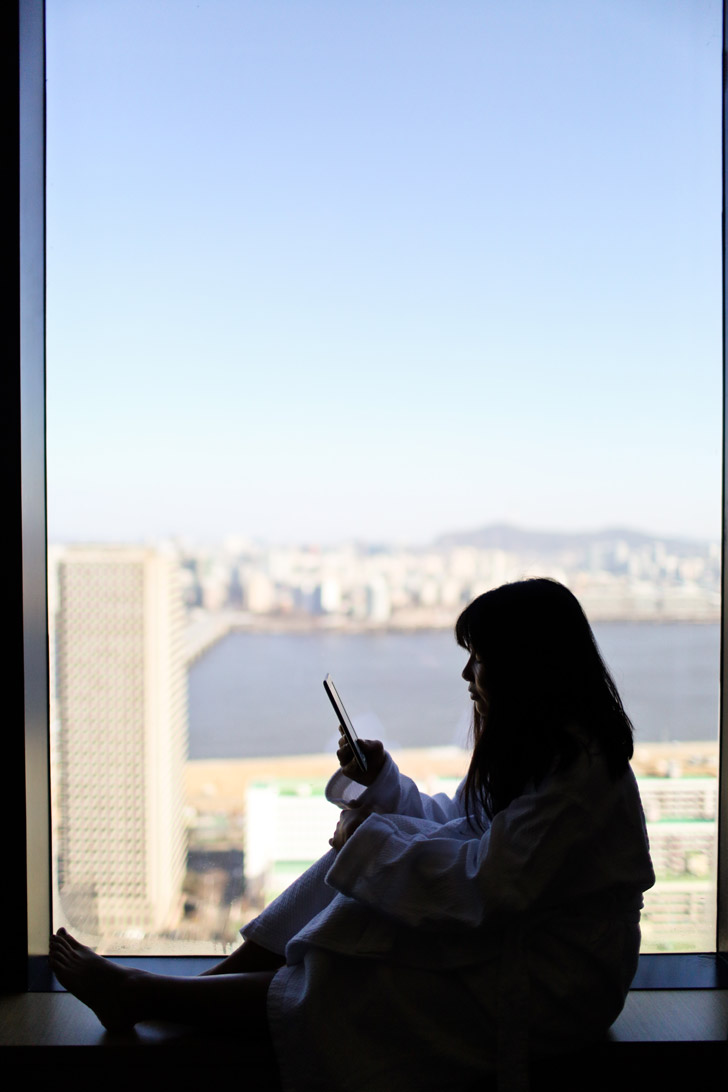 Pin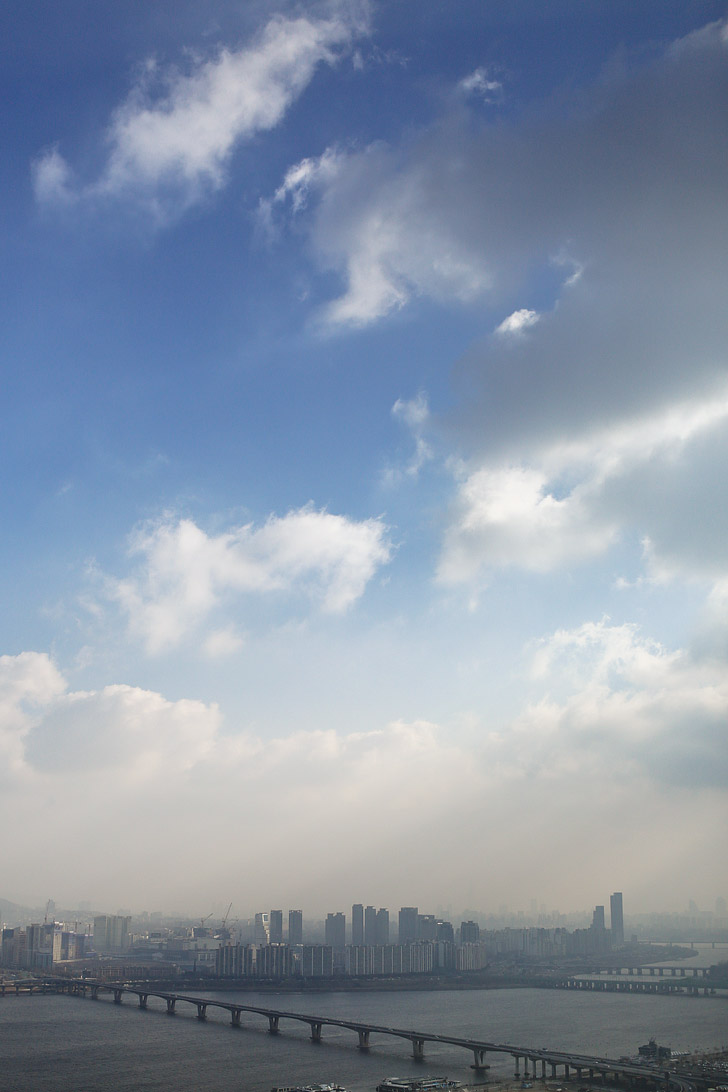 Pin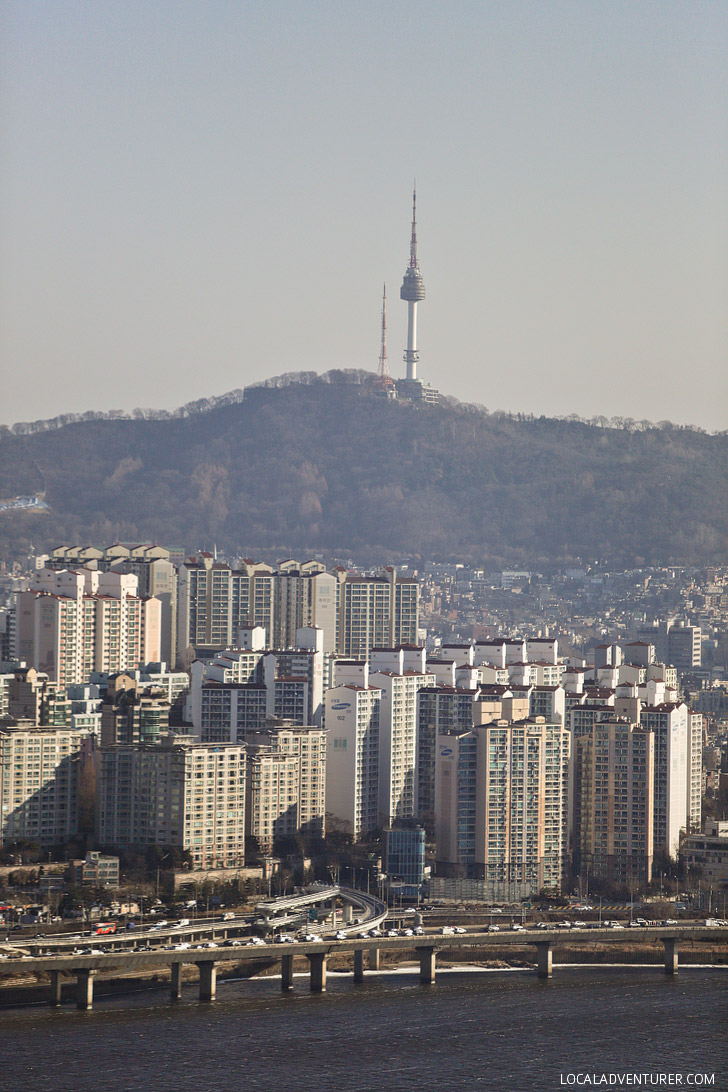 Pin
We absolutely loved the giant bathroom and shower (not pictured / to the right):
Pin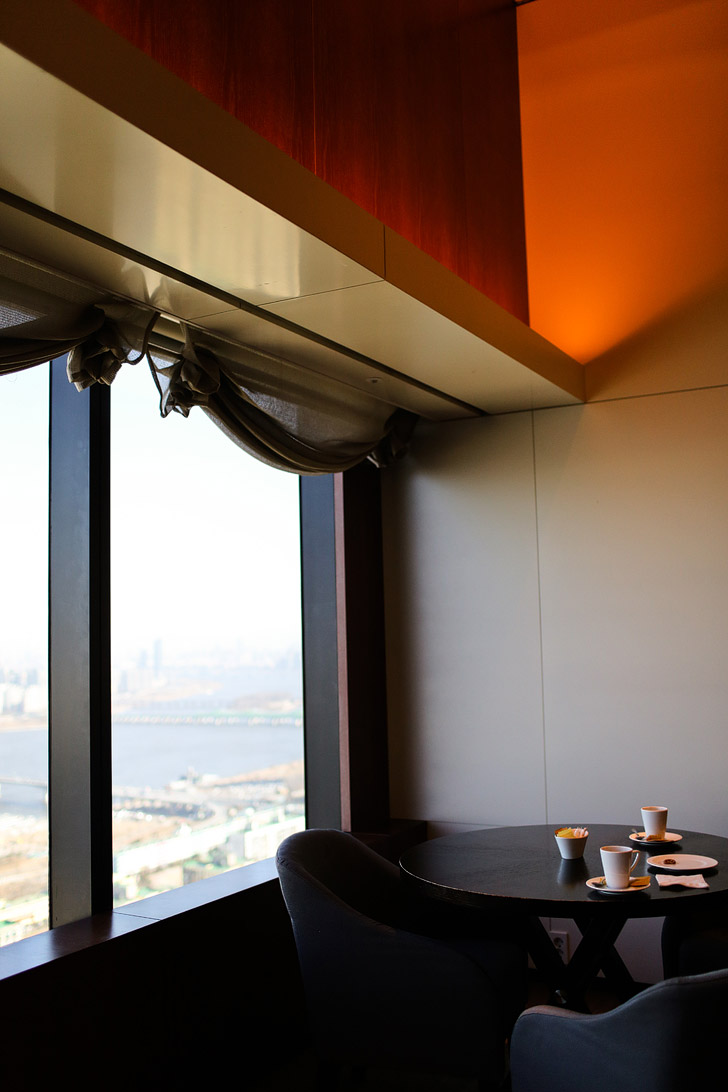 Pin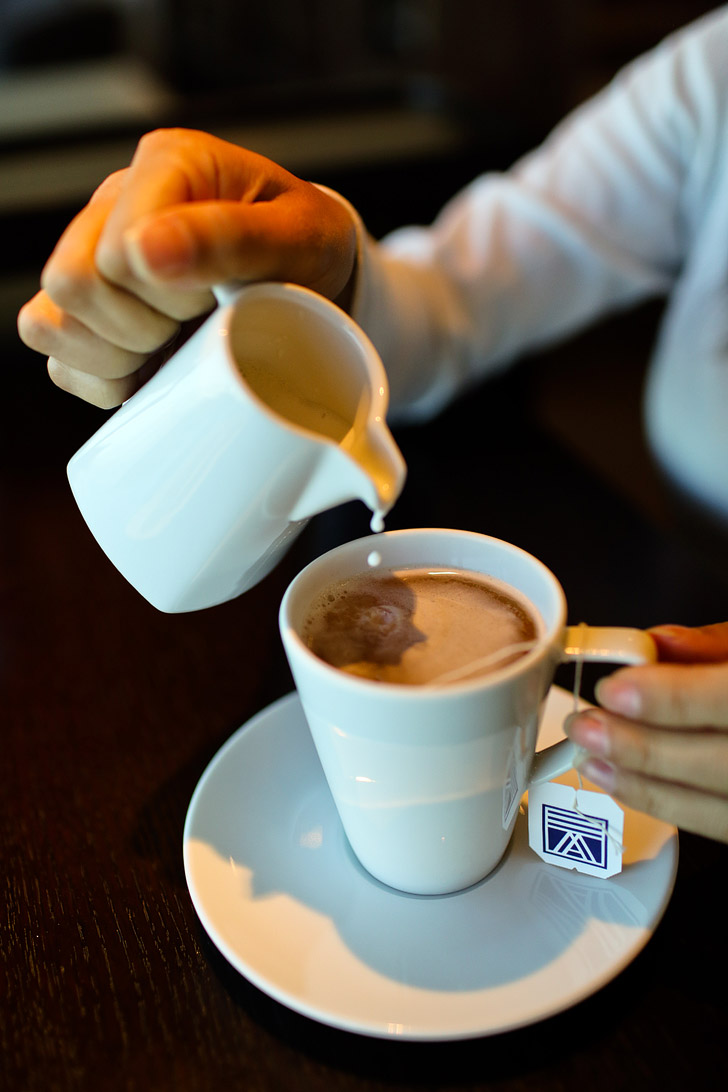 Pin

Pin
We had Executive Lounge access, which included refreshments and snacks all day long, a breakfast buffet, evening cocktail, and 30 minutes complimentary use of the indoor golf driving range. This was the first time we've ever seen an indoor driving range inside of a hotel! Of course of all places, Korea would have a driving range. I feel like as a Korean, golf should run in my blood, but unfortunately, I don't have much hand-eye coordination. We gave it our best try, though.
Pin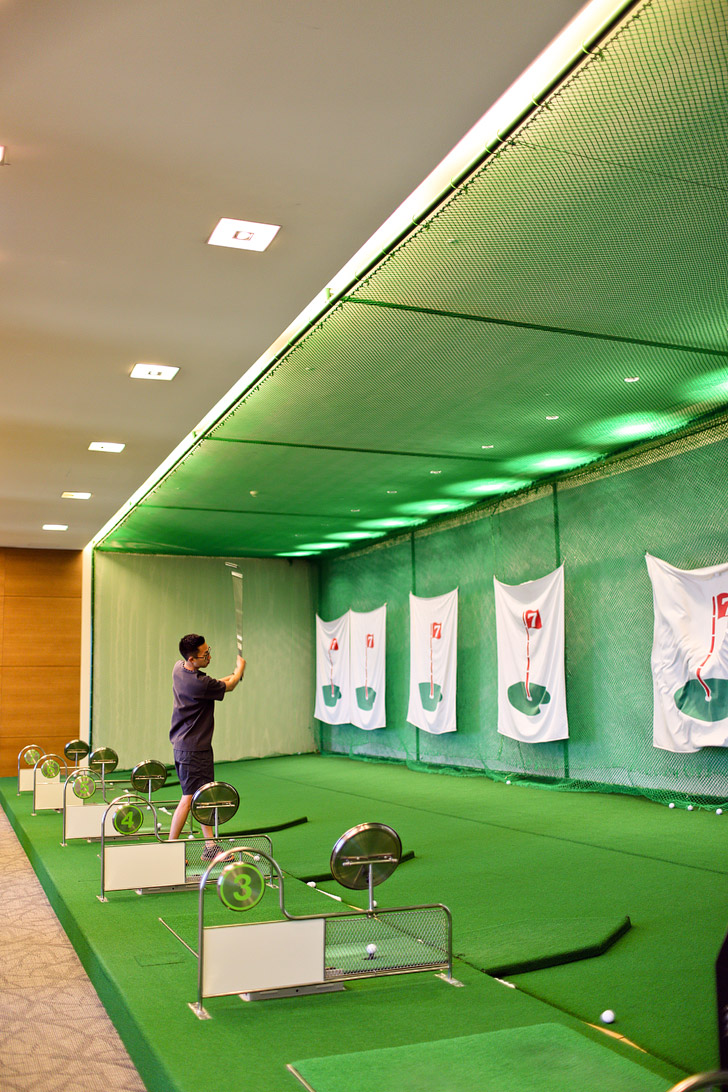 Pin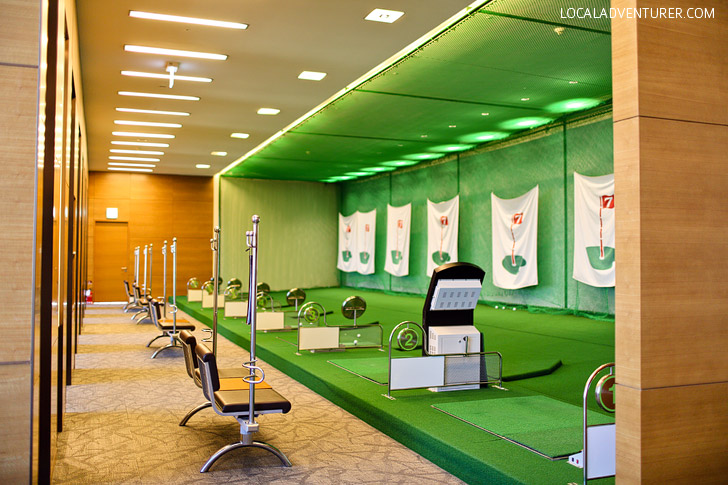 Pin
Besides that, they have a beautiful pool, a gigantic gym, and spa and sauna area. If you didn't bring your own workout clothes, they have some for you to use. They have it all.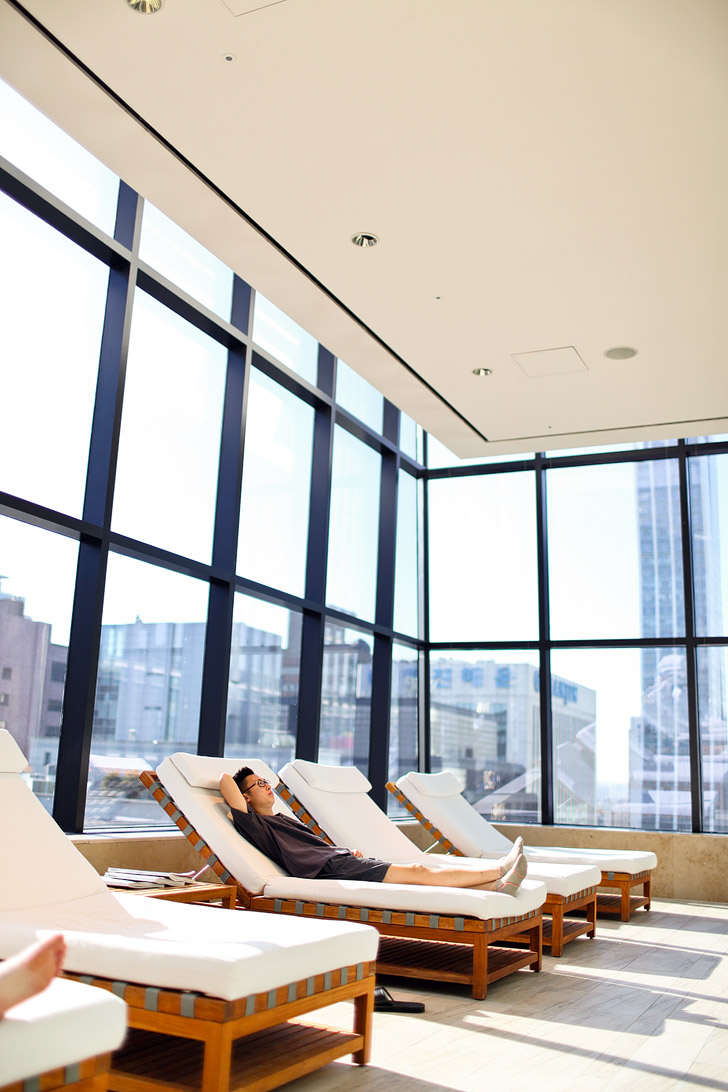 Pin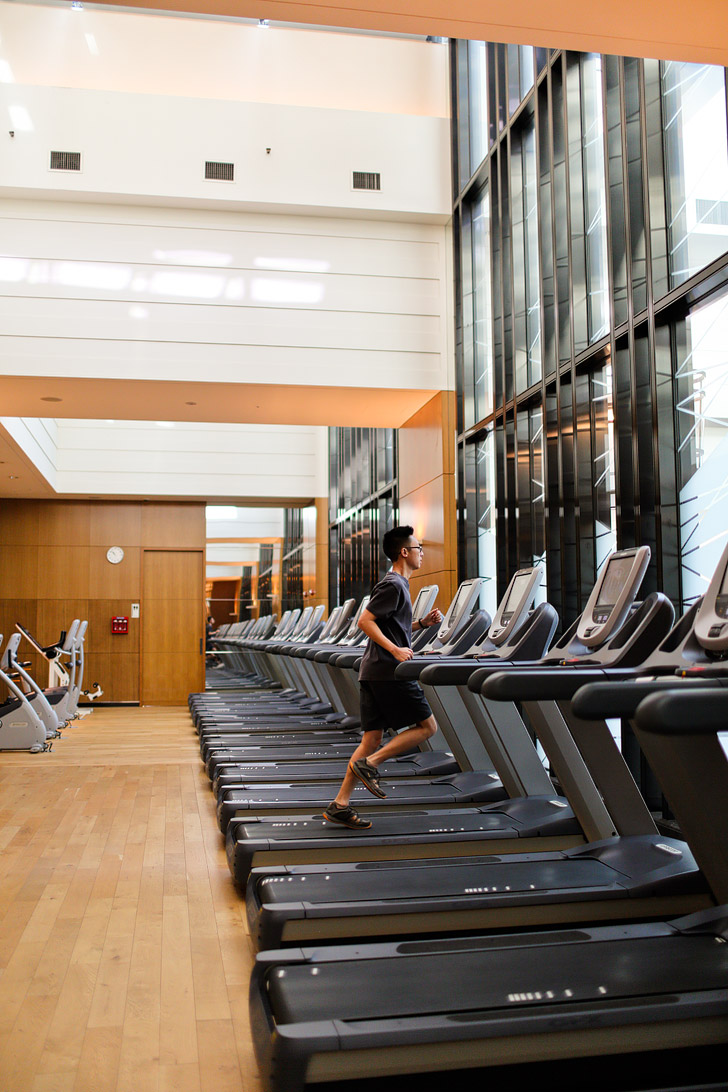 Pin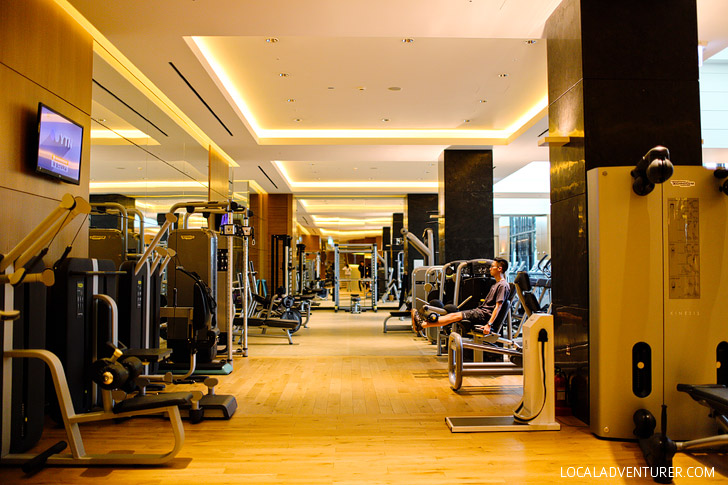 Pin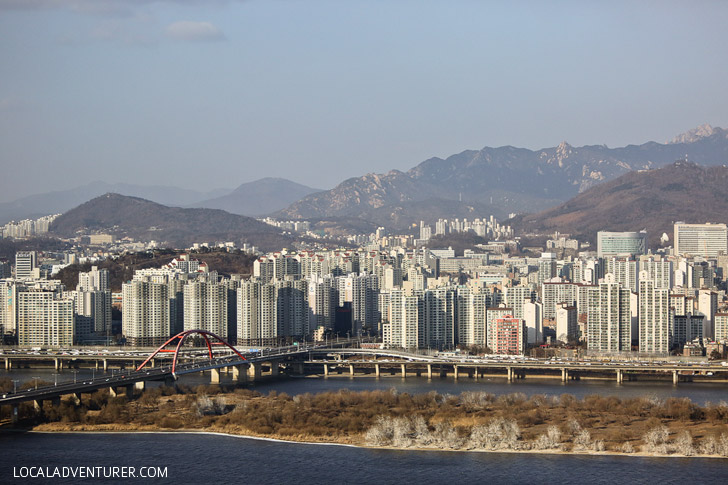 Pin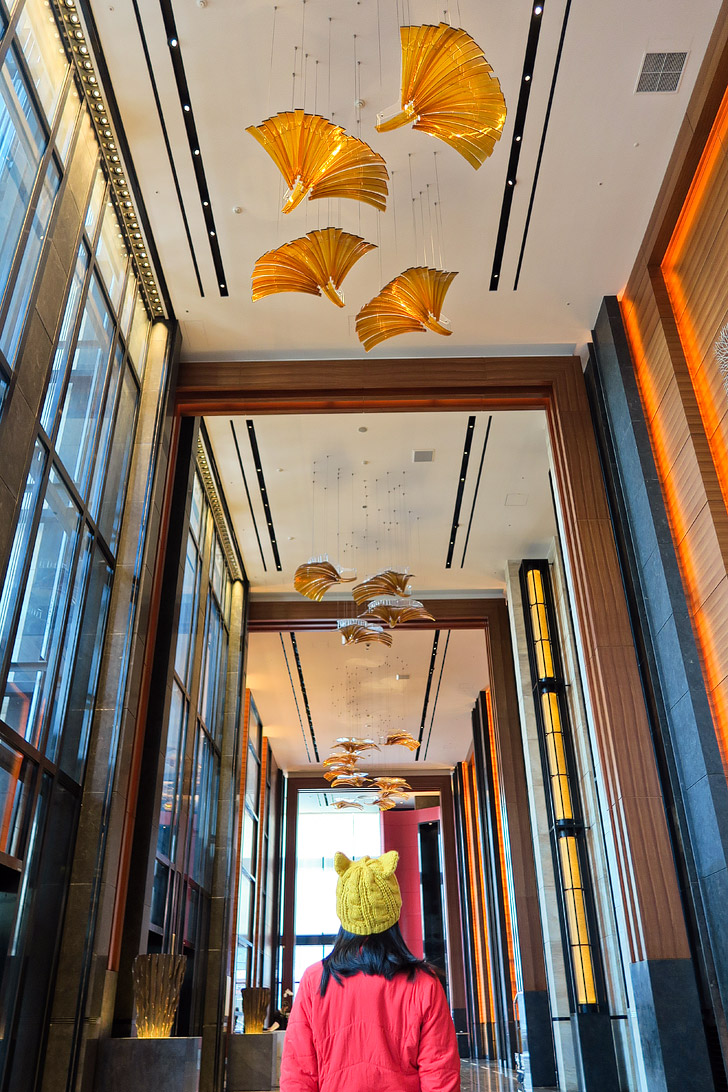 Pin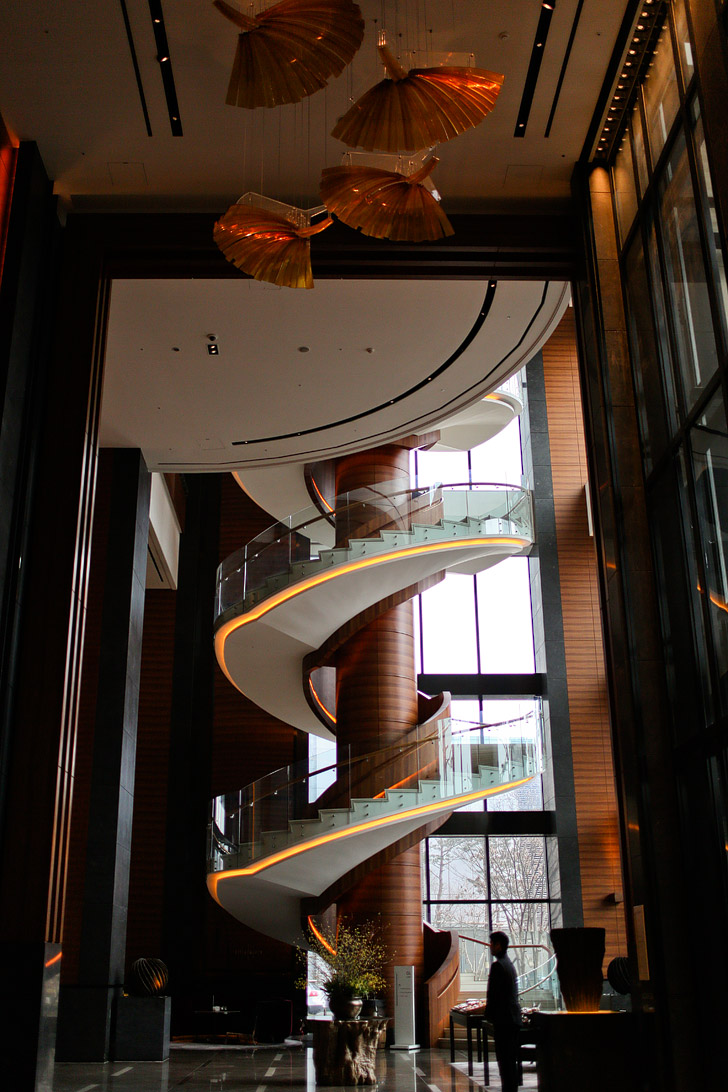 Pin
In case you're unsure of what to do with your time, Conrad Hotels recently launched a program called "Stay Inspired". Each hotel has curated suggested activities based on your interest and how much time you have, whether it's one, three, or five hours. We also recommend asking the concierge for help. We did some of our own research, but we chatted with them multiple times to get a bit more inside information. They were extremely friendly and helpful. In the US, we're used to Asian places having poor service, but it really wasn't the case here. They were really attentive, and a lot of hotels could learn from them.
We really enjoyed our stay at the Conrad Seoul and wished we could have stayed longer (we just missed our cats too much by this point). It was conveniently located at a subway stop and a mall, and it was easy to get to and from the airport. If you're ever in Seoul, we highly recommend staying at Conrad Seoul.
Tips for Your Stay at Conrad Seoul:
If you are flying into the Incheon Airport, go to the 1st floor and buy a ticket on bus 6030. The 45-50 minute bus ride will take you directly to the hotel and costs KRW15,000 per person. You can get back to the airport the same way.
Take advantage of the amazing public transportation that the city has. We know taxis are easier, but we primarily rode the subway since it gives you a much more local feel of the city.
If you're looking for an extra boost in luxury, be sure to book a room that gives you access to the Executive Floor and Lounge.
Conrad Seoul
10 Gukjegeumyung-ro (Yeouido)
Yeongdeungpo-gu, Seoul, 07326, South Korea
TEL: +82-2-6137-7000
Have you been to Korea? Is it somewhere you'd like to visit?