We're so excited to kick off the Endless Caravan campaign with Airstream. I know we've been dropping hints and talking about living on the road for a couple years, but we can't believe it's finally happening! Selling off all our belongings, moving into a trailer, and learning how to navigate the ins and outs of our new home has already been an adventure in itself. I can't imagine what the road has waiting for us (and our two cats. Has anyone else traveled with cats before?).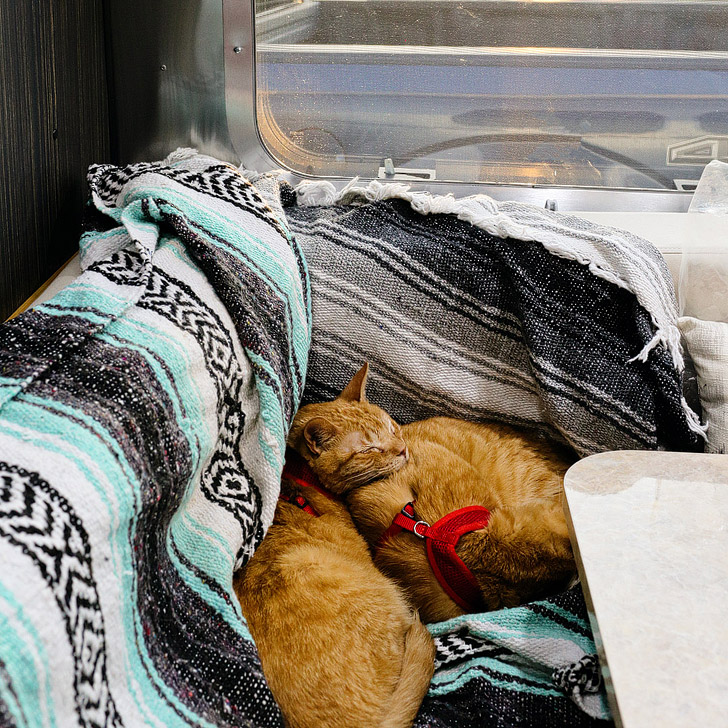 Pin
The one we're in is the 2016 Airstream International Signature 23FB. Check out the layout!
Once we feel a little more settled in, we'll be taking some photos of our own, and we'll give you a full video tour of our new abode. We'd love for you to add your food + travel recommendations to our USA road trip map (we just started adding some random ones)!
Meanwhile.. enjoy this teaser video of how life is going to be… 😱
Have you ever considered living on the road? What about taking a whole summer to explore your own country?
A huge thanks to Airstream for powering our next grand adventure and making this dream of ours a reality.
If you're an Airstreamer / on the road, don't forget to share your photos and tag #endlesscaravan. Lets go!