This post is brought to you in partnership with Vision Global WiFi. All opinions are always our own.
Thank you for supporting the brands that make Local Adventurer possible.
We were halfway through our drive from Atlanta to NYC when I decided it was time to shut off the road trip playlist and get some work done. I actually love that the drive never feels like a waste of time when I can always stay connected using our wifi device. We use it all the time when traveling, but it was even so helpful at our new apartment in NYC since took a few days for the provider to hook up our internet. Gotta do what you gotta do.
NOTE: We are currently doing a giveaway! Scroll to the bottom to enter.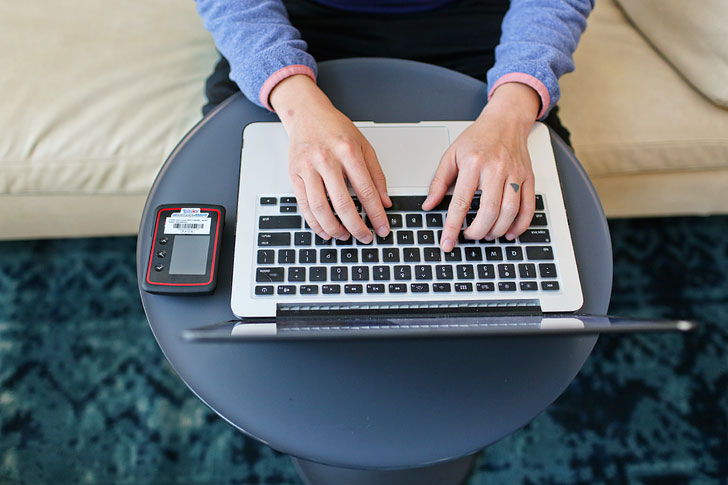 Pin
THE BEST WAY TO STAY CONNECTED WITH VISION GLOBAL WIFI
WHAT WE COVER [ CLICK LINKS TO SKIP AHEAD ]
WHY YOUR OWN WIFI
When traveling within the states, most cheaper and mid-level hotels will have free wifi. If you're staying at a higher end hotel, they usually have an additional charge. From our experience, it's a mixed bag overseas. Even places that claim to have wifi, don't necessarily have working wifi. Having your own device will help you guarantee you can stay connected, whether it's for work, personal, or just keeping up-to-date on Instagram.
In addition to that, having your own wifi will help you stay secure. Did you know that anytime you're using a public wifi, you are prone to cyber hacking? We've been a lot more paranoid about that recently after it happened to one of our friends.
With so much information available online, one of the easiest ways to travel is having access to the internet. Whether you're trying to stay connected for work, checking out information on blogs, using Google Maps to navigate, or just trying to update your Instagram stories with all your adventures, a wifi device is one of the best solutions!
More and more companies are popping up offering wifi devices, so why Vision Global WiFi? From our recent experience with them, they offer some unique services that help them stand out from their competitors.
First off, most only allow up to 5 devices to be connected, whereas Vision Global WiFi can be shared with up to 10 devices. Just between Esther and I, we usually try to connect 4 devices when we're on the road – one phone and laptop each. If we're traveling with friends or family, this gives us the flexibility to keep them connected as well. We'll get into some of the other differences below.
EASY DELIVERY OR PICKUP
After ordering your device, you will receive them in the mail along with a stamped return envelope. That way, once you are done, it's as easy as dropping it off anywhere that USPS picks up. Keep in mind that you should place your order by noon, 4 days before you leave to give them time to get you the device.
For those of you flying through LAX or Major Airports from Japan, you can also pick up or drop off at the airport!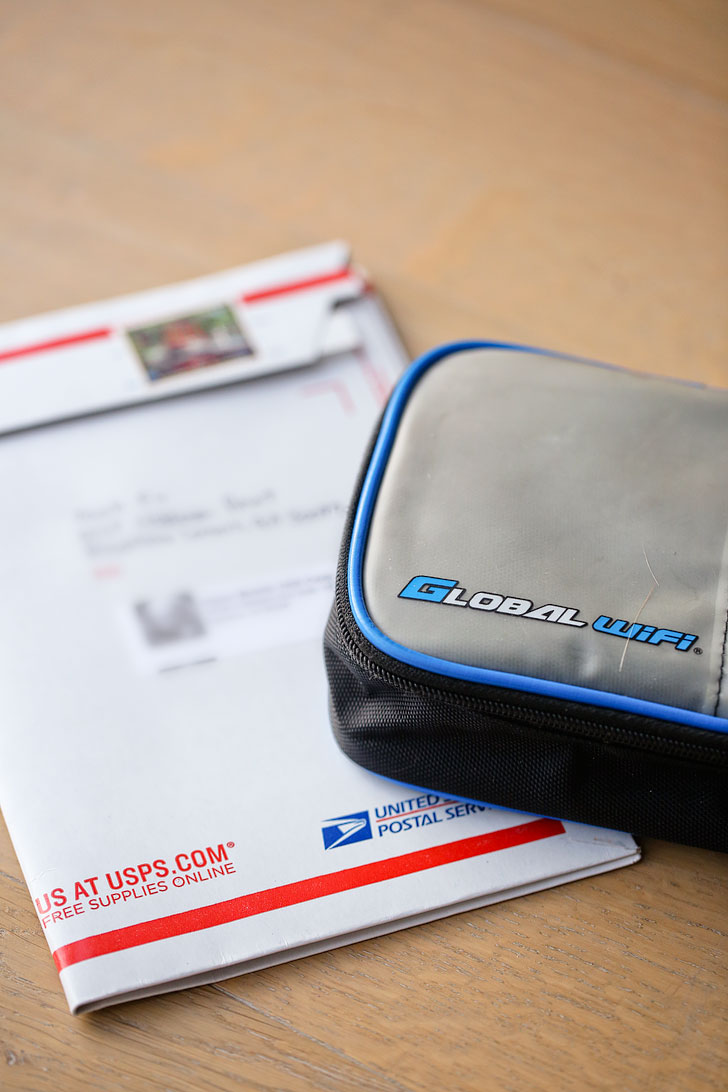 Pin
Pin
THE RIGHT DEVICE FOR THE RIGHT COUNTRY
We've tried a couple other wifi services now, and a unique aspect of what they offer is making sure you get the best service possible. Right now, Vision Global WiFi has different devices depending on where you are traveling to. In the future, that may change as the devices get better, but you know that they are always looking out for you.
HOW MUCH DOES IT COST?
My favorite part of the ordering process is how many options you have when it comes to ordering the service. Other wifi devices have a flat rate per day with a data cap. With Vision Global WiFi, you can select from different plans based on what you need.
If you know that you only need to check your email, you can get a more limited data plan, and if you don't want to worry about speeds slowing down, you can get the unlimited data plans (only available in certain countries).
To ensure they can offer the best price, prices vary based on the country. For long-term travelers (over 30 days), you get a discounted daily rate. If you're traveling to multiple countries, it's no problem as well. Just select all the countries during your reservation and discounted rates will show up.
Check out their easy-to-use slider to see all the options here.
WHAT COUNTRIES DO THEY SERVE?
They currently serve over 120 countries:
Africa: Algeria, Angola, Egypt, Ghana, Kenya, Mauritius, Morocco, Nigeria, Tanzania, Tunisia, Uganda, Western Sahara, Zambia
Asia: Armenia, Azerbaijan, Bahrain, China, Christmas Island, Cambodia, Cyrus, Hong Kong, India, Indonesia, Israel, Japan, Jordan, Kazakhstan, Korea, Kuwait, Laos, Macau, Malaysia, Nepal, Pakistan, Philippines, Qatar, Russia, Saudi Arabia, Singapore, South Africa, Sri Lanka, Taiwan, Thailand, Turkey, United Arab Emirates, Vietnam, Yemen
Europe: Austria, Azores, Belgium, Bulgaria, Croatia, Czech Republic, Denmark, Estonia, Finland, France, Germany, Gibraltar, Greece, Hungary, Iceland, Ireland, Italy, Latvia, Liechtenstein, Lithuania, Luxembourg, Malta, Monaco, Netherlands, Norway, Poland, Portugal, Principality of Andorra, Romania, San Marino, Slovak Republic, Slovenia, Spain, Sweden, Switzerland, United Kingdom, Vatican
North America: Alaska, Aruba, Canada, Cayman Islands, Costa Rica, Curacao, Dominican Republic, El Salvador, Grenada, Guadeloupe, Guatemala, Hawaii, Honduras, Martinique, Mexico, Nicaragua, Panama, Puerto Rico, Saint Martin, Sint Maarten, The Bahamas, USA
South America: Argentina, Bolivia, Brazil, Chile, Colombia, Ecuador, French Guiana, Paraguay, Peru, Uruguay, Venezuela
Oceania: Australia, Fiji, Guam, New Zealand, Saipan, Tahiti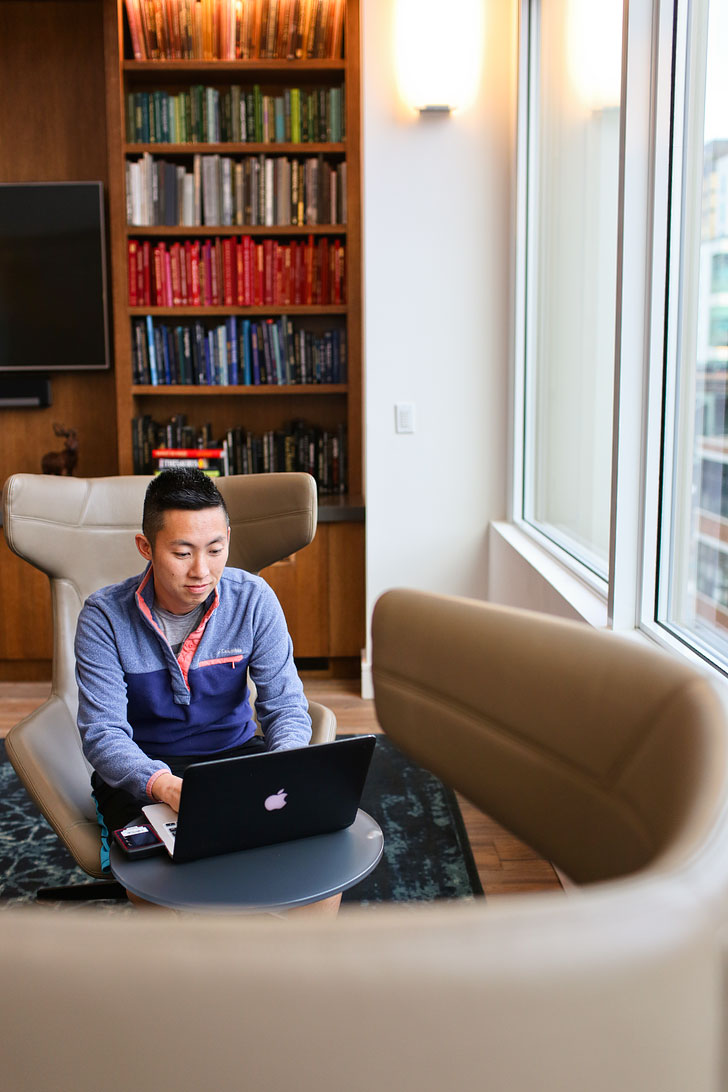 Pin
ADDITIONAL DEVICES
For those of you guys who don't want to connect multiple devices, you can also get buy SIM cards from them.
They also rent Portable External Batteries, International Adapters, and if you've ever been interested in checking out 360˚ cameras, you can rent the Richo Theta S.
Pro Tip: If you have a ton of devices to keep charged, get yourself one of these. You can plug in multiple devices so you never have to worry about not having enough outlets, and it's and adapter and converter.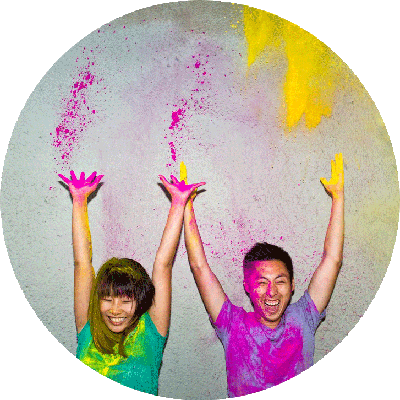 Pin
ESTHER + JACOB
Esther and Jacob are the founders of Local Adventurer, which is one of the top 50 travel blogs in the world. They believe that adventure can be found both near and far and hope to inspire others to explore locally. They move to a new city every year and currently live in Portland, Oregon.