What motivates you to travel or take a vacation? We both have always loved traveling and the more we travel, the more we realize how big of a world is out there to discover. The reason we travel or explore locally all comes down to that one word: adventure! We're always looking to taste, photograph, and try new experiences.
This past year has been all about new experiences. We had a lot of firsts. We snorkeled with whale sharks, got dive certified, started rock climbing, went snowshoeing, and even lived in an RV for 3 months. We weren't good at everything we did, and there was definitely a lot of fear we had to conquer. But we've found that new experiences are always exciting to share and create memories we'll never forget.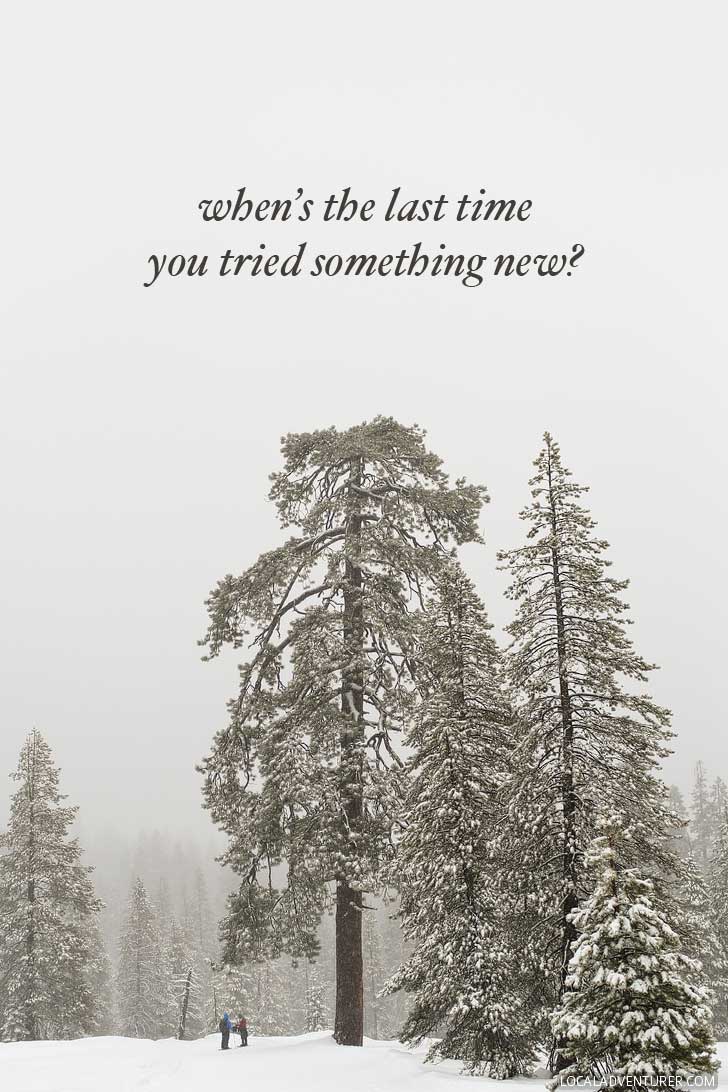 What holds you back from new experiences? Here are a few excuses we've made:
I'm Scared
It's amazing how much fear can still paralyze me. As we get older, I feel like the number of fears and the intensity of them continues to grow. If you can push past those fears, it's an amazing feeling!
We both have a fear of heights, so last year, we made a conscious choice to try and overcome that fear by learning to boulder and rock climb. You should have seen me paralyzed on the wall at Smith Rock. I even still get scared at the bouldering gym with huge cushy mat to land on, but I've also noticed that I've been becoming more confident (think on a microscale).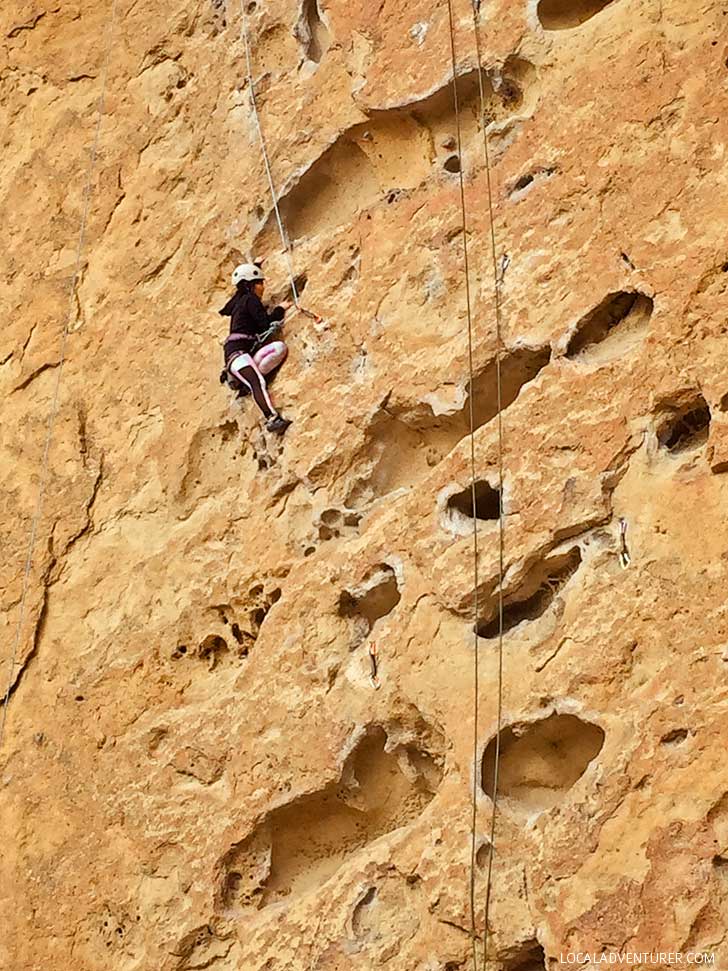 I Don't Have Enough Time
This one is a killer! We all have limited time, and it's really up to you to decide what's important to you. I've found myself making excuses saying, 'I only have an afternoon' or 'a week won't be long enough' or 'I don't have enough vacation days'. If you only have weekends or afternoons, look into exploring locally! We all have 52 weekends. Don't take your city for granted.
The first couple years I worked a corporate job, I wasted my vacation days taking lazy days off at home. But by the third year, I used up every vacation day to take a trip either locally or abroad.
What if I Suck at it
We're all a little prideful and it never feels great if you're not good at something.
When we had the opportunity to live in an Airstream for 3 months, I was really intimidated with driving such a large vehicle. The hardest part was learning how to back up in it, and I still got embarrassed when others were watching. If I let that worry hold me back, I would have missed out on an amazing three months of RVing.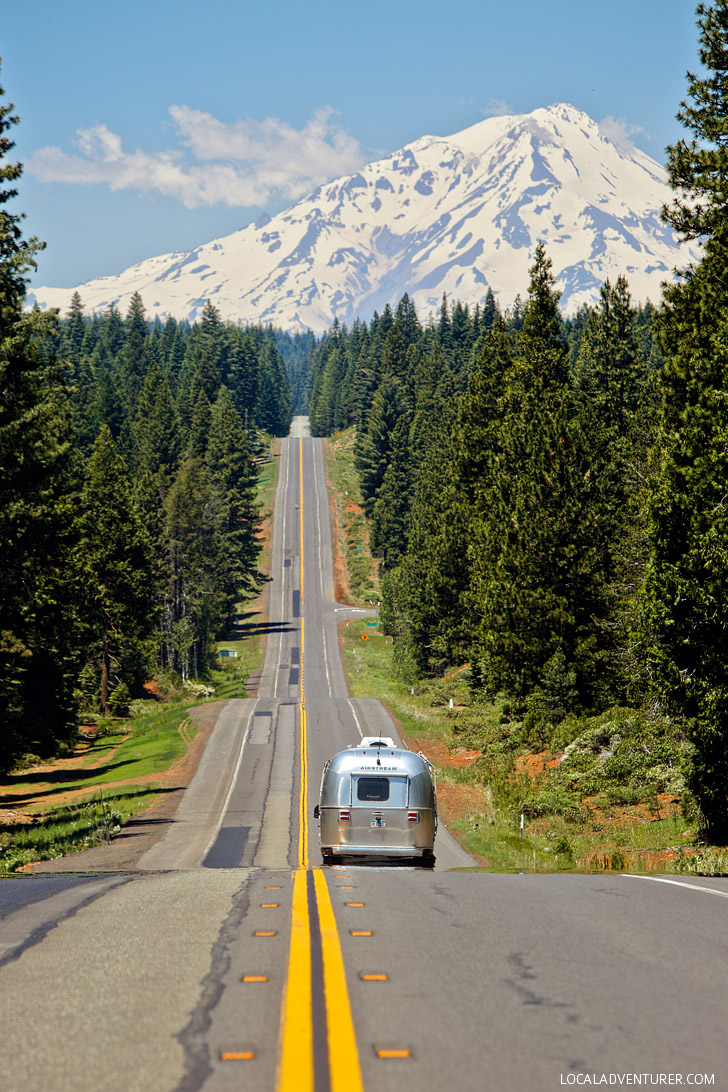 I Hate Planning
Travel can take some work, but most of the time, it's just an excuse to stay in your comfort zone and routine. If you're a planner like Esther, you can do what she does and outsource to me! It's not hard to find travel companions who don't mind the planning process. On the flip side, if you're more spontaneous, be prepared for the mishaps along the way but that can all be part of your adventure!
The first time we went snowshoeing, it happened on a whim! We took a spontaneous trip with a couple friends and drove into the mountains that recently had a huge snowfall. Neither of us had tried it, but we were excited to see how we would do. It was way harder than regular hiking but regardless of the how difficult it was, it took us to a winter wonderland we've never experienced before. We were surrounded by huge pine trees and it even snowed some more while we were there. We actually just ordered some of our own snowshoes now that we're in the PNW so we can go out and explore on our own too!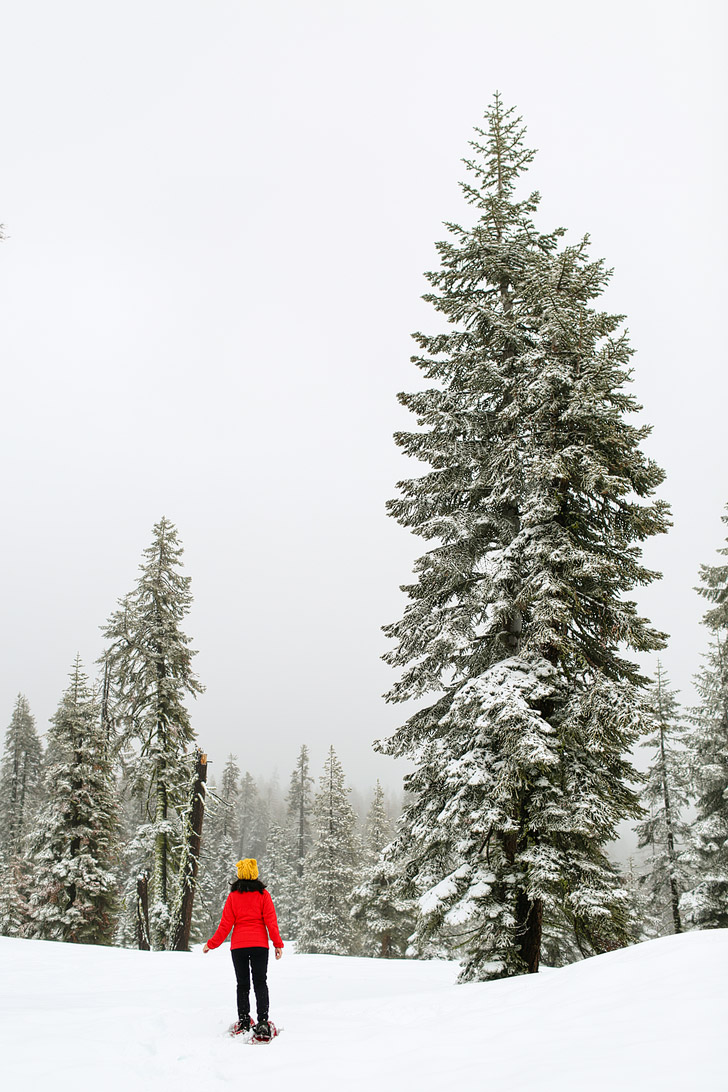 I Can't Afford it.
Travel isn't cheap, but we are all about collecting memories and not things. Plus, nowadays there are so many ways to travel. First off, we always believe that if it's something you love and want to do, you can make a place for it in your budget. We don't buy things for the house or clothes for ourselves. We stopped drinking out or having a coffee every day so that we can save for travel.
We also always travel within our means. Camping or day trips don't cost as much money and time. Other times, we like to treat ourselves to luxury hotels and spa days. Either way, you can always find something new to try!
So what is holding you back from exploring new places and trying new experiences? Fear? Laziness? Money?
Don't deprive yourself of going on a new adventure whether it's near or far! If you're looking for some inspiration, check out This is What Epic Looks Like. This is an amazing resource to help inspire you to try something new but also to help you make that dream a reality. During this amazing winter season, they have activities and recommendations for anyone and everyone. There are 8 world-class resorts where you can plan a vacation and experience something new. If you're into winter sports, it's easy to see why these places are amazing. If not, they still have plenty do, eat, and experience with your friends and family. You can find something that fits everyone's interest. When you're ready to book, they even have a list of great places to stay.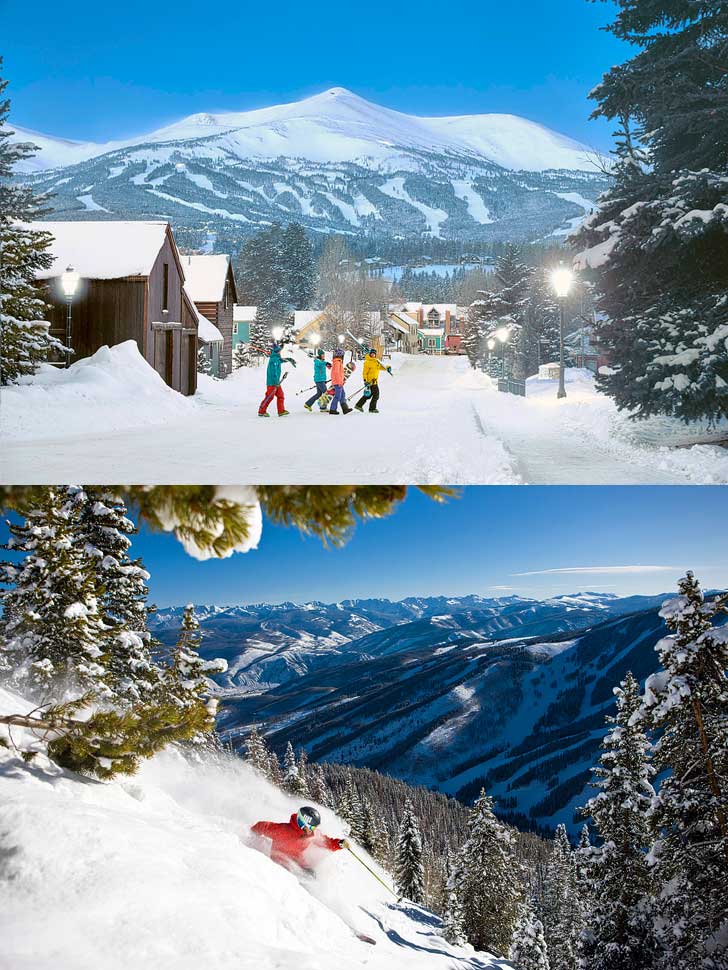 We personally would love to visit Vail Colorado! It's always been a premiere destination, and just the thought of skiing or snowboarding down fresh powder sounds amazing. We both aren't great at it, but you can only get better if you go! We can soak in a hot tub or eat out at a nice restaurant when we get tired. How awesome does that sound?
So what's next for you? We'd love to hear what is something new you want to try and why you haven't done it yet. Are there other excuses we didn't list here, and do you have any advice on how to get past those excuses? Let's all try something new this year!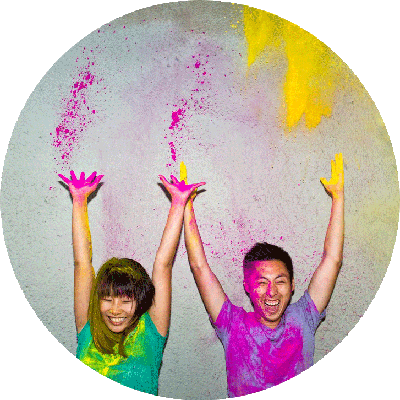 ESTHER + JACOB
Esther and Jacob are the founders of Local Adventurer, which is one of the top 50 travel blogs in the world. They believe that adventure can be found both near and far and hope to inspire others to explore locally. They move to a new city every year and currently live in Portland, Oregon.







This is a sponsored conversation written by me on behalf of Vail Resorts. All opinions and text are our own.
Thank you for supporting the brands that make Local Adventurer possible.