After a busy day traveling from Quito to Santa Cruz Island, hiking the lava caves, and hanging with some giant tortoises, we were eager to drop off our bags at the hotel and do some low key exploring of Puerto Ayora. The first place that caught our eye from the crowd and commotion was the Santa Cruz fish market. We saw that fishermen were unloading their catches from the day, and locals picked out their dinner while tourists took photos of pelicans trying to steal the fish or waiting for scraps. It was a nice spot to do people and bird watching.
Next to the fish market was a short pier that takes you over the water. It was a great vantage point of all the activity happening at the fish market, as well as the pelicans and frigate birds.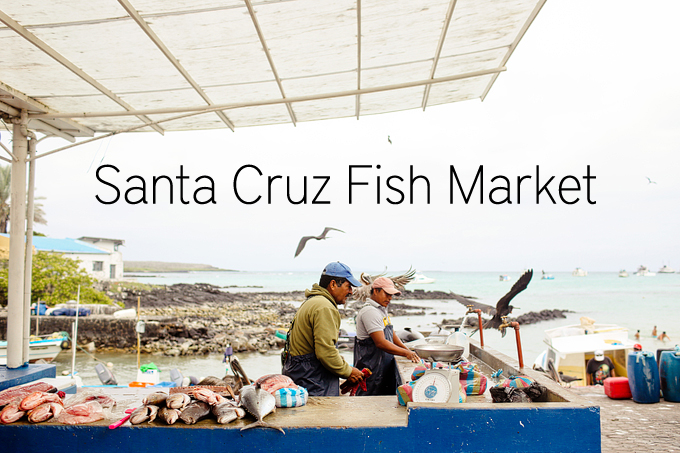 Pin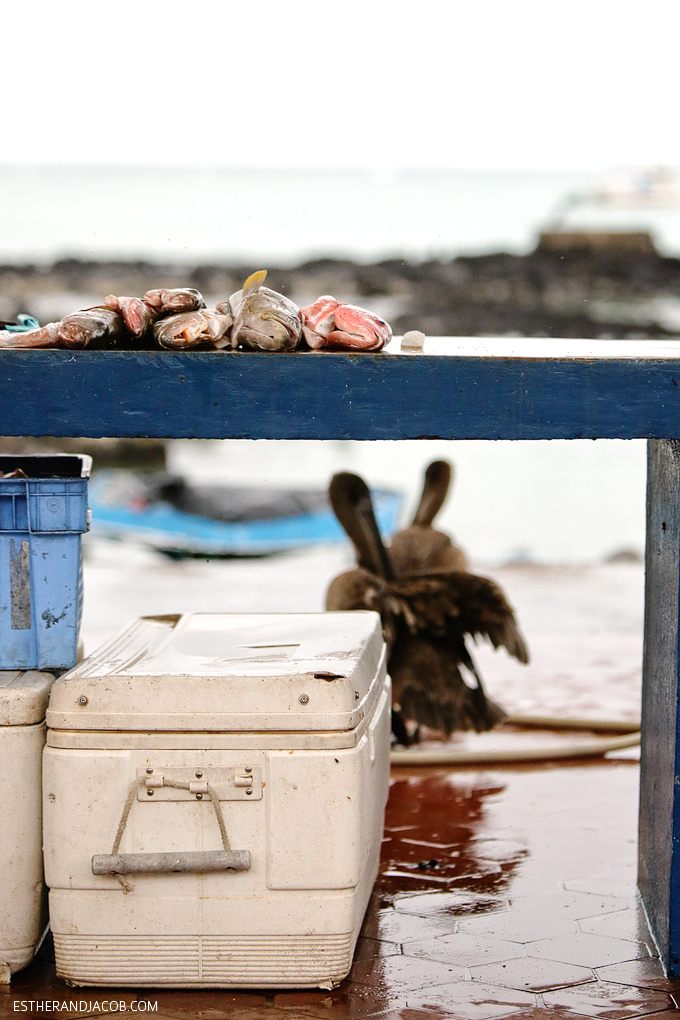 Pin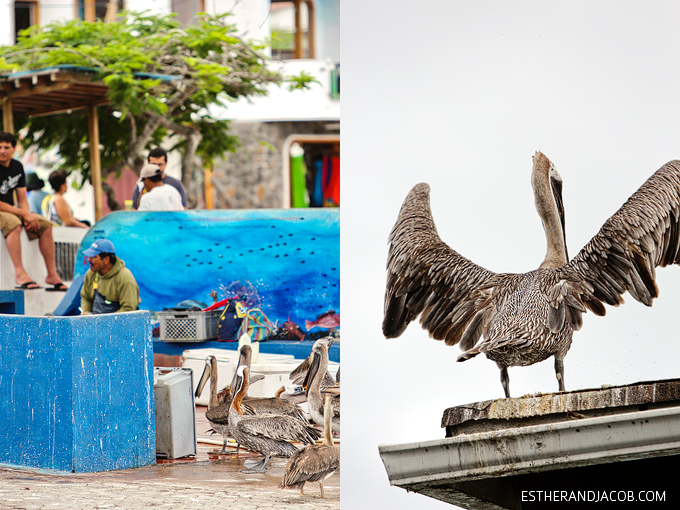 Pin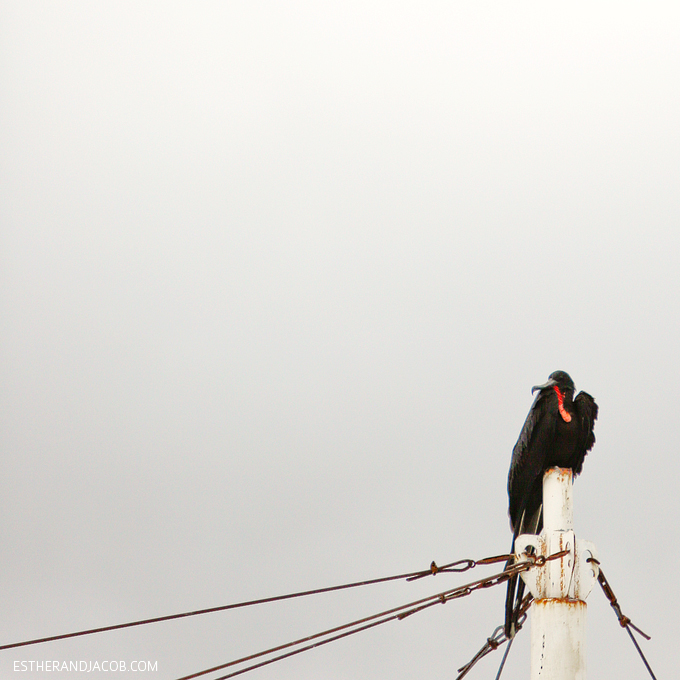 Pin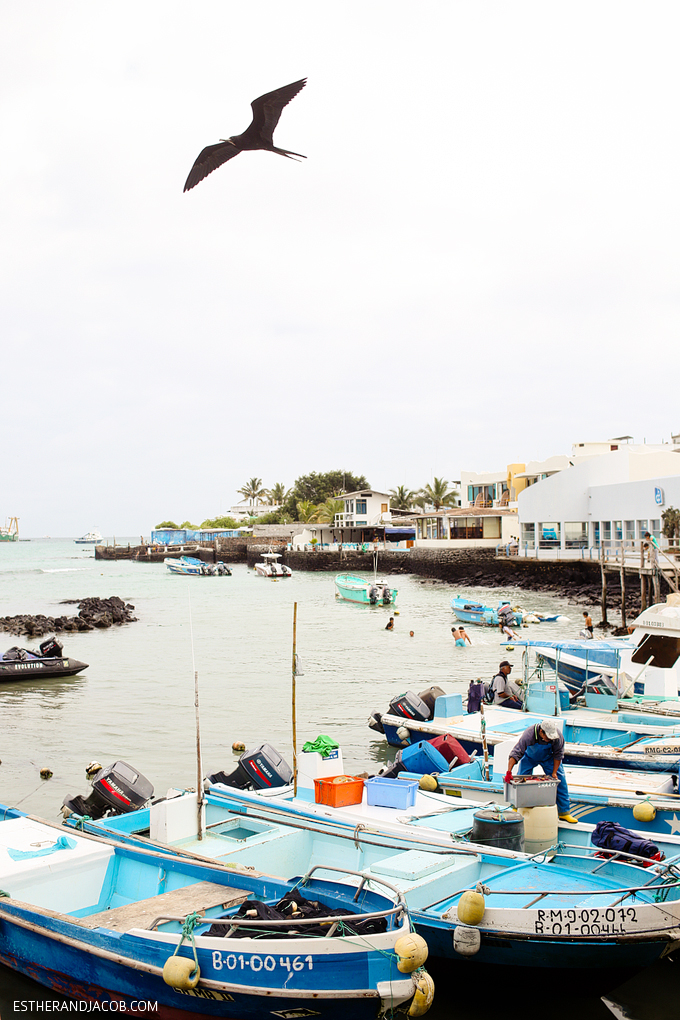 Pin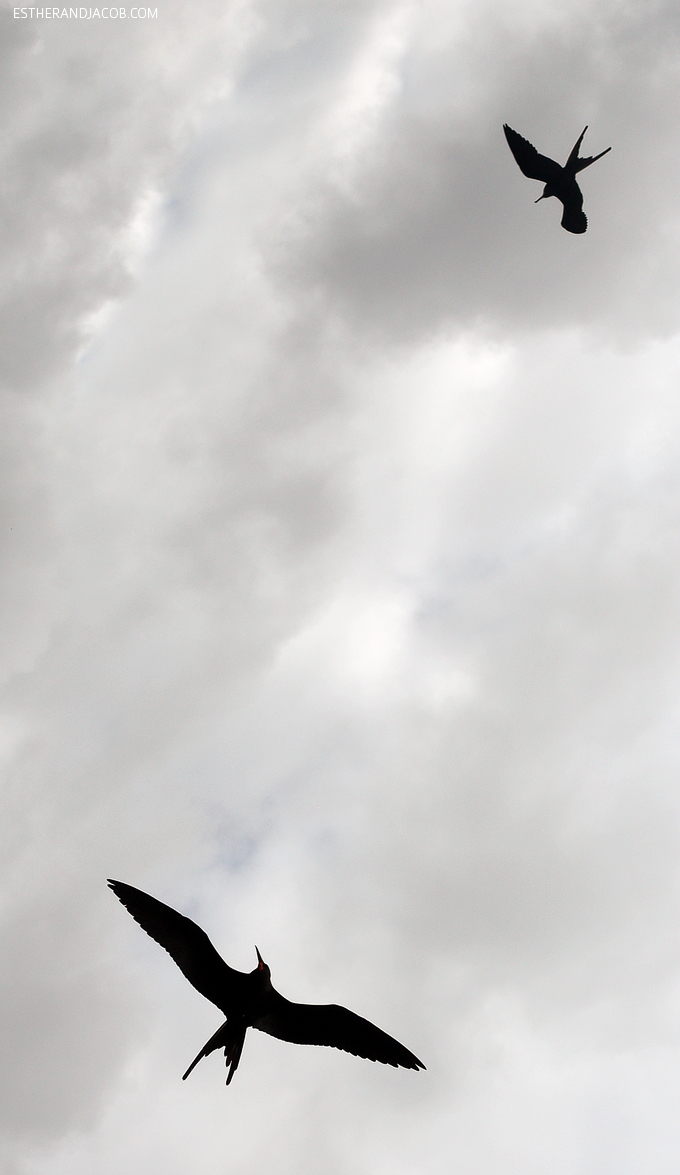 Pin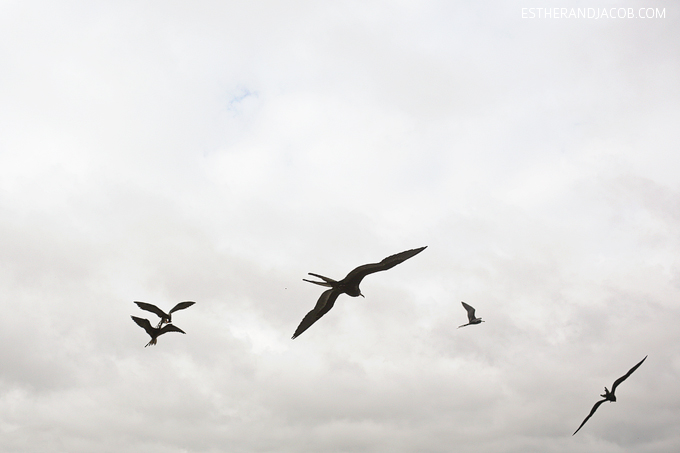 Pin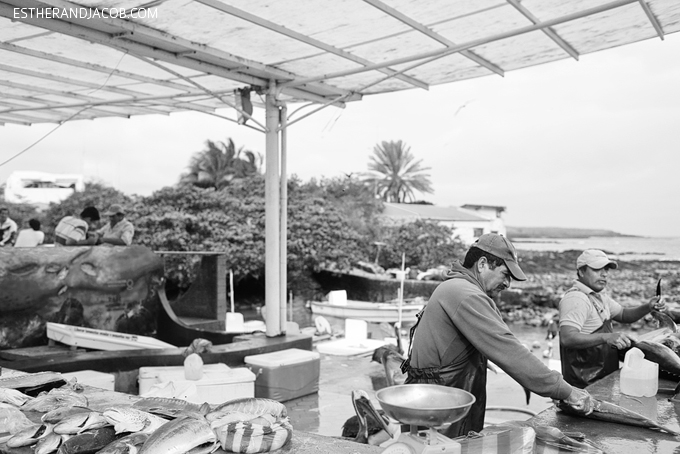 Pin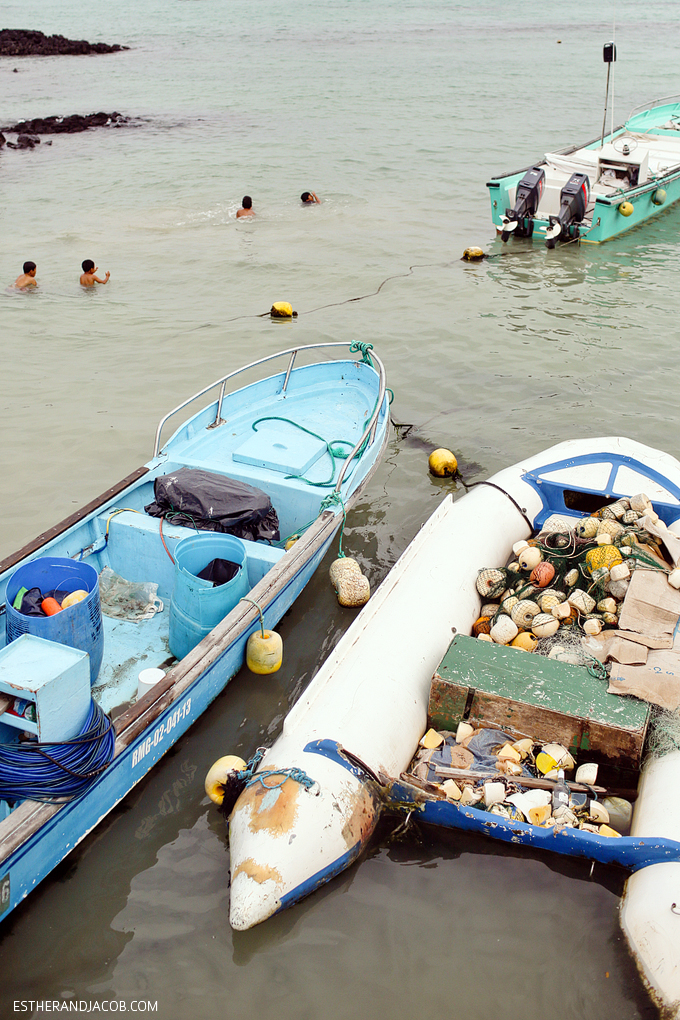 Pin
Also, looking down toward the shoreline, there were colonies of Sally Lightfoot crabs scattered over the lava rocks below. I took far too many photos of these beautiful crabs, so you can see the full post here. These crabs are on many, if not all, of the islands. Just go toward the ocean, and you will find them!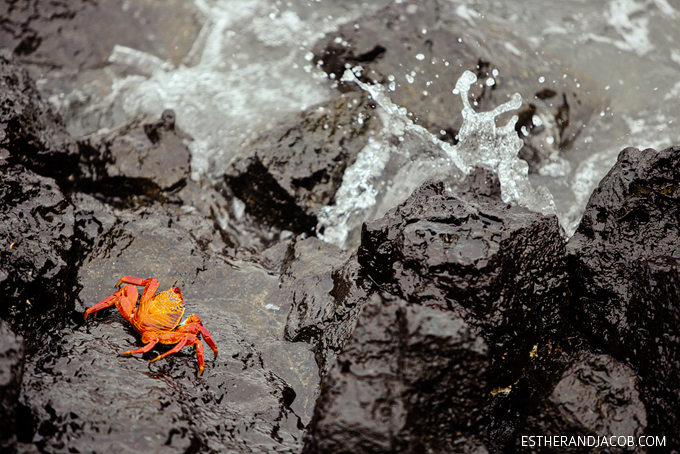 Pin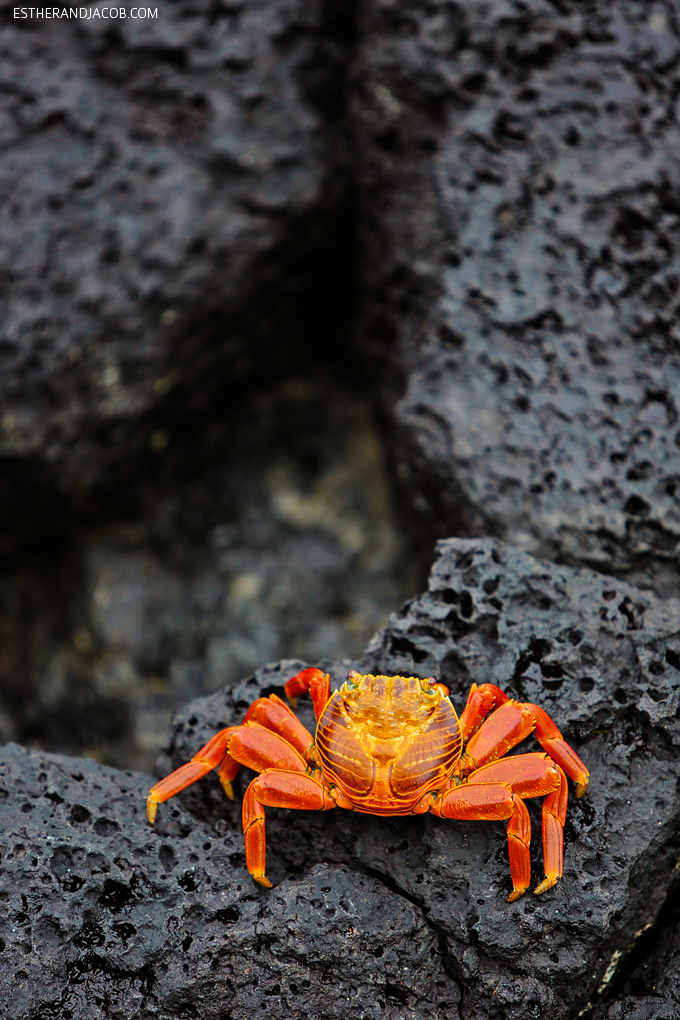 Pin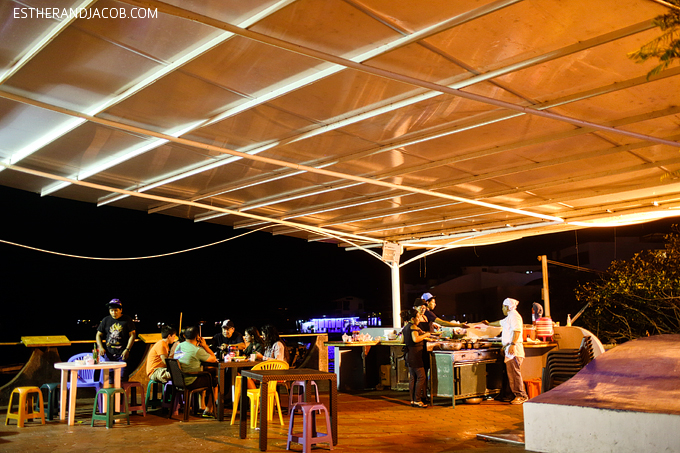 Pin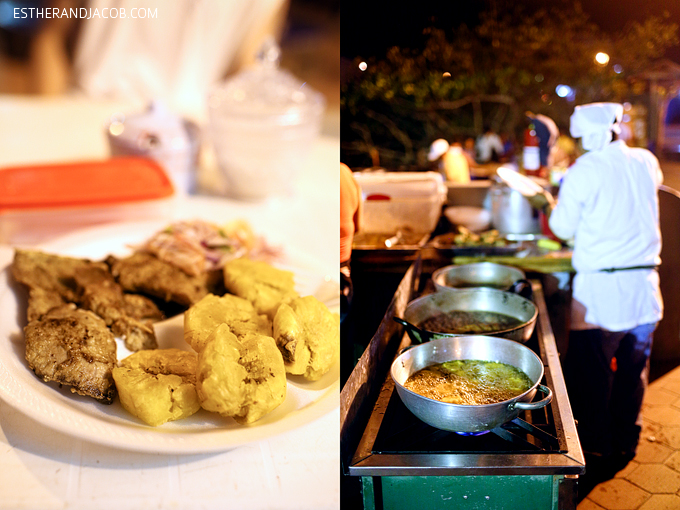 Pin
All photos above were taken with a Canon 5D Mark III, 35mm/1.4L and 70-200mm/2.8L lens.
Tips for the Santa Cruz Fish Market and navigating Puerto Ayora:
To see the male frigate bird's puffed up red pouches, you must come during mating season. Different sources have said the month of February or the month of July. You can, however, see them mating all year round on North Seymour. We didn't have time to go to another island, so we missed out on seeing this unique trait of the frigate bird.
The fish market becomes an outdoor restaurant that opens in the evening. It has a set menu, but you get a plate full of seafood and two sides for a really good price (around $5)!
Puerto Ayora is the most populated city in the entire Galapagos Islands, so I would do your souvenir shopping here. Based on what we saw, there wasn't much available on Isabela Island and the other islands are even less populated.
You can also go for a swim here. We saw local kids playing in the water next to the pier.
You can sometimes see sea lions hanging out here also waiting for fish or the next pier, which is a short walk away.
Have you been to an outdoor fish market before? Which one is your fave? (link in comments below)
You can see a video montage of our Galapagos trip, or check out my other travel posts by clicking on the banner below: